Your Monthly Forecast
All the latest monthly forecasts, organized by sign.
Age of Aquarius
Susan Miller's astrological predictions for a new century.
Current Trends
Find out the planetary trends that might be influencing you today.
---
Scorpio (October 23 - November 21)
Your April Horoscope by Susan Miller
The planets have had you working harder than you ever worked in your life, but you are stunning every VIP around you by the sheer excellence of your work. In case you think no VIP is noticing anything that you are doing, you may be surprised to hear that they are thanking their lucky stars to have you on the team. You seem to be involved in a very important launch, project, or business relationship (or, all three!) and you are focused and enthusiastic on getting every detail right. From all this will come more responsibility and a more lofty title within months, dear Scorpio, so keep up the hard work - it will get you where you want to be professionally.

On April 2, Jupiter will be in contact with the mighty Sun, so this day will be as good as it gets. The Sun rules authority figures and also where you will shine in life, and Jupiter, the great planet of good fortune, is currently found touring your tenth house of fame and honors for the first time in over a decade. The Sun is currently in your workaday projects and assignment sector, accompanied by Uranus and Mercury, all in...
To view a forecast, select a sign from the menu below and click on Go.
---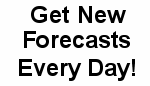 Click here to get your daily forecast
direct to your email or PC.


Fluffy Down Bedding,
Comforters and Pillows
Hosted by: