Your Monthly Forecast
All the latest monthly forecasts, organized by sign.
Age of Aquarius
Susan Miller's astrological predictions for a new century.
Current Trends
Find out the planetary trends that might be influencing you today.
---
Scorpio (October 23 - November 21)
Your July Horoscope by Susan Miller
As you begin July, you might want to consider taking a vacation. Your horoscope this month is practically screaming, "Take a break!" The month starts off with a juicy full moon in Capricorn 10 degrees, making a short trip possible immediately or in the days leading to the weekend.

When it comes to choosing a location to visit, you would not likely opt to travel a far distance. Even so, you will be inspired by having a change of scene and enjoying the beauty of nature, for Neptune (inspiration) will be friendly and very prominent. Consider choosing a cool, beautiful spot in the mountains that offers a sweeping panoramic view. If the location offers a body of water nearby, like a waterfall or creek, so much the better, for you will find...
To view a forecast, select a sign from the menu below and click on Go.
---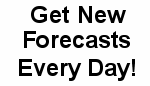 Click here to get your daily forecast
direct to your email or PC.


Fluffy Down Bedding,
Comforters and Pillows
Hosted by: