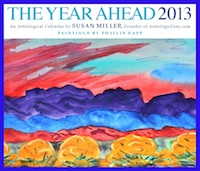 The Year Ahead 2013 Calendar!
Now discounted! Price $11.99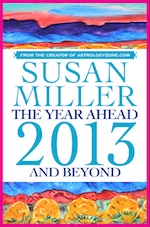 Reserve Susan's book now!
Price $12.99

Order Your "My Personal Horoscope" Custom Book Now!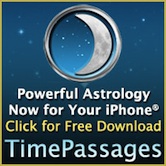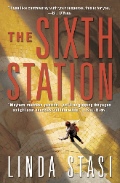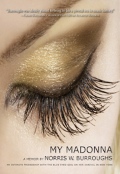 MY MADONNA-AN INTIMATE MEMOIR - great read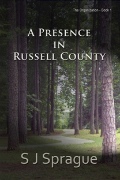 To tell a dangerous truth, disguise it as fiction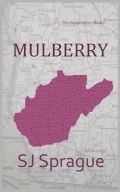 Book 2 in The Organization Series

Learn little-known things about your sign
The World of Gloria Vanderbilt
by Wendy Goodman,
plus lavish photographs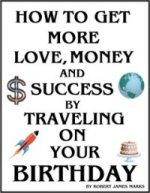 A great astrology book!
Your Monthly Forecast
All the latest monthly forecasts, organized by sign.
Age of Aquarius
Susan Miller's astrological predictions for a new century.
Current Trends
Find out the planetary trends that might be influencing you today.
---
Scorpio (October 23 - November 21)
Your May Horoscope by Susan Miller
As the month opens, a gathering of heavenly bodies in your opposite sign of Taurus is about to take place. The "guests" - the planets to this grand party in Taurus - have already arrived, including the Sun, Mars, and Mercury, and they are all awaiting the new moon solar eclipse in Taurus to set off the festivities on May 9 / May 10 (depending on your time zone). They are all meeting in your partnership sector, where all your attention will be drawn. Scorpio likes to have ultimate control, but this month that won't be possible, not with so much energy in signs opposite yours. This month, it's clear you may have come to realize that one plus one equals more than the sum of the parts - in other words, more than you could ever do staying in solo mode.

You now have Saturn in your sign, so you are taking just about everything seriously, for Saturn is urging you to stabilize you life and to develop a plan for the future. Mars is opposite Saturn, so the buildup of cosmic energy in your opposite sign seems to have you wondering if the idea of collaboration or commitment to a partner is a good one. As the month starts, you seem temporarily stopped in your tracks, because you are thinking deeply about how best to move forward, or even if you should do so. That's because Mars is all about taking action, but when opposed to Saturn, now in Scorpio, you might freeze temporarily. Mars will move on, and that feeling should pass, but there is certainly no harm in going slowly and thinking through all you need to do. From where I sit, forming a partnership seems to be the right idea, dear Scorpio, but you can...
To view a forecast, select a sign from the menu below and click on Go.
---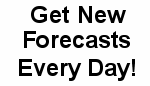 Click here to get your daily forecast
direct to your email or PC.


Fluffy Down Bedding,
Comforters and Pillows
Hosted by: