Your Monthly Forecast
All the latest monthly forecasts, organized by sign.
Age of Aquarius
Susan Miller's astrological predictions for a new century.
Current Trends
Find out the planetary trends that might be influencing you today.
---
Scorpio (October 23 - November 21)
Your September Horoscope by Susan Miller
If you were a stock on the Stock Exchange, the evening news anchor would be reporting that your stock is currently climbing through the roof. Your outlook is positively spectacular and everyone, of every sign, probably wants to be you. Your career has been going gangbusters, and now, with the meeting of Mars and Venus in your tenth house of fame and honors, you will be even MORE popular with VIPs and subordinates than before the month began. You are hitting one home run after another at work, dear Scorpio. Venus is still retrograde, a holdover from July 25, but will go direct on September 6, a time your popularity will rise into the stratosphere. Over the past three years, you were under a severe testing period in regard to your career due to Saturn's position in Scorpio, but those days are almost behind you. Saturn will leave Scorpio on September 27, not to return until November 2041 (!), so you are looking at a very different, much improved professional picture.

You may have discovered the last week in August to be delightfully social, but what you have not yet been able to detect is that the joyous change you may have experienced is simply the tip of the iceberg. More gratifying social life developments are due for you, not only this month but in the many months to come. You have spent a lot of time on your career, but happily. Now the horoscope wheel will turn to allow you to create a more balanced life, one with...
To view a forecast, select a sign from the menu below and click on Go.
---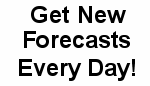 Click here to get your daily forecast
direct to your email or PC.


Fluffy Down Bedding,
Comforters and Pillows
Hosted by: