Your Monthly Forecast
All the latest monthly forecasts, organized by sign.
Age of Aquarius
Susan Miller's astrological predictions for a new century.
Current Trends
Find out the planetary trends that might be influencing you today.
---
Pisces (February 19 - March 20)
Your June Horoscope by Susan Miller
Saturn has newly set up shop in your tenth house of honors, awards, and achievement on December 23, 2014, and ever since, has asked you to focus intently on your career at the exclusion of just about anything else. Now, you get a bit of rest from the pressure, for Saturn will retrograde back into Scorpio, a water sign that blends well with yours, from June 14 to September 17. In the house where Saturn is heading, the pressure will be less than what you have felt lately.

If you work in publishing or broadcasting, Saturn's return to your ninth house will give you just thirteen weeks of tutoring, and in the process you will learn to polish your work to a new level of sophistication. You may find that your projects take a little longer than you estimate, and might cost more than you estimate, so keep that in mind at the onset, when you agree to deadlines. Things will normalize in mid-September. Your ninth house will be involved, so if traveling abroad, have precise addresses and phone numbers of accommodations ahead of time, and call to confirm all. Clearly mark your luggage too, as Mercury will...
To view a forecast, select a sign from the menu below and click on Go.
---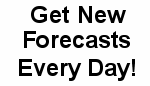 Click here to get your daily forecast
direct to your email or PC.


Fluffy Down Bedding,
Comforters and Pillows
Hosted by: