Your Monthly Forecast
All the latest monthly forecasts, organized by sign.
Age of Aquarius
Susan Miller's astrological predictions for a new century.
Current Trends
Find out the planetary trends that might be influencing you today.
---
Pisces (February 19 - March 20)
Your December Horoscope by Susan Miller
This will be your most important month of the year for you, for Saturn will leave your ninth house on December 23 and release you from the tension you have faced since October 2012. The ninth house, where Saturn has been located, is mainly an intellectual house. It rules the taking in of information, through study at the university or through international travel - the ancient astrologers felt that being on foreign shores would be a fine way to learn about another culture. This house also rules the distribution of information through broadcasting and publishing. Legal matters and court settlements and all immigration matters, those pertaining to passport, visa, or green cards, are found in the ninth house too. One or several of these areas may have brought you tension either consistently or occasionally over the past two years.

If you were writing a book, you may have had to delay it for any number of reasons, and that is if you were able to finish it at all. If you were an undergraduate or graduate student, your experience may have been hard, perhaps because of a certain professor who was very critical of you. If you stuck out the class (or stayed in college during the entire semester), you learned the material in a way that it would stay with you forever - Saturn would see to that. If you were in a court case, it may have been fraught with delays and difficulties. This includes trying to divide property in a divorce, for your soon-to-be ex may have found one reason after another not to bring the papers to a final stage. If you were trying to sell a screenplay or TV show, you may have found the process arduous. You get...
To view a forecast, select a sign from the menu below and click on Go.
---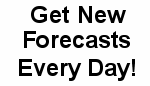 Click here to get your daily forecast
direct to your email or PC.


Fluffy Down Bedding,
Comforters and Pillows
Hosted by: