Your Monthly Forecast
All the latest monthly forecasts, organized by sign.
Age of Aquarius
Susan Miller's astrological predictions for a new century.
Current Trends
Find out the planetary trends that might be influencing you today.
---
Pisces (February 19 - March 20)
Your May Horoscope by Susan Miller
You have been very busy creating all sorts of documents, whether proposals, reports, a screenplay, manuscripts, letters, or advertising copywriting, or you may have been creating legal briefs, business analyses, or other types of communications, and this month will bring a need to do even more. Your ability to transmit your thoughts clearly on paper and to negotiate fairly will make your success this month.

If you are an editor, fact checker, or proofreader, you too are included in the lovely theme of May. You may be asked to give a speech, appear on TV, or be on a panel, perhaps to judge a contest. You have developed your ability to transmit your ideas and artistic expressions to a more sophisticated level, and influential people are sitting up and paying attention to all you have to say - and rightly so. You may be in any type of profession and benefit from...
To view a forecast, select a sign from the menu below and click on Go.
---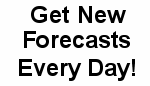 Click here to get your daily forecast
direct to your email or PC.


Fluffy Down Bedding,
Comforters and Pillows
Hosted by: