Your Monthly Forecast
All the latest monthly forecasts, organized by sign.
Age of Aquarius
Susan Miller's astrological predictions for a new century.
Current Trends
Find out the planetary trends that might be influencing you today.
---
Pisces (February 19 - March 20)
Your September Horoscope by Susan Miller
This will be an extraordinary month to be a Pisces. On September 1-2, Venus and Leo will have a rare meeting in your sixth house of work assignments, suggesting that a new, lucrative project will come up to have you show off your talents in a new and very effective way. Mars will remain in this area until September 24, so with Mars stirring the pot, you are likely to have more than enough projects to keep you motivated and your cash flow strong.

Much of the action in your chart will also focus on your impending commitment to someone you hold dear, and the joy in coming together must be sweet. In the last week of August, you experienced a full moon in Pisces (August 29), and while it brought important news about a matter that is close to your heart, Pisces with birthdays that fall at the end of...
To view a forecast, select a sign from the menu below and click on Go.
---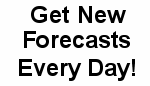 Click here to get your daily forecast
direct to your email or PC.


Fluffy Down Bedding,
Comforters and Pillows
Hosted by: