Your Monthly Forecast
All the latest monthly forecasts, organized by sign.
Age of Aquarius
Susan Miller's astrological predictions for a new century.
Current Trends
Find out the planetary trends that might be influencing you today.
---
Virgo (August 23 - September 22)
Your July Horoscope by Susan Miller
July represents a major change over previous months this year - think of it as a line in the sand, separating all that came before in 2016, and all that's due after, starting now. The front part of the year was difficult because Mars went retrograde on April 17, and you felt the slowdown well before that happened. Finally Mars went direct just days ago, June 29. Why does this matter to you? Mars is the little hot energy planet that pushes endeavors and relationships into high gear, helps you see lots of progress, and helps you be uber-productive. As one of the zodiac's most industrious of all signs, this matters to you, so you will love the change.

There's more! Mars is the natural ruler of your eighth house of other people's money, including such types of funds as commissions, royalties, bonuses, cash advances, inheritance, insurance payouts, mortgage, refinanced mortgage, venture capital, and also, if you are self-employed, accounts receivables that you would get from clients. With Mars retrograde, money was slow to come in, and on another score, people whose approvals you needed were indecisive. Life crept along. If you did manage to make progress, it happened because you literally willed it to - you supplied the yeomen's effort necessary, effort that would normally have been supplied for you by Mars in active, not sleepy position. It must have felt like you were being forced to watch maple syrup, in agonizingly slow fashion, drip from a tree into a little red pail - after boiled, extremely...
To view a forecast, select a sign from the menu below and click on Go.
---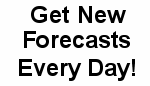 Click here to get your daily forecast
direct to your email or PC.

Hosted by: