Your Monthly Forecast
All the latest monthly forecasts, organized by sign.
Age of Aquarius
Susan Miller's astrological predictions for a new century.
Current Trends
Find out the planetary trends that might be influencing you today.
---
Virgo (August 23 - September 22)
Your December Horoscope by Susan Miller
The major career news is that the teacher-taskmaster planet Saturn will leave Scorpio this month and enter Sagittarius on December 23. While Saturn honed your communication talents while in your third house, your ability to write, edit, or do public speaking (or, all three) evolved beautifully. Although you may have assumed that over the years you would reach a plateau where you would not evolve any farther, you saw firsthand that if sharpening your skills was important to you, the lovely part about life is that we can always grow and improve, no matter what our age.

If you feel you didn't apply yourself to this area and are feeling bummed out about missed opportunity, the door will open one more time before Saturn says adieu, not to be back to your third house of communication until November 2041. (Yes, 2041, that is not a typo.) That last-chance opportunity will come June 14 until September 17, 2015, when Saturn will...
To view a forecast, select a sign from the menu below and click on Go.
---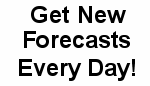 Click here to get your daily forecast
direct to your email or PC.


Fluffy Down Bedding,
Comforters and Pillows
Hosted by: