Your Monthly Forecast
All the latest monthly forecasts, organized by sign.
Age of Aquarius
Susan Miller's astrological predictions for a new century.
Current Trends
Find out the planetary trends that might be influencing you today.
---
Virgo (August 23 - September 22)
Your July Horoscope by Susan Miller
You find pleasure in being productive, which is why you so rarely allow yourself time off. Work accomplished makes you feel great, but there is a limit to how much you can do before you get exhausted. This month will be about having fun and getting your mind off work for a while.

Last month, June, was an opportune time to seek a new position, get a promotion, or if self-employed to attract new business. Those situations may still be at play, for you have built up considerable momentum, but the main interviews, presentations, and actions that you needed to do in your career were likely made last month. Now, if you have not received word yet, all you need to do is sit back and let those actions bubble away on your stove. Let nature take its course. In the meantime, the universe is about to create a way for you to take a breather to achieve better balance to your public and private life, now that you have already...
To view a forecast, select a sign from the menu below and click on Go.
---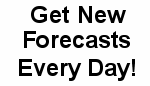 Click here to get your daily forecast
direct to your email or PC.


Fluffy Down Bedding,
Comforters and Pillows
Hosted by: