Your Monthly Forecast
All the latest monthly forecasts, organized by sign.
Age of Aquarius
Susan Miller's astrological predictions for a new century.
Current Trends
Find out the planetary trends that might be influencing you today.
---
Libra (September 23 - October 22)
Your September Horoscope by Susan Miller
A personal or career project that fully engaged your imagination is now being wrapped up and is about to bring you a considerable feeling of pride - and justifiably so. You may be involved in sending off the assignment as September opens, and it appears you may be ready for another creative project, possibly involving your decor at home. If so, this would come thanks to the solar eclipse on September 12-13. One of your friends would be willing to help advise you on any question that may come up, a truth you will notice the moment the eclipse arrives.

There are other benefits that you can take advantage of from the new moon solar eclipse of September 12-13. If you have been troubled by a fear, recurring dream, bad habit, or other psychological feeling, you will want to seek the advice and guidance of a psychotherapist, coach, religious leader, or other professional in the days that follow the eclipse. Pluto, the Great Transformer, will be in ideal position to help you overcome the challenge, and with Saturn in good angle too, results would be...
To view a forecast, select a sign from the menu below and click on Go.
---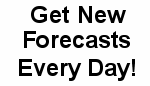 Click here to get your daily forecast
direct to your email or PC.


Fluffy Down Bedding,
Comforters and Pillows
Hosted by: