Your Monthly Forecast
All the latest monthly forecasts, organized by sign.
Age of Aquarius
Susan Miller's astrological predictions for a new century.
Current Trends
Find out the planetary trends that might be influencing you today.
---
Libra (September 23 - October 22)
Your January Horoscope by Susan Miller
You've had a very rough time over the past few years, so what you need most is a little fun and a lighter atmosphere. The holidays were supposed to supply that, but with so many planets stacking up in Capricorn at the new moon, December 21, through the end of the year and into early January, you likely had your hands full, running from pillar to post, playing host to family, and making sure that all family members felt welcome and comfortable. If you had a family member who was ill, you may have wanted to help out. Rest was the last thing on your list, but truly, you need a vacation from the holiday.

Although I don't see time for travel (but of course, I cannot see your entire chart from where I sit), I do see that leisure fun will come in the second half of January, but first you will have to get through the difficult full moon in Cancer, 15 degrees, on January 4, and influential for an extra five days. This full moon will light your career reputation sector (tenth house), so clearly there are project-related details to attend to at the start of the month. You seem to have a critic, competitor, or a detractor who seems to be in a cranky mood, and you need this person like the Titanic needs more water coming in - not at all. Pluto will be in hard angle from your home sector, so family will clearly be on your mind, when at the same time you are trying to juggle career demands. Your partner may not be any help, as Uranus will also be in hard angle to this full moon from your marriage and established partnership sector. The seventh house is not only partners, but also what the ancients called "open enemies" so if you have one, you will know about it when this person tries to ruffle your feathers. A full moon that falls in tender Cancer always brings heightened emotions, but this...
To view a forecast, select a sign from the menu below and click on Go.
---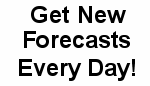 Click here to get your daily forecast
direct to your email or PC.


Fluffy Down Bedding,
Comforters and Pillows
Hosted by: