Your Monthly Forecast
All the latest monthly forecasts, organized by sign.
Age of Aquarius
Susan Miller's astrological predictions for a new century.
Current Trends
Find out the planetary trends that might be influencing you today.
---
Libra (September 23 - October 22)
Your November Horoscope by Susan Miller
November will be a far better month than October. You had a very difficult new moon, October 12, which brought a great deal of tension. A project may have gone seriously off the rails, or a certain person near you had let you down (or is revealing incompetence) and forced you to rush to fix whatever it was that was causing you such stress.

Once Mars enters Libra on November 12, to stay until January 3, you will be in control, calling the shots, and enjoying the privileges that Mars will give you. You've not had any help from Mars since the end of 2013 and the first half of 2014, and you may not remember how much energy and drive Mars can give you. Finally people on the team, and also higher ups, will start to listen to you - of course they will, for...
To view a forecast, select a sign from the menu below and click on Go.
---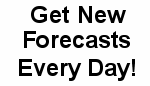 Click here to get your daily forecast
direct to your email or PC.


Fluffy Down Bedding,
Comforters and Pillows
Hosted by: