Your Monthly Forecast
All the latest monthly forecasts, organized by sign.
Age of Aquarius
Susan Miller's astrological predictions for a new century.
Current Trends
Find out the planetary trends that might be influencing you today.
---
Libra (September 23 - October 22)
Your May Horoscope by Susan Miller
This month will all about getting your finances in order. In the first three weeks of May, you will be a productive whiz, powering through paperwork and getting things done in half the time it would usually take you. Let's look at the details, starting at the top of the month.

May opens with a full moon in Scorpio, May 3, in your second house of earned income. If you had asked for a raise in salary previously but did not hear back, this full moon will likely bring you the answer within four days of this date. It looks like you will get an approval - let's think good thoughts! Full moons bring culminations and...
To view a forecast, select a sign from the menu below and click on Go.
---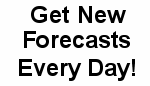 Click here to get your daily forecast
direct to your email or PC.


Fluffy Down Bedding,
Comforters and Pillows
Hosted by: