Your Monthly Forecast
All the latest monthly forecasts, organized by sign.
Age of Aquarius
Susan Miller's astrological predictions for a new century.
Current Trends
Find out the planetary trends that might be influencing you today.
---
Libra (September 23 - October 22)
Your July Horoscope by Susan Miller
The month starts off with a beautiful coming together of beauty and luxury planet Venus and good fortune Jupiter on July 1. This once-a-year event will make everyone, of every sign, happy for different reasons, but you will enjoy this cosmic event more than most, for Venus is your guardian planet.

These two glittering planets will meet in your house of friendship and fun, so you are likely to hear from friends on this day or in the days that closely follow, and you can plan a special night out. You may attend a wedding or other celebration, or receive a beautiful, pampering experience. Other good news you may hear as the month opens include good news from your bank about a loan or mortgage you applied for lately, a check that a client will send your way, or a trip that you are about to...
To view a forecast, select a sign from the menu below and click on Go.
---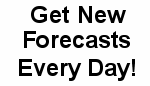 Click here to get your daily forecast
direct to your email or PC.


Fluffy Down Bedding,
Comforters and Pillows
Hosted by: