Your Monthly Forecast
All the latest monthly forecasts, organized by sign.
Age of Aquarius
Susan Miller's astrological predictions for a new century.
Current Trends
Find out the planetary trends that might be influencing you today.
---
Libra (September 23 - October 22)
Your March Horoscope by Susan Miller
You've had ups and downs in love and relationships, but this month, it looks like your love life will be strong, smooth, and happy. Friends will form part of the activities of the month, for good fortune Jupiter will occupy one of the three legs of a glittering golden triangle that will appear in the sky. Jupiter will work directly with Uranus, planet of surprise, in your house of partner, and both will work with Saturn in your third house of travel. This configuration is as rare as it is positive, making it a glorious month to take a quick escape with the one you love.

Several planets will be moving through the Western part of your chart in your opposite sign of Aries, indicating that you will need to be cooperative and conciliatory to partners and even adversaries, as you will not have full control to get things just the way you want them to be. This need to compromise won't always be the case, as planets are always on the move. There could be a silver lining to this - you may find it a relief not to have to manage everything - sit back and let partners contribute their ideas, as you may find them...
To view a forecast, select a sign from the menu below and click on Go.
---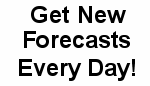 Click here to get your daily forecast
direct to your email or PC.


Fluffy Down Bedding,
Comforters and Pillows
Hosted by: