See Susan Miller's new Astrology Zone 30-minute streaming TV Show! For now, it will be seen once a month and will not duplicate any information you get on Susan's site - the broadcast will provide fresh, new material. For more info, see Susan's note to you found here, in the PS (post script) directly below your sign's summary and the dates to note. Express your ideas about Susan's new show in social media - we will be reading your comments. The show will not be seen yet on Susan's smart phone apps (stay tuned) but instead here on your computer or tablet. Please tell your friends to have a look!


Astrology Zone with Susan Miller for May 2015 from Television Four on Vimeo.



---

Last month I showed you the surprise I had for you, special animated videos called Glamourscopes that I had done with Conde Nast Entertainment (CNE). Each sign's video runs a little under three minutes. The animators illustrated my words with visuals in a very original and imaginative way, so most people think the videos are especially cute. You told us you loved the videos, but said in a loud and clear way, "We want them longer!"

We listened! Here is the short version of Glamourscopes:

http://bit.ly/1yPzZEF

and the NEW Extended Cut version of Glamourscopes (not duplicating the short forecasts of Glamourscopes above):

http://bit.ly/15nk8m5

Each sign's video has new material, there is no duplication of information that you will get. Don't miss these! Listen for your Sun sign and your rising sign as both are equal in importance.

---
Your long monthly forecast by Susan Miller is found directly below this letter.

An Important Message about My New TV Show from Susan Miller

Dear Reader,

I want to thank you for your kind words for my TV show. Trust that all your comments are read, so please keep sending them. It is early days of my show, but with your feedback, the show can only get bigger and better. We want to make the show more interactive in the coming months so that we will be able to address some of your specific questions that we find coming up as typical of many readers. We do have ideas!

The show will now be available 10 days before the start of every new month. So, for example, we are posting the April show on March 20. If you would like to see that April broadcast, we will charge $1.99 for the show, and you will never see commercials.

If you would rather not pay the $1.99 for the new show as it comes available, you will have an option to see it for free if you are willing to wait a few weeks. If you are willing to wait for the following month, say, April 16, for example, to view April, you will have free access through the end of the month and in all the shows we archive. Then, by April 20, the new show will be posted to give you the option to see May 2015, for $1.99. So you do have the chance to stream from the middle of every month at no cost. As said, April's show will be available free from April 16 onward.

Astrology Zone and my normal long monthly horoscopes will always remain free as they always have every month for the past nineteen years on the Internet. We will not overlap material from my website to my new TV show - viewing the TV show will give you special insight and detail on the coming month and also help you get much more from the information you are already familiar with getting from me on Astrology Zone each month.

I hope to teach you a few handy skills that will give you an ah-ha moment that will allow you to understand how astrology works and how you can harness that information for your own purposes to achieve your goals and enjoy a brighter, happier life!

I am so excited about this project and hope you are too! I am weaving my material with clarity and love - and listening to every suggestion you have had for us! Thank you, dear reader!

Sincerely,

Susan Miller


---
Gemini Forecast for May 2015
By Susan Miller
One of the most exciting developments about May will bring the entry of energetic Mars to Gemini, May 11 through June 24. Having Mars in your sign is always an advantage, for Mars will make you passionate, courageous, energetic, determined, and sexy too. The last time you saw Mars in Gemini, it was in June through the first half of July 2013, quite a long time ago.
Once Mars is in Gemini, you can show the world a project you may have been working on and tweaking behind the scenes, or you can begin a new venture. Having Mars in your sign gives you the added probability that what you launch now will succeed, so wait to make your biggest initiations. Here is why.
Mercury, your ruler, will be retrograde from May 18 to June 11, so it would be best to wait through the retrograde and set plans in action next month, between June 12 to 23. Mercury rules communication, but when retrograde, Mercury is working at lower power, and we all tend to misunderstand messages or come to the wrong conclusions. It is never a good time to make a launch, as Mercury retrograde indicates that the environment is in flux, and you will likely have problems getting VIPs to pay attention to what you have to say. People whose approval you will need to get will be hard to reach or traveling. We all are in the same boat, as this is one aspect that affects everyone the same way. The difference is, the delays are felt in different parts of life. This time Mercury will retrograde in Gemini.
It is never a good idea to take a new job while Mercury is retrograde. Instead, it is a good time to go back to the past and reactivate a project you had started and that you and had put aside for lack of time. You can take a new position if offered by a previous boss or executive you have a history with in the past. In that case, you would not be starting a new relationship but continuing one. Mercury rules commerce, electronics, and the moving parts in machines, so it is important that you not buy an appliance or electronic during the retrograde period. Because we feel the slowdowns and mix-ups of Mercury retrograde well in advance of the onset date - two weeks, in this case as early as May 4 - you would be best to wait until after June 11 to act, but even better, after June 27 (for complicated mathematical reasons).
Let's now look at the start of the month when the full moon will appear and see what it holds for you. On May 3 the full moon will appear in Scorpio at 13 degrees. Many Gemini have had health concerns, because Saturn has spent three years in your health-oriented sixth house. If so, you may be coming to the end of a health protocol now, as a full moon tends to bring a culmination or finish. You will still have to be vigilant with your health because next month, Saturn, the taskmaster planet, will retrograde back to Scorpio and your health sector from June 14 to September 17.
After September 17, Saturn will move into your opposite sign of Sagittarius, but that is still not an easy place to host Saturn. (That would be Saturn opposed to the Sun, a draining aspect). In other words, you will have to continue to take your doctor's advice and stay on a straight and narrow path. You will only need to be extra careful when Saturn opposes your Sun within five degrees on either side, so those Gemini with May birthdays would be first to feel Saturn opposed to their Sun and should guard their health in the last four months of 2015.
Over the coming three years, I will name the periods that each segment of Gemini birthdays have to be extra careful. When you hosted Saturn in your sixth house from October 2012 to December 2014, you had the steady presence of Saturn, so in the future, you will only have certain months to be vigilant. Follow good health habits and you will please Saturn - do not be concerned.
The sixth house, which rules health, also rules your workaday experience. That is, the projects that cross your desk, the physical place you do your work, the tools you use to get your work done (such as computers and software), and your co-workers and subordinates you interface with on a regular basis to get the work done.
You may have had staffing problems at some point over the past three years, and that same problem may return mid-year, from June to September. This month, review your personnel needs, and if you have been keeping a folder of job applicants, see if one stands out to call in and possibly hire before Mercury goes out of phase. If you need to learn new software, have your IT team install it in your computer well in advance of Mercury retrograde.
This full moon may bring a project to a finish, and at the same time a new project may be greenlighted for a start. You may need to hire a new employee. Or, you may be addressing computer needs and software. Something work-related will capture your attention. Your reputation will not be involved or harmed by anything that comes up, for the matter will have to do with day-to-day experiences.
Next, let's look at the new moon that will occur in Taurus at 27 degrees on May 18. This new moon will light a very quiet part of your chart, one that encourages thinking and the development of strategy and planning. Next month's new moon on June 16 will be in Gemini, a far more important time for you, but to take advantage of next month's new moon, you need to do the necessary preparation of knowing what you want to happen in your coming birthday year. That new moon in Gemini is your cosmic birthday certificate to use in any way you please, and you can direct its energy toward a goal dear to you.
It sounds easy to decide, "What do you want to be happy?" but often readers say it's not that easy to articulate. To get ready, think over the patterns of your life, and point out what events and achievements you did that made you proudest and most joyous. Most of us feel having children is a wonderful moment, but list other achievements - almost everyone feels that way; it's not unique to you!
The achievements you list can be very simple. For me, learning to make a perfect Grand Marnier souffle from Julia Child's cookbook at age 20 - using the copper bowl to beat the egg whites with a balloon wire whisk and so forth - will always be part of my list. Another one is when I was asked by my child's headmistress to design and supervise the design and making of all the costumes for the Christmas pageant, for a total of 89 outfits, including nine completely different skits. This was years ago, when the children were little.
I supervised the creation of the costumes on a tight deadline with volunteer mothers who confessed they could not sew. I did figure out the problem. ("Let's have you gather the tulle," "And you press the rhinestones into the tulle all over, like stars, using this little gadget." "And how about you cut out the red, white, and green felt bells for the kindergarten ballerinas to glue the pieces together, to wear like short little soft sandwich boards held together with satin red ribbons," and so forth. I got a standing ovation and a big bouquet of flowers at the end of the pageant. That moment will always stand out, because the costumes were all so different and turned out so cute.
Of course, starting Astrology Zone would always be on my proudest achievement list, along with designing from scratch my annual pretty calendars (including finding the artist to feature), and designing and writing my print-on-demand natal chart books to allow readers to get to know their charts in depth at a very low, affordable price.
After you list the things you are proudest of in your life so far, find the link that joins them all together. For me, all the items on my list relate to creativity. Also, all my items required a lot of learning in a new area, plus much research and planning prior to showing the venture to the world. I think of my projects as "high jinx, trap door achievements" - for me, either I do really well, or I never work again, and that seems to be a unifying element. In other words, my successes seem to be linked to high-profile risk. A friend said to me that for her, she discovered that she always needs to work with a coach or expert to succeed, but if she does find the right person to guide her, her goal is always realized, and in a wonderful way.
Experts say that if you can find that thread that unites all or most of your proudest achievements, that's good - then work to recreate those same elements for a future goal, and chances are, you will have a winner. Read that sentence again - it is one of the most important lessons I learned in life.
I am involved in a project now that is still secret and that fits all the high points on my achievement list. It will be a surprise for my readers, just like my new TV show was, so I can't tell you about it just yet. I will very soon! Everyone needs some change, some surprise, something new in life to look forward to doing. In the depths of my illness this past year, when I was really in a bad way and so fragile that my diet consisted of eating only rice and applesauce and drinking water for weeks, I felt had to create something new to focus on. Doing so kept me buoyed and excited and carried me over all the rough spots of my health. You need something new and exciting too, dear Gemini. You, of all signs, thrive on all things new.
The new moon this month of May 18 will have a health-oriented component, too, where you can address physical or psychological concerns. If you have a fear or habit you'd like to rid yourself of doing, the new moon would be the right time to start. You may want to see a professional to help you, or join an online group. You may find talking with a spiritual advisor, such as a priest or rabbi, inspirational and helpful. Or, you may simply want to tackle the problem with a friend who has the same goal, or like my daughter, Diana, feel you can overcome the challenge alone. Everyone is personal in the way they approach a problem.
My little one, Diana, wanted to quit smoking - she had been smoking quite a bit. First, she read many books on habits in general, and how to break bad ones and substitute them with new, positive ones. She set a deadline to start. She quit cold turkey without drugs or patches in October and has been smoke-free ever since. The same week, she also stopped drinking coffee and now drinks only tea, and for breakfast has smoothies. (She said the coffee created a craving for cigarettes, and cigarettes created a craving for coffee, creating a vicious cycle.) She also left her boyfriend of six months the same week when she realized that relationship would never blossom in the way she had hoped. Whoa, I thought - this is a lot to do at once. She took up meditation in October too. She did not gain weight (she's a size 4), something that she worried would happen, but she stuck to high-protein meals with fresh vegetables, kept all junk food out of the house, and drank water, including coconut water.
I knew November would be the test for her as quitting smoking is hard to do, especially in the beginning. When her friends told her they had rented a house in Hawaii and invited her to come too, as the house they rented had an extra bedroom she could have, I gave her my frequent flier miles so she could go. As a mother, I would do anything to see my daughter quit smoking, and I felt a trip would be the perfect distraction, especially since it would be to such a stunning location she had never seen.
In December, Diana started a new dream job that was, I feared, one that came with a pressure, and I worried she'd be tempted go back to smoking. She didn't, not even once, although she admitted she had moments that were hard. Her twice-a-day practice of meditation carried her over the rough spots, and she said she would never go back to her old ways. It's now May, and she is still smoke-free.
Diana is an Aries with Scorpio rising and Aquarius moon, and when people in these signs make up their mind to do something, watch out! They do it! Dear Gemini, you can too!
As a Gemini, your mind is a very powerful force (intellectual Mercury is your ruling planet), so to succeed, you simply have to be in the right frame of mind and be ready to do it. With a new moon lighting your subconscious sector on May 18, to be influential for two weeks, you have the elements to plant the seeds for a victory. Go for it!
Once the Sun moves into Gemini, you will feel even more energetic and motivated, from May 21 to June 20. It's birthday time, and with Mars in your sign, you will be eager to get your new plans rolling. Don't let Mercury retrograde get you down. You will have several delays, but some of those delays will benefit you. Gemini, which rules the air and the wind, is a very fast sign - things happen at the speed of light with you. Sometimes it's wise to go slowly, and this month, from May 18 to June 11, you won't have much of a choice.
Your schedule will open up as you get postponements and put that extra time to good use. Use the extra time you get for projects you had to put aside for lack of time, and some of the extra time for personal use, too. Leave the office early to relax and have dinner with friends, take in an evening museum exhibit, or if you have children of any age, to spend more time with them. You need the breather.
In terms of finances, you should see an upturn. Venus, a planet associated with love and beauty, and also money, will enter Cancer and your second house of earned income on May 7 to stay until June 5. This is always a mild indication of an impending upswing. I particularly love the interplay of Venus in Cancer, based in your earnings house, with Neptune in Pisces in your tenth house of fame and honors on May 15. This should be a wonderful day for news of a professional victory, which will bring money to your bank account. Circle May 15 for that!
We have two days this month that just about everyone will want to avoid, so schedule no vital activities, presentations, or interviews for May 15 and May 22. Socially, avoid having a first date on either of these days, and certainly these are not days to give a party. On May 15, Mercury, your ruler, will directly oppose Saturn. This would be a bad day to sign a contract, or to attempt a negotiation, or to get into any kind of controversial debate. This day, May 15, will likely bring you a no-win situation. A relationship could become very troublesome too, so watch every word you say, as Mercury may coax you to blurt out something you wish you had never said.
An even more difficult day will come up May 22, when the Sun and Saturn will be in direct 180-degree opposition as well. This day may bring a difficult confrontation with a partner, in love or business. You may feel your partner is being too conservative and cautious about a plan you have discussed together for the future, and this may frustrate you to no end.
This day may have an alternate manifestation. You may be worried about the health or welfare of your partner, who may be a bit depressed about a recent setback. If your birthday falls in May, especially within four days of May 22, you will feel this aspect the most. Although all Gemini may notice the vibrations of this day, you, above all, must guard your own health at this time too. Additionally, if an older, experienced VIP (indicated by Saturn) criticizes your performance on this day, don't lose confidence. Take the gram of truth in the comment, use it to improve, and move forward. Most people will find May 22 difficult, so don't feel singled out.
Romantically, this will be a strong month, for you have Mars in Gemini, a placement that will make you more attractive and sexy than ever. Your magnetism will be an all-time high, and in the first week, you will still have Venus in Gemini (until May 7). Next month, you have a lovely set of days coming, when Mars in Gemini will contact Uranus, planet of surprise, in your people / events / friends / social sector, June 8-9.
Another stellar day will be June 22, when good fortune Jupiter, urging you to travel, will be in contact spontaneous with Uranus - start planning now for a glorious weekend, June 20-21, and if you can get the day off, include Monday, June 22 too. You should have a superb time. As an aside, never buy an air ticket with Mercury retrograde - you will likely have to change it later, and that may prove costly. Get your ticket for the June 20-23 long weekend early in May. Have fun!
---
Summary
As you enter May, Mars will enter Gemini on May 11 for the first time in two years. The coming six weeks - until June 24 - will give you a chance to take control and courageously launch presentations, interviews, and projects. You will be confident that you have the energy, motivation, and drive to make your dream a reality. You must aim to finish your actions by the time Mars leaves, June 24. With several planets in Gemini, you will have no trouble getting heard by the influential person whose help you will need.
Keep a close eye on your health, as planets will be hovering over you to see that you do. The full moon on May 3 in Scorpio might bring to closure an action you need to make concerning a health, dental, or fitness matter, and it will be a decision you will make fairly easily, as the best path to take will be clear.
The new moon May 18 will continue the discussion. It appears you will be almost ready to begin, and any decision you will make will be permanent, as Saturn will be quite prominent. Mercury will retrograde from May 18 to June 11, so if you can delay a major initiation to mid-June, your timing will be ideal. If you need to act now, this month, and cannot wait until June, then by all means do so in May, but do your best to avoid May 15 or May 22, when respectively, Mars will oppose Saturn and the Sun will also oppose Saturn - both will be draining days.
Your work life will be very hectic near the full moon, May 3, so be ready to have your A-game. Saturn will be in hard angle to your ruler, Mercury, so be ready for strenuous days until the project is checked, stamped, and shipped. Yet the project has creative elements to it you will enjoy, Pluto will see to it that the powers at the top are impressed, so go for the gold! You should see a good project May 6, perhaps from a forgotten or hidden source.
Romantically, Venus will be in Gemini during the first week, May 1-6, and Mars will remain in Gemini from May 11 to June 24. Venus brings magnetism, and Mars will amp up your charm and energy, so you have lots going for you. Best weekend for a short trip out of town: May 23-24 - fun!
---
Dates to Note: Gemini
The full moon May 3 may bring a culmination or answer to a health / fitness question or the end of a series to a physical therapy protocol. Or, you may finally get a diagnosis that clears up a mystery and requires a commitment to the new plan of action.
The same full moon may bring an important work project to a finish, much to your sense of pride. Saturn will oppose Mercury, so you may have to work very hard to finish up the deadline. Still, there will be money to be made, thanks to Pluto, and beauty to create, thanks to Neptune.
This is a major month of the year for you because Mars is about to enter Gemini, May 11, to stay until June 24. This is considered an enormous advantage to have Mars in your sign, for it's a time to take control and launch plans confidently, knowing most will work out well, thanks to your courage and high energy.
The new moon of May 18 may also put a focus on your health, dental care, and other fitness / health initiations. You will see impressive results if you begin on this day or in the three days that follow the new moon.
Mercury will go retrograde May 18 to June 11.
Venus' move into your financial sector on May 7 to June 5 will keep money flowing through your account.
A very difficult day when most people will be feeling low will be May 22, due to Saturn opposed to the Sun. For Gemini, this is not a day to find an accord with a partner, as your partner is likely to come across as too conservative and too willing to hold you and your ideas back.
A confusing day will be May 25, when Mars and Neptune will be at odds. Add Mercury retrograde to the mix, and you may wind up with a comedy of errors. This is a holiday in the US, so if driving, don't be overly dependent on GPS. Use old-fashioned maps to be sure.
Not a day to sign a contract: May 29, when Mercury (paperwork) will be at odds with Neptune (fog). Mercury will be still retrograde anyway - sit tight.
P.S. for May 2015
Fresh Zodiac Oval Soap Collection Collaboration
Announcing my Partnership with Lifestyle Beauty Brand, Fresh
Check it out here: http://bit.ly/166wPSX
I joined forces with Fresh on their limited-edition Zodiac Oval Soap Collection, a collection of their iconic Oval Soaps reimagined for each astrological sign. The soaps are of the highest quality, and their scents are simply divine. When you purchase a soap at a Fresh retail store, you will get a little booklet I wrote for Fresh about the qualities of your sign and a look at the Year Ahead for 2015. These beautiful soaps make an elegant birthday gift for a friend or relative, or a treat for yourself.
In addition to my exclusive content live on Fresh.com and Fresh's social channels, the beauty brand featured me on a section of their site called Fresh Moments, which is their editorial platform. Click here http://bit.ly/1EHAh4P to see childhood photographs of me (please scroll down to bottom of page), my Fresh Forecast video series (12, one for each sign on top of page), and my inspirations.
I will be doing my first appearance in a year, in New York City on May 6 and 7 at the Fresh retail stores. Stay tuned on Twitter and Facebook for details and also come back here, and I will add the details as they come to me.
JOIN SUSAN MILLER AND FRESH FOR A CELESTIAL EVENING
- Learn what the year ahead holds for you as Susan shares her predictions
- Discover Susan?s Fresh beauty product recommendations for your sign
- Enjoy champagne and light fare and take home Fresh treats
NEW YORK
Wednesday, May 6
7PM - 9PM
Fresh Union Square
872 Broadway - Corner 18th Street
New York NY 10003
RSVP 212-477-1100
NEW YORK
Thursday, May 7
7PM - 9PM
Fresh Spring Street
57 Spring Street - Between Lafayette and Mott Streets
New York NY 10012
RSVP 212-925-0099
Cost of admission:
$50 per person, fully redeemable in
Fresh products during the event
Please RSVP with your zodiac sign by calling either Fresh Union Square (212-477-1100) or Fresh Spring Street (212-925-0099).
---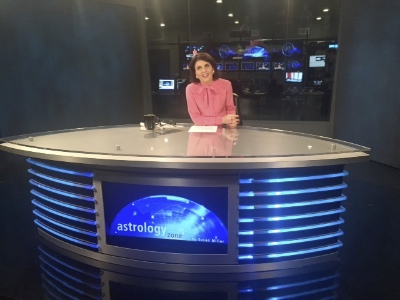 Proudly Announcing the Debut of my NEW TV Show!
For many years, I have had the dream of having my own TV show - that dream came true in February, when my show debuted. The show will stream internationally on Vimeo.com, our host provider, and it will run 30 minutes.
Each month, I will explain points about astrology in an easy to understand way. All the material on the broadcast will be fresh and new, and I will not duplicate any information that already appears in my monthly Astrology Zone report. My aim is to help you understand how astrology works, and how you can harness this ancient art to make your dreams come true.
The show will now be available on the first day of each month - that is a change, so please make a note of that new date. If you would like to see that May broadcast, we will charge $1.99 for the show, and this way, you will never see commercials. If you would rather not pay the $1.99 for each new show as it comes available, you'll have an option to see it for free if you are willing to wait until the 20th of each month. At that time, the cost for viewing will come off and it will be free for you to see.
Astrology Zone and my normal long monthly horoscopes will always remain free for you as they have every month for the past 19 years on the Internet. Please always look at my PS on my website each month as I list appearances and other free events that do not appear on my app. You can only view my TV show from clicking on the link from my site, as it is not possible to do straight from my app.
Viewing my TV show will give you special insight and detail on the coming month and also help you get more from the information you already get from me on Astrology Zone. I hope to teach you a few handy skills that will allow you to understand how astrology works and how you can harness that information for your own purposes to achieve enjoy a brighter future.
Tell us how you feel on my social media accounts, on Twitter @AstrologyZone, and on Facebook "Susan Miller." Also, Vimeo.com, our server host for the show, provides a place for comments too, and so do post a note there too - all of us will be reading your comments
https://vimeo.com/ondemand/astrologyzone/122709341
---
Announcing the NEW, Extended Cut Glamourscopes Videos!
Last month I showed you the surprise I had for you, special animated videos called Glamourscopes that I had done with Conde Nast Entertainment (CNE) on a forecast for The Year Ahead 2015. Each sign's video runs a little under three minutes. The animators illustrated my words with visuals in a very original and imaginative way, so most people think the videos are especially cute. You told us you loved the videos, but said in a loud and clear way, "We want them longer!"
To CNE's credit, they immediately went back into the film I had already done for the original videos to see if they could create longer ones. I had originally taped for three hours per sign in various ways to help the animators do their work, so there was plenty of material for CNE to sort through. CNE designed new, longer, seven-minute videos that did not duplicate any of the material I had given you on the first, shorter, three-minute versions.
Called the NEW Extended Cut Glamourscopes, you are telling us that you love these even more. Don't miss them! In these Glamourscopes, I give you plenty of dates, so you will want to click on the links below to hear all the advice I have for you, dear reader! Remember to listen to your Sun sign and rising sign - both!
Shorter Glamourscopes: http://bit.ly/1yPzZEF
Extended Cut Glamourscope (not duplicating the short forecasts of Glamourscopes above): http://bit.ly/15nk8m5
---
Mercury Retrograde and What It Means for You
Keeping track of Mercury retrograde periods can allow you to increase your productivity and avoid at least some of the frustration they can bring about. Let's look closely at Mercury retrograde and what it means to you.
---
Fashion Trends in 2015 to Consider By Sign
If you didn't catch the very long article I wrote for The Coveteur, a dazzling Canadian fashion website, you may want to read it today. I take all the runway looks and match them by sign. Be sure to read for your rising sign too, if you know it. Over 150,000 women clicked on this article according to my bitly link, so it seems popular!
Click here: http://bit.ly/1zaxu1j
---
Happy Birthday, Taurus
Each month I write a Happy Birthday forecast for Neiman Marcus' Blog, and then post the URL on Twitter and Facebook for my readers to see. If you are not on social media, you are not seeing it. Here is Happy Birthday, Aries! Click here: http://bit.ly/1DOw8In
Neiman Marcus archives some of the past ones, so if you go to this fine retailer's website, scroll to the bottom of their homepage, find The Blog, and go in to Lifestyle, Horoscopes. (I am a bit buried there.) You can still get some of the past signs that you may enjoy reading.
If you want to read my Twitter feed, I am on @AstrologyZone
And on Facebook I am simply "Susan Miller".
---
See Childhood Photos of Me on Fresh.com
I am proud to be the new brand ambassador of Fresh, the LVMH brand that specializes in beautiful natural skin care. Last year, I collaborated with Fresh to come up with oval soaps by sign sold on their website and in their stores. The scent of these soaps is simply divine, and the soaps are of the highest quality. When you purchase one or more soaps, you get a little booklet I wrote for Fresh about the qualities of your sign and peek ahead for 2015.The oval Zodiac soap Collection makes an elegant birthday gift for a friend or relative, or a treat for yourself.
Have a look at these links to see what we've been up to!
SOAP COLLECTION
Link to Collection: http://bit.ly/166wPSX
- Drawing inspiration from the field of astrology and the four elements, Fresh's Oval Soap have been reimagined to represent each of the 12 Zodiac signs.
- As a special bonus with purchase at any Fresh Retail Store, each Zodiac Oval Soap comes with an exclusive booklet featuring a look at the year ahead by Susan Miller
FRESH MOMENTS:
Link to Fresh Moments: http://bit.ly/18EBbBJ
- Featured on Fresh.com as part of Fresh's Ambassador Program Fresh Moments
- Personal photos from Susan's childhood, her inspirations and her favorite Fresh products included in the feature
FRESH FORECAST VIDEOS
Link to Videos: http://bit.ly/1Fqy7pJ
- 13 part video series featured on Fresh's YouTube channel and Fresh.com.
- One video per astrological sign featuring Susan giving a synopsis about the sign, predictions for the year ahead, and curated product pick by sign
EVENTS
- Stay tuned for special events in the spring at Fresh Retail Stores with Susan Miller
Events to be highlighted on Fresh Facebook (www.facebook.com/fresh)
---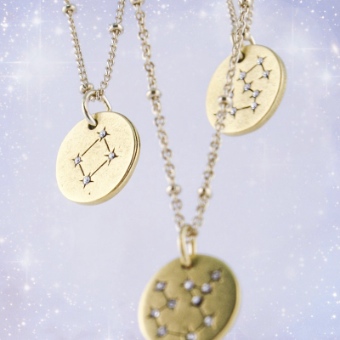 You Love The Zodiac Jewelry Collaboration I Did With Sequin!
Thank you for your Overwhelming Response!
Now A NEW, IMPROVED WEBSITE!
http://www.sequin-nyc.com/star-maps
Last March, when I was still well, I was invited by Sequin executive women to look at an idea their talented New York City Sequin Design Studio had for a collection of pendants with an astrological theme. I immediately fell in love with the various astrological pendants, and they asked me to check to make sure all the designs and keyword descriptions of the signs to be used on their site were astrologically correct. (Everyone, it seems, at Sequin reads Astrology Zone!) I love the quality of these beautiful pieces. Many girls layer several of these necklaces, using various lengths, and that's a great look too.
The pendants are all made in America and handcrafted by artisans using material components from around the world, and are so well priced that I feel they will fly out of their inventory. These necklaces are gorgeous. They are made of 22K gold-plated brass with antique finish and crystal details. I was impressed with the lovely chain that the pendants come with too, as it is tangle-proof and delicately made to look beautiful when worn. Whenever I wear my necklaces, I get so many compliments.
These necklaces make great gifts or a treat for yourself. I quickly chose those necklaces as part of my favorite things to give for a friend's birthdays. Imagine how surprised I was that Oprah had chosen this Sequin Collection as a part of her "favorite things" in her December issue! I was so happy for my new friends at Sequin and the incredible success of this new line of jewelry. It seems Oprah and I think alike!
Click through to see the entire range of jewelry, using this link:
http://www.sequin-nyc.com/star-maps
---
Book Recommendation: "Style Stalking"
by the Co-Founders of Refinery 29.com
Review by Susan Miller
When I am writing a long document that takes more than a week to write, like I just did for you when I write your monthly horoscope, I occasionally need to take a break, but only for 20 minutes. I don't want to lose my train of thought, and any longer would unravel the details I have memorized for your report. In those instances, I will often go to one of my favorite websites like Refinery29.com. I'll spy a must-read article such as "How to Look Awesome on the Rainiest Days" or "Sleek, Straight Hair - The Safe Way."
But wait, I have noticed something else on the site lately - Refinery29 founding editors, Editor in Chief Christene Barberich and Creative Director Piera Gelardi have teamed up to write a book called "Style Stalking." (Potter Style, Penguin Random House $19.99.) Clearly, this is a must-read for me. Credit card in hand, I ordered it on Amazon and was holding the book the next day.
Everyone knows that top designers look to street style for inspiration for their newest collections. How many times have I been in New York's SoHo and spotted a girl who got every fashion detail right, and it took all of my restraint not to take out my iPhone and click that outfit so I could study it later? Now imagine an entire book of full-page color photographs of cool girls in their outfits that will poke you and prod you to look at fashion differently, from inside out. Instead of being told what to wear, your instinct and personality will choose what to put together. This book encourages experimentation, whimsy, and just plain fun.
The chapters are wide ranging, from Layering (considering especially tricky for most of us, say the editors), to Denim, and lots of other chapters, including one called Ugly Pretty. Your fashion sense will be challenged and brightened as you read. I was happy to see one chapter on mastering the Ladylike Look in a new way, as that's a favorite of mine - I never expected to see that topic here. You will not copy any of the looks you see, but after you close the covers of this book, having been exposed to so much interesting photography, the gears of your mind will still be moving at top speed.
I highly recommend you get this unusual book, and then watch to see which pieces you reach for in your closet in weeks to come. I've never seen a book like this one, nor a magazine article that approached chic street fashion in the same way - it may push your creative energy sky high, and for that alone, it's worth the price of this fun book.
Click here to order: http://amzn.to/1FggjNg
---
My New Apps for Android, Samsung Galaxy, and iPhone are Ready to Download!
Last January, Phunware met with me and we set out to design a completely new app for AstrologyZone readers. We have a free version and an optional paid subscription version for Google's Android and Samsung Galaxy, just like the iPhone readers experienced approximately a year ago.
My new app has a completely new, sleeker design and many new features. You will still have a free daily horoscope, or if you prefer to subscribe, a much longer daily horoscope. The long version is the one most readers prefer. The new applications work with iOS 7.0+ and Android OS 4.0+. If you are already a subscriber to my app on your iPhone, the new design will just slide in to replace the old design when you updated your app. If you have a Samsung Galaxy smart phone, you use the Android operating system, so you will get the new design too. The bugs in the iPhone are all fixed, no more signing in each time you check your forecast, and the tools section for subscribers, the prettiest section, is working flawlessly now. Android/ Samsung Galaxy were bug-free from day one, so go get my app in either one of our retailers, Google Play or Apple App Store, depending on your smart phone type. Search: "Susan Miller."
A feature of my new apps is that each app will automatically expand or shrink to fit your other devices, whether iPad or tablet, or any size smart phone you choose, large screen or small. These newly designed applications have kept screen real estate in mind, allowing users with phones or tablets to get a fully optimized experience for their device screen size. The iPhone 6 is now out, and my app will beautifully translate to that new screen size as well. Keep in mind that you are purchasing a subscription to my app from Apple or Google as retailers, not from us at Astrology Zone. I get a commission on the purchase price of the subscription you buy.
Whether you choose the free version of my app or choose to subscribe to the premium version, either way you will still always have your monthly Astrology Zone report on your phone, and my previous month's report as well. You can check all twelve signs of the daily or monthly horoscopes too by simply going to the home screen and choosing a different sign. The new apps will list my appearances too, but so far, I have no appearances on my schedule, but that might change in time, and if it does, you will be able to see where I will be immediately. Until now, only readers who went to their computers online would know in what city I would have new events. You can also see my Twitter feed on your mobile device too. The designs for Android and iOS are consistent; you get the same visual design and features for either application.
I would appreciate you taking the time to review my app, for I will read all your comments. I am grateful that sales of the premium subscription are so strong, for this allows me to keep Astrology Zone free. Thank you for your support and understanding while I recover from my illness.
---
Live Overseas? Or, don't have an iPhone, Android, or Samsung Galaxy?
Get all 12 of my daily horoscopes each day by email or pick yours up each day on special password-protected site.
To plan ahead, receive several daily horoscopes in advance!
By subscribing to DailyAstrologyZone you will receive a week of horoscopes inside your cell phone and / or computer. This means if you have a BlackBerry or feature flip phone, you can still get my daily horoscopes as long as your device accepts email. You will also have the option of accessing your daily horoscopes from a website online, from anywhere, any time, through a password-protected site for members only, or receiving all 12 signs my email each day.
For more information: http://www.dailyastrologyzone.com
---
MY PERSONAL CUSTOM HOROSCOPE BOOKS
WRITTEN BY SUSAN MILLER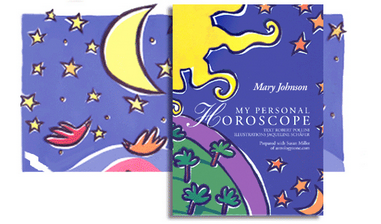 Choose from 'My Personal Horoscope' for Adult, for Babies, or for a Relationship, the Two of Us either in Print or in PDF format.
For the Print version count on two weeks on average from Order receipt to Delivery for any US destinations. One week longer elsewhere.
For the digital PDF version count on one-week turnaround to receive the emailed download-link of the file with the same full-color illustrations by Jacqueline Schafer.
Adult Edition

Baby Edition

Relationship Edition

Annual Birthday Solar Return
My Personal Horoscope Custom Natal Chart Book $54.99 plus shipping / tax
For more information call Susan's publisher, Arthur Heydendael 914.271.3640 ext 14 or click here:
http://www.americadirectbook.com/Customized_Books
---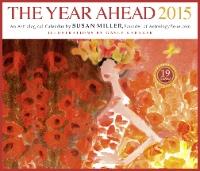 The Year Ahead 2015 Astrological Calendar
By Susan Miller
The calendar is reduced to half price! Don't miss this opportunity to plan ahead for the rest of the year.
PRICE: $9.99 plus shipping and handling (50% discount from the original price of $19.99) via Priority Mail to any US destination. Depending on your shipping address outside the US, we offer First Class Mail or Express Mail. More options for shipping with tracking are also available.
To order: http://bit.ly/17dpW2k
More calendar news: The artwork of the esteemed fine art painter Gayle Kabaker, used in the Astrology Zone calendar, are available as prints in three sizes. If you'd like to see them, check Gayle's Etsy site at this link:
https://www.etsy.com/shop/gaylekabaker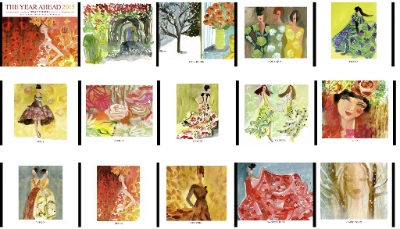 To view a forecast, select a sign from the menu below and click on Go.