Your Monthly Forecast
All the latest monthly forecasts, organized by sign.
Age of Aquarius
Susan Miller's astrological predictions for a new century.
Current Trends
Find out the planetary trends that might be influencing you today.
---
Gemini (May 21 - June 20)
Your January Horoscope by Susan Miller
The beginning of January finds you obsessed with money management. You may be sending out checks, depositing checks, and deciding how to appropriate funds you have for the coming year. You had been thinking about this topic in December too, and may have had meetings with your bookkeeper and accountant, but if not, early January will be when you will want to get things in order. You may also be getting ready for the coming tax season, a good time to get the tax preparation out of the way, for you will be very busy this year, and you won't want to be shut in working with receipts at your calculator or computer when you have people to see and places to go.

The emphasis on money will come up due to the full moon in Cancer 15 degrees, to light your personal income and savings house, January 4, and will influence you for an extra four days. This full moon is not friendly, and may cause you to feel tension over money. Uranus will be in hard angle to the full moon, indicating a financial situation you did not know about or expect to come up now will suddenly surface. Pluto will be in hard angle too, forcing you to do things or agree to certain actions or promises contractually that you would rather not do. Pluto rules the government as well, so you might get a bill from the taxman that you didn't see coming. I am so sorry to have to report this, dear Gemini. Luckily, the full moon delivers its news and then it is done. You won't have a lot of time to fix things, but you are one of the most resourceful and adaptable of all signs, and you will find ways to...
To view a forecast, select a sign from the menu below and click on Go.
---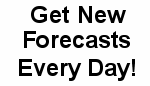 Click here to get your daily forecast
direct to your email or PC.


Fluffy Down Bedding,
Comforters and Pillows
Hosted by: