Your Monthly Forecast
All the latest monthly forecasts, organized by sign.
Age of Aquarius
Susan Miller's astrological predictions for a new century.
Current Trends
Find out the planetary trends that might be influencing you today.
---
Gemini (May 21 - June 20)
Your April Horoscope by Susan Miller
The month starts out with a full moon lunar eclipse, April 4, and it's likely to be a nerve jangling one for just about everyone. This one, in Libra 14 degrees, will light your fifth house of love, children, and creativity. If you have been dating someone, it will be time to decide which direction to take the relationship in the future. Eclipses are often eye openers, so you are likely to get information about the person you love, and that news is likely to rattle you. Most readers will feel this eclipse in terms of love, but I have listed the other elements - pregnancy, children, creative projects - that could come up as an alternative topic, as the fifth house, lit here, will activate all these areas.

I am concerned about this full moon eclipse because Uranus, the planet of all things unexpected, will be conjunct the Sun. Because the Sun rules our house of incoming (and outgoing) communication, you are likely to hear news that you would never anticipate. It is also very possible that a friend will deliver the news. Pluto will also be in hard angle to this eclipse, indicating the part of this eclipse that concerns you so much is either...
To view a forecast, select a sign from the menu below and click on Go.
---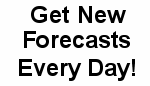 Click here to get your daily forecast
direct to your email or PC.


Fluffy Down Bedding,
Comforters and Pillows
Hosted by: