Your Monthly Forecast
All the latest monthly forecasts, organized by sign.
Age of Aquarius
Susan Miller's astrological predictions for a new century.
Current Trends
Find out the planetary trends that might be influencing you today.
---
Gemini (May 21 - June 20)
Your November Horoscope by Susan Miller
November will be infinitely better than October, because last month you had to deal with your ruler, Mercury, retrograde until October 9, and a new moon last month that was fierce and not very nice. This made last month a tense month, where things kept surfacing that made you deal with things suddenly. By contrast, November will be sweet as sugar in the first half of the month, but as you get to the third week, we will have Saturn acting up, and I will show you where and how to deal with him so he won't cause dismay to you.

Let's start with November 2-3 when Venus will be conjunct Mars, a rare aspect, to light your home sector. This would be a wonderful day to look for things to add to your home or to look at new spaces, such as a new house or condo, or to browse shops that have model kitchens and baths, to help you create one that a contractor will fulfill. November 2 and 3 would also be a perfect time to have friends over after work, for any reason. You will effortlessly show off your entertaining skills, and everyone will...
To view a forecast, select a sign from the menu below and click on Go.
---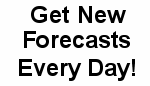 Click here to get your daily forecast
direct to your email or PC.


Fluffy Down Bedding,
Comforters and Pillows
Hosted by: