Your Monthly Forecast
All the latest monthly forecasts, organized by sign.
Age of Aquarius
Susan Miller's astrological predictions for a new century.
Current Trends
Find out the planetary trends that might be influencing you today.
---
Gemini (May 21 - June 20)
Your May Horoscope by Susan Miller
One of the most exciting developments about May will bring the entry of energetic Mars to Gemini, May 11 through June 24. Having Mars in your sign is always an advantage, for Mars will make you passionate, courageous, energetic, determined, and sexy too. The last time you saw Mars in Gemini, it was in June through the first half of July 2013, quite a long time ago.

Once Mars is in Gemini, you can show the world a project you may have been working on and tweaking behind the scenes, or you can begin a new venture. Having Mars in your sign gives you the added probability that what you launch now will succeed, so wait to...
To view a forecast, select a sign from the menu below and click on Go.
---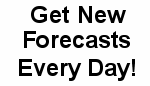 Click here to get your daily forecast
direct to your email or PC.


Fluffy Down Bedding,
Comforters and Pillows
Hosted by: