Your Monthly Forecast
All the latest monthly forecasts, organized by sign.
Age of Aquarius
Susan Miller's astrological predictions for a new century.
Current Trends
Find out the planetary trends that might be influencing you today.
---
Gemini (May 21 - June 20)
Your July Horoscope by Susan Miller
As you open the month, you will be thinking about money in all its forms, from sending out checks and making deposits, paying taxes or student loans, or billing clients, to reminding those clients that have been tardy in paying you. A full moon, July 1, will bring these money matters to fullness within four days of its appearance. This full moon will be friendly, receiving a strong vibration from Neptune, the planet governing your tenth house of career honors, so the money you may receive would likely be related to your creative efforts.

You may have had to pay a large amount out, too, say, for taxes or a student loan for example, and in that case if you didn't have the cash to make a timely payment, you may have had to borrow the money. Mars' appearance in Cancer and your second house of earned income suggests you have had to spend one large amount, or make a series of expenditures. This may have happened in late June or will happen in early July. Your outlook for earning more money is strong, so with careful appropriation of funds, you will likely...
To view a forecast, select a sign from the menu below and click on Go.
---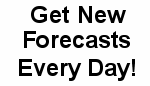 Click here to get your daily forecast
direct to your email or PC.


Fluffy Down Bedding,
Comforters and Pillows
Hosted by: