Your Monthly Forecast
All the latest monthly forecasts, organized by sign.
Age of Aquarius
Susan Miller's astrological predictions for a new century.
Current Trends
Find out the planetary trends that might be influencing you today.
---
Aries (March 21 - April 19)
Your May Horoscope by Susan Miller
As the month takes off, you are thinking about your finances, paying bills, and getting all the financial tasks you need to do off your desk, including taxes if you asked for an extension. While you are into looking at calculations, review all your insurance needs to make sure you have coverage for your evolving needs. Also, check in with your broker to see how your retirement account is performing. If you don't have a retirement account, you can open one on May 6 when Pluto will work with the Sun, and no matter how small an amount you put in, it will continue to grow. Ask your accountant about tax advantages you might qualify for by contributing to your retirement account each year.

If you are negotiating a settlement of some sort, whether in court, or with a soon-to-be-ex, the full moon of May 3 in Scorpio 13 degrees will help you finalize your agreement within four days of this date. This full moon will be in good angle to Neptune and Pluto, but in difficult angle to Mars and Jupiter. If in a negotiation, don't let a burst of enthusiasm to get things done (at long last!) cause you to...
To view a forecast, select a sign from the menu below and click on Go.
---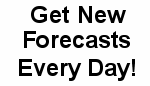 Click here to get your daily forecast
direct to your email or PC.


Fluffy Down Bedding,
Comforters and Pillows
Hosted by: