Your Monthly Forecast
All the latest monthly forecasts, organized by sign.
Age of Aquarius
Susan Miller's astrological predictions for a new century.
Current Trends
Find out the planetary trends that might be influencing you today.
---
Aries (March 21 - April 19)
Your September Horoscope by Susan Miller
Venus and Mars, considered the cosmic lovers when together, will make a rare link in the velvet blue night sky in Leo on September 1-2, possibly marking a momentous occasion for you. Mars has been chasing Venus around the twelve constellations since these two sweethearts last met - these are the cosmic lovers, so they adore being together. They are planning their rendezvous in your fifth house of true love as soon as September takes off. This is no small event - the last time next these two planets linked in your solar house of true love, it was June 23, 1991, and the next time in the future will be July 13, 2021. With your ruler, Mars, in this part of your chart ruling love, you will feel motivated and eager to meet new people. The fact that Venus will be with Mars means this is all much stronger. Your name will be written all over this aspect.

If you are single, make it a point to be out circulating that evening. If you are attached, make that night your night to celebrate your love. This will be a Tuesday, but perhaps you can leave the office early. Choose a beautiful restaurant to meet your spouse, or if not married, your long-term lover. You have the option of cooking up a special dish at home, and if you do, add flowers, candles, and music. This would also be an ideal time to scoot away for a quick holiday. At the end of last month, August 26-31, you may have started to feel the glow of these two planets as they moved closer, and excitement will continue to...
To view a forecast, select a sign from the menu below and click on Go.
---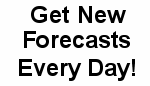 Click here to get your daily forecast
direct to your email or PC.


Fluffy Down Bedding,
Comforters and Pillows
Hosted by: