Your Monthly Forecast
All the latest monthly forecasts, organized by sign.
Age of Aquarius
Susan Miller's astrological predictions for a new century.
Current Trends
Find out the planetary trends that might be influencing you today.
---
Aries (March 21 - April 19)
Your November Horoscope by Susan Miller
The first two weeks of November will be glorious, and you would be wise to schedule your most important appointments and social activities for that time. You will find the coming month quite a change from October, which might have been stressful and frustrating, partly due to Mercury in retrograde, which finally went direct October 9 but that returned to original strength by October 27. October was also difficult partly because of the witch of a new moon October 12 that caused havoc for many people. I hope you were the exception, dear Aries!

November opens with Venus conjunct Mars, a classic aspect known for divine romance, creativity, and for encouraging the start of new love. Both planets will fall in Virgo, indicating that love may bloom, or you may have an exciting meeting about a creative idea that you love at work. This energy will spill over to November 3 too, so you have two days when...
To view a forecast, select a sign from the menu below and click on Go.
---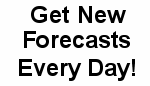 Click here to get your daily forecast
direct to your email or PC.


Fluffy Down Bedding,
Comforters and Pillows
Hosted by: