Your Monthly Forecast
All the latest monthly forecasts, organized by sign.
Age of Aquarius
Susan Miller's astrological predictions for a new century.
Current Trends
Find out the planetary trends that might be influencing you today.
---
Aries (March 21 - April 19)
Your December Horoscope by Susan Miller
This December will bring plenty to celebrate. The headline news is that Saturn, the taskmaster planet that teaches us life lessons, will move out of Scorpio and out of your eighth house of other people's money on December 23, just in time to bring a new and optimistic look to the year ahead. Saturn has been touring the area of your chart that rules credit cards, taxes, child support, court settlements, inheritance, mortgage, student loans, identity theft, bankruptcy, bank loans, venture capital, and so forth. One of these areas might have been a source of worry over the past two years, ever since Saturn entered this house in October 2012. Now, welcome relief is in sight.

I will show you the types of concerns you might have had to cope with over the past three years - one of these areas may have been cause for worry. They are just examples to get you thinking. If you are self-employed, a good client may have gone bankrupt and informed you that you would not be paid the balance of the sum owed to you. Or, you may have struggled with a mortgage that was "under water" but found your bank unwilling to adjust that expensive mortgage for property that has dropped substantially in value. You may have heard your ex would not pay child support on time (or anytime soon) because he lost his job. Or, you may have had to pay more in taxes than you ever imagined. You get the idea. Now, however, Saturn will finally leave your credit sector. Now wiser and more experienced, you can set out to make sure the kind of difficulties you faced won't happen again, or even if they do, you can...
To view a forecast, select a sign from the menu below and click on Go.
---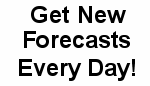 Click here to get your daily forecast
direct to your email or PC.


Fluffy Down Bedding,
Comforters and Pillows
Hosted by: