Your Monthly Forecast
All the latest monthly forecasts, organized by sign.
Age of Aquarius
Susan Miller's astrological predictions for a new century.
Current Trends
Find out the planetary trends that might be influencing you today.
---
Aries (March 21 - April 19)
Your April Horoscope by Susan Miller
It is eclipse season, and April starts off with a full moon lunar eclipse that you are likely notice, because it may require adjustments in a close relationship. It will fall on April 4, in Libra, 14 degrees. Libra is the sign found six months away from your sign, Aries, so it's your opposite sign, putting a big spotlight on your relationship with someone with whom you may have a serious, committed relationship. That person might be your sweetheart or spouse, or a business collaborator, or an agent or partner, for example.

This will be the most challenging eclipse of 2015, and if your birthday falls on April 4, plus or minus five days, you will notice rapid and unanticipated shifts in your life, most likely caused by that one relationship. Uranus, the planet of surprise, will be very active, conjunct the Sun and opposed to the moon, so there is no way you'd likely be able to guess what might come up. This will make this full moon doubly...
To view a forecast, select a sign from the menu below and click on Go.
---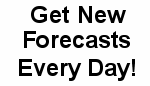 Click here to get your daily forecast
direct to your email or PC.


Fluffy Down Bedding,
Comforters and Pillows
Hosted by: