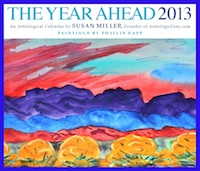 The Year Ahead 2013 Calendar!
Now discounted! Price $11.99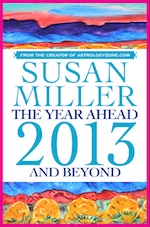 Reserve Susan's book now!
Price $12.99

Order Your "My Personal Horoscope" Custom Book Now!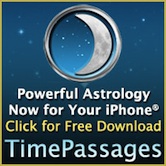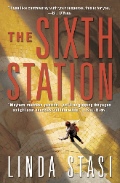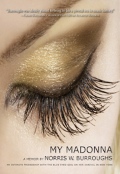 MY MADONNA-AN INTIMATE MEMOIR - great read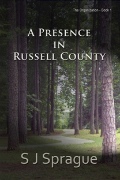 To tell a dangerous truth, disguise it as fiction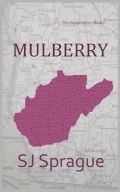 Book 2 in The Organization Series

Learn little-known things about your sign
The World of Gloria Vanderbilt
by Wendy Goodman,
plus lavish photographs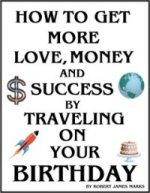 A great astrology book!
Your Monthly Forecast
All the latest monthly forecasts, organized by sign.
Age of Aquarius
Susan Miller's astrological predictions for a new century.
Current Trends
Find out the planetary trends that might be influencing you today.
---
Aries (March 21 - April 19)
Your May Horoscope by Susan Miller
Get ready to increase your salary, dear Aries, for the major solar eclipse that is due May 9 in Taurus, 20 degrees, is heading your way. New moon solar eclipses like this one have the power to bring new opportunities, and this one, lighting your second house of earned income, suggests you will be earning money from a completely new source. Even if you have no plans to change positions, entertain the one or two offers you get this month, just in case you may like one of them. Eclipses are very powerful, and this one will have the power of three new moons rolled into one. It will be the only new moon in your earned income sector this year, so this eclipse may turn out to bring superb news.

The timing of this eclipse is good, because the last eclipse, its twin, fell in Scorpio as a full moon lunar eclipse late last month on April 25. That one may have depleted your resources. That eclipse was opposed to Saturn, the stern teacher that makes us face our responsibilities and obligations, all the while reminding us to be pragmatic. That eclipse was harsh, so if you felt depressed by the financial realities that surfaced then, you will likely find the coming eclipse on May 9 to...
To view a forecast, select a sign from the menu below and click on Go.
---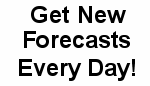 Click here to get your daily forecast
direct to your email or PC.


Fluffy Down Bedding,
Comforters and Pillows
Hosted by: