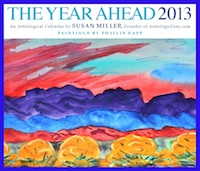 The Year Ahead 2013 Calendar!
Now discounted! Price $11.99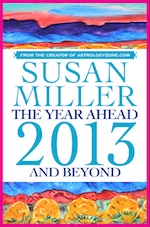 Reserve Susan's book now!
Price $12.99

Order Your "My Personal Horoscope" Custom Book Now!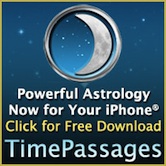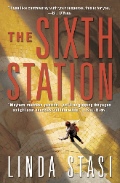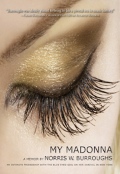 MY MADONNA-AN INTIMATE MEMOIR - great read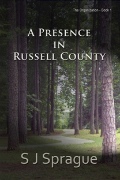 To tell a dangerous truth, disguise it as fiction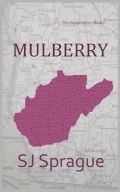 Book 2 in The Organization Series

Learn little-known things about your sign
The World of Gloria Vanderbilt
by Wendy Goodman,
plus lavish photographs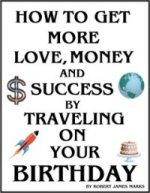 A great astrology book!
Matchmaker
Learn about the planetary forces that rule our relationships.
Fitness
The physical body and health are also influenced by when you were born.
Stress Busters
Rid yourself of unnecessary stress and enjoy life.
Gift Guide
Gifts appropriate for both men and women of each astrological sign.
Seducing Your Lover
Find out how to put some passion into your love life.
Vacation Tips
Suggestions on how and where to enjoy your precious time off.
Capricorn Man
This man enjoys any kind of financial gift, such as stocks and savings bonds. If that's not your thing, buy him a coin bank that automatically sorts change into rolls (nickels, dimes and so forth). You could give him a little sack of gold coins, valuable stamps, or an antique ring. This sign is status conscious, so choose a good retailer at which to purchase his gifts and make them classic rather than trendy. He'd like a white silk scarf to wear with his tuxedo, a cashmere sweater, a pair of brown leather driving gloves, or a pair of sturdy, comfortable hiking boots (Capricorn rules mountains and earth).
Does he like history? Most Capricorns do, so if choosing a book, pick an historical theme or a non-fiction book on a subject that interests him. A chess set with ivory pieces would be a generous gesture. A fine, single malt scotch would be an elegant gesture. If the prize patrol comes to your door telling you you've hit the jackpot, buy him an 1957 Chevy in mint condition. Otherwise, If he plays golf, name, buy him a new golf putter, chocolates in a golf motif, or software on how to improve his game.
Get him tickets to the hottest comedy club in town or surprise him with the silly, wacky Monty Python's Complete Waste of Time, a strategy CD-ROM game that offers stupid songs, bizarre sounds and kooky screen savers. Or give him the Simpsons Screen Saver. The book, BOSSES AND OTHER REPTILES, which is a humorous but realistic look at corporate politics, would be something that would give your Capricorn man a kick.