Your Monthly Forecast
All the latest monthly forecasts, organized by sign.
Age of Aquarius
Susan Miller's astrological predictions for a new century.
Current Trends
Find out the planetary trends that might be influencing you today.
---
Taurus (April 20- May 20)
Your April Horoscope by Susan Miller
The eclipses are back, and that means change is in the air. As a Taurus, you are not enthusiastic about the prospect of change, for in your very DNA you have a yen for stability and consistency. Yet the universe knows we occasionally need a push forward, and this is one of those times. A full moon lunar eclipse will arise on April 4 in Libra, 14 degrees, and light your sixth house of daily work projects, co-workers, and staff that reports to you, and this same house also rules steps you take to protect your health.

Full moons bring things to closure, so you may be working on a project that needs to be finished and shipped. This is no ordinary full moon, however, but a lunar eclipse, giving this full moon the power of three. Yet things seem to keep rocketing off the rails, and you will have to be very vigilant to keep things on track. You may have a personnel problem, say, if your long-term assistant starts acting strange - as if about to quit (or if your patience is at the end of the rope, to ask him to leave). What makes this eclipse difficult is that it will be in hard angle to both Pluto and Uranus. Whatever comes up won't be expected now that we see that Uranus is involved, so you'll have to stay on your toes. It might not be a bad idea to take out that file of...
To view a forecast, select a sign from the menu below and click on Go.
---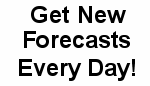 Click here to get your daily forecast
direct to your email or PC.


Fluffy Down Bedding,
Comforters and Pillows
Hosted by: