Your Monthly Forecast
All the latest monthly forecasts, organized by sign.
Age of Aquarius
Susan Miller's astrological predictions for a new century.
Current Trends
Find out the planetary trends that might be influencing you today.
---
Taurus (April 20- May 20)
Your December Horoscope by Susan Miller
You will see a wonderful change in your life in December. For two years, since October 2012, you've hosted teacher-taskmaster Saturn as he toured Scorpio in your seventh house of close, committed partnership, a very hard place to host Saturn. Saturn teaches us life lessons that we tend to remember, but his methods are harsh but fair, and we learn quickly from Saturn, for he gives us little choice but to listen up. Saturn is a testing planet, so if your closest committed relationship was strong, you likely only encountered mild problems over the past two years. If your union was weak (perhaps unbeknownst to you), you had a much harder time.

The seventh house is considered the marriage house, and with taskmaster Saturn moving through it, you craved stability and commitment. If you wed in the past year or two, you may have had to adjust to the new routine of being married. Or, in a more extreme case, no matter how long you were married or living together, you may have had pressing problems with your spouse / steady romantic partner. If you say your personal relationship was and still is solid, you may have instead had problems with...
To view a forecast, select a sign from the menu below and click on Go.
---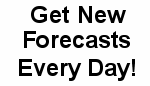 Click here to get your daily forecast
direct to your email or PC.


Fluffy Down Bedding,
Comforters and Pillows
Hosted by: