Your Monthly Forecast
All the latest monthly forecasts, organized by sign.
Age of Aquarius
Susan Miller's astrological predictions for a new century.
Current Trends
Find out the planetary trends that might be influencing you today.
---
Taurus (April 20- May 20)
Your August Horoscope by Susan Miller
This will be a big, defining month for you, when things begin to turn in your favor in a very noticeable way. The headline news is that Jupiter, the great good fortune planet, will be moving out of your fourth house of home and family and into your house of true love. I am thrilled to tell you this, dear Taurus, for you, more than most, have had a hard time in matters of the heart.

You have hosted Saturn in your seventh house of committed relationships, giving life lessons in matters of the heart from October 2012 to now. If you had no relationship, you were learning about partnerships in business, and how hard one could be to navigate. At the same time that Saturn was testing you, the eclipses were challenging your closest relationship too, and that went on for two years, starting November 2012 to October 2014. You certainly have had a time of it, and not only were your closest relationships under the microscope, you also may have had problems with your health because of the unusual stress you were under. Now, everything will improve, as life moves from feeling burdensome and heavy to a much lighter and freer existence. As you see, you have two major shifts going on. You have Saturn, the eclipses gone, and you have Jupiter, the golden planet, coming in to help you. Jupiter is a wonder planet, for he asks for nothing in return - he simply...
To view a forecast, select a sign from the menu below and click on Go.
---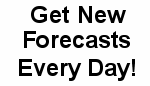 Click here to get your daily forecast
direct to your email or PC.


Fluffy Down Bedding,
Comforters and Pillows
Hosted by: