Your Monthly Forecast
All the latest monthly forecasts, organized by sign.
Age of Aquarius
Susan Miller's astrological predictions for a new century.
Current Trends
Find out the planetary trends that might be influencing you today.
---
Sagittarius (November 22 - December 21)
Your June Horoscope by Susan Miller
June represents a bridge to a better part of 2016, to come in July and to improve even more in August. You are almost halfway through 2016, and so far, life has been tough. Sleepy retrograde planets, five in all in May, have made you feel as though you have been walking through glue. It was hard to make progress, but the slow pace of recent months - Mars has been retrograde since April - has forced you to look closer at some of your most important relationships, projects, and future actions to find ways to get things right. Retrograde planets can be frustrating but they often do allow extra time to improve things.

June brings a challenge from the moment the month takes off, for taskmaster Saturn will oppose the Sun on June 2. This is a tough, deflating aspect so you may feel like a black cloud has moved over your head. Everyone will feel this, so you are not alone. Fortunately, the depressing circumstances only last a short time, but they can be quite noticeable. Saturn is now in Sagittarius, and the Sun is now in Gemini, in your seventh house of current or former partners, whether in business or your personal life, in terms of an established partner you are committed to in love. This is all cutting across your first and seventh houses, so you will...
To view a forecast, select a sign from the menu below and click on Go.
---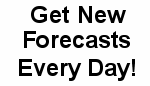 Click here to get your daily forecast
direct to your email or PC.

Hosted by: