Your Monthly Forecast
All the latest monthly forecasts, organized by sign.
Age of Aquarius
Susan Miller's astrological predictions for a new century.
Current Trends
Find out the planetary trends that might be influencing you today.
---
Sagittarius (November 22 - December 21)
Your February Horoscope by Susan Miller
You've been working hard, putting a great deal of effort into your job, so you may be wondering when all this energy will add up to something big. You are likely a bit frustrated that things have not moved forward fast enough for your taste, or that nothing seems to be breaking for you. There is no reason to be concerned. You are getting so close to victory, dear Sagittarius, and it will happen sooner than you think. In a moment I will show you that news will reach you about professional interests later in this month at the full moon, but even so, for swift progress beyond that full moon February 22, Mars might first need to move into Sagittarius, and that will happen on March 5.

This is great news, for Mars has not been in Sagittarius for two years and is coming to you next month! This year, remarkably, Mars will not stay in Sagittarius the usual seven weeks but will instead stay seven MONTHS! To say you are going to be super-busy in 2016 and in the spotlight, in great demand, is an understatement. Mars rules your fifth house of creativity, too, so if you are in a creative field and work with artistic people, double everything I just said. Your imagination is about to blossom in a way you've rarely seen. You have no evidence of any of this yet, but by March...
To view a forecast, select a sign from the menu below and click on Go.
---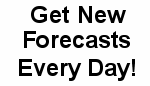 Click here to get your daily forecast
direct to your email or PC.

Hosted by: