Your Monthly Forecast
All the latest monthly forecasts, organized by sign.
Age of Aquarius
Susan Miller's astrological predictions for a new century.
Current Trends
Find out the planetary trends that might be influencing you today.
---
Leo (July 23- August 22)
Your October Horoscope by Susan Miller
As the month begins, you will be very busy, with many phone calls, messages, meetings, and details to track. You always love to be in the middle of a vortex, and this month that describes exactly where you will be. Everyone will want to hear what you have to say, too, so if you have to appear on TV, give a speech or a lecture, or defend your thesis, you are lucky, as you will not have any problems holding others' attention. In fact, your audience, whether comprised of one or a thousand, will be rapt with attention. If you work in sales, you will be highly effective now and come back with quite a big order.

As the month begins, Mercury will still be retrograde in Libra, in the house of communication, until October 9. You seem to be negotiating a deal, but you must be very sure-footed and careful of all you say and write. For example, if you find yourself invited to speak on your expertise along with several other distinguished experts, make sure you don't say anything private when you have an open microphone, unbeknown to you. It's not so easy to know if it is on or not! Or, after taking a Xerox copy of something private, don't leave the sensitive document in the copier machine. When you push "reply all" on your email, make sure you have not included someone who should certainly not be part of the group email. Embarrassing things like this can happen when you have a planetary pattern like you do, but if you are careful, you can...
To view a forecast, select a sign from the menu below and click on Go.
---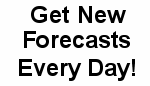 Click here to get your daily forecast
direct to your email or PC.


Fluffy Down Bedding,
Comforters and Pillows
Hosted by: