Your Monthly Forecast
All the latest monthly forecasts, organized by sign.
Age of Aquarius
Susan Miller's astrological predictions for a new century.
Current Trends
Find out the planetary trends that might be influencing you today.
---
Capricorn (December 22 - January 19)
Your May Horoscope by Susan Miller
You had a very weighty April, so the universe is about to give you a wonderfully social, happy month of May. The minute the month takes off, you will have a full moon in Scorpio 13 degrees, May 3, likely to bring an event over the May 2-3 weekend that will put you in the center of many smiling people. Neptune will bring silvery beams to this full moon, so it's likely the setting will be romantic and very graceful, with flowers, music, fine food - it looks like an exciting dress-up affair. You may be at a friend's wedding, birthday party, or other celebration. It appears you will need to travel a short distance to attend, and it may be a setting near water, considering Neptune's prominent stance.

If your birthday falls on January 3, plus or minus four days, you will feel the effects and benefits of the full moon. You might also feel its energies directly if you have Capricorn rising at 13 degrees, or a natal planet at 13 degrees, plus or minus...
To view a forecast, select a sign from the menu below and click on Go.
---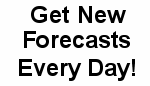 Click here to get your daily forecast
direct to your email or PC.


Fluffy Down Bedding,
Comforters and Pillows
Hosted by: