Your Monthly Forecast
All the latest monthly forecasts, organized by sign.
Age of Aquarius
Susan Miller's astrological predictions for a new century.
Current Trends
Find out the planetary trends that might be influencing you today.
---
Capricorn (December 22 - January 19)
Your November Horoscope by Susan Miller
You have a beautiful chart at the moment, for it shows a lovely balance between career success and time for romance and friends too. Last month, October, we had a very difficult new moon on October 12 in your prestigious tenth house of fame, honors, and achievement, so in the weeks that followed, you may have had a few nightmares in regard to one or more important projects that went off the rails and that you had to rush to fix.

Also in October, Mercury was retrograde early in the month, a situation that started September 17 and ended October 9, but it was not until October 27 that Mercury returned to former strength. Because Mercury was retrograding in your most prestigious career sector (solar tenth house), this is where you saw delays that might have forced you to rethink, readdress, or redo a project. No doubt you were forced to be flexible when things went wrong or when personnel who reported to you slacked off, messed up their work, or were missing in action. It was enough to make you want to...
To view a forecast, select a sign from the menu below and click on Go.
---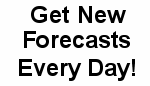 Click here to get your daily forecast
direct to your email or PC.


Fluffy Down Bedding,
Comforters and Pillows
Hosted by: