Your Monthly Forecast
All the latest monthly forecasts, organized by sign.
Age of Aquarius
Susan Miller's astrological predictions for a new century.
Current Trends
Find out the planetary trends that might be influencing you today.
---
Capricorn (December 22 - January 19)
Your December Horoscope by Susan Miller
This month holds a big surprise. For two years, Saturn has been in Scorpio and limiting your social life. Now, Saturn will move into Sagittarius on December 23 and change the whole look and feel of your private life, just in time for the start of the New Year.

You had hosted Saturn in your eleventh house of hopes and wishes since October 2012, so when Saturn departs later this month, you will likely notice the difference almost immediately. Having Saturn in this house is a bit of an astrological oxymoron, for the eleventh house is all about fun, friendship, and making new connections, but Saturn is all about hard work, not play, With Saturn in this house, you may have been frustrated by not being able to see your friends as often as you would have liked. Your friends were preoccupied, and a close friend may have moved away or changed his/her lifestyle, such as to get married, giving the two of you less in common. The frustration may have been more pronounced if you moved to a new city, for you may have had problems making new friends. All this will change now, and your social life will...
To view a forecast, select a sign from the menu below and click on Go.
---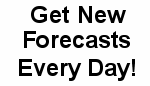 Click here to get your daily forecast
direct to your email or PC.


Fluffy Down Bedding,
Comforters and Pillows
Hosted by: