Your Monthly Forecast
All the latest monthly forecasts, organized by sign.
Age of Aquarius
Susan Miller's astrological predictions for a new century.
Current Trends
Find out the planetary trends that might be influencing you today.
---
Capricorn (December 22 - January 19)
Your September Horoscope by Susan Miller
You are excited about taking off on your magic carpet to experience the sounds, tastes, colors, and scents of new cities, towns, and hamlets, very possibly based abroad. You may have started to travel in late August, and as September dawns, you see no reason to stop and return home - not yet anyway. You are under superb planetary vibrations for all topics international. You may be getting ready to study abroad, or may be applying for a grant to conduct a research project in a foreign country. If you are dealing with an immigration issue, such as for a visa, green card, or passport, you are closer to success than you may have assumed.

You are not likely to turn your attention away from this glorious trend anytime soon, for the solar eclipse, September 12-13, is likely to set in place more opportunities for you to travel and meet people with backgrounds different from your own in the weeks and months ahead. With Pluto, the Great Transformer, in ideal angle to this solar eclipse, get set to be changed in a positive way by all you experience. If you simply can't get away, foreign people may be on the phone with you a great deal in coming weeks as you work on a project together. Or you may be hosting executives from abroad in your city, and if so, your time with them will...
To view a forecast, select a sign from the menu below and click on Go.
---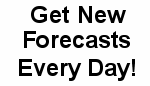 Click here to get your daily forecast
direct to your email or PC.


Fluffy Down Bedding,
Comforters and Pillows
Hosted by: