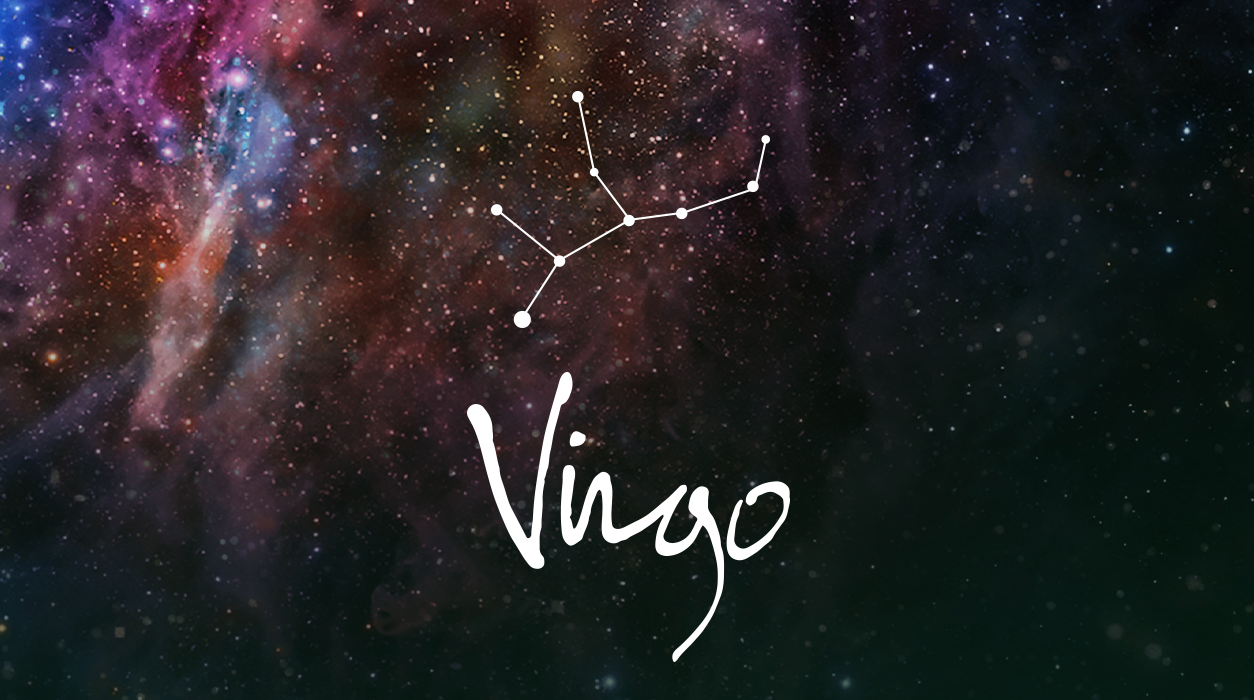 A Note from Susan Miller
September 2020
Dear Reader:
I finally can reveal the secret I have been harboring for months!
I have a beautiful newly designed app to replace my present app, still with the same trademarked name, "Daily Horoscope Astrology Zone + More by Susan Miller®". In a way the title is a misnomer, because my app comes chock full of information, some of which I will tell you about here. I am thrilled to finally show you the new design on the Apple App Store (http://apple.co/2gcVDnn)
My app will appear in the Google Play Store. They have it and approved it, so it should appear this week or next week. We believe it will be the same link, with the new app replacing the former one here: (http://bit.ly/2y7pHaT)
Your Horoscope by Susan Miller
It's birthday month, and it's time to think about your partner in life—your spouse or steady love­—and later in the month, your own needs. This is a very special month, a true oasis in a year when we've had a plethora of challenging months.
If you are dating seriously, you may be getting engaged for your birthday as the full moon of September 1 in Pisces, 10 degrees, will be strong until September 5. You might have felt this approaching full moon at the end of August. If you are already married or in a long-term romantic relationship, you could achieve a new level of closeness. If you are not interested in marriage right now, or even if you are, you can also use this beautiful full moon to crystalize a business relationship.
Any time you work one-on-one with another person who brings a level of expertise to help you, it's a seventh house matter, the area of your chart lit up at the start of this month.
The part I love about the full moon of September 1 is the sparkling beam that Uranus, at 10 degrees Taurus, will send to this tender full moon in your partnership house and to the Sun in Virgo. Whatever comes up will be a big surprise and something you would not have expected in a million years. Happy surprises are always welcome, and with the moon being the natural ruler of your house of hopes and wishes, a magical part of your chart, I feel you will be thrilled with what develops. You can't quite guess what Uranus will bring—it is always something that you don't even see as a possibility.
Another gorgeous aspect at play all month and all through 2020 involves two slow-moving planets: good-fortune Jupiter, found in your fifth house of true love, and Neptune, the planet of unconditional love, found in your seventh house of partnerships, including marriage and business alliances. These two planets will remain in conversation through November, but they will be in an especially beautiful aspect at the full moon, September 1. If you are getting engaged or married, your relationship is likely to last and be quite joyous. (Write to me on @Astrologyzone on Instagram or Twitter—I would love to know what's happening with you, dear Virgo.)
I would like you to put a gold star on one day, Wednesday, September 9, when the Sun will be in exact trine (total harmony) with good-fortune Jupiter. What a wonderful day for a first date or for meeting someone new. This is one of the very best stand-alone days of the month, and I hope you can use it. At work, it's the ideal day to present an idea to management or to make a presentation to a client.
Elsewhere in your chart, Mars entered your eighth house of joint finances, and that doesn't only refer to money you share with your partner or roommate but also with your bank (as a loan), with a credit card company (they loan you money each month), student loan, mortgage, venture capital, and even taxes (money you share with the government). Mars in Aries is strong because Mars rules Aries. Aries is an entrepreneurial sign, so you may be setting up your own business or working on a product so new that most people have no experience with the intricacies of your project—and that's fun.
If you are single, your allure will be unusually strong now, and thanks to a link between the Sun and the new moon (September 17) in Virgo to Pluto and Saturn, both traveling in your true love sector, you might accidentally meet someone you'd like to get to know better.
You seem to be spending a lot of money lately, possibly because you are having a change in lifestyle, such as getting married or having a baby, studying in graduate school, buying a condo or house, investing in your business, moving cross-country, or making other major moves that will ultimately improve your life. The period you are going through now seems to be costly, but it will pay off later. Alternatively, you might be short of cash because someone who promised to send you money has not, and it's causing a lot of stress. In this case, you will have to keep reminding the person, and you might need a lawyer to get involved if you have a contract where the promise was made in writing. (You would likely have a written agreement—for Virgo, God is in the details.)
Here is something you need to know: If you have any important actions coming up, you must institute them in the first few days of September, if you haven't already done so in your other favorable time, August. The full moon of September 1, strong until September 5, is a dazzling one for you.
There is another reason you should act quickly and with a strong sense of purpose. Mars, the action planet, is about to go retrograde from September 9 to November 13. Mars is the planet that helps give you the motivation to compete and win. Mars allows you to tackle big goals and find the stamina to keep going when others simply can't keep up. With Mars missing in action, you may feel overwhelmed or not completely enthusiastic about an assignment you are preparing to present to the market. Your lack of engagement or lack of innovative ideas will be evident to others, even if they are not completely evident to you. A healthy Mars has a caffeinated effect—when Mars is moving direct, you feel raring to go and can't wait to work passionately on your project. Indeed, when Mars is retrograde, you will miss his power and light.
Sometimes it works out a little differently—you want to win, and you are committed to the project, but getting the team to shape up and give it the energy you need could be hard. Or even more likely, the team may waste time by using the wrong approach, and that will necessitate a lot of backtracking and re-dos.
If you cannot launch your product or service in early September, see if you can shelve it for now until the second half of November or in December. It is never wise to start anything while Mars is retrograde because Mars is the energy planet that lifts the rocket to the moon. Mars only retrogrades every two years, making him healthy most of the time, so we often take his assistance for granted. When he is not there, we wonder, why is everything so hard? By everything, we mean competing well in the marketplace.
Consider this: When Mars is moving at normal speed, he takes two days to travel one degree. When he is getting ready to retrograde, he takes 12 days to travel one degree––and Mars is the energy planet. Later, in the middle of the retrograde, Mars does speed up a little, taking four days to go one degree, but that is half Mars' usual rate of speed. You see why you (and the rest of us) will feel like we are walking through glue during Mars retrograde.
You will find the environment around you slowing down. You will need to backtrack and deal with VIPs who can't seem to make a decision, leaving you in limbo. In your personal life, it is not considered a good time astrologically to start a new romantic relationship. (Mars rules sex, and that part of your relationship is likely to grow lackluster.)
To add to the frozen state that Mars retrograde will generate from September 9 to November 13, Mars' little brother Mercury will copy Mars and go retrograde, October 13 to November 3.
Mercury is your ruler, so you will feel Mercury retrograde more than most. If you need a new computer, smartphone, headphones, air conditioner, refrigerator, or dishwasher, buy it now, before these planets go into weak retrograde. Admittedly, Mercury retrograde is a more terrible time to buy electronics than Mars retrograde, but I would like you to avoid both. Mars in Aries is all about entrepreneurial pioneering into new and innovative territory. Act now for best results.
Why would things reach a standstill in October through early December? I feel we will be dealing with a second wave of the coronavirus. Where will that be? That depends on you. If you keep your guard up, you will not likely be affected, but those who are bored with staying home alone, wearing a mask, or washing hands and doing social distancing could make themselves vulnerable. The virus is on a mission to infect as many people as possible—there seems to be some kind of intelligence programmed into it—so the virus finds it easier to do his horrible job when we let down our guard.
Here is why I anticipate a second wave. Jupiter and Pluto have been working together most of 2020 to accomplish the spread of this virus far and wide. Pluto and Jupiter usually create financial bounty when together—this time it came in the form of unprecedented government stimulus programs. Bill Gates, Warren Buffet, and Steve Jobs were born during these rare once-in-13-year conjunctions of Jupiter and Pluto.
Every planet has a variety of areas they rule, and every astrologer knows Jupiter is the planet of expansion. Fewer know Pluto not only rules behemoth multi-national companies and governments, but also viruses. This year, Jupiter and Pluto are working to spread the coronavirus. If you look back to 1918 and the Spanish Flu (which actually started in Kansas), Jupiter and Pluto were traveling tightly together, just like now, a once-in-13-year trend.
These two planets first met in conjunction this year on April 4, 2020, and you likely recall how bad things were in Italy, New York City, and New Jersey at that very time. I will never forget our governor turning our huge convention hall, called Javits Center, into a 1,000-bed hospital with the help of the Army Corps of Engineers and seeing workers building a hospital tent in Central Park just off Fifth Avenue in New York.
Jupiter and Pluto went retrograde and met again on June 29. I thought Jupiter and Pluto would be weaker, but no, what happened through July right after that conjunction was deadly outbreaks in all the southern states of the United States, from Florida through Texas, Arizona, and into California. The government ordered businesses and schools to reopen, but individual states, horrified by the mounting numbers of hospitalizations and deaths, had to be reversed. India and Brazil had terrible outbreaks, as well.
We feel an important conjunction of two slow-moving planets like Jupiter and Pluto about a month ahead. Jupiter and Pluto will meet one more time on November 12, making October through early December a time of great vulnerability for an outbreak.
The good news is that Jupiter and Pluto will begin to go their separate ways by year's end, not to conjoin again for 13 years. I need a separation of these two planets to be at least eight degrees, so by Christmas, we will have that, and by January 12, Jupiter and Pluto will have achieved an even wider separation. I think we will have a treatment that works by then.
I can't say we will have a complete cure, but it would be great if that were possible. At this point, any kind of proven method would be welcome and help us all get back to almost normal. I feel the slowdown that will come from October through early December from Mars retrograde will interlock with the coming conjunction of Jupiter and Pluto. By the way, according to the History.com website, the Spanish Flu is still with us today, and we know it as the seasonal flu. We do have a vaccine that greatly reduces its severity, and we pray for the same for the coronavirus. I think the chances are very good we will.
Now, let's turn to really good news about the stellar new moon in Virgo, which will set the tone for at least six months, if not a full year. The new moon will arrive on September 17 in Virgo, 25 degrees. This is a lovely new moon—and you only get one a year in your sign—so this is such good news. The new moon and Sun will reach out to Pluto and Saturn to give you the gift of stability and security, as well as possibilities for love, romance, pregnancy, the care for children, and/or a big boost to your creative efforts.
Okay, I will admit, transiting Mercury in Libra will be at odds with Pluto, and Saturn and Jupiter will be in Capricorn, so there will be some sort of disagreement, and you have to be part of the solution. What excites me, though, is that if you put in the effort, you can make impressive gains. Pluto will help you find ways to make more money, for Pluto's ties to money markets are always strong. Your best route to making more money is by looking to your passions and working in a field to which you feel a strong connection. If you are artistic or work in a creative realm, Pluto will help you in a powerful way there, too. You have an important eclipse coming at the end of November, which might bring you a new job or promotion—it would be a job with more influence and responsibility, along with an impressive title.
Neptune will be opposite the new moon and Sun on September 17, so you will need to do your homework when it comes to aligning with a partner—know the person well and make no assumptions. On the plus side, this team-up may allow you to express your imaginative side quite well.
—————————————–
Please Note: On October 1, 2020, there is a full moon in Aries 9º, not Aquarius 9º. We apologize for this error in our 2020 calendar.
——————————————
SUMMARY
As September begins under the light of a gorgeous full moon in Pisces, you will only have eyes for your partner. This full moon is one of the sweetest of the year, filled with goodies to help you enjoy your time with your mate. If you plan to be on holiday, you could not have chosen a better time to go on a little road trip into the country to capture some fresh air in a private location.
With a full moon in Pisces, choose a setting near water, such as by the sea, or by a lake or river. Additionally, there is some indication you might decide to visit a setting that will require you to show a passport for entry. If authorities say it's safe to travel, then by all means go, but make sure you aren't going to a hotspot.
If you are single, September 9 will be your day for a possible meeting, for Cupid's little angels will be circling above with their bows and arrows poised. Good-fortune Jupiter in Capricorn, based in your true love sector (fifth house) will reach out to the Sun in Virgo in your first house of personality. This is an exceedingly rare and beautiful beam from Jupiter (because of the sign he is in), and the energy of this aspect can be directed to finding love, enhancing and intensifying the love you're already found, or for developing your creativity and imagination. If you hope for a baby, use this day, a Wednesday, to see a fertility doctor or to schedule a consultation or procedure, if the timing works for you. If you already have a child, do something special for that child—on a day this glowing, your decision is apt to work out really well.
News regarding an international relationship or project—or one concerning the media (with you as producer, editor, or writer, or as the subject of a story in the press)—will make you happy in September's first week. Or you may do well regarding a legal matter or one involving your efforts to go back to college to get a degree. Any one of these areas should bring good news. You can thank Uranus, planet of all things unexpected, in perfect angle to the Sun and full moon in Pisces, operative from September 1 to September 5.
At this time, Jupiter will be in an ideal attitude in your career, and you may work one-on-one with another person who would bring a level of expertise to help you. That person may be a new accountant, lawyer, publicist, agent, wedding planner, or other person who would work directly with you in a one-on-one function. Your timing will be ideal as long as you take action within the first five days of September.
Concerns about high expenses and money persist, and the problem may have to do with someone who has not paid you, despite promises to do so. Alternatively, your child may need special lessons or additional care now that schooling is changing and more challenging for parents. The funds you need to move forward could be lacking. Not knowing when or if the money will arrive is keeping you in limbo. It is also possible a divorce agreement or inheritance is languishing in court, with no resolution in sight. It might also be that you are not getting timely child support payments from your ex or that commission payments are not being wired when due.
Perhaps you are in the process of a large lifestyle change. You may have decided to go back to college to get an advanced degree, and that can be expensive. Or you may be getting married, buying a house or renovating one, or having a baby. You might be setting up your own business or investing in your existing business. Any lifestyle change can be costly, but later you will be so glad you did what you did.
This financial drain is likely to continue throughout the coming months but will end in early January. To bridge expenses, you may need another source of income as a contingency plan. Little or none of this is your fault—Virgo is generally excellent with money management, but these days you seem to be at the mercy of someone else's bad behavior. If all fails, you may need a lawyer.
Now, let's go back to other forces this month. The tide will move to your favor by mid-month, at the new moon in Virgo on September 17 and the two weeks that follow. Despite the financial concerns going on in the background, you still will find ways to enjoy life, especially through creative efforts and by being with children. While the start of the month will put your focus on your partners, the new moon will ask you to consider your own needs and your deepest desires. You tend to help many people in your life, but this moment is for you, so voice what you feel would make you happy. You may have an epiphany about what that would be, so share your thoughts. The universe will be listening, dear Virgo.
If you are single, your allure will be unusually strong now, and thanks to a link between the Sun and the new moon in Virgo to Pluto and Saturn, both traveling in your true love sector, you might accidentally meet someone you'd like to get to know better. This person may be several years older than you and work in finance, insurance, stocks, or with valuable historical objects or papers, perhaps in regard to auctions, museums, or estates.
By month's end, you will need to pay someone a large sum, technically on the full moon in Aries due October 1, but you may send the money a little sooner, during the very last days of September. It will be clear that you have to pay the bill, for Pluto and Saturn will be in hard angle to Mars and demand it. You will either send the check or negotiate a payment plan. Family, possibly a sibling, might be willing to give or loan you the money you need as there is some indication this could happen. No worries, though, for by early January 2021 you will be free of all concerns regarding tight cash flow. You will greet 2021 with a strong and optimistic spirit, and your financial struggles will be but a distant memory.