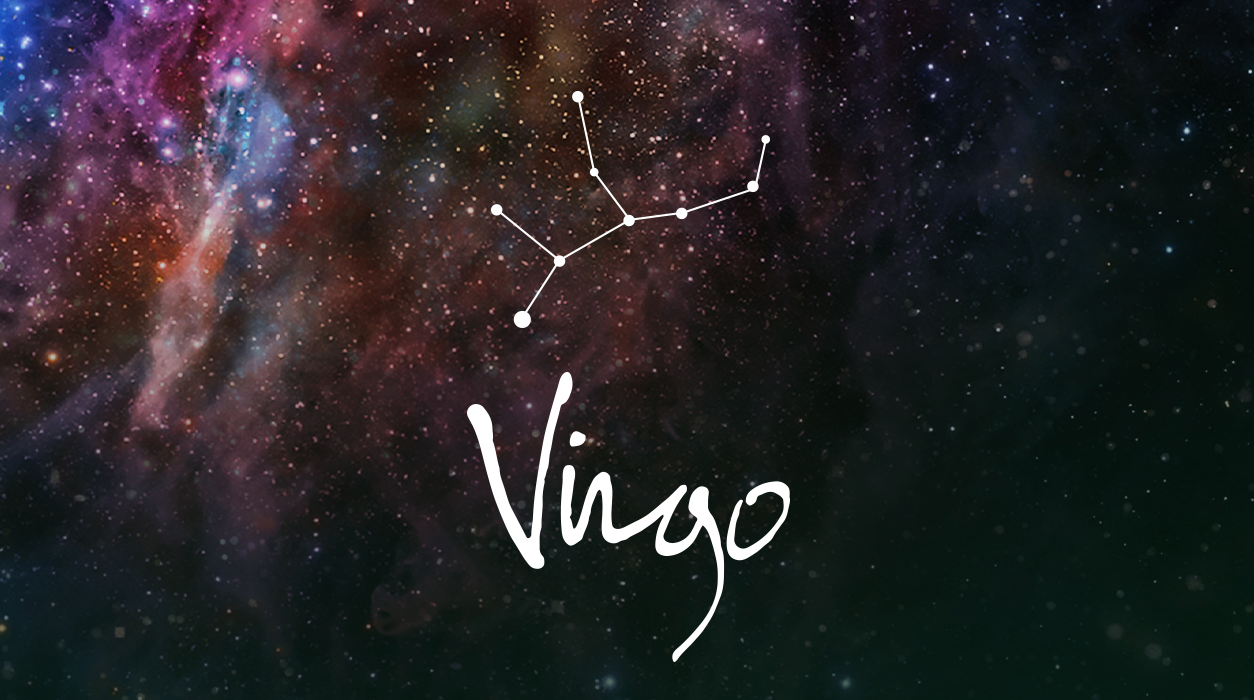 Your Horoscope by Susan Miller
September will be a glorious month for you because for the first time this year, you will have considerable control over the direction of events. New opportunities will be delicious, and this comes partly as a result of Mars' move to Virgo starting September 5 to October 22. Having Mars in your sign is always a big plus in any competitive situation, for Mars will give you courage, energy, and drive. It's hard to imagine anyone saying no to you on any front. You've not had Mars in your sign for two long years, so this is a rare and special period for you. Use your time well by presenting your ideas and showing initiative on projects that you dearly want approved and need funded. Be brave and saunter forth – Mars will make you confident and your poise will get you far.
Socially, Mars will also help you shine, making you more magnetic and attractive. As a Virgo, you tend to be shy and reserved, so if you ever felt a little invisible socially, you won't feel that way now. If you are single, you will turn heads, and if attached, you will get more attention from your partner. Every Virgo will benefit from this happy trend. I will address days for romance later, but suffice to say, you have a lot going for you.
It will be a relief to know that Mercury, your ruler, is about to turn direct on September 5. Mercury has been retrograde since August 12, but you started to feel Mercury's slowdown even sooner, the moment August began. Mercury in weak position put you in limbo for weeks. You needed answers and approvals, but none were forthcoming – everyone was either absent or indecisive. Mercury will go direct September 5, and from then on, plans and relationships that had stubbornly stalled will suddenly jump to life.
September 5 is important for another reason, for it is the date of the full moon in your opposite sign of Pisces, 14 degrees. It will bring a close, serious relationship to culmination. It will be time to decide on your relationship's future, ready or not. Full moons bring closure. Neptune will be close to the full moon, so if a misunderstanding has marred feelings between you and your partner in recent months, you can get to the root of the matter and pave the way for greater closeness. Full moons always bring information to the surface rapidly, like a geyser, even if those feelings have been hidden for a long time. This time, if anything seemed off or puzzling, the full moon will help you see the full picture.
Pluto will be in heavenly alignment to the full moon from your fifth house of true love, so developments should please you. If you are ready to meet someone new, or if you have been dating, to get engaged, you might do so now, just in time for your birthday. If you are married, you can grow closer. You have been wrapped up in work, but now Pluto will pull you away to spend more time with your one-and-only.
Saturn will be in hard angle to that September 5 full moon, however, from your fourth house of home, so I am wondering if changes will soon take place in regard to your living arrangements. Something is making you feel the situation is difficult or burdensome, and it seems to revolve around property you own or lease, or other property you are in charge of managing. If you want to live with your sweetheart before you decide whether to get married, Saturn's presence at the full moon may make it hard for you to find suitable housing. Everything you find will be too small, dark, and expensive. Keep looking, dear Virgo – if you allow time, you can find the right space.
If you want to buy a house or condo, the prices of houses you are looking at may be too high for their value. If that turns out to be the case, you might have to adjust your budget upward or think about buying in a different neighborhood. Or, if selling, you may not get the price you had hoped. If you can table this decision until January, Saturn – the troublemaker here – will have just left your home sector in late December, a place Saturn has occupied since December 2014. Once Saturn makes his exit, your housing situation will open up and bring you greater opportunity.
Saturn may exert his voice in a different way, not focusing on your physical space but rather on a family member. Your parents and close kin come under the same house of home. In this case, you may be thinking about how to best help your mother or father if they are aged or in need of medical attention. If that is how this works out, it may take a bit of time for you to sort out options, and you may need to confer with other family members. (Saturn slows progress on anything he touches.)