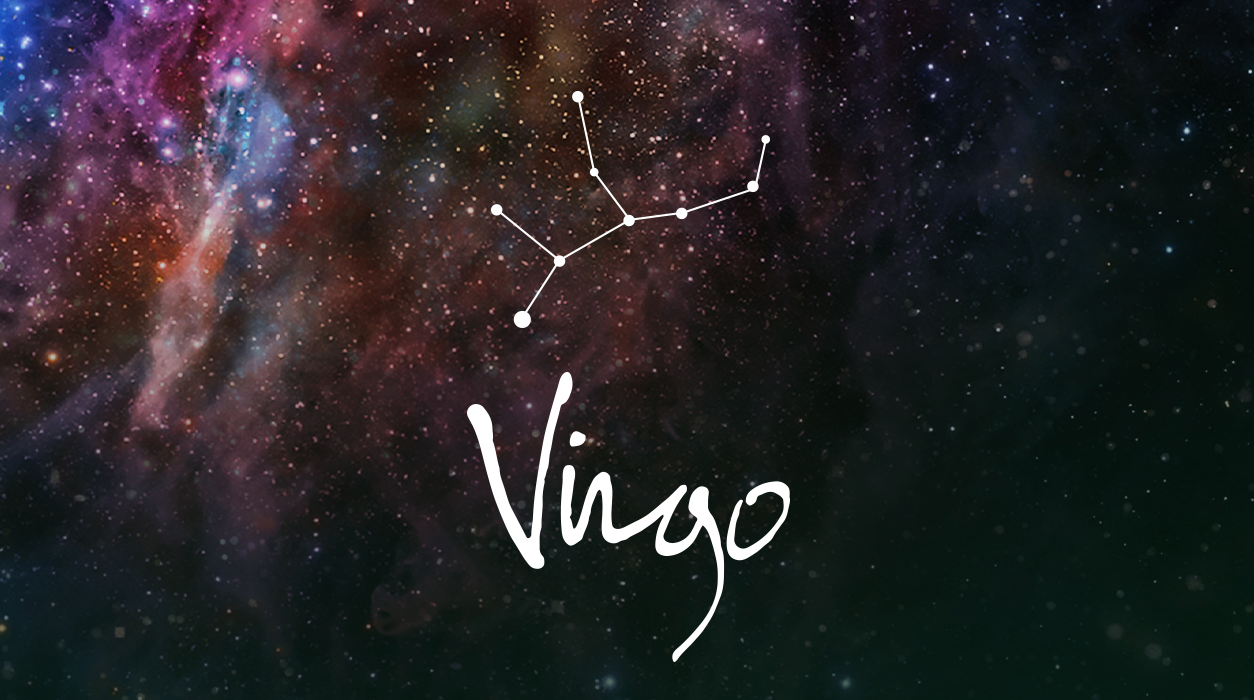 Your Horoscope by Susan Miller
As a Virgo, you generally don't like to spend a lot of time doing financial planning, for your world is one of intellectual ideas, and you excel in the communication arts, editing, writing, speaking, research, and teaching. Some Virgos become excellent translators, and others become actors since remembering your lines is not a problem—many Virgos have a photographic memory.
Forbes Magazine says that Virgo and Pisces are the signs most likely to become millionaires or billionaires, and I say this is because you don't chase money. You keep your eyes on the product and performance, and you have a perfectionist instinct that drives you to make your work polished. Money finds you—you don't have to chase it.
Still, even if the thought of spending time with your accountant or alone with your calculator doesn't exactly thrill you, everyone has to think about finances sometimes, and this month, you will have the motivation to start.
The new moon last month on September 28 in Libra, at five degrees, opened opportunities to earn more money and cut recurring expenses that you no longer use. You will now look more closely at your financial statements—and that's a good idea. That new moon is still strong as you enter October, and you can find ways to increase your cash flow. If you feel you are due for a raise, there is no harm in asking for one now as you enter October—do so in the first week
A Libra new or full moon puts Venus, Libra's ruler, front and center, and happily, at the time of that September 28 new moon, Venus was in direct contact with Jupiter, the giver of gifts and luck. This suggests your efforts to have your finances in good shape will pay off. Matters involving property—the buying or selling of a house or items you have in the house (such as furniture in a yard sale)—will be an especially lucrative area for you to investigate in early October.
The full moon on October 13 will mark the time you finish up financial talks, make decisions, and send out checks. Again, thanks to an outstandingly harmonious beam coming from Jupiter, you will most likely benefit from home, family, or property matters, and possibly, even inheritance. Your family loves and supports you 100% and will be willing to give or lend you money if you need it to advance a goal dear to your heart. You may need your family's help this month, and I will show you why.
By January 2020, you will wonder why you ever doubted whether your love life would improve. An entire fleet of Cupid's little cherubs, complete with tiny bows and arrows, have already been dispatched and are heading your way through deep space. Dear Virgo, have faith. The universe has not forgotten you.
Pluto will not be friendly to the Sun or new moon, nor will Saturn (traveling alongside Pluto), so both will press on you. This suggests you may have expenses related to one of your children or a pregnancy, which a family member would support, or your lover may ask you for money, something your family would not support at all. Alternatively, it is possible a creative project you initiated and are still involved in will run over budget, and you will need cash to cover the overages.
At the October 13 full moon, Venus will receive an opposition from Uranus, the planet of sudden events, suggesting a student loan or other expense might come up now with a demand for payment. For some reason, it looks like you won't expect this financial confluence of events, but it will be hard to negotiate an extension. It looks as though you will need contingency funds to cover some of life's unexpected expenses.
As you see, this picture is complex with indications of help from family (or the sale of property) on one side and tension about making payments on the other. Selling items you no longer need on eBay is not a bad idea if you have the time to do it. If not, ask a college student to help you and give that person a commission of goods sold.
The new moon on October 27 will be a touchy one too, falling in Scorpio, at four degrees. Unpredictable Uranus will become active again, but more dramatically by opposing the Sun and new moon directly within exact degree and likely provoking completely unexpected news. This makes the October 27 new moon one of the most difficult of the year. Fortunately, this new moon does not fall in your financial house, but rather a communication house, an area where you are talented. Also, Scorpio is a water sign that blends well with your earth-sign element, indicating you might think of a creative answer for what comes up now.
In the days following the new moon, I hope you do not have to travel as disruptions will be likely. If you must drive to another city, have your car tuned up before you head out of town. This is also not at all the right time to sign a contract because you could find it difficult to find accord during the negotiations. If you do find agreement on the surface, the term of that agreement might have missing elements or terms in the contract that may bring problems later.
Alternatively, watch the words you choose when speaking to your sibling, cousin, or a friend. You might inadvertently cause a meltdown if you say something the wrong way. Conversely, the other person could be too critical of you and hurt your feelings. The moon rules your solar eleventh house of friendship, but at this new moon, she will be under siege in your third house of siblings and cousins, so your sister, brother, cousin, or friend might rattle you in some way.
Sign any legal documents given to you early in the month, for you need to avoid this new moon on October 27. There is another reason to avoid signing at month's end. Your ruler Mercury will go retrograde on October 31 until November 20, and you will likely feel the slowdown effects of Mercury in retrograde. If you want to buy a new electronic item, whether a new Apple smartphone or laptop, or a car, kitchen appliance, or a new TV, shop as early in the month as possible. Delay shopping for these things until early December if you cannot buy them in early to mid-October.
I realize a lot has been written about the negative effects of Mercury retrograde, but there are good events that happen, too. You will have a chance to go back to projects you had put aside and to give them a second look. November might be the right time to reintroduce them, secure funding, and go forward. It's also a good time to see friends and family you've not seen in a long time, as well as clients who have always supported you and believe in you to show them your appreciation.
If you would like to learn more about Mercury retrograde, I wrote an essay that many readers have read, and you might like it. The essay is called, "Everything You Need to Know about Mercury Retrograde," and here is the link: http://bit.ly/2ny6INl.
In love, if you're in a relationship you are serious about, Mars will urge you to say something to move the relationship forward more quickly. At the same time, Saturn is saying, not so fast—think! Be cautious, as it can be frustrating to have such opposite feelings. Saturn's advice will win because Saturn is the slower moving planet, and since both planets are in a harsh square angle to each other, you won't have much choice but to let the relationship take its natural course.
This is especially true because Mercury will be retrograde, a time when your judgment could be off, and to compensate, you might be tempted to be overly analytical, which only works against encouraging feelings of love to grow and for both parties to feel confident about the future. As you can see, that would be the wrong approach.
When you hear Mercury is about to retrograde, it is a signal that overall conditions are changing, and you won't see the truth of that until later. If you base your decisions on tried-and-true qualifiers, they will no longer work. Life is dynamic, and previous formulas don't always fit new situations. Dear Virgo, sit tight.
 You won't have to wait long to see love come on full force—you will see an upturn in events in early December. By the eclipse, on December 25, you could be so happy about your love life, you may think you received a miracle. Also, Pluto will turn direct this month, on October 2-3, having been retrograde since April 24—Pluto will bring wonderful changes now to your love life. If you hope for a baby, Pluto's position in your fifth house will also help with conception.
Note: If you become pregnant or give birth during Mercury Retrograde, don't worry one bit. Babies born with this aspect tend to be more philosophical and reflective. Mercury retrograde affects business activities, not the birth of babies.
By January 2020, you will wonder why you ever doubted whether your love life would improve. An entire fleet of Cupid's little cherubs, complete with tiny bows and arrows, have already been dispatched and are heading your way through deep space. Dear Virgo, have faith. The universe has not forgotten you. You will find and enjoy love, and it's all about to happen very soon.
SUMMARY
In October, as you near year's end, you might be motivated to do some savvy financial streamlining. In past years, October was not usually a month for good news to arrive involving your state of financial affairs, but that was due to the seven-year placement of Uranus. That planet of disruption and unanticipated challenges has moved to a new sign and won't be taunting you financially anymore. You will be motivated, however, to look over investments to make sure they are performing as well as you expected.
If you need to file an insurance claim or apply for financial aid for tuition or a bank loan to start a business or home improvement project, do so in the first days of October. Additionally, an incident at the end of last month may have triggered your need to closely inspect your monetary picture and likely gave you the zeal to cut waste, find attractive prices for items you need, and to seek ways to bring in more money. Mars' tour of your financial second house has forced up expenses and spending, but it is temporary and will calm down by next month, November 20.
At the full moon on October 13, you may see the financial breakthrough you had hoped to see. Money could come to you from family, from the bank as a loan, or if you are in the market for a house or condo, a mortgage. Home-related goals dazzle now and will certainly be worth investigating mid-month, from October 11 through October 18.
Everybody of every sign will have some difficulty dealing with the Sun and new moon on October 27. With Uranus sending his glare to the Sun and new moon across the skies, it would not be the best time to travel, although it appears you will be ready to do so. If you travel for business, it's not likely you will reach accord—the person you will see could be distracted by outside events going on in his or her own life. If you go for pleasure, your trip possibly won't go smoothly, and you may wonder why you chose this time of the year to go. This is a time to watch and wait, not act.
As a Virgo, your ruler is Mercury, so it will be vital for you to have matters wrapped and ready to be shipped early in the month. Mercury will go retrograde from October 31 until November 20, a time when very little progress will be made. You will need to be ready for clients to change direction—after you've done some of the work—so adopt a cheerful attitude, for Mercury retrograde periods are rife with this type of backtracking. You may become forgetful too, and lose treasured items, so if you don't absolutely need it, leave it at home. You, of all people, know how to outwit Mercury retrograde.
In love, be patient, for all kinds of good things are coming to you in December, and your love life will become the best you have ever seen. While you might feel frustrated this month that your romantic relationship seems to be lumbering along (if you have a romantic relationship), it will pick up speed in a matter of weeks, certainly by December. If you have no relationship, you will stand to find a sweetheart just right for you by the holidays.
If you hope for a baby, Pluto, based in your fifth house of pregnancy and children, has been retrograde since April 24 but will move forward on October 2-3 and give benefic support to these matters. All good things are coming—you will have plenty to be excited about soon.