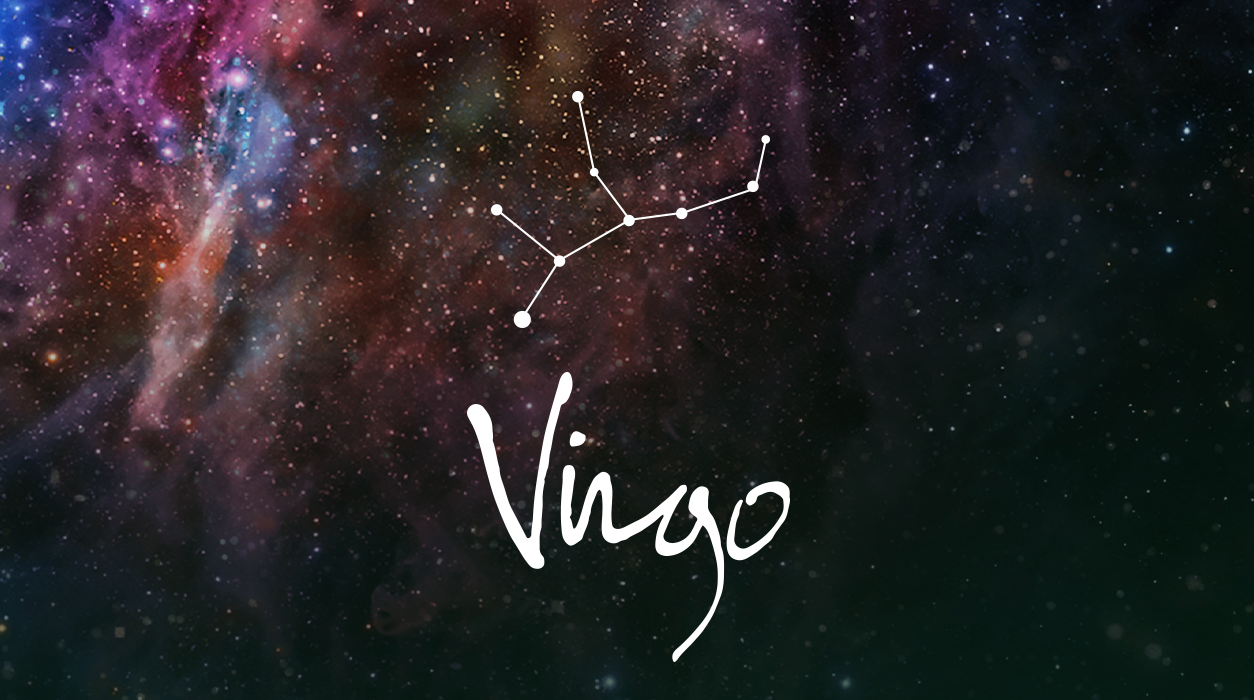 Your Horoscope by Susan Miller
This will be a surprisingly big, exciting month for your career. You may look doubtfully at what I just wrote and wonder, is that really possible for me? Yes, dear Virgo, not only is it possible but it's likely that you will see exceptional progress in your career. The universe runs like a train that's precisely on time, and I trust the math that forms its underpinnings. While you won't see much evidence of a career opportunity in the first half of May, you will in the second half, and when it comes it should be quite exciting.
Let's start at the top of the month. The first big date to watch will be May 7, when there will be a full moon in Scorpio. This is a positive full moon, and you will likely finish up a writing, editing, speaking, translation, research, or social media project. Jupiter will be within range to bring you applause and praise for work well done. As a Virgo, you excel in the communication arts, so perhaps you have devoted yourself to developing one of these skills for a living. With Mercury, your ruling planet, in perfect angle to Neptune, if you have partnered with someone on a project and the assignment has been creative, you will exceed beyond your expectations—and everyone else's too.
You were very busy at work throughout April, and as you are known to do, you concentrated with great focus on the details. You may have had to learn new software techniques or approve certain strategy or designs, and that will continue through the first half of May, until May 12.
If you are allowed to travel in your region of the world (due to a loosening of the rules regarding the pandemic), you might hop in your car for a day trip over the weekend of May 9-10 to see your mother, father, sister, brother, or grown daughter or son. As long as you stay six feet apart, you will have a good time and remain safe. That is Mother's Day weekend in the US, so you might want to at least see your mother, even if you can't kiss or hug her.
The second half of May will be the most exciting. Migrating planets will move into your prestigious tenth house of honors, awards, and achievement, and will form a glittering crown of stars at the top of your chart. Your work will be in the spotlight, and your past efforts will provide you with the golden key to unlock greater opportunities in the future. If you are currently in the work force, your reputation is due an impressive boost, either by getting enviable publicity or an offer for a new job or new title or, if self-employed, by attracting a piece of new business. If you are out of work, keep your sights high this month as you have an advantage over most every other sign.
You may be skeptical at me saying this, and you might think, Susan, we are in the middle of the worst pandemic in 100 years, people are out of work, how is it possible that I can do well in my career now? I say, in difficult times, VIPs look for those who show intelligence, wisdom, leadership, experience, and practical thinking. If you are too young to have a lot of work experience, you can still shine if you have fresh, realistic ideas to offer. In every hardship era, certain people rise to the top like cream, and you have what it takes to be one of those people.
I love that the new moon and the Sun on May 22 at two degrees Gemini will receive a golden trine (the most heavenly aspect possible) from Jupiter and Pluto in the very late degrees of Capricorn, making for what astrologers call an out-of-sign trine. That new moon will also bring help from Saturn, now in Aquarius, during May and June. Saturn will leave Aquarius on July 1, at which time Saturn will return to Capricorn. This is a long way of saying that the May 22 new moon will be a fantastic one for you and will help you more than you realize. All new moons open a trend that lasts for weeks—and at times, months—so it's not simply a day but the opening of a portal of opportunity.
The May 22 new moon will be a fantastic one for you and will help you more than you realize. All new moons open a trend that lasts for weeks—and at times, months—so it's not simply a day but the opening of a portal of opportunity. Four heavenly bodies will stack up in Gemini, the sign of twins, which is why I see two offers. As you can see, it seems you will have a chance to have your cake and eat it, too!
You will have to wait until after May 22 to find out what opportunities will surface, but be ready when they do. I feel you will get two offers, as four heavenly bodies will stack up in Gemini, the sign of twins, a double-bodied sign. That's why I see two offers, and you may take advantage of one or both. As you can see, it seems you will have a chance to have your cake and eat it, too!
We have a number of planets about to go retrograde, so let's start with Venus. Venus will go out of phase from May 12 to June 24. Venus, Mars, and Mercury orbit closest to earth, so those are the planets we notice the most when they go retrograde. Venus rules love, beauty, good looks, pampering experiences, and all that embellishes in life. Venus has sway over perfumes, champagne, wine, elegant desserts, imported chocolates, precious jewels, designer fashion, and all kinds of flowers and decorations, as well as spas, lavish parties, and weddings. When Venus goes retrograde, she sleeps, and we notice that the normal level of sparkling vibrations we come to rely on from Venus are missing.
It would not be the time to launch a new product that is directed mainly at women, such as a new fragrance, collection of designer gowns, or jewels. It is considered a very bad time to start a new relationship or to wed, for without a strong Venus at the start, the venture or relationship suffers.
If you are sad that you cannot get married now, don't be blue. The universe may be intervening to protect your union. Getting married with Venus retrograde is considered a bad idea for love, and the union would have a strong chance of cooling off in time. If you can get your deposits back, schedule your wedding for next year, as Venus will not retrograde in 2021. Don't reschedule for later in 2020, as we are likely to get a second wave of the virus then, and besides, Mars will be retrograde September 9 to November 13, which is not good for your sex life (there was no delicate way to transmit that truth, dear reader).
Wrap up deals and projects now, for next month, Mercury will go retrograde from June 17 to July 12. Mercury is your ruler, so that's never a good time to sign contracts—do so now. You will have to anticipate a number of delays, redos, and postponements. Eclipse season begins next month too, with a full moon lunar eclipse in Sagittarius on June 5, a new moon solar eclipse in Cancer on June 21, and a full moon in Capricorn on July 4-5. During eclipse time, lots of news comes up, so it's best to listen to the messages of the eclipses before making decisions. As you see, the coming periods will be a time to look and listen but not to act, not just yet.
Finally, let's talk about love. Once Mars enters Pisces, from May 12 to June 27, you will have more time and motivation to focus on your partner. If you live together, you might have more fun cooking up delicious dinners with new recipes and generally helping one another by offering to do errands. Of course, living in a small apartment together can have challenges of its own. If you find that little spats break out, just take them in stride. Do your best to accommodate your partner, and hopefully, your partner will do the same for you. These are trying times, and everyone is adjusting to a new normal, which will last for longer than most people assume. You have Jupiter, the giver of gifts and luck, in your fifth house of truelove, so I am banking on you, dear Virgo, for I feel your relationship will make it over the little lumps and bumps of everyday living to create a happy long-term future.
The emphasis on partnerships in general will extend to your work life, too. From May 12 to June 27, you will be working in a collaborative manner more often. You will enjoy the collaboration, too. Thanks to Mars in Pisces from May 12 to June 27, you seem to have a partner, agent, manager, publicist, lawyer, accountant, or other person who is genuinely eager to see you succeed. When two people are committed to the success of the relationship there is no end to the victories that can be achieved.
If you are single, you will also be helped by Jupiter, so take a look at dating apps and sites with the sole purpose of striking up a friendship around mutual interests. Let nature take its course, but do not meet—the idea is to keep the relationship old-fashioned and have a meeting of the minds first. (As a Virgo, you will love that approach). I have heard of several friends who have met in the time of a pandemic, so allow for that possibility.
—————————————–
Please Note: On October 1, 2020, there is a full moon in Aries 9º, not Aquarius 9º. We apologize for this error in our 2020 calendar.
——————————————
SUMMARY
This will be an enormously important month for your career. Things won't heat up until later in the month, after the new moon in Gemini on May 22, so you will have time to polish your résumé or CV and find the right outfit (or top) to wear at your Zoom job or press interviews. After May 22, you will have four brilliant planets in Gemini at the pinnacle of your chart, each filling your tenth house of honors, awards, and achievement with shimmering light—the Sun, the new moon, Venus, and your ruler Mercury. The fact that Mercury is included is significant, as it shows how eager you will be to take advantage of career opportunities that come up.
You will need to take full advantage of the powerful career energy at your disposal after the new moon arrives on May 22 and in the weeks that follow. The strongest energy will arrive in the ten days after the new moon. You only get one new moon a year in this prestigious career part of your chart, so you will need to take this moment seriously and be ready to rock and roll by the time it arrives.
This is not to say you won't have competition—you will—for the position you are aiming toward is an impressive one that others will desire. The energetic response of other candidates is reflected in the position of Mars, in challenging angle to the new moon and Sun. No matter, you are organized and a razor-sharp communicator, fully able to win others over. In fact, the new moon on May 22, along with the Sun and planets, will be in the communicative sign of Gemini, a "double-bodied sign" of the twins, indicating you may generate not one but two offers.
If you have strong skills in writing, speaking, editing, translating, marketing, publicity, sales, computer software, or app development, you will stand head and shoulders above other candidates. Prove your talent for communication arts by highlighting several persuasive case studies for projects you were critically involved in and show how you helped the team to victory.
There are other elements that will put you ahead of the class in this process—namely your playful creativity, running at epic levels thanks to Jupiter's position throughout 2020—which are being noticed and admired by higher-ups. Set aside time to brainstorm ideas related to a current assignment over May 14-18, as that will be a particularly fruitful period for concentrating on creative concepts.
Before this important career trend starts, you might be able to take a quick day trip to the countryside for a change of scenery. That would most likely happen near or on May 7, the full moon in Scorpio. That's a Thursday, but the full moon will carry you through the weekend of May 9-10. You'll be in the mood to be near water and in a highly private location where you won't run into friends or neighbors. You will, however, want to see family, and possibly your mother, as Mother's Day is May 10 in the US. You may not be able to get close, but you can drop by her door with presents and talk from a distance, telling her how much you love her.
In matters of love, if your significant other feels neglected (and has perhaps started to sound cranky on occasion), it may be that they want more attention from you and don't know how to ask for it. Knowing this, make an effort to pay attention to your steady sweetheart or spouse. Talk about a darling little trip you can take together after the pandemic is over, even if it takes a year or more to happen. For example, you could talk about going to a sunny fishing village that also has a pure white sandy beach, and look forward to spending quality time together. Imagine a place where you can hear a captain's bell in the distance and the sound of a seagull's cry overhead while you enjoy lobster rolls in the salty air. Imagine sitting in an outdoor café, at a table under a shady striped umbrella, while you look out at turquoise waters and the occasional sailboat passing in the distance. The way to get through this quarantine is to daydream about better days, and to promise each other to eventually make one of those dreams come true.