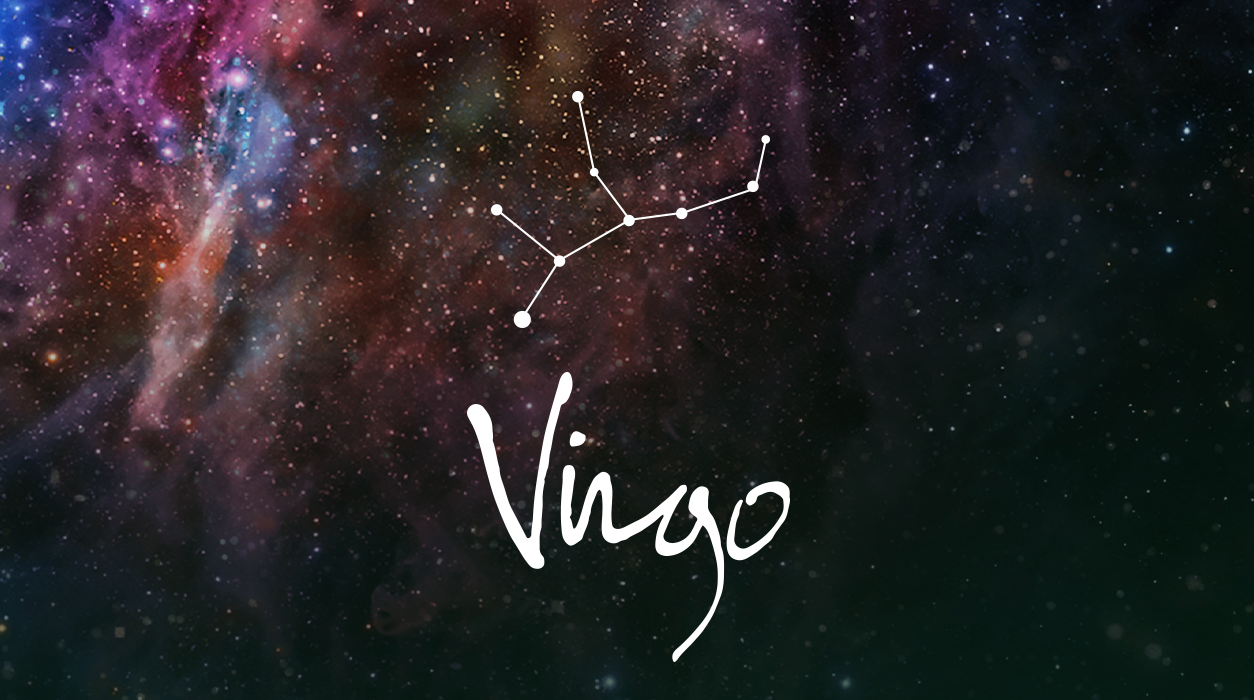 Your Horoscope by Susan Miller
As you enter July, you may still be dealing with changes that occurred in your home life last month. The full moon lunar eclipse appeared in Sagittarius on June 5. You might have moved, painted a room, or completed repairs. Many Virgos have been using the time in quarantine to thoroughly clean out their closets. You might be inspired by Marie Kondo, the charming Japanese author and Netflix TV host who has made a name for herself with her talent for home organization and shows her followers how to create a more joyful life through minimizing possessions.
Any of these options are possible, and you may still be thinking about making changes to your home, buying or selling property, altering the number of people who share your space, or refreshing your décor. Alternatively, you might be concerned about your parents and are working on ways to help one of them. Keep in mind that Mercury, your ruler, is still retrograde (a holdover from June 17) and will go direct on July 12. Make sure you don't close on a house, buy expensive property, or sign important papers while Mercury is out of phase.
Luckily, as a Virgo, you have a plethora of planets supporting you now. You are an earth sign, and Pluto, Saturn, and Jupiter are each in fellow earth-sign Capricorn. Uranus is in Taurus, another other earth sign, and all of these powerhouse planets are supporting your Sun. That's impressive! By the end of August, the Sun and Mercury be in Virgo and will join the chorus of earth-sign planets. On September 17, the new moon in Virgo will chime in to support you, too. (By September 17, Mercury will have moved into an air sign, but the rest of the planets will stay put).
The new moon solar eclipse on June 21 may have had you thinking about a close friend. She or he was possibly going through a big life change, and you would have wanted to catch up. If your friend is moving, the news may have felt bittersweet, as it could mean you won't see each other much in the future. Eclipses bring all sorts of changes, and last month I outlined a great many possible circumstances you may have encountered with a friend. You can always access last month's forecast on my app and online at AstrologyZone.com (see the blue box at the bottom of every page of my monthly forecast, which says: "view previous month." On the app, all you need to do is swipe left. All versions of the app, including the free one, feature my monthly forecasts.
This month, on July 4-5, you have a full moon lunar eclipse in Capricorn at 14 degrees, which will mark the last one in the Capricorn-Cancer series. This is a full moon lunar eclipse—a culmination—in your personal love life sector. If you're dating, it will be time to decide if you want to stay with your sweetheart. You may want to commit and choose a date to wed in 2021 (2020 is a lost year—you will have better aspects next year). If you're not dating, you might meet someone new and exciting, and it could start by working together or in some other casual way that's not necessarily romantic. With your star power, things could quickly turn into something much more. Because the pandemic is still very much part of our world, you will be forced to go slowly, and that will help you form a solid foundation for your relationship.
Some of the greatest pleasures you'll experience this month will come from seeing your rising status and reputation at work, so throw yourself into projects. You will be the apple of VIPs' eyes, and they will continue to praise you. Stay focused.
If your partner has resisted the idea of marriage, you could feel in limbo. Relationships, like everything else in life, are meant to grow, and that can only work if both people are on the same page. If you also don't want to get married, that might work. On the other hand, if you want children, you may be more anxious to get married. Sometimes, one member of the relationship will reluctantly give in to the other on the matter of children, but that's not ideal—be sure your partner is truly ready either to have children or never have them. If I had a dollar for every person who came to me in tears about the topic of having children, I'd be a millionaire. Women often change their minds about wanting children as they get closer to their 40s. Sometimes, it's hard to imagine how you will feel in the future, but this is one area you will need to accurately predict.
Speaking of children, this eclipse could bring a long-awaited pregnancy or birth. Alternatively, one of your children may bring you big positive news. Uranus, the planet of unexpected developments, will send a sparkling vibration to the full moon as well as the Sun. Whatever comes up will happen out of the blue, but it should thrill you. However, Mars will be in hard angle to the full moon lunar eclipse of July 4-5, so for some reason you will be focused on money, and it seems this will worry you. If you're having a baby, you may be concerned with the cost involved. I think this financial concern may be temporary, as Mars will also be in sync with Venus in your career house, and Venus' position suggests you will have solid support from higher-ups. Venus is also associated with money and profit, something budding astrologers aren't always aware of. In this case, I feel money won't always be an impediment for you.
If you're artistic, this July 4-5 eclipse will bring a creative project to fruition. You are wowing management, clients, and colleagues with your awesome ideas and stylish expression these days. Uranus, the planet of genius, will, as said, beam his gifts to both the Sun in Cancer and the full moon in Capricorn, so you should be excited by the reception your ideas receive. When it comes to your creative output, this could be a landmark moment, dear Virgo.
Let's look a little closer at your finances. Mars just entered Aries on June 27 and will linger there for six months—much longer than his usual stay of six weeks. Mars is currently in your eighth house of other people's money, which rules financial matters such as commissions, licensing fees, royalties, cash advances, taxes and tax refunds, credit cards, bank loans, government stimulus programs, university student aid and student loans, venture capital, insurance payments, court settlements, and division of property in a divorce. This is the area you will be thinking about in the coming six months, and one of these options will apply to you. Mars is in entrepreneurial Aries, so you may be spending on your current business or one you're planning to start.
Mars can sometimes cause arguments, but only if he challenges one of the planets in your natal chart. However, this is something I can't see. I have never had that experience with Mars in the eighth house, though I have seen this to be a common experience. For example, if a friend or company refuses to pay what they owe you (money you clearly earned, which they are not disputing), you may understandably become upset. If you are in the process of a divorce, you might encounter more resistance than you anticipated regarding the division of property or assets. It might be that you want your grandmother's china, and so does your soon-to-be ex. Mars can inflame emotions, so you might have flare-ups with your spouse, current sweetheart, or roommate, too. You're less likely to get into a row about money later in the month, as Mars and Venus will be in sync—always a good sign of cooperation between friends and lovers.
Now, let's look at the new moon on July 20 in Cancer at 28 degrees. This is the second new moon in Cancer you will have had in two months. Last month, we had a powerful new moon solar eclipse in Cancer at zero degrees, so you might have made a new friend or became involved in a community, humanitarian, charity, or political group. That eclipse would have favored those born near August 23-27. This new moon in Cancer (not an eclipse) will affect Virgos born September 18-22.
The July 20 new moon is potentially troublesome. Saturn will oppose it directly and, like a wet blanket, will remind you of all your responsibilities. This is supposed to be a social new moon, so you might make the acquaintance of a mentor who will help guide you in your career. Saturn rules wise, experienced older people, and if that person does show up, he or she might challenge you a little to help clarify your thinking.
Pluto will also oppose this new moon, and Pluto can be pushy and domineering. Pluto may come in the form of a friend who wants to control everything in their life, including you. You may be wondering why (or whether) the two of you are friends. Is there a reason you include this person in your circle? Your saving grace will be Jupiter, giver of gifts and luck, who will partner with this new moon, suggesting a happy, generous friend who will keep your spirits up is also nearby. In addition, your spouse or long-term partner (if you have one) will be very supportive should you encounter a distressing situation with a friend and may give you an objective perspective.
—————————————–
Please Note: On October 1, 2020, there is a full moon in Aries 9º, not Aquarius 9º. We apologize for this error in our 2020 calendar.
——————————————
SUMMARY
Is it possible to find love in a pandemic? For Virgos, the answer is a resounding yes. You have all the star power you need to attract someone new, and before long, Jupiter will work his magic in your horoscope to set off sparks of love. You might meet someone through a friend's introduction or be working on a project together. However you meet, it will start as a purely professional or friendly relationship and quickly develop into something more.
Last month, eclipse season began with two eclipses. The eclipse on June 5 in Sagittarius highlighted one or an array of home and family considerations. The June 21 eclipse likely brought changes to a long-term friendship and may have also introduced a new friend or two into your life. It's not common to see three eclipses in a row, each two weeks apart, but that's what we have now.
This month's full moon lunar eclipse will fall on July 4-5 in compatible earth-sign Capricorn and will draw your focus to a romantic relationship. If you've been dating, you'll need to decide whether to take the relationship to the next level. If you don't feel ready to decide, the universe will create conditions that will force you to do so. Eclipses require both parties to move forward and adjust to new circumstances. The universe is built on growth and progress, and if your relationship is stagnating, this eclipse will press you to make a choice. Keeping to the status quo will not be an option. Often, something happening in the world in which you had no knowledge of or involvement in comes knocking at your door and works to change your life in a significant way. Virgos born September 2-9 will feel this eclipse the most. (If your birthday falls in August, you will have felt the June 21 eclipse more than this one).
If you're married or in a long-term relationship, you may decide to have a baby or prepare enriching activities for your child or children. This part of your chart also governs your creative expression, so you might finish a major project and finally allow the world to see what you've been working on behind closed doors. News and events that come up at eclipse time will bear weight and hint at a path that is opening in the direction of your future.
Mars has moved into your eighth house of other people's money for an extended stay, a place he took up last month on June 27, to remain until January 6, 2021. You'll be thinking about money quite a bit during this time and may be spending large sums, possibly because you are investing in property or renovating your residence. If you're self-employed, you might be working on an entrepreneurial project. Alternatively, you could be in the process of a lifestyle change, such as moving, having a baby, going back to college, or something else that will change your status. These types of growth periods always require an outlay of cash, and you'll be eager to make more money. Keep your eyes open for new opportunities that pop up, especially next month.
The new moon on July 20 will also be in Cancer. This will not be an eclipse, but still, it is a difficult lunation. Here, the focus will be on a friend—one who seems to be very insistent that you follow his or her dictates. This person will come on strong, and you won't appreciate their behavior. You may call them on it, causing a rift. If this friend means a lot to you, take time to decide what to do rather than respond with a knee-jerk reaction. As they say, once the toothpaste is out of the tube, there is no way to get it back in. It may take a few days to sort out your feelings before you respond.
Some of the greatest pleasures you'll experience this month will come from seeing your rising status and reputation at work, so throw yourself into projects. You will be the apple of VIPs' eyes, and they will continue to praise you. Stay focused—the money you need will come as a result of your fine performance. You seem to have made management's short list of stars-in-the-making and are one to watch. Now, that's an accomplishment!