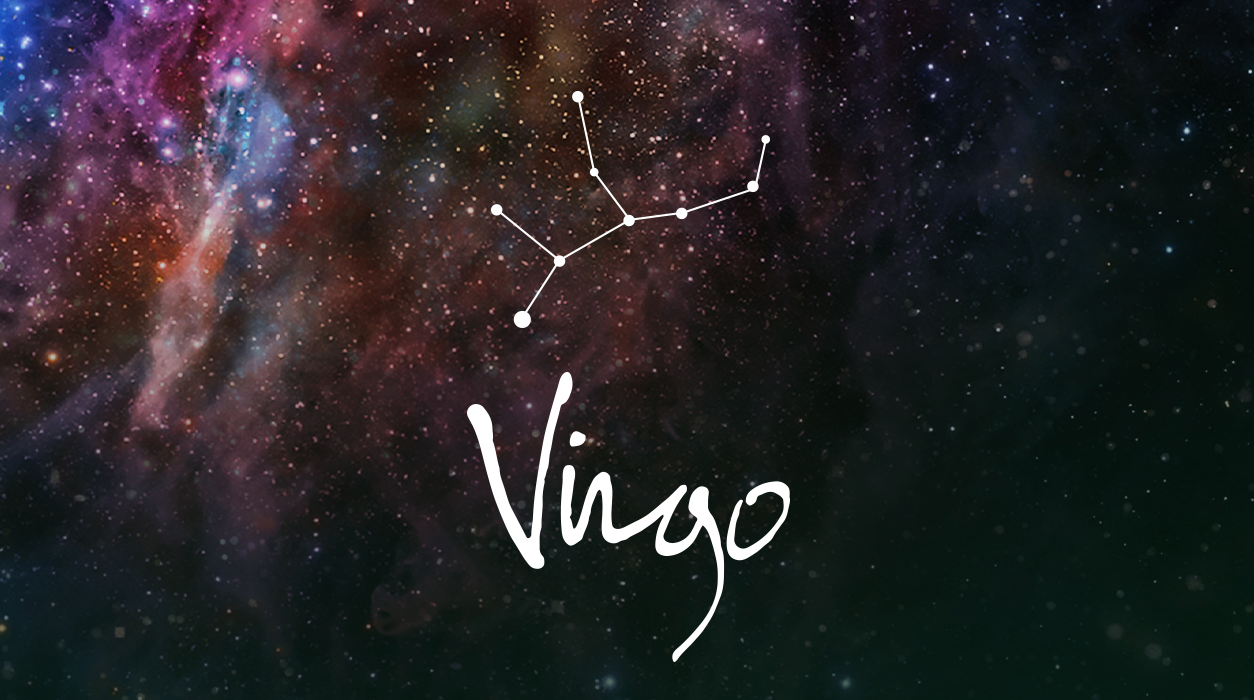 News from Susan Miller
SEPTEMBER 2021
Dear Reader:
Circle this date! Saturday, September 18 at 1:00 PM local time until to the end of the day at the Louis Vuitton store in your city—over 400 international stores. That is the time my window in Louis Vuitton will have its half-day. My window's appearance will help celebrate the 200th anniversary of the birth of Mr. Louis Vuitton with a trunk that I designed. I have been working on this with the Creative Lab in London who was overseeing this project, and we did everything over Zoom and by FedEx. Until now I was sworn to secrecy.
Your Horoscope by Susan Miller
You may not be aware, but you've had much more control over events than you might realize. You still do. September is your birthday month with the Sun returning to where it was positioned when you were born. That is almost always a good time for you and most people.
I am particularly excited to see that Mars is still in Virgo until September 14, and Mars will give you energy, determination, and courage. Mars only comes to visit Virgo for approximately seven weeks every two years. You have Mars now, and having Mars in your sign all to yourself is like having a magic shield against the negative life forces and tests.
Last month had a very challenging new moon on August 8, and some Virgos experienced health difficulties unexpectedly. Illnesses that occur on a new moon are often serious and will take longer to overcome than ones that come up at full moons, for those quickly resolve. If you have had a health matter to resolve (or still do), having Mars in your sign has been and will continue to be outstandingly fortunate for you during September's first two weeks. By all means, see a specialist now if you are still suffering, or if you had surgery or a procedure and are feeling weak, keep working on getting your strength back while you have Mars in Virgo until September 14. Your friends will be unexpectedly helpful to you at this time too—bless them.
Mars in Virgo will help you see good progress with any personal desire you have and want to advance. You will be more determined than ever to see plans through to completion and to capture your goal. No obstacle will stop you, for your passion for your goal will get you over each one. This is the reason it is considered so favorable to start a new venture at this time.
There is another reason you should move quickly in early September. Mercury, your ruling planet, will go retrograde from September 26 until October 18. While you have Mars in Virgo until September 14, make presentations, schedule interviews, institute important ventures, sign papers, and put big plans into motion. Don't get close to the date Mercury goes retrograde, September 26—stay as far away as you can. Don't buy electronics later in the month, make those purchases in early September for best luck.
From September 14 to October 30, Mars will move through your financial second house, and your thoughts will be concentrated on money. Your expenses will rise, but it seems you already know that your spending will climb—this news is likely not a surprise. Don't worry, though, if you have no idea why you would be spending more. The universe has a plan to help you.
Next month, on October 6, you will have a gorgeous new moon in this same second house of earned income in your horoscope, so you will have a solid opportunity to ask for a raise. Be ready to list your contributions and accomplishments
Having Mars in your sign will make you more attractive and charismatic, so trust that your natural charm will be evident to everyone you meet from the very start of the month through September 14.
This month, the new moon will occur in Virgo, 15 degrees, in your first house of personality. This is your annual birthday new moon that is like a gift certificate—you can use it any way you please. Sometimes an annual new moon is positive, and sometimes not so positive—this one will be great. I love that Uranus, now in Taurus (a fellow earth sign like yours), will send shimmering electric beams to the Sun and new moon in Virgo.
This means that you are due for a stroke of luck, possibly from a foreign person who speaks with an accent or is based abroad. Or someone close to you who loves you will suggest you both take a spontaneous trip to a foreign country together. You also may receive a cash gift—so many benefits to September! If you are self-employed, you may get a new client who is based overseas.
Alternatively, you may get good news from your lawyer about a case you may have been litigating or arbitrating, or if you are an investor, the patent you filed a while ago may now be accepted. If you are a writer or producer, you might get a prestigious new assignment that allows you to delve into a new material, and this could be quite stimulating. If you are in college or graduate school, the time near the new moon, September 6, should bring good news about a class you got into, or you may receive an offer to have special tutoring because your professor noticed a talent that he or she would like you to develop.
You will switch your attention to your partner in love or business at the full moon on September 20 in Pisces, 28 degrees. This might bring a relationship to fullness. If you have been dating a special someone and feel ready to wed, you may get engaged or married at this full moon, perhaps over the preceding weekend, September 18-19, or the following Saturday, September 25. This full moon brings a comforting vibration from Saturn, indicating the actions you take at this full moon will be lasting.
Neptune will conjoin the moon, so if you do agree to wed, make sure you truly love your partner and that you're not simply in love with love. Here I will address women readers, but men could have the same dreams—being a bride or handsome groom is a dream for most young people growing up, but the dream ends if they never knew their partner well enough when entering the marriage. If you are careful, though, then Neptune's conjunction with the full moon can bring great tenderness, unconditional love, and inspiration.
If you are artistic, this full moon of September 20 might affect you differently. You may be collaborating with a partner in early September, and if so, at this full moon your project will reach a finish, and it will be quite beautiful. The fact that the full moon is in Pisces (28 degrees) suggests this full moon will produce a soft, poetic, romantic, and memorable artistic creation.
Just days before the full moon, on Thursday, September 16, Pluto in Capricorn will send a dazzling and powerful vibe to the Sun in Virgo, suggesting a client or VIP will be enthusiastic about one of your artistic ideas. The Sun and Pluto will be in perfect sync on Thursday, September 16, a great day to schedule a presentation or to discuss an idea so that you can get support from a high-level person.
Now before I go, I will discuss love for those Virgos who are single and hoping to have a fateful meeting. Here I am also addressing attached couples who may be hoping to spice up their relationship. You have such an advantage this month! Having Mars in your sign will make you more attractive and charismatic, so trust that your natural charm will be evident to everyone you meet from the very start of the month through September 14.
Lucky you, Venus will enter compatible Scorpio on September 10, to stay until October 7. Attached or single, these golden days equally apply, so have fun, and look your best.
SUMMARY
The month starts with an exciting new moon in Virgo, September 6, your birthday gift from a loving universe. You can use this new moon in any way you please in the coming weeks because it is in your sign. You are likely to have one sweet surprise, thanks to the beautiful rays Uranus, the planet of all things unexpected, will send you through this new moon in Virgo. With Uranus, you can never guess ahead of time what might come up, for it is the nature of Uranus to bring something you wouldn't have looked at as possible. I feel Uranus will bring happy news because he is in a fellow earth-sign Taurus and in tight conversation with the new moon in Virgo.
You might travel or hear from a friend or business associate in a foreign country. Or you may start to work with a company in your city, but one that has headquarters based at a great distance. You might realize some luck connected to your efforts to get an advanced degree or have good news come from your lawyer about a legal matter. The media, when it comes to publishing and broadcasting, shines for you, whether you are a writer or producer or the subject of an interview. Friends will be outstandingly helpful to you this month too—they love you!
Also on September 6, Mars, currently in Virgo too, will contact Pluto in a friendly attitude (a trine)—Pluto brings transformations, and the fact that Pluto is positioned in your fifth house of true love indicates that through love that you can change and grow. If you are single, look your best all month, for these are powerful aspects for you to meet an intriguing new someone who could transform your life for the better. Having Mars in your sign is an advantage that happens every two years with Mars staying in Virgo approximately six weeks each time he comes for a visit.
Having Mars in Virgo is like having ten cups of coffee each day. That's a lot of stimulation, and this started on July 29. Having seven weeks of Mars' direct attention and assistance will be plenty of time to set positive changes in your life. Your motivation to succeed will be incredibly high. Mars is busy making sure you are noticed and that your plans are accepted and approved by high-level people who matter.
As said, Mars first went into Virgo on July 29, but it is set to leave on September 14. This means that if you still need to make a presentation or send a proposal to a VIP, you must do it quickly, before the departure of Mars. When warrior Mars is touring your sign, you become more courageous and persuasive than usual for you won't take no for an answer. Mars can also make you more attractive, a wonderful asset when you are hoping to meet a new romantic interest.
When Mars moves on, this planet of action will enter Libra, your financial sector of earned income (second house), from September 14 to October 30. During this period, your expenses will go up, and you will be spending more money, possibly because you need something expensive you have put off buying. It might be a new laptop, smartphone, or car. Or your tuition payment may be due, and you will be sending your check this month, as another example.
While it is true that you will be spending more money in the second half of September through October, during that time your motivation to make more money will be high, and if you concentrate on that goal, your income will rise. You will find ways to make money that turn out to be quite innovative.
As I mentioned earlier, the new moon, Uranus, and Mars focused you on your desires and aims, and the full moon on September 20 will switch your attention to your spouse, steady sweetheart, or an expert you hired to collaborate with in business. Neptune will be conjunct the moon, so make sure your communication with this person is clear because the chances of a person misinterpreting or misunderstanding what you say will increase. This works both ways, so be sure you are picking up the right messages, too.
The need to go the extra mile and make sure you are clear will be vital as Mercury will go retrograde from September 26 until October 18. This will only add to communication mix-ups. If you need to sign a contract, ask if you can do so next month after the retrograde is over. Sign on a stellar day, October 31, even though this is a Sunday. Most people know about Mercury retrograde these days and may let you delay the official signing of the contract. If you do, you will ensure the profitability and longevity of the project.