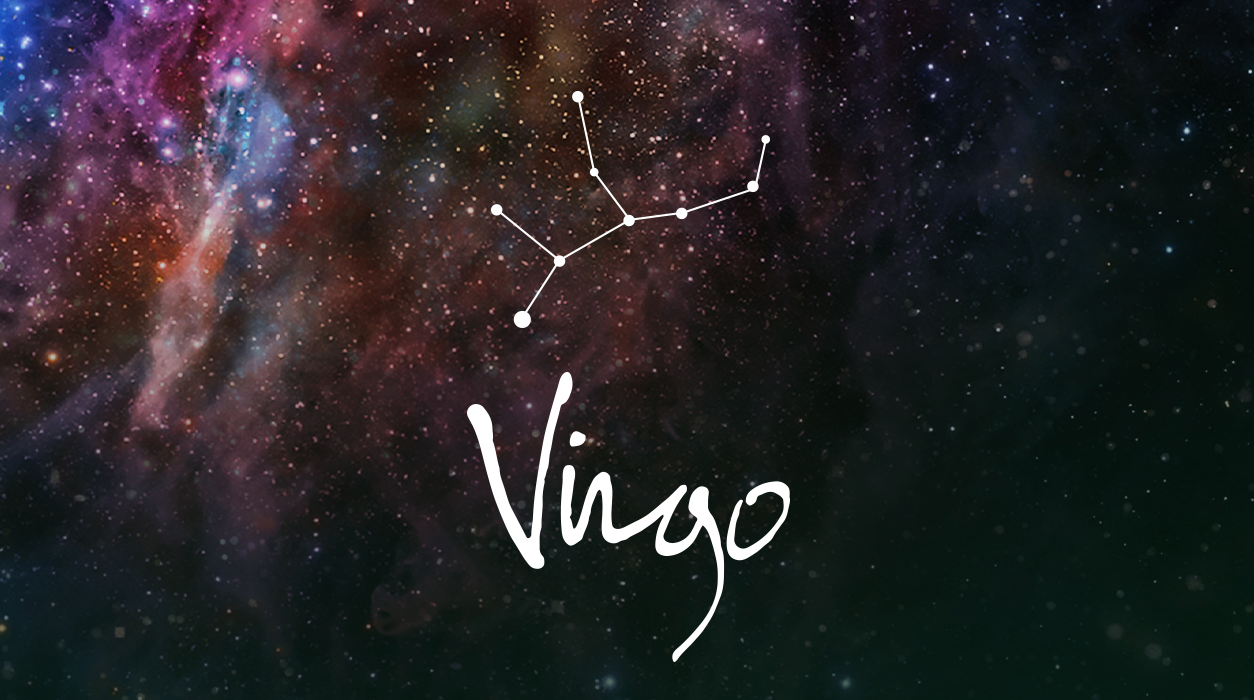 A Note from Susan Miller
SEPTEMBER 2019
Dear Readers,
I can't wait until you read September! It will be a glorious month, with lovely aspects. I was excited as I did my calculations for you and was eager to relate all the good news to you as quickly as possible. This will be a month like none other and special in ways that won't be repeated. Everyone is being given a once-in-a-lifetime opportunity to make a breakthrough on a desire dear to your heart.
Your Horoscope by Susan Miller
This will be a month like no other, and I can't imagine that a gorgeous month like this one will happen in the same way ever again. I feel what you are about to experience in September comes along once in a lifetime, so I want you to take advantage of every glittering opportunity that September will offer. I will give you lots of detail why I say this.
The month begins with sparkling aspects. On September 1, Mercury and Uranus will be cooking up some happy circumstances while you are on a trip, or if you are heading back to the university, on campus. The fact that Mercury is your ruler is important because it means that Mercury, more than any other planet, holds influence in your chart. Sunday, September 1 will form part of Labor Day weekend in the US, a popular holiday to travel for a long weekend, so if you find you will be on the road, the spontaneity of the day may catch you by surprise and leave you as happy as a little puppy in clover.
The big headline news is that five little heavenly bodies will be lined up in Virgo from the very minute you enter September, and all are very excited to see you. The magnificent new moon, along with her loving partner, the Sun, is hosting a party for you, and the guests are quite a celebrity group. They include stunningly beautiful, red-carpet-ready Venus, her lover, macho warrior and energy planet Mars, and your ruling planet, smart, talkative, witty Mercury. In anticipation of the new moon's party, they have been practicing singing "Happy Birthday" to you, and they are so enthusiastic, you will laugh when you see the joy and passion these little planets will display for you at the festivities in those first ten days of September. They dearly want to see you happy, and it shows.
The new moon arrived two days before the start of this month on August 30, in Virgo at seven degrees. I am so excited about this particular new moon because there is an entire crowd of planets—this is called a crown of stars—in Virgo, your first house of personality, that will give you rare control over events.  What does it mean, you might ask, to have control over events? It means when you present an idea—to your boss, your steady sweetheart or spouse, your sister, your client, or whomever you happen to present your idea—you are likely to hear an affirmative "yes." You have an enormous edge this month. You usually have to defend your proposals, but now you are being carried along by a wave, bringing you exactly where you want to be. You are in a superb position to attract love too, without doing anything special other than looking your best and having a welcoming smile as you always do.
The fact that Mars is currently in your sign is very significant. Besides giving you killer magnetism, Mars has other gifts for you. Mars is called the timekeeper of the zodiac, and wherever Mars is based reveals the direction of your attention (and that of others). Having Mars in your sign occurs once every two years for a nearly seven-week period. Mars entered Virgo on August 17 and will remain until October 3.
It's birthday time, and you have come into your own, dear Virgo. This month will be so spectacular that even you, a modest soul, may be celebrating all night, every night, when you see your good fortune tumble toward you.
When you have Mars behind you, you display courage, energy, and drive. You won't take "no" for an answer, for you will go to the mat, fiercely defending your ideas. That is the reason your success rate will rise noticeably while Mars is in Virgo. As a Virgo, you are a modest soul, but Mars will give you the self-assurance that you are on the right track and should go for the gold in any part of life, personally or professionally.
Venus is in your sign too, a place Venus took up on August 21, to remain until September 14. Venus is Mars' celestial lover, and together, they will increase your charms to make them more visible and hauntingly memorable.
During this period with Venus in Virgo, check out the new clothes for the coming season, the new colors or tones, and consider new apparel with a fresh take on a silhouette. Try out a color that's new to you, and women, go to your favorite makeup store stylist and check out the new colors and textures there. Men can refresh their look too, of course, and if that is you, you should!
With so many eyes on you (thanks to five heavenly bodies in Virgo), whether you're male or female, having a good haircut will be a good idea. Polish your shoes, and go to the tailor so you can have your clothes made to fit you perfectly, as it will elevate your look—of all the signs who know the value of superb tailoring, you understand that concept the most. Put yourself together in a way that will turn heads. You hold a leadership position now, and you need to look every inch the part. Venus in Virgo will make sure your choices are flattering.
You are always known to be articulate, but now, with smarty-pants Mercury in Virgo, you can mesmerize others with your moving, original style of speech or writing.
Mercury is moving direct now too, something he was not doing in July, and it took until mid-August for him to completely regulate his orbit and move swiftly again as he is now. For this reason, purchase your computer, car, smartphone, or any other electronic product or machine with moving parts now. Your ruler Mercury will retrograde again at the end of next month, and you will feel the slowdown that Mercury out of phase brings as early as ten days beforehand. Mercury will retrograde for three weeks, from October 31 until November 20.
Let's go back to all these little planets in Virgo. As I mentioned above, when you have a crowd of little ones like this orbiting so very close in degree, that means you have what's known as a crown of stars, and this month you are wearing that crown. That alone would be a reason to celebrate, but there is another, even bigger reason to be excited by September.
Uranus, the planet of surprise now in Taurus (another earth sign just like yours—that's significant), will throw a huge, harmonious bolt of shimmering energy to all the little planets lined up in Virgo that will affect you in the first ten days of September. This means Uranus will bring a shot of surprise to various parts of your life, not just one—career, money, social events, romance, even how you view yourself—and you'll see yourself in a more confident light. (Even if you were confident before, you will feel more so after this month is over.) Do you know how lucky you are?
Saturn, watching all this going on from his vantage point in your fifth house of truelove, will want to contribute a birthday gift to you too, as he watches the wild and wonderful birthday party going on in your first house of personality. Saturn is a bit borderline in terms of his position in the sky but close enough to send a comforting, stabilizing beam to the Sun, new moon, Mars, and Venus. After, all, Saturn is not going to let Uranus steal all the thunder—Saturn has mighty fine gifts to send you in early September, too.
Saturn will help you find long-term love now and help you make stabilizing decisions, such as to become engaged or married, to have a baby, or in another very different manifestation, to commit to an important creative project.
The Virgos who will receive a double-dip of pleasure from this new moon (and all the gifts coming as a result of the party staged by the gracious new moon) will be those born on or within five days, plus or minus, of August 30. This also includes you if you have Virgo rising at seven degrees or the natal moon in Virgo at seven degrees, in both cases, plus or minus five degrees. If you have a natal planet in Taurus, Virgo, or Capricorn, Cancer, Scorpio, or Pisces at seven degrees, plus or minus five degrees, you, too, are named in this configuration
Speaking of becoming engaged or married, you have a peach of a full moon on September 13, culminating in your marriage house, Pisces, at 21 degrees. If you hope to become engaged or wed now, you could not have wished for a better time to do so. Powerhouse Pluto and stabilizing, security-minded Saturn are both in your house of truelove. (Pluto was too far away in mathematical degree to help the new moon, discussed above, but in an ideal position, with Saturn, to send his gifts to the full moon.) Pluto is a financial planet, so he will bring prosperity to your union, and again, Saturn will do all he can to be sure your marriage lasts.
If you are already married, you will find this period joyous, and together you can map out new things to make more of your relationship. You might have a child now, buy a house, or take a magnificent trip, as some examples. If you do want to buy or fix up your house, you have chosen the best time to do so, as you have Jupiter in your house of home for the first time in 12 years. This planet of good fortune will help you find a dream home with a wildly attractive mortgage rate. Jupiter will leave on December 2 of this year, not to return to your home and family sector until 2030.
If you are not married, have no plans to marry, and don't particularly want to marry, then you might use this full moon to form a business collaboration or partnership. You could sign a business partner, agent, manager, accountant, lawyer, advertising agency, publicist, writing partner—you get the idea.
This full moon of September 13 arrives conjunct Neptune, so be very careful with any documents you sign. Be sure to have a lawyer look at your paperwork, and that includes a prenuptial contract if you or your partner are about to sign one. There might be confusing language or missing clauses that would ordinarily cover a contingency that could come up, leaving everyone (including the courts) unsure of what to do. Sign nothing without a lawyer. This full moon conjunct Neptune can be positive if you are in love and feeling swept away in the magic of the moment, such as marrying or soon taking another step.
Also, if you are working on an artistic idea, then you might find you are reaching a culmination or end point on the project at the full moon September 13 and rightly feeling proud of what you have achieved.
If your birthday falls on September 13, plus or minus five days, you will feel this full moon most personally. The same is true if you have Virgo rising at 21 degrees or the natal moon at that degree, plus or minus five degrees. It might be a very exciting time for you. Also, if you have a natal planet within five degrees of 21 degrees in Virgo, Taurus, Capricorn, Cancer, Scorpio, or Pisces, you, too, will have something to celebrate.
Saturn rules your fifth house of truelove and has been retrograde since April 29, but will go direct on September 18. If you have been hesitant about whether to marry or have a baby (the fifth house covers both), Saturn's move to direct will take you out of limbo and ready to make a firm decision.
Whenever a planet goes direct, it hangs in the sky and seems not to move. If you look at the ephemeris (a mathematical table of planetary movements given to us by NASA), Saturn moves ever so slowly as to be imperceptible, hanging like a lantern in the sky and marshaling its inner powers to make a U-turn to go direct. During that time, which astrologers call the stationary period, the planet will give you a very important clue to what comes next.
You'll have to be perceptive and watch what kind of subtle news you receive from September 8 to September 28—the time Saturn will be stationary and give you an inkling of the direction matters will take in terms of romance and children. Any planet moving direct advances things forward more swiftly.
Now, let's turn to two days coming next that will be noteworthy: First, you might want to circle September 19 as special, for Mars in Virgo will contact Pluto in Capricorn in divine harmony (a trine)—you will be irresistible and unstoppable. Who could ever say no to you?
Next, in a month loaded with glittering stars, here is one of your best dates—September 24, when Mercury in Libra will contact benefic Jupiter in Sagittarius to bring you a day you must use for something important, such as a first date, an interview, or performance review. You cannot lose!
September 24 would be an especially sweet day to deal with real estate matters, such as to close on a house or sign a lease. Sign any contract on this day, hand in a manuscript for publication, travel to see a client, or shop for something you dearly want. (The transiting moon will be in Leo, ensuring you will find something sensational. You might spend more than you had planned, but what a great outfit it will be!)
As you move closer to the end of the month, you will think about organizing your finances. If you have a large check to write, you will pay it at month's end, just after the new moon, September 28. While you are likely to have higher than usual expenses in October (and you will be able to see them coming), you also will be more motivated to find new sources of income. This full moon will light your second house of earned income—the money that is considered yours and yours alone—and that usually, but not always, comes to you through salary.
At the time of this new moon, September 28, you will have four heavenly bodies in Libra: the Sun, new moon, Venus, and Mercury, with Mars poised to enter this house on October 3. That is a lot of energy in one part of the chart. Before Mars moves, he will be close enough to receive a powerful vibration from Pluto, a financial planet, from your fifth house of artistic expression.
Even if you are not working in a creative field, a new moon in your second house is the very best place to ask for a raise—this only happens once a year but opens a portal of ten days in which to act. The closer you act to September 28, the stronger the new moon will be for you.
There is another reason for optimism (I told you this was an extraordinary month).
This new moon is appearing in Libra, a sign that Venus rules. On this very day, by a wild coincidence, profit-oriented Venus and benefic Jupiter will be in conversation on your behalf. Your second house will link to your home and family sector. You might sell property or secure a bargain lease. You might sell furniture or home-related items you no longer need on eBay or in a yard sale. Or your house may be chosen for a TV commercial or movie, and you will hear you are about to receive a location fee. If you turn a spare room into an Airbnb, you will receive income that way, and business will boom. Finally, your parent or another family member may give you a check to help you, say, with part of the cost of a furniture purchase or the down payment on a house.
No doubt about it, this month you are golden, dear Virgo. You can enjoy it in so many ways, and you can decide how you'd like to do it!
SUMMARY
It's birthday time, and you have come into your own, dear Virgo. This month will be so spectacular that even you, a modest soul, may be celebrating all night, every night, when you see your good fortune tumble toward you. As the month opens, you will start to feel the exciting energy of five heavenly bodies in Virgo, all in your first house of personality and personal appearance. Included will be Mercury, the Sun, new moon, Mars, and Venus, all in Virgo—that's half of the solar system! It would be an understatement to say you will have exceptional favor in the first ten days of September, and it all comes to you as a gift from a loving universe.
You will feel the energy of the new moon in Virgo instantly, for it appeared at the end of last month, on August 30, and will exert a flow in the first ten days of September. Rarely have you had this kind of cosmic favor, and you can choose to direct it where it matters most to you—career, money, romance, travel, health, and more.
First, see about refreshing your appearance. Ask your stylist to suggest a new flattering hairstyle, and women readers, consider updating your makeup colors for the coming season. Choose new wardrobe items to give you a bolt of confidence. By all means, plan to step out—you are an industrious individual, but you need to push back from the computer so that you can enjoy your personal emotional life, too. This month, especially during the first half, you will be noticed, for your magnetism will be especially strong. This may bewilder you, as you are not one to call attention to yourself, but the universe will have you stand out, so enjoy the flurry of attention, dear Virgo. Since this new moon comes at what astrologers call your solar return, this could last for a year or more.
At the September 13 full moon, you might make a promise to the person you are dating seriously—you could move in together, become engaged, or married within four days of this full moon. It will be divinely romantic, for it conjoins Neptune in your committed relationship sector. This is a very glamorous aspect, and you may feel covered with pixie dust.
Neptune will oppose Mars in Virgo, so just be sure you don't become swept away in the rush of heightened emotions. That's only a small possibility, for Saturn and Pluto will work closely with the new moon, adding longevity to your relationship, while Pluto will work to transform both of you to a new state of mind—one that is more mature—and ready you for more responsibility and closeness. If you know each other well, then it is clear that your chances of being hasty are small. Besides, being hasty is not a Virgo trait. Saturn and Pluto are in your fifth house of love, so for you, love is serious, for you are eager to get on with living and enjoying the next chapter of your life.
The next new moon falls on September 28 and will open up a chance for you to see an increase in salary. Again, the planets are traveling closely together, this time including the new moon, Sun, Venus, and Mercury, all in Libra. Venus rules Libra, and Venus' position is in ideal angle to Jupiter—this suggests that you might be interested in leasing, buying, or selling property. If so, you will have one of your very best times of a decade in which to browse, choose, and act. It looks like you'll love what you find , and miraculously, one will be what you want, and at an affordable price.
Finally, Mercury, your ruling planet, will make three decisive aspects to major planets this month, and all three days will have the power to benefit you.
The first arrives September 1, when Mercury combines forces with Uranus—expect a happy surprise or a terrific experience on a short trip.
On September 5, Saturn will send a comforting beam to Mercury, making it a great day to sign a contract that you hope will be in place a long time.
The very best of the three days mentioned here will fall on September 24, when Mercury and Jupiter will be in sync, making this a grand day for any activity related to home and family or other property you might own or want to improve.
It's a great month for you with so many cosmic treats falling from the sky. Dear Virgo, you are always looking after others, but this month, a loving universe looks after you!