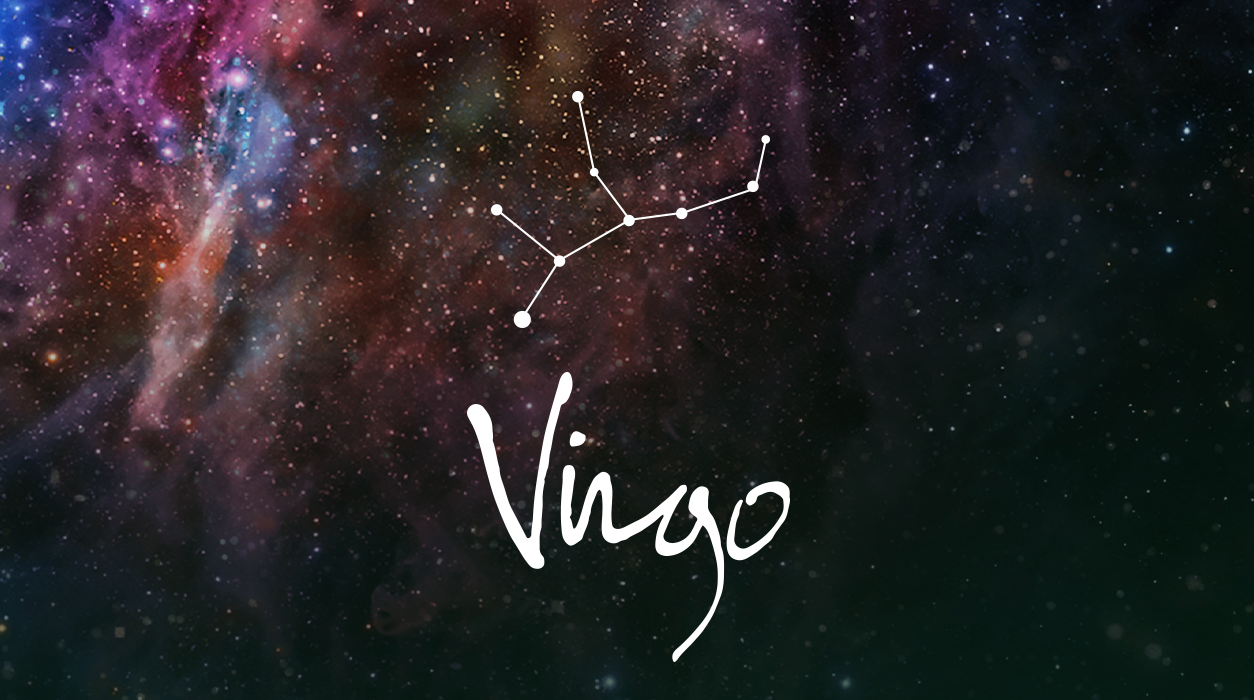 News from Susan Miller
OCTOBER 2021
Dear Reader:
I am so happy to send you my October forecast because it is an unusual one. Despite the fact that Mercury will be retrograde until October 18 (almost always an annoying aspect causing delays and mix-ups), you can nevertheless look forward to a splendid month, filled with many magnificent aspects sprinkled throughout October. I feel these coming jewel-like aspects will be so strong, you may not be ruffled too much by Mercury retrograde. After all, you do have experience with little Mercury and can outwit many of his antics.
Your Horoscope by Susan Miller
This month, with a convention of planets gathering in the area of your chart ruling your earned income, money management is bound to take a lot of your time. You may be writing checks, finding new sources of income, and making sure your checkbook is balanced and obligations are paid. You will have four celestial bodies filling your second house—Virgo's ruler Mercury, plus Mars, the Sun, and the new moon in Libra, 13 degrees, which will start this long-term trend beginning on October 6.
Saturn will be in friendly angle to the new moon and some of the members of her entourage listed above in Libra. Saturn will make your approach to work purposeful and encourage you to use your money wisely to perhaps lower debt, find new sources of income, or set up investment and savings accounts.
You seem to have a partner you are talking with about your goal to accumulate more money—this could be a business partner, manager, agent, or co-worker, or it might be that you are talking with your spouse or established partner. I say that because Libra is the sign of two, of partners or collaborators. Another possibility is that you will be working closely with your financial advisor, which would be a good idea. Next month brings a wild and wooly atmosphere for everyone due to a very difficult new moon in Scorpio, November 4, followed by a full moon lunar eclipse in Taurus on November 19. The financial markets may gyrate, so if they do, stay calm, and follow the advice of your trusted financial advisor.
With Mars in your second house, it seems inevitable that your expenses are rising, but fortunately, this will only keep up while Mars remains in Libra. Mars is due to leave and enter Scorpio on October 30, and this indicates that most of your expenses occurred last month and will finish up this month.
Mercury started to retrograde last month on September 26 and will continue to retrograde until October 18. Mercury is Virgo's ruler, so you always feel its effect more strongly than most. Yet, October is a gorgeous month with many rare and beautiful aspects that will sparkle like diamonds in the Sun. Mercury retrogrades three times a year for three and a half weeks, so if you've tracked those periods, you already know the traps that you could fall into if you are not careful.
For example, you've likely learned to make sure you didn't leave your smart device in the pocket in front of you as you bolted off the airplane, only to realize you left it there when you were in a car service riding home. Or you may have learned to immediately store an important number in your smartphone, rather than leave it on that little slip of paper that is all too easy to lose. You also could have trained yourself to keep masks in your pocket, so you wouldn't have to go back upstairs to get yours before you enter an establishment that requires you to wear one. You most likely know not to sign contracts during Mercury retrograde and not to buy electronic items or anything with moving parts—this means do not buy a car.
My point is, you know how clever Mercury acts when retrograde, and you can outsmart most of his frustrating effects by slowing down and keeping your wits about you.
One of your very best days will be October 31 when your ruler Mercury will be contacted by Jupiter. Both planets will be powerful and moving directly by then, indicating there will be many ways to use the gold dust that will be sprinkled all over you on this magical day.
You may be able to make money from a side job on October 15, or if you are self-employed, you may bring in quite a lucrative client on this stellar day. The Sun and good-fortune Jupiter will be in a perfect trine position denoting great harmony, so take this day seriously, and plan to use it for an important initiation. Jupiter has financial benefits associated with its persona, and based on your project sector, you could easily be all the richer for having done this work. This day will glow.
Three big outer planets will be moving direct this month after long months of being retrograde, and once they do, you could feel a great burst of energy.
First, Pluto will go direct on October 6, having been retrograde since April 27. Pluto is based in your love and romance sector, so your love life should improve, and this same house rules your artistic expression, which might flourish.
Saturn will turn direct on October 10, having been retrograde since May 23. Saturn rules your sector of true love (the same house Pluto is traveling in), so this is further evidence that romantically, you will start to look forward and not think as much about the past. The fifth house also rules pregnancy and birth, so you may find the change of these two planets is helpful to you in conception.
Jupiter, the Great Benefic, will go direct on October 17, having been retrograde since June 20. Jupiter is in your work assignment sector, so much more work will come to you, hence, if you're self-employed, you will have another opportunity to make more money. If you work for others, you may find the jobs more interesting and perhaps complex, so you could become more valuable to the company you work for.
October 17-18 will be important for another reason, for one of my favorite aspects will be at play—Mars trine Jupiter, a wonderful aspect. Mars is all about taking action, and Mars will be in your financial second house of earned income, reaching out to Jupiter in your work-a-day house of new business.
A new moon in the second house, as you will have on October 6, represents an excellent opportunity to ask for a raise. If you've been handling more, and you have been doing a good job, there's every reason to present your rationale for asking for an increase to your salary.
By the time you get to the full moon on October 20, to fall in Aries, 27 degrees, you will reach a financial conclusion. You might reach accord on a complex negotiation, or you may be thinking about benefits you qualify for at your company, or if you're self-employed, you may be considering insurance needs for your staff. You are now in the last quarter of the year, so you may be discussing year-end tax planning. If you are "shopping for money" (pitching venture capital investors or speaking with your banker), you will get your final answer at this time.
Mars and Jupiter will still be in tight communication, helping you make a move that will produce profits, so I feel you will love the results of this full moon. This full moon is in Aries, ruled by Mars, so having Mars giving you such a clear edge bodes well for a happy result.
Your strong concentration on money management will begin to wind down to an end at the full moon, October 20. All full moons have five extra days beyond the date they appear in the sky, and so they have several days to deliver their message. Also, as said, Mars will finally stop stimulating expenses, so the last days of October will likely be spent tying up loose ends.
By October 20, Mercury will have gone direct, another plus. It's always wise to leave a space of several days beyond the date Mercury turns direct to give Mercury a little time to regulate its orbit. As you go through the month, do research, have talks, and ask questions. Be ready to roll once you get beyond Mercury retrograde—and then, make commitments.
You have two fantastic aspects at month's end. The first will arrive on October 28 when Venus in Sagittarius will signal Jupiter in Aquarius. It should be a happy day at work when projects will be completed. This would be a perfect day to have an evening pizza party for the team to celebrate the good results everyone had. This happens to be a Thursday, so it's a perfect day to kickback a little.
There is an alternate way you could use the glowing aspects of October 28. You might want to reorganize your home, change up your décor, or buy a new piece of furniture. Search the Internet and magazines for ideas, and make a vision board. Live with it a little, and then you will be ready to decide. October 28 will be a particularly good day to make a home-related purchase or to hire a contractor or painter.
The other special day—and this one is outstanding for you—will be October 31 when Mercury in Libra will receive shimmering beams from Jupiter in Aquarius. Again, you will have the Midas touch, and whatever is happening on the work front should add up to more gold coins in your pocket.
SUMMARY
When you rise and shine in October, you will likely decide you want to make money. Virtually all your actions this month will revolve around generating profits and improving your cash flow. If self-employed, you could successfully seek new business, and if you work for an employer, you may want to find the courage to ask for a raise. Do so soon after the new moon appears October 6, for this timing would be ideal to ask for an increase. The new moon of October 6 will likely coax your boss to grant you an affirmative answer.
You are not a materialistic soul, but the reason for the strong emphasis on money in October, in part, centers on the four celestial bodies—Mars, Mercury, the Sun, and new moon (October 6)—now crowded into your second house of earned income, putting a spotlight on how you spend, save, earn, and invest.
With Mars in your second house of earned income and possessions, you undoubtedly have been spending a good deal more money than usual, possibly because of high expenses. Having these higher-than-normal bills may fuel your determination to bring in more income and improve your cash flow. The new moon of October 6 will encourage you to act and find a pipeline of cash.
On October 17-18, Mars will be in position to help you by reaching out to Jupiter. This suggests your actions will lead to a lucrative outcome. This is a very special aspect that comes by only once every two years.
Also at play is the fortunate position of Jupiter, supporting your efforts from your work sector and giving you more than enough projects to keep you busy. You can also attract side projects from those who believe in you. The message is clear: If you want to boost your income, the work will be there, and the pay should be generous.
More emphasis on money will come on full moon October 20, although in a different way. The full moon will draw your attention to your eighth house of other people's money, so you may apply for financial assistance for college, a mortgage to buy a house, or a line of credit to open your own business, as some examples. This full moon will be in Aries, and Mars rules Aries. By a stroke of luck, Mars will be beautifully in sync with Jupiter, so your lender will likely be impressed with your work ethic and ability to generate a good salary. You might want to review your portfolio with your financial advisor to see if your investments are performing as they should.
Mercury, Virgo's ruler, will be retrograde, a backward slide that began on September 26, to stay until October 18. During retrogrades, it's a good idea to go back to the past to study past decisions, but it's not wise to start new initiations. Don't sign a contract, and don't skip getting a lawyer's advice before you sign later, for your lawyer's help will be worth his or her weight in gold. In terms of adjusting your stock portfolio, if you invested in a company that turned out to be a misstep, you can correct that error by making changes this month. Otherwise, to buy new stocks, wait until a few days after October 18.
One of your very best days will be October 31 when your ruler Mercury will be contacted by Jupiter. Both planets will be powerful and moving directly by then, indicating there will be many ways to use the gold dust that will be sprinkled all over you on this magical day. This will be the ideal day for signing a contract, shopping for something expensive (like a computer or car), traveling, or sending an important manuscript or report. Actually, you will find almost everything will go your way on this day, so put a star on it!
Will this month be entirely about money matters? Honestly, yes. You will get your chance at love in a big way in 2022, but for now, concentrate on finding ways to bring in money. Having more cash will give you options, and as a Virgo, having an array of choices will be music to your ears.