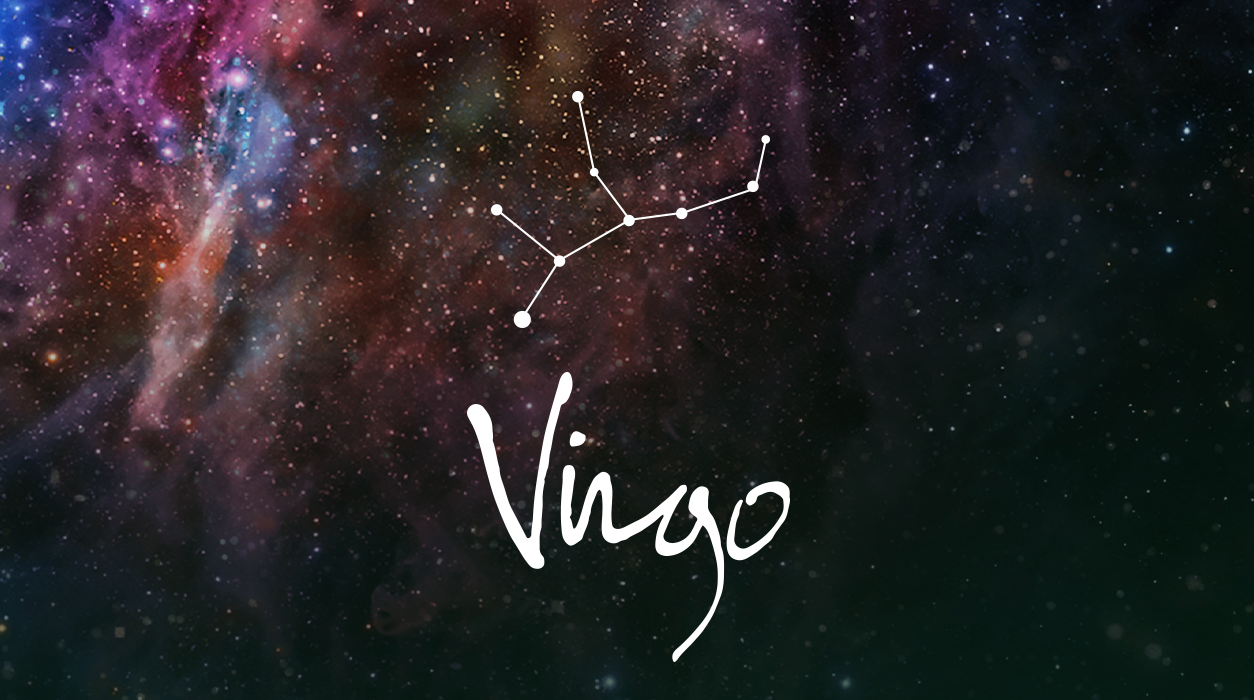 A Note from Susan Miller
October 2020
Dear Reader:
October is due to be a unique month that will not be easy for any of us. The planets will be in a frenzy, the likes of which I have rarely seen. If you feel you've seen enough surprises this year, I am sorry to report that there will be a slew of them in October. Warrior Mars is one of the prime instigators, but surprise-a-minute Uranus will play a leading part, too. Saturn, Pluto, and Mercury will stir the pot as well and add to the turmoil.
When the planets get this way, it is because they want to shake up the status quo and force us to confront languishing situations that many of us would prefer not to address. As you see, there is method in the planets' madness. One thing you can rely on is that when planets are in harsh angle to each other, the universe brings enormous energy so that you can deal with what happens. Sweet aspects—trines and positive, happy conjunctions—are always prized, but they make us a little lazy. Squares and oppositions are the hard aspects, but they sure do bring high energy. The universe will always give you the tools you need when it brings you a challenge.
Your Horoscope by Susan Miller
October will have more twists and turns than a fast moving international spy thriller. It will bring surprises at every turn, some of them shocking, and this will play out on the world stage as well as in your personal life. The problem is, the experience likely won't be exciting but rather exhausting and exasperating. I have rarely seem a month with so many planets in an angry mood and not getting along with each another.
It will be a scene of occasional high drama, but not the kind of drama any of us wants to go through. Still, when planets are like this, they are antsy for us to get moving, to settle things we've put off, and to face reality with a new perspective. Ultimately, a month like this releases us from languishing situations of the past and lets us move forward in late November and December (here I am not speaking of the coronavirus, but of overall conditions).
When planets clang and bang, creating a loud ruckus, they are testing the strength of our ventures, relationships, and the trust we have in certain people and institutions. With planets so active, anything not strong will collapse on itself quickly and make way for the new and better innovations that will replace what was lost. I say "lost," but in that sense I mean IF anything does not meet the test the universe is sending each of us, of every sign, this month, then it will sweep it away in the blink of an eye. If it does meet the test, it will stand, strong. So much depends on how things have been going in your life up to the start of October.
For most of the month, your focus will be strongly financial. The month begins with a full moon in Aries, 9 degrees, October 1, and influential for four extra days. Something is being revealed or finishing up. It could be you expect a payment you've long awaited, and if that's the case, it might represent a commission, royalty check, or insurance premium. It might be that an inheritance is settled, or you might sort out university financial aid. Alternatively, you may discover serious errors in your credit report or credit card statement and have to work to get the error corrected. Money may come in, but money will go out, too.
Venus will be watching what is going on with Mars, her lover. She will gently reach out to Mars to get him to tone down his rambunctious behavior. Venus will help the situation somewhat, for Mars is taking the lead role at this new moon. He'll have sensuous Venus to remind him that being too aggressive could be a mistake, so to a degree, she will help the situation.
This would not be the best time to legally settle the division of property in a divorce or finalize the division of profits of a business at its end—not with the planetary food fight going on in the heavens. If you do so anyway, you are likely to enter a bitter battle, and I feel sure neither you nor the other party will be satisfied with the results. Worse, it will also be hard to get the agreement to stick, so it would be better to negotiate in the second half of November when things will be calmer. The full moon in Aries, October 1, will fall in your eighth house of other people's money, the reason these topics will surface.
Meanwhile, Mars has been raising your expenses ever since it entered your eighth house of other people's money on September 9. Mars is always in a hurry, so to get his work done, he usually only needs to spend six weeks in any one part of the chart, but this year he is set to stay until January 6, 2021. You probably know why you are spending more this year: A family member may need financial help, you may be renovating your kitchen or bathrooms, or you may be buying a house or condo, new furniture, or a car. You may be going back to college as an undergraduate or graduate student. Any kind of lifestyle change always involves more spending.
Venus will be in Virgo from October 2 to October 27. Before Mercury goes retrograde (October 13), shop for new things to wear in the coming season. One of your happiest days of the month will come on October 10 when Venus in Virgo will receive glittering rays from Uranus in Taurus. Cupid may come and find you—look your best.
This month, Mercury will go retrograde from October 13 to November 3. Hold off buying any new electronic items or machines, for Mercury rules those, and additionally, Mercury is your ruler. Hold off signing contracts too, for they won't work out if you do so now. As you read this, you already have been feeling the slowdown from Mercury, so I would rather you wait until mid-to-late November.
Mercury's big brother Mars will also remain retrograde (having started September 9) until November 13. Mars retrograde is not the time to open the doors of a new business or have any new venture where you need to compete well to make a profit. Mars gives you the energy to push hard and excel. Mars only goes retrograde every two years, so we tend to take Mars' assistance for granted. When Mars is sleeping in retrograde, you would find launching a new product or service like pushing a huge rock up a hill. You can do it, but it's exhausting, and ventures tend not to be as robust as ones started after Mars regulates its orbit and speeds direct.
Finding new sources of income will be the main focus on your mind when the new moon in Libra, 24 degrees, arrives on October 16. This new moon will reflect even more dramatic fighting among the planets, creating obstacles. When these powerful planets stomp around the heavens, we can hear the china rattling in the cupboards. Usually a new moon is so powerful that you can find opportunity, in this case ways to find new ways to make money. You may be able to do that, too, as I will never underestimate the power of a new moon. This one is in your personal second house of income, savings, and spending.
The problem is that the new moon in Libra, 24 degrees, will be directly opposed by warrior Mars at 20 degrees Aries, standing nearly exactly 180 degrees across the sky. Having Mars aim his canons at the tender moon and Sun is always a tough aspect. Mars seems to reveal financial information you've not heard before, and it seems not to be something you'll be pleased to hear.
At the same new moon, October 16, Mars will also pick a fight with two titans of our solar system, Saturn and Pluto, both planets based in your fifth house of love, fun, leisure, vacations, and matters related to children, pregnancy, and birth. It appears that you might want to take a fun vacation, pay for an expensive IVF treatment to have a baby, or plan special tutoring for your child (as some examples), but it looks that you would be wise to postpone plans for now. Actually, delays benefit you this month. "Not now" does not mean "not ever."
Oddly, the Sun and full moon will be fighting with Saturn and Pluto too, and Saturn square the moon and Sun might make you feel overwhelmed with work with too many responsibilities on your shoulders. You may feel you need to pay for things related to the needs of your children, a pregnancy, a creative project (the latter may be going over budget), or a family member and are coming up short. You may feel you can't stretch your money far enough to cover all you need to pay for this month, but, dear Virgo, this is a temporary feeling. It may take as long as six months to be on firm footing, but it will happen.
Pluto square the Sun and moon can bring in critical people. Most likely that would be the person you are dating, but would not be your spouse if you are married. Alternatively, it could be a friend who is critical of you, not a business associate. Pluto's involvement could bring someone who might try to bully you into writing a check. Whew. Venus rules the sign of the new moon. She will be observing all that is happening and reach out to Saturn and Pluto to try to calm down the situation.
You might think, what else is going to happen this month? Well, we have an angry full moon, October 31, ironically on Halloween. This full moon will be in Taurus, a sign that blends well with your Virgo Sun, so that will help somewhat, but here's the situation. This full moon will light your ninth house, ruling long distance travel, international relationships, immigration, discussions about citizenship/green cards/visas, and media products (broadcasting, publishing, digital)—with you as the subject of the story or as the producer or writer. The ninth house also rules academia and the courts, and one of these areas will draw your attention and come to a conclusion, but there will be twists and turns.
The full moon of October 31 will be tightly conjunct unpredictable Uranus, and both the full moon and Uranus, standing shoulder to shoulder, will be 180 degrees away from the Sun. That means Uranus will oppose the Sun, a separating aspect that tends to happen suddenly. This is a hot-wire full moon, so the only thing you can do is try to focus on your own agenda and do all you can not to poke the hornet's nest. Everyone, of every sign, will be feeling raw and stretched out and easily drawn into an emotional response. Also, at this same full moon, Mercury, your ruler, will pick an argument with Pluto. Yikes, this will be like a chicken coop, with feathers flying. Again, the topic centers on money.
If your birthday falls on September 1, plus or minus four days, you may be the one Virgo who can find a way to make this full moon work in your favor. The same is true if you have Virgo rising 9 degrees or the natal moon in Virgo 9 degrees, in both cases plus or minus five degrees. Also, look at your chart and see if you have a planet in Taurus or Virgo at that degree and same tolerance—that planet will be lit up and help you.
—————————————–
Please Note: On October 1, 2020, there is a full moon in Aries 9º, not Aquarius 9º. We apologize for this error in our 2020 calendar.
——————————————
SUMMARY
October won't be your typical month. It's rife with challenging new and full moons, for the planets will be thumping around the heavens, and we will hear their heavy footsteps loudly. The universe cannot tolerate stagnant situations that show no progress, and this month will first send a powerful full moon on October 1 to create change and provide needed information and a change of perspective.
You will immediately focus on your finances on October 1, regarding both money that may be owed to you and money that you may need to pay to others. Your expenses have been high ever since Mars entered your financial eighth house on June 27, where he is due to remain for six months (rather than the usual six weeks tour of Mars), so you may have to slow down purchases temporarily until you see the lay of the land. Within four days of October 1, you may be paying rent, a mortgage, estimated taxes, or a student loan—you get the idea. However, this check you will write or receive is not usual—it seems larger than what you normally would pay or are given. You may also gain a commission or royalty now, so money will come in and go out. Venus will contact Mars at the time of this full moon in Aries, a comforting sign that a little more than enough money will come in to cover expenses, despite your fears.
You do have to watch for untoward news on October 7, when Uranus will oppose Mercury. Mercury is your ruling planet, so try to keep your schedule relatively clear on this date, plus or minus one day, for news will not be what you'll expect.
Mercury rules contracts of all kinds, so by all means, all month, do not sign anything, and avoid travel, too. Only two days later, October 9, Mars and Pluto will be at odds, and that's a heavy-duty confrontational configuration.
On October 12 when Jupiter and Neptune will be in sync—a rare aspect that has been known to bring divine creative ideas and expressions—your romantic or business partner will be very helpful to you.
Normally, a new moon in Libra would stimulate opportunity to make more money in salary or fees, and you might manage to do so, but keep in mind that this new moon is flawed. The new moon and Sun will be in sharp conflict with Saturn, Pluto, and Jupiter in your house of fun and love, suggesting you might want to tighten your spending voluntarily in the coming six months, perhaps to meet a goal, such as to plan for a wedding or to have a baby. It could be expenses related to a large creative project or money you saved for a special vacation, as some examples. At the same time, Uranus will still be opposed to Mercury, so you seem tense about a writing or editing process, or another project that seems to be highly important to you in advancing your career.
This month has two full moons, and the second one will fall on October 31 in Taurus, your ninth house of distant travel. You may get a surprise invitation from a friend to come visit—something unusual is coming up. Still, Mars, started to retrograde on September 9 and will continue to be retrograde until November 13. Mars is in your financial eighth house of other people's money, so prior to November 13, it will be hard to make good progress when it comes to sales or increasing your income.
To make things a little more complicated, another planet, Mercury, will also go retrograde, October 13 to November 3. Because Mercury is your ruler, you might feel frustrated with your inability to raise your income, but things will improve by the middle of next month. Keep focused and be patient—the work you do will pay off in coming months. Also, just because you may now have to put off a trip or other event you had been looking forward to does not mean it will never happen.
Venus will be in Virgo from October 2 to October 27. Before Mercury goes retrograde (October 13), shop for new things to wear in the coming season. One of your happiest days of the month will come on October 10 when Venus in Virgo will receive glittering rays from Uranus in Taurus. Cupid may come and find you—look your best.