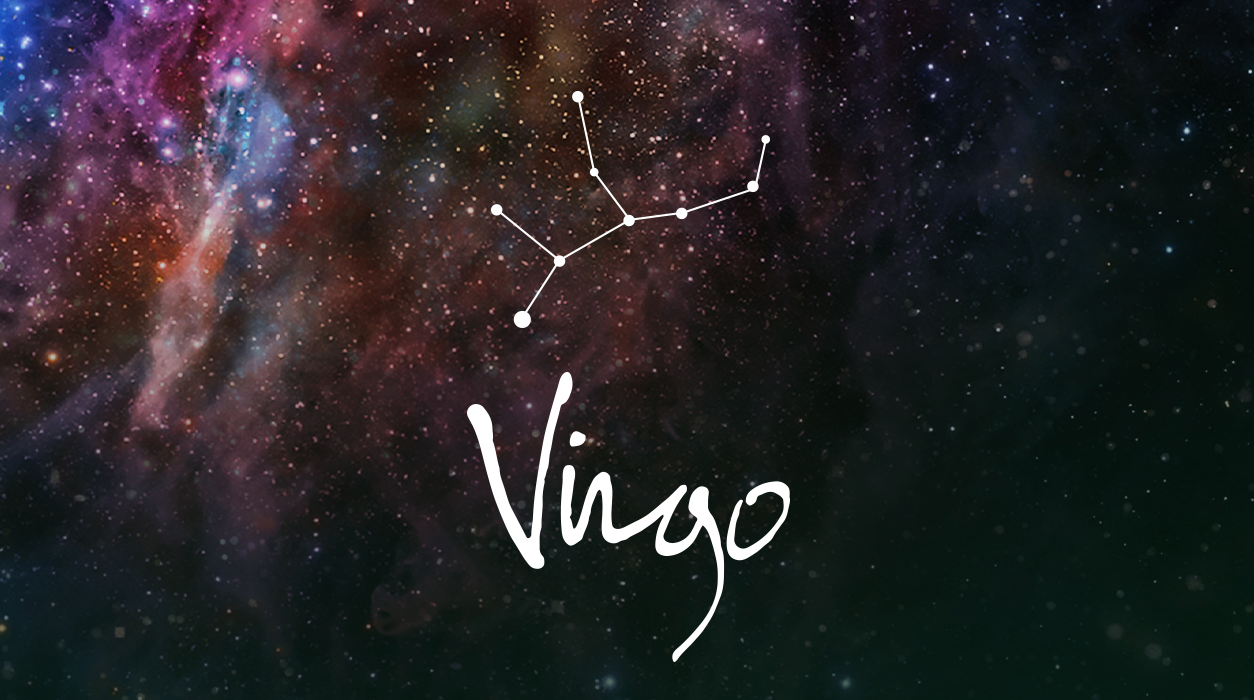 News from Susan Miller
NOVEmBER 2021
Dear Reader,
I know you have been waiting for my Year Ahead 2022 forecast, and it is here! Read on!
My manuscript for the Year Ahead 2022 is tucked inside a very special luxe beauty and wellness box of products called The Cosmic Collection, which I did by teaming up with Instyle Magazine and Brandshare. Choose your box of products by your element—Fire, Air, Earth, or Water—and you will find beauty products that I selected for you in collaboration with the beauty editors of Instyle. Lots of thinking went into my selections. This is a great way to shake out of a beauty rut for the New Year 2022 and find new products that I feel you will love.
Your Horoscope by Susan Miller
Cosmic storms are moving through, and you could feel the sudden guests, deep cloud cover, and an electrifying atmosphere. Fortunately, you may not be affected by the brunt of the storms in the way that fixed signs Taurus, Aquarius, Scorpio, and Leo will be in November.
You are a mutable sign, a category known to be highly flexible, adaptable, skilled in communication, and the go-to person in a crisis because you so easily come up with multiple solutions. You keep your cool while others are losing theirs. Those attributes should come in handy in November. Two troublesome lunations (a new moon and a full moon lunar eclipse) will cut across intellectual and philosophical sectors of your chart, so you may decide to revise a long-held point of view of yours.
The month opens with a troublesome new moon November 4 in Scorpio, 13 degrees, and it will be directly opposed by the planet of unexpected developments, Uranus, in a 180-degree tug-of-war aspect that might bring messages you are not expecting. This could temporarily knock you sideways. Uranus rules your work-a-day projects, tools you use to get your job done, co-workers, and workplace atmosphere, and here is where things may go haywire after the new moon appears on November 4.
The only other planet having an appreciable effect on this new moon will be Saturn standing in Aquarius—guess where? Your work-a-day project sector, the same area that Uranus rules. Saturn will be found 90 degrees away from the new moon in Scorpio and 90 degrees away from Uranus in Taurus—that puts Saturn in the center between the new moon and Uranus, an aspect of tension in each direction. It appears work will be strenuous, so you will need to take frequent breaks. As a Virgo, the idea of taking breaks is alien to you, but this month, when everyone will be feeling the heat from these planets, it would be your best idea.
If you are working on a contract in November, finding accord could be surprisingly difficult, so allow more time and attention to the process than you feel you need. The third house, where this new moon will be located, rules agreements of all kinds, but as you see, this new moon will be under siege. The third house also rules your sister, brother, or cousin, so your relative may figure prominently in your life in November. I am not sure why. You may be concerned about the happiness and welfare of your sister, as one example. With Saturn pressing on you, you will likely take on the responsibility to see that your sibling is OK.
It is alternatively possible that your sibling will upset you in some way. Mars has entered this area of your chart on October 30 to stay until December 13. Mars often brings noise or much activity—you may have a disagreement, but let's hope that does not happen. The third house also rules short-distance travel, but in a month this wild, it might be best to stay home.
In America, the big holiday of Thanksgiving will arrive on November 25, but that is late enough in the month to get away from the squabbling planets that will come earlier. Still, I suggest you bring your car in for a tune-up to make sure it is in good working order. Of course, you might fly or take a train to go to Thanksgiving dinner. When family is together, sometimes hot button topics come up, but do your best not to be provoked. I've rarely seen such a volatile month.
Do you need a professional photograph taken of you for Instagram or LinkedIn? Choose November 12 when the mighty Sun will work with Neptune and nudge you to have your photo taken—a beautiful image of you should result. Alternative days, with equally pleasing photos would be November 29 and 30.
Now let's look at the full moon—this month, the full moon will also be a lunar eclipse, November 19 in Taurus, 27 degrees. This eclipse will fall in your ninth house, your other travel sector, only this time, you are likely to take a more distant trip. Uranus won't be taunting the Sun and moon in the same way he had at the new moon on November 4. Now he will confront Mars.
Mars and Uranus will reach their exact 180-degree confrontation on November 17. These two planets will be locked in confrontation and incredibly close to each other, making this a significant aspect. This is a hot, passionate, but often angry aspect—for some, explosive—so again, do your best to keep things level and low-key.
The lunar eclipse might bring a trip within five days of November 19. Or it may bring you in touch with other relatives who come to visit you, perhaps a beloved aunt or uncle—relatives you've not seen in a while. Travel may be troublesome though, so if you do head out, get to the airport early, and if you're driving, have your car checked by your mechanic, even if you think you don't have to do so. Keeping your car in tip-top position is always a good idea.
This same ninth house that will be spotlighted by the lunar eclipse November 19 rules higher education, so you may have an important exam that you will be studying for (but only if you are in college or graduate school) and find the test to be different from what you understood it would be. As a Virgo, you can respond quickly, and because you have a near-photographic memory, you should ace this test.
The ninth house also rules publishing and broadcasting, so if you are the subject of an interview, keep your antenna up. If you have a publicist or manager, have that person with you. Sometimes journalists or producers have an agenda that's unknown to you, and that agenda might not match yours. In the days near November 19, I want to be sure you are not upset by the interview when it becomes public. If you have someone you regularly collaborate with on your team, someone with experience in dealing with the press, such as your publicist or manager, then invite that person along.
If you are not the subject of a story, you could be the journalist or producer. In that case, you will need to get it done by November 19 or at the latest, November 23, as all full moon eclipses are strong for approximately four extra days. Mercury, your ruler, rules communication projects, and with Uranus still opposed (Mercury opposition Uranus was exact on November 13), you will either be eager to split from tradition and try a new approach (Uranus can do that), or have unexpected problems completing the story. If you can, give yourself as much time as possible to finish the project.
Mars opposed to Uranus could bring a large expense too, concurrent to everything else going on (although the expense may be related to what comes up). Mars is the natural ruler of your eighth house of other people's money. Don't worry about this—you are in line for making good money in 2022, so an expense now will only be a blip on your radar screen, one you will forget once you get to spring. Your financial outlook is very strong and positive.
There is one bright spot to this maddening month—Venus is about to move into Capricorn, a fellow earth sign like yours. Venus won't stay just for a month (which is usual) but will stay for weeks, from November 5 until March 6! To have Venus in such a compatible place for you, and for so long, is great news for you.
However, there is a catch—Venus will be retrograde during part of that period, from next month, December 19, to January 29, 2022. (As said, the longer period is November 5 to March 6.)
When Venus retrogrades, she sleeps, and we are not able to access her greatest gifts. When Venus is retrograde, you should NOT start dating and circulating—do that before and after the retrograde. If you meet someone in November, it is unlikely the relationship will fall apart during Venus retrograde. That's because you met and got to know one another before the retrograde. However, you or your new love may have planned to fly home to see family over the December holidays, so you both may undergo several weeks of separation. As they say, absence makes the heart grow fonder.
Venus rules not only love and commitment but also fun and luxury. If you are about to buy tickets to the Nutcracker ballet, for example, to start a family tradition for your children, then buy tickets for a November or early December performance, but stay away from the days that are close to the start of Venus retrograde, December 19. If you plan to go shopping for diamonds or other precious jewels (if you are getting married, you might go together to the jeweler to choose the ring)—in this case, the same dates and rules apply.
Venus also rules good looks. Avoid Venus retrograde for your appointment to get Botox or fillers, and because you need to separate your visits to see your dermatologist, plan to skip late December and January, so either go now, in November, or make your appointment for February or March. (I love both months, but particularly for you, March). If you were hoping to cut your hair dramatically or change your hair color, or if you're one of my male readers, to grow or shave off a beard, do so now. Don't put it off.
Concentrate on November, which should still be good for all these Venus-ruled activities.
Do you need a professional photograph taken of you for Instagram or LinkedIn? Choose November 12 when the mighty Sun will work with Neptune and nudge you to have your photo taken—a beautiful image of you should result. Alternative days, with equally pleasing photos would be November 29 and 30.
Speaking of November 30, this will be one of the most glamorous days of the month, perfect for romance. This falls on a Tuesday, but still, try to go out with your one truelove for a marvelous dinner. The restaurants should be decked out in tiny, magical lights to celebrate the season—make a reservation. A night this enchanting should be used!
SUMMARY
You've been busy, and you may be longing to travel, but this month all kinds of travel have pitfalls. You might start off going a short distance, within 200 miles from your home. That sounds simple enough, BUT in November, with its smoke and mirrors environment, nothing will be the way it looks at first glance.
The new moon of November 4 will begin the emphasis on travel, and you may plan on seeing your sister, brother, or cousin shortly after that new moon arrives. Alternatively, you may be getting ready to sign an agreement with a client and want to travel for a face-to-face meeting. Although you may negotiate agreements all the time as part of your job, this particular contract will not be easy to finalize and will be a test of your resourcefulness, flexibility, and ingenuity. You will need to be on your A-game and demonstrate your diplomatic skills. For best results, don't plan to sign until the end of November. That's when the Sun will work beautifully with Saturn for a long-lasting, harmonious, and profitable result.
The problem with the new moon on November 4 is that Uranus, planet of unpredictability, will confront this new moon and Sun in a tug-of-war aspect, creating obstacles and delays in travel AND in negotiations. This new moon will fall in your third house of agreements, which is the reason finding accord may become a challenge—something you are not anticipating.
Uranus is the natural ruler of your sixth house of work-a-day assignments, people who report to you or work as part of your team, the equipment you use, and the headquarters that houses your workplace. With Uranus opposed to the Sun and tender new moon, something is almost sure to come up that needs your attention. You won't see this coming as the incident will seem to come out of thin air. A client may ask for a new direction on a project, or an essential team member may announce his or her departure, or you may have computer problems, and you don't need any of this to be happening.
At the same time, Saturn, based in your routine work-a-day sector, will press on this new moon too, from a tense 90-degree square position, so you will feel pressure to move things along, take responsibility, and take over if a team member is absent. Soon you will find that keeping things on track is easier said than done, for several unexpected events will keep coming up to nearly throw you off course. This will be happening to everyone—including your boss and your client. Everyone, of every sign, will feel the wild weather of November. If you can put off any important talks or launches to December, it would be an idea worth considering
Two weeks later on November 19, a full moon lunar eclipse will appear in Taurus, bringing you another opportunity to travel, only this time you may go a much greater distance. If you don't travel, you may work with foreign people overseas, a broadening experience. If you are currently enrolled as a graduate or undergraduate on campus, a major exam may test your qualifications. You'll have to study a wide range of material because the test won't include what you are expecting.
Lunar eclipses have the strength of several full moons rolled into one and often bring life changes that you long remember. Taurus is a sign that blends well with your Virgo Sun, but with Uranus still acting cranky and about to oppose Mars on November 17 (but still strong by November 19), if anyone attempts to contain your movements or tries to limit your desire to explore new avenues and arrangements, you will rebel—something no one ever expects you to do.
At this point in the month, near the lunar eclipse, emphasis will be on travel, international relationships, your career, or a legal or media matter. With Mars in your third house, if you work in sales, you will be negotiating all month, finding clients are recalcitrant and difficult to pin down. At this full moon eclipse on November 19, something will reach a conclusion to make room for something new. Be patient. I promise December will be a joy and not bring frustrations like the ones that will come and go in November. Mark November 30 on your calendar for a bewitching night for romance.