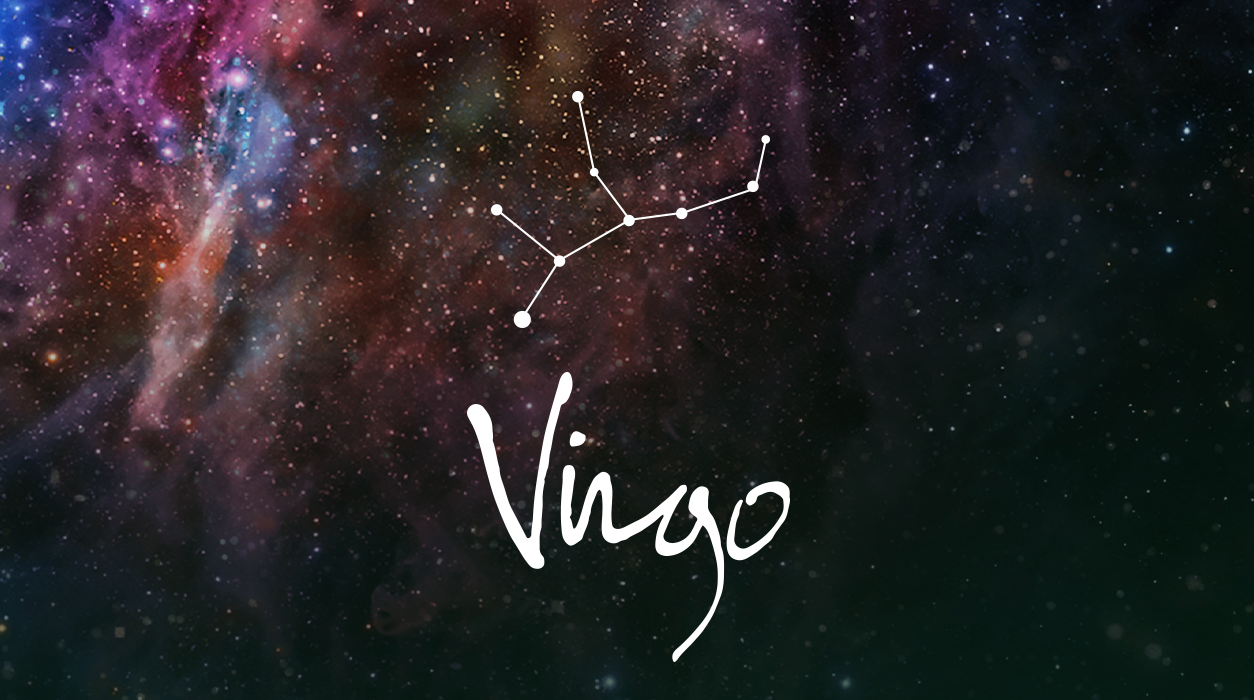 A Note from Susan Miller
November 2020
Dear Reader,
November is a very big month, and I wanted you to have all the information you need to take full advantage of the changing aspects. I went back to October to put your life in context and to show you specifically how different—and better—November would be for you.
November starts off tense (depending on your sign and exact birthday), but it gets special by the gorgeous new moon of November 14. Also, Mercury and his big brother Mars will both go direct after endless weeks of being in retrograde, so you will see the pace of life pick up in a way that you will find gratifying. There will be opportunities to take advantage of at long last, and you will have two weeks to get ready. On top of all of this, the eclipses are back—these are gentle and sweet and will push you forward into a new realm. The first one is due November 30 in Gemini, and the second one, a dazzler, is due next month, December 14, in Sagittarius as a new moon solar eclipse.
Your Horoscope by Susan Miller
Life is getting better, but if I were to meet you on the street and say that to you, you might look at me as if I were delusional. Things truly are improving, but this month, with its weird ups and downs, might make you wonder.
One of the hardest full moons of the year occurred on October 31 in Taurus, 9 degrees, and it will still be strong as you enter the month until November 4. Uranus, the planet of unpredictable, disruptive, creative, independent, and rebellious energy, is tightly conjunct the full moon in Taurus and tightly opposed the Sun in Scorpio. That's a big deal.
This full moon will light your ninth house, and because we know full moons bring things to culmination, a matter related to the ninth house is coming to critical mass. That could be a legal matter or one related to your efforts to get an advanced university degree. Virgos are often very talented in the communication arts, and if you are a writer or editor, or are working on a publishing, broadcasting, or digital project, this full moon might make things go off the rails when you least expect things to go wrong. You will have to stay vigilant.
The ninth house also rules foreign travel, but in the time of the pandemic, that's probably off the table for now. You might work with people based in foreign countries, however, say, if your book is published in another language, for example, or if you get a regular column in a foreign newspaper or magazine. You might also work as a stock broker and deal with people in foreign markets.
Something, however, seems poised to go haywire, and not one bit to your liking—it will be in regard to one of these areas.
It looks like one of your friends may be drawn into the discussion but be more of a problem than a help. Your friend may act erratic or out of character, making you wonder what in the world is going on. Is it in the water? I am not sure you will be open-minded about how things go.
Keep an eye on relatives, especially in-laws or one of your aunts or uncles, as well as people in your immediate family. In a month where things will keep happening in various parts of your life, you will need to stay alert and be ready to move in any direction.
As I mentioned, you often are talented with words, and you will have to watch what you say verbally and in social media all month, for your third and ninth houses, both dealing with communication, will be lit up and under chaotic aspects. Think before you press that send-to-post button.
You are fortunate that this tough full moon of October 31 (affecting you to November 4) was in Taurus, which is an earth sign like your Virgo Sun. This means this full moon will blend well with your sign, doubly so if your birthday falls on September 1, plus or minus five days. The same is true if you have Virgo rising at 9 degrees or the natal moon in Virgo of the same degree. In all cases, allow a plus or minus of five degrees.
The month's end is punctuated with a lunar eclipse in Gemini November 30 filling your house of career achievement, success, and reputation. Saturn and Mercury, working together, will support your decisions and create a positive long-range outlook for professional success on or soon after this eclipse occurs. You might change jobs with a big step up, get a major promotion, or win an award.
Even if you are initially rattled by news you receive in the first days of the month, with the full moon in compatible Taurus, you can turn the tables in your favor. The axiom, "it's not over until the fat lady sings" applies here. Let things play out—it may take a little more time until you will see the final resolve of the situation. With a dollop of ingenuity from you, things can work in your favor.
You will be happy to hear that Mercury will turn direct on November 3. Mercury has been retrograde since last month, October 13. Say goodbye to the delays and mix-ups, lost items, mechanical difficulties with machines and computers and software, plus trips to the repair shop. Mercury retrograde can test your patience.
Last month was not the time to sign a contact—you can sign this month, but leave some space between November 3 and the day you sign. (If you have my annual 2020 calendar you can examine the days you hope to sign and pick the best. My annual calendar always includes the coming January, in this case, January 2021.) You can also buy electronics now, which would not have been wise last month, even with attractive sales—there will be many more sales in late November and throughout December. I have my eye on a new iPhone 12 but won't buy it until the second half of November.
Mars has been spending a very long time moving through your eighth house of other people's money, causing you to think a lot about making money and how you spend it. Often, Mars in the eighth house, as you have, can bring about a dispute that has to be resolved. It could be that you can't agree with your soon-to-be-ex about the fair division of property in a divorce. It might be that someone owes you money, and getting paid is hard. You may not like the assessment an insurance company came up with recently to cover a claim you sent or the money your college will grant you for financial aid. Regardless of the situation, it will come to a quick resolve.
Mars in the eighth house can also raise expenses dramatically, either because COVID has hit your business hard, or perhaps you're taking the time now to invest in your business with computers, software, personnel, or advertising/publicity. Alternatively, you may have invested in yourself by taking classes, going back to the university, or doing any number of things to raise your attractiveness to employers and clients in the marketplace.
There are other ways Mars in your eighth house of money may influence your actions. You may work on savvy year-end tax planning, or you may look over your credit report and find ways to boost your credit rating. You may make a yearly contribution to your retirement account and figure out what you can afford. You may help a family member financially. With the pandemic playing havoc on the job market, what I see—a huge focus on money on your part—may be that you are simply anxious to find a job. You might find one too—at the end of this month. (More about the better days that are due, dear Virgo, in a bit.) You may have put in the time and energy to increase your value in the workplace and may not have seen enough progress, but now you will. Mars will turn direct on November 13 shortly after his little brother Mercury, your ruling planet, on November 3, at which time you will see much greater progress than you have in September and October. If you are happy with how you are advancing, you will be ecstatic—you will see things become even more impressive.
The new moon in Scorpio, 23 degrees, on November 14 will be helpful in many ways to you. It will light your third house of communication, so you will suddenly see a blast of energy come through your window with overflowing emails—with proposals, not spam—Zoom meetings and conferences, and with FedEx and UPS shipments going in and out. The world will start to run faster as the freeze on things begins to melt away.
Your creativity will be exceptionally high now and in weeks ahead, so voice your imaginative ideas without hesitation. You have Jupiter (good fortune), Saturn (self-discipline), and Pluto (regenerative powers) all working to help you from your creative fifth house. All three are in earth-sign Capricorn, another signal that you are getting cosmic support. Those three planets will be in ideal angle to your new moon on November 14. There is no doubt November will be a better month than October, and December possibly even better yet.
If you feel you must get away, consider going to a nearby mountainous location—you need not go far to get a chance to relax. If you have been dating someone you care about deeply, it might be okay to go away for a weekend drive and stay at a clean, approved bed and breakfast. Be sure the location is not listed as a coronavirus hotspot in your region. I am not saying you necessarily should travel, because you can make things fun at home, too. Actually, I would like to keep all my readers home, but lately everyone is calling me, saying that they have to see something different for a change, even for one night.
I worry about you traveling, though, because Uranus will be acting up again, ready to confront (be in opposition to) Mercury, your ruler and planet of quick, short travel. They will be within orb at the new moon of November 14 and will peak on November 17. On those days, avoid travel. Also, early in the month, bring your car in to have a checkup, including the tires, and make sure your car is in fine condition.
Due to Uranus' opposition to Mercury, watch the words you use to communicate—words matter, and people you are speaking to might take things more than one way. You might not mean to offend anyone, but it could happen anyway, much to your chagrin. Uranus is quite a terror this month, so just be deliberate about the way you transmit your thoughts. That goes double for social media—that's one place things could really become enflamed, quite innocently on your part if you aren't paying attention.
The big moment of the month will come on November 30, the lunar eclipse in Gemini, 9 degrees. Eclipses always coincide with a new or full moon—they are super strong lunations, like a new or full moon on steroids. This will be a full moon and will bring to fullness all you've done so far in your career. You may be in the spotlight, so "get ready for your close-up."
I believe the eclipse of November 30 could well be your moment of reward. Gemini, the sign of the eclipse, is a sign that likes to reach out and touch people through writing, reporting, negotiating, translating, researching, editing, or working in sales, marketing, public relations, advertising, social media, app development, website creation, and more. So if you work in any one of the communication arts, this full moon eclipse will have an especially strong influence on you.
Mercury will take the lead on this eclipse, and I am so happy to report that Mercury will be in contact with good-fortune Jupiter, stable and security-minded Saturn, and financial-minded Pluto, all in your fifth house of creativity. This tells me that if you are given a new job or promotion at this eclipse, you are likely to enjoy your new position, as you will have lots of room to put your stamp of individuality on it. If you are finishing a job now, you may get an award or praise for your work.
One warning does come up—Uranus is at it again, and this time he will pick on Venus in your third house of travel. November 30 and the days surrounding the eclipse would NOT a good time to be on the road. Stay home!
Do you see what Uranus is up to this month? First, he picks on the Sun and full moon (October 31), then on November 14, he taunts your ruler Mercury, and at the end of the month he is riling up Venus. I thought about this and have come up with a theory: I think the universe has Uranus to keep us on our toes, to flex our ingenuity when necessary, and to learn to come up with sudden solutions when the situation presents itself. This time, not only don't I want you traveling anywhere near November 30, but I am wondering about the pay you will be offered with your promotion or new job (or the fee you get at the end of the project). You seem to be surprised that it is not more.
If you are not happy with the amount of compensation offered, see if you can say, "Okay, let me work with you for a while, and see how I do. Let's think of this as an audition. After 12 weeks let's review my salary." In this market, it's hard to get paid well—so many people are out of work. Eclipses bring change, so if you are out of work, the change could be that you do get a job, so be sure to work on that aim. It would be one you really like.
Before I go, I want to warn you that I worry a lot about the pandemic reaching a very severe stage. Jupiter and Pluto are responsible for the spread of the coronavirus, for Jupiter expands all it touches, and Pluto rules viruses and bacteria. They have not met in conjunction for 13 years, but this year they met April 4, and we all remember how bad March through May was in New York and Italy, as well as other nations. Jupiter and Pluto went retrograde and met on June 29, and Brazil, India, and the southern part of the US was hit hard, along with the west coast. Now they will meet again, November 12.
Do not let down your guard, dear Virgo. My job, as your friend, is to keep you safe. Wash your hands, wear your mask, keep your social distancing. Stay away from groups of all kinds—even small ones. I feel the virus will start to tone down by Christmas (we have practically cancelled Christmas in our house), and a breakthrough announcement will come either in the last week of December (when Pluto and Jupiter are far enough apart) or more likely on or very near January 12. This does not mean we'll have a vaccine—that will take time. What I see is a turning point.
Google the Spanish Flu and read what happened in 1918. Guess what—Jupiter and Pluto were together then too, in a once-in-13-year meeting like we are having now. Look at old fashioned black-and-white photographs of people back then, and somehow, looking at their faces, you, like me, will feel a strong connection. Take good care, dear Virgo.
SUMMARY
As the month begins, you may be thinking of taking a quick trip, but considering how wild and wooly the aspects will be in November, it might be best to focus your excitement and entertainment on your home—for "just us two."
The full moon of October 31 was full of unexpected developments, but the problem is the surprises could be jarring. That full moon will be influential through November 4. While you'd love to let go a little in a new setting, you do have expenses that are running high, so it's just as well that it's not a good time to pack and go. Keep your health strong, and don't drop your guard against the pandemic—Uranus opposed to the Sun at this full moon period might lower your resistance, so plan rest, too.
By the new moon November 14, you may be negotiating a contract, but with Uranus still in direct conflict with Mercury, the planet that rules agreements, both written and verbal, it would not be the time to seal the deal until you get several days after November 17.
Mercury is no long retrograde—a phase that extended from October 13 to November 3, making last month (and the first few days of November) a nightmare of missing mail, forgetfulness, misunderstandings, difficulties with computers and machines, delays, lost items, and other mishaps, of which Mercury retrograde is famously guilty. Still, Uranus opposition Mercury is a severe aspect that rules separations, not a coming together of two parties who are earnest to succeed, so mid-month is not the time to sign any important papers or to travel. (Keep a separation of days after Mercury goes direct as well.)
The one area that shines for you relates to writing projects, especially imaginative ones, such as if you're working on a novel or a collection of poetry, writing novels or screenplays, or composing music. This new moon will mark the start of a very busy period with a flood of emails, phone calls, and Zoom meetings. As we all know, the year-end holidays are nearly here, so you and others will be anxious to finish deals before executives start taking time off. Both in business and in romance, partnerships will go smoothly, thanks to the intervention of Neptune, planet of unconditional love, and the mighty Sun.
The month's end is punctuated with a lunar eclipse in Gemini November 30 filling your house of career achievement, success, and reputation. Saturn and Mercury, working together, will support your decisions. These two planets will also create a positive long-range outlook for success on a professional initiative you take, on or soon after this eclipse occurs. You might change jobs with a big step up, get a major promotion, or win an award.
With the gang of three—Jupiter, Saturn, and Pluto—in your fifth house of creativity, your new position would enable you to express your style and taste in a substantive way. On the sidelines, Uranus will be having a tiff with Venus, a planet that has links to your earnings and profits, so don't sign any papers on or near the eclipse—wait until December. If you can't get the money you want, take the job anyway—it's always easier find a job if you already have a job.