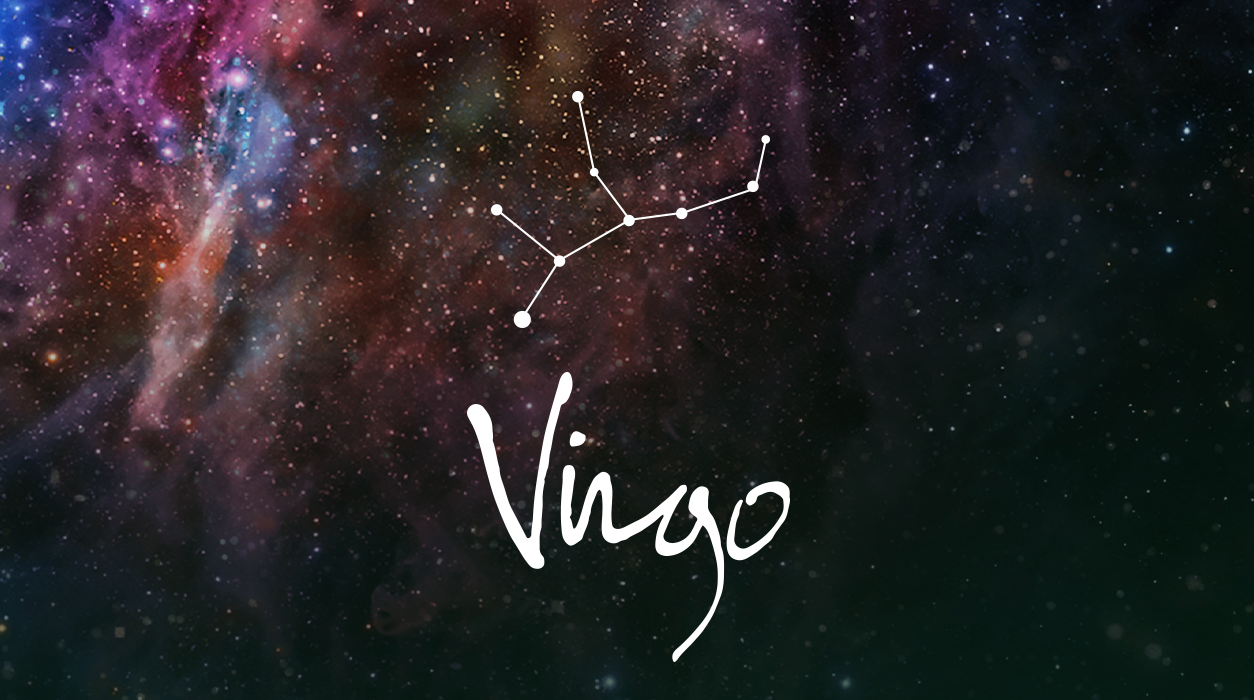 Monthly News from Susan Miller
MAY 2022
Dear Reader,
This is a big month! Two eclipses are due, the one April 30 was a new moon solar eclipse in Taurus, and it will affect you for six months or more. The second eclipse will be a total eclipse of the moon (lunar full moon eclipse) in Scorpio, and it will affect you near the time it will occur because full moons tend to deliver news quickly and bring conclusions or endings—something ends and something else begins. Two weeks later, a sweet new moon (not an eclipse) in Gemini will appear on May 30. That is not half of what's happening in May!
Your May Horoscope for Virgo
This month, you may begin to see what links in your life are strong and which ones, if any, are weak. You will be able to fix any you find, or give up and move on. The reason is that the eclipses are back, which typically happen in pairs twice, a year.
The first eclipse that you will be dealing with happened on April 30, one day before the start of May, and it came by as a new moon solar eclipse in Taurus, 10 degrees. It lit your ninth house of international relationships and overseas travel, legal matters, publishing, broadcasting, the digital world, and undergraduate or graduate studies at institutions of higher education. One or more of these areas may draw your attention as you enter May, or you may be sorting out news you received (or soon will).
I think you'll be having discussions with foreign people, publishers, producers, or educators about a project you are interested in doing, but Uranus could act up, so problems might arise that will need to be ironed out. When we have a solar or lunar eclipse, sometimes a person is "eclipsed out" of our lives. For example, a friend might move away, get married, or have a baby, and if your lifestyle is different from your friend's, the change will bring major shifts to your relationship—that's natural, but you could feel a little sentimental about what's happening. Alternatively, you may have a deep disagreement with a friend, one that could cause a riff. There are many possibilities, but let's hope that the last possibility doesn't happen.
New moons tend to be positive because they set off a fresh chapter, but this one brings sudden news that could temporarily rattle you. This is because the new moon will arrive arm-in-arm with Uranus, the planet of radical, unexpected change, conjunct the Sun and the new moon. This new moon is also a solar eclipse, which makes it much stronger than a normal new moon. In this instance, the universe is speaking in riddles.
On one hand, a new moon usually opens the door to new circumstances and often brings opportunities, and that is very possible for you now. On the other hand, it arrives with Uranus, a rebellious, iconoclastic planet that sweeps away all that is not relevant and provides a chance to right what is wrong or upset the apple cart and start anew. Astrologers call Uranus the Great Awakener for a reason.
This new moon eclipse has other aspects associated with it, and again, they are mixed. Mars is currently in Pisces and touring your seventh house of serious partnerships, and he will be beautifully supportive of the Sun and new moon. This suggests that you will get enormous support from your spouse, long-term, live-in romantic partner, business partner, agent, manager, publicist, lawyer, accountant, social media manager, or another business collaborator you hired with whom you share a mutual commitment to a goal. In this case, the collaborator works with you to provide protection, insight, and expertise.
Some of the hallmarks of eclipses include the fact that something from the outside world, over which you'd have no control, comes in and suddenly changes your plans. Eclipses provide a glare of light and a great deal of truth to a circumstance.
Jupiter and Mars in your money house will set up direct communication with the Sun and the new moon in your tenth house. Wow, you are heading straight to the top, dear Virgo.
You have the advantage that this eclipse is in Taurus, an earth sign like your Virgo Sun, and that gives you the potential to find a way to benefit from what comes up, especially if your birthday falls on September 2, plus or minus five days, or if you have Virgo rising or your natal moon in Virgo at 10 degrees, with the same tolerance of plus or minus five degrees. Additionally, if you have a planet at 10 degrees, plus or minus five degrees of Taurus, Virgo, Capricorn, or Cancer, you will have special help from that planet.
There is another planet in the mix, Mercury, your ruling planet, and Mercury will be retrograde from May 10 to June 3. From the last week in April, you already started to feel in advance the slowdown Mercury brings. Mercury could cause glitches in communication, so try extra hard to be clear and deliberate in your messaging. Do your best NOT to sign a contract when Mercury is retrograde.
If you absolutely must sign papers, do so on May 3. This is a dazzling day and quite rare, for Jupiter, the giver of gifts and luck, will be at an ideal angle to Pluto. Both are heavy-duty financial planets, so if you sign papers on this day, the deal would have great profit potential
Jupiter will be, at this point in the month, in Pisces, your seventh house of serious partnerships of all kinds, including marriage and business and committed relationships. Pluto is in your fifth house of creativity, also ruling love and children, so if you are working on a creative project, you will get extra benefits. The fifth house also rules speculation, so if the project is new, Pluto, working with Jupiter, will give you a great day to agree.
Next comes the May 15/16 eclipse in Scorpio at 25 degrees that will light your house of contracts, but again, it would be better to sign in June. Your third house will be lit, ruling all sorts of communication, but because eclipses can kick up quite a bit of cosmic dust, it will be hard to see the road ahead. It would be better to temporarily step away from the situation so you can think things through.
Not only will an eclipse cause confusion at this time of the month, but so will Mercury retrograde, creating another reason to slow down. If you can put off signing until June 10, that would be my favorite day for you to ink the deal. (Mercury goes direct on June 3, and June 10 has a nice interplay between Mercury and Pluto, perfect for signing.)
Make all electronic purchases in June, not this month, for the best results. So do your best to avoid buying a car, kitchen appliance, like a dishwasher or refrigerator, computer, flat-screen TV, expensive headphones, camera, vacuum cleaner—you name it!
Again, Uranus will be active on the lunar full moon eclipse on May 15, but Uranus will be 10 degrees away from an exact opposition to the moon. That's right on the borderline of significance. I allow 8 degrees for aspects to normal lunations, but through experience and research, an eclipse gets 10 degrees in my book. This is a lunar eclipse, so the full moon will take center stage and bring something to a conclusion. Saturn will be in hard aspect to the Sun in Taurus and the moon in Scorpio, adding pressure. This could be a moment when you may learn something if you make a misstep, for Saturn is a great teacher. Saturn cares about you and wants to make you wiser and stronger, but admittedly, Saturn has a strange way of showing it. He does want to make you the best version of yourself.
There is help, though, with this May 15 lunar eclipse for Pluto will be very friendly to the Sun in Taurus, your ninth house, so again, a foreign person may assist you in a big way, or help may come from an editor, publisher, producer, educator, or lawyer. It appears a powerful, experienced person—perhaps who works in one of the fields I have listed—will pull some strings to protect you. This is a sticky eclipse—they all create changes—but Pluto could bring a cure at the last minute.
Keep in mind that all eclipses have a second act, the reason you should not react too quickly, before all the information is fully revealed. If you wait a bit and keep talking through the situation, you will get more information that you may not have been told, and it's good to keep talking, assuming you still want the relationship or project to continue. You might not want any part of it though, and in that case, you may leave. One thing you can count on is that at eclipse time, we get a great deal of truth, and anything that had been hidden from you will be revealed in broad daylight.
Now let's turn to some very good news that I have been excited to share with you. On May 10, Jupiter, the Great Benefic, will move into Aries to stay until October 27 and then return on December 20, 2022, to stay for several months into 2023. Jupiter is moving into your financial eighth house, which means you are about to enter one of your best financial years in 12 years.
The kind of money that could bring a fortune for you will be through commission, royalty, licensing fee, bonus, venture capital, sponsorship, university financial aid, or an outright scholarship. You may do well with a government program or tax refund, win money on a TV game show, or receive a generous check for an insurance payout. You might get an inheritance or be granted a jumbo mortgage, personal loan, or a business line of credit. You might get a large cash gift from your parents or a favorable court settlement, or you could negotiate a fair and generous divorce settlement.
Aries, the place where Jupiter will be, is tied closely to business and entrepreneurial enterprise. You may be starting your own business, or if you already have your shop, you may come out with a new product or service now. Aries is also tied to athletic competition, so you may be training for a match. Aries is associated with the military too, and if you are in the service, you are likely to do well.
Mars is traveling with Jupiter, and that tells me that you will be quite motivated to find new sources of income. It's rare for Mars to orbit with Jupiter when both are in Aries—the last time that happened was in May 2011, and before that June 1975. The next time Mars will travel with Jupiter, after this month, will be April 12, 2058. As you see, this is rare!
What's so special about the coming conjunction of Mars and Jupiter in Aries on May 29, 2022? Mars is the planet that teaches us to strive to be the best we can be. It is the competitive action planet. Jupiter is the planet that is strongly tied to financial success, and it is known to expand everything it touches. Simply said, Mars conjunct Jupiter, which will happen on May 29, means actions tend to lead to profits.
I know Mercury will still be retrograde on May 29 (and beyond), but it's fine to talk and map out plans—just don't make a final commitment until after June 3. May 29 is a Sunday, so use the days leading up to this sterling day, Thursday, May 26, or Friday, May 27, as the aspect builds. I like Friday the best for you as the transiting moon will be in compatible Taurus.
In your case, Mars will be in your eighth house of other people's money (the kind of money I just outlined for you above), and Jupiter will be in orbit with Mars in the same house. People always say, "Oh, should I buy a lotto ticket or go gambling?" I am always disappointed when someone asks me that question. No, I don't suggest that. In all astrological aspects, you must make a genuine effort to show the universe your intent. That is how to make the aspect work for you. I see you are quite motivated to make money this month because you seem to have higher than usual expenses this month. No matter, Jupiter will protect you.
You have something else to look forward to this month—the new moon at the end of the month. You may be saying, "Wait, there's MORE to say about May?" Yes, indeed!
You have the most glorious new moon (not an eclipse) of the year for making career progress coming May 30 in Gemini, 9 degrees, your tenth house of honors, awards, and achievement. Miraculously, Jupiter and Mars in your money house will set up direct communication with the Sun and the new moon in your tenth house. Wow, you are heading straight to the top, dear Virgo.
In the days and weeks that follow the new moon on May 30, search out new professional opportunities. If you love your job, ask your boss what it would take to get a promotion, and then follow the advice your boss gives you.
If you are self-employed, go after new clients—you may bring in two different prestigious clients who want to give you two big, high-paying projects. Also, if you are self-employed and want to be a leader in your field, you must act like a leader. Think of something you can do to invest in your business, such as place a new product or service on the market—something that will have the industry buzzing. If you have an idea, start taking steps after the May 30 new moon. To clarify, you don't have to clinch your goal this month, but you really should start it. When you begin something matters in astrology—the days that follow a new moon are always the strongest. If you are actively looking for a new position, Gemini is the double-bodied sign of twins, so you may get two job offers. Everything happens for you AFTER that new moon arrives, not before.
Romantically, Venus will be in the perfect place to help you, Taurus, from May 28 to June 22. You may be taking a trip this month because both eclipses will stimulate your ninth and third houses, both linked to travel. Venus is in your travel house and in fellow earth-sign Taurus. Furthermore, Venus is in her "home," for Venus rules Taurus where she is stronger and can take good care of you. While Venus tours such a compatible sign to Virgo, plan to pick up some new items for your wardrobe and find ways to refresh your look—you will love the results.
SUMMARY
A lot appears to be going on in a city at a distance from you, and you may be attentively following emails, phone calls, and Zoom meetings to keep pressing forward on the topic being discussed. It's clear that at the start of May, foreign people and places are where the golden nuggets lie.
Uranus, the planet of unexpected developments, will conjoin the new moon solar eclipse of April 30 and could send you off on a long journey or bring news of a deal to be finalized by a client overseas. Yet what comes up might be quite unusual, and it could pose a problem, simply because you never saw this coming. If you are a student at university, you may be getting ready to study abroad. If you are a journalist or producer, you may be absorbed by a fascinating story or segment you are shaping.
With a packed seventh house of committed partnerships, you appear to be working closely with someone, such as your business partner, agent, manager, or another collaborator who appears to be key to all you are doing. Or you may be planning a wedding or, if already married, focusing on your partner, who seems to have been making news in your life lately. Jupiter is found in this area of your chart until May 10, suggesting this person is very good for you, working in your interest, and adding emotional richness to your life (or if the alliance is for business, a strong sense of security).
By the full moon lunar eclipse on May 15/16, you may be thinking of taking another trip, only this time, it would be one closer to home. It would be good for you to travel as your career is soon to become quite active, and you may not be able to get away as easily. This full moon eclipse will help you pack and go. Alternatively, it may be that you're finishing up a writing or an editing assignment. Since this falls on an eclipse, there's something important about it.
You may also be asked to sign a contract. Mercury is retrograding from May 10 to June 3, and it would not be advisable to sign while Mercury is out of phase. See if you can delay signing until several days after June 3. Mercury is retrograde in Gemini, the sign it rules, making this retrograde doubly strong. Mercury is your ruler too, dear Virgo, therefore you must be patient and sign—ideally—next month. If you feel you will lose the opportunity, then sign, but realize you won't likely be entering into a long-term situation. That may be fine with you—this opportunity might represent a bridge to another situation.
One special day will be May 3, a feature of 2022, when Jupiter and Pluto will be in conversation and high profits are likely. This would be a good day to sign a contract because it's before Mercury retrograde, and it's a sensational day.
A big event is about to happen on May 10. Jupiter, the benefic planet that expands all it touches, will enter Aries, your eighth house of other people's money, for the first time in 12 years. This is fantastic news, for it means you will enjoy financial gain now and in months to come. In fact, by the time this year is done, you may feel that 2022 was your best financial year ever. Jupiter will remain this year in Aries from May 10 to October 27 and then return from December 20, 2022, to May 16, 2023.
The type of monetary luck you will experience will be related to loans (bank loans, mortgage, venture capital) or money that reaches you in one sum (unlike salary which comes at regular intervals and is the same amount each time), such as an inheritance, contest prize, bonus, commission, royalty, licensing fee, tuition financial aid and student loan, tax refund, and a government program. This is a limited list but will give you an idea of the type of money that will be fortunate for you. Several years ago, you were under difficult financial aspects, but now you are heading into money. Being a Virgo, you will handle your success prudently, pay off debts, and invest with care—you will have some left over for an indulgent purchase, too.
May 29 is a dazzling day for money talks too—Jupiter will meet with Mars, and they will orbit together, shoulder to shoulder. This is a Sunday, but the days leading up to the weekend will be good too, for the two planets will already be very close.
Nearly concurrently, a new moon in Gemini (not an eclipse) will appear on May 30 and set your career life on fire. News will be exciting, and it's only the beginning, dear Virgo. Thanks to Gemini being a double-bodied sign, you may get two offers and need to choose between them. Offers will be prestigious, generous, and represent a step up, for Jupiter will be in the ideal position to help you. Do not settle—look for your dream job and the salary you deserve.
As said before, Mercury will be retrograde, so if you are interviewing for a top position, things will proceed slowly. The same is true if you are opening the doors of your own business—you will be confronted with delays, but delays will benefit you. Rushing or railing against the slow pace would be the wrong idea, so sit back and take your time. The universe will be staunchly behind you, dear Virgo.
Venus will enter compatible Taurus from May 28 to June 21. Love will be in the air, and your magnetism will grow. June's due to be fun.