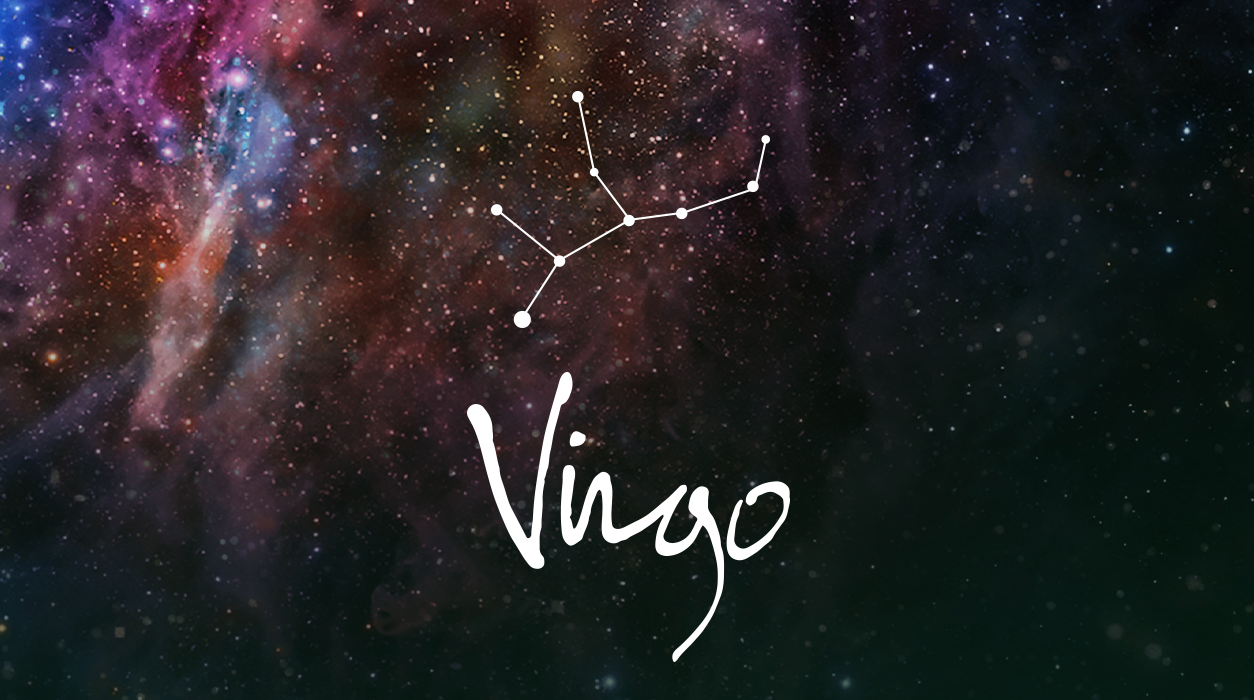 A Note from Susan Miller
MAY 2021
Dear Reader,
My former husband, Don Miller, died this morning, Saturday, May 1, at 8:34 AM in the city we always lived, New York City, Manhattan.
He was in a hospital, and the nurse called today to give us—me and my two daughters, Chrissie, who lives here in New York City, and Diana, who flew in from Los Angeles—the heartbreaking news. They did say his passing was natural, as his organs failed him. They had kept him very comfortable, and we were told he never felt pain. There were no decisions to make, and there was nothing that could be done. The finality of death is so chilling. I felt so sorry he could not have lived longer and had to pass this way.
Your Horoscope by Susan Miller
Ever since Jupiter, the bountiful planet of expansion, happiness, and financial gain, entered your sixth house of daily work experience in December 2020, side jobs or a plethora of projects and assignments probably kept coming to you.
If you tell me, no, finding work has been hard, you might want to adjust the way you've been trying to attract work, because I see Jupiter has been working hard for you. Decide what the market wants and how you can fill that need. If you advertise that you have the time to take on more projects, work may flow to you naturally. As a Virgo, you have a reputation for being thorough and striving for excellence.
Next month, you will have a favorable new moon solar eclipse on June 10, in Gemini, your tenth house of honors, awards, and achievement—a pinnacle career point in your chart—which may spell promotion and advancement. Whether you are working or looking for a job, this eclipse could put you on an exciting path. I am getting ahead of myself here, but the outlook is so good, I just had to give you the heads-up that something special is on the way for you.
Early in May, get as much done as you can, because Mercury will turn retrograde on May 29 and won't go direct until June 22. This is one aspect everyone will feel, but it is weighted more for you because Mercury is your ruler. The first three weeks of May will be highly productive, so you might as well press forward as diligently as you can.
You may wonder if that will mess up your chances for professional advancement on the solar eclipse, June 10. I think not. I feel a job offer may come from someone you know from your past—a company where you once worked or a VIP you enjoyed working with could trigger an offer. Alternatively, if you're currently working at a company you love, you may have been promised a promotion some time ago, but the pandemic got in the way. Now, you might get news that the promise was real, and it will come through soon.
If you own your own business, a client from your past could come back, or if you had to shelve a passion project due to lack of funding or bad timing, that project might jump to life now. Stay optimistic—good things are coming.
This month, your first big moment will be the new moon in Taurus, 21 degrees, on May 11. This new moon is in an earth sign, and Virgo is an earth sign, too—so right from the start, you should stand to gain from this new moon. It will light your ninth house of international relationships, foreign travel (which is still a bit "iffy"), passports, immigration, green cards, and visas.
Your first big moment will be the new moon in Taurus, 21 degrees, on May 11. This new moon is in an earth sign, and Virgo is an earth sign, too—so, right from the start, you should stand to gain from this new moon.
This area of your chart rules legal matters and the courts, your efforts to get a college or graduate school degree, and the media—publishing, broadcasting, and the digital world. One, or I suppose more than one, area listed could become a focus and create a glittering gain for you. Uranus, the planet of sudden developments, is in this same house and could trigger unexpected opportunity. In a minute, I'll tell you why—just keep this lovely thought in your back pocket for now.
I love that Pluto, currently in Capricorn, will be in the perfect position to bolster you from your creative house, 120 degrees away from the new moon. Artistic projects are likely to have power and energy these days, and your creative ideas could get approved and funded—these may become the jewels in your crown.
Saturn will be at a hard, 90-degree angle to the new moon, so of course, nothing is easy, but of all the signs, Virgo is the one sign that never shirks from responsibility and hard work.
I feel every Virgo will reap benefits from this lovely new moon in the days that follow its appearance on May 11. If your birthday falls on September 13, plus or minus five days, you will be in the ideal position to receive an outstanding opportunity from the May 11 new moon. The same is true if you have Virgo rising or the natal moon in Virgo, 21 degrees, or a natal planet in Taurus, Virgo, Capricorn, Cancer, Scorpio, or Pisces at 21 degrees, plus or minus five degrees.
There is more big news!
Mid-month, good-fortune Jupiter will leave Aquarius and enter Pisces, temporarily, from May 13 to July 28. When a big planet like Jupiter changes signs, that's news. The universe is giving you a preview of what's to come to help you get ready for next year's benefits. For approximately ten weeks, Jupiter will move from your work-a-day sector and enter your seventh house of marriage and business partnerships and collaborations.
If you are married, you will see your mate prosper, and you both will benefit. You will also feel closer to your mate and find time to give one another more than the usual amount of attention. Giving a person attention is the most precious and loving thing you can do. Imagine starting to pay more attention to your flowering plant. Give it plant food, water, and sunlight, and watch it flourish more than when you only gave it a little water, once a week. You see my feelings on this. Give anyone attention—your mate, your children, a friend in crisis—and the relationship will flourish.
During this period, you will find that joining forces with someone will be quite heavenly. Keep in mind, most of June has Mercury retrograde, May 29 to June 22, so do your best to avoid getting engaged, married, or signing a contract with a business collaborator. July, though, will be an especially fine month for you to take actions on these types of union. You will find that the person you are aligning with is a real gem, for Jupiter only visits your seventh house once every 12 years.
If you are going back to someone you once worked with (or a company you liked working for), you can make plans to do so when Mercury is retrograde, because you began the relationship earlier, and now you're simply continuing it.
After Jupiter leaves Pisces on July 28, he will return to your work-a-day sector until December 28 to help you generate lots of new business. If you are self-employed, even as a sole proprietor, with Jupiter in Aquarius, you will be able to attract excellent workers who will add value to your company, and clients will love your team. Jupiter will also make it possible to acquire new equipment—tools that you will need to do your job efficiently—and with Jupiter back in Aquarius, it seems you will need computers, software, smartphones, digital assistants, and other high-tech items.
On December 28, 2021, Jupiter will return to Pisces to brighten your marriage and business prospects for the lion's share of 2022.
If you are a Virgo born August 22 to 24, you'll be most affected by the golden light Jupiter will bring to warm your partnership and marriage house in 2021. All the rest of the Virgos will feel the same benefits next year. If you have any natal planets in very early degrees, those planets will align with Jupiter and begin to sparkle during the May 13 to July 28 period.
If you need an electronic item urgently this month, buy it on May 12, when Mercury, who rules commerce, makes a friendly communication with Saturn, the planet of longevity. This is also a good day to sign papers of any kind, for Mercury will still be direct and in healthy shape. As you get closer to the end of the month, that will change, but in early to mid-May, you are still in the clear.
I am amazed by how many important planetary activities will take place in May, including the first of two eclipses that will show up near month's end.
On May 26, a lunar full moon eclipse in Sagittarius, 5 degrees, will arrive in your fourth house of home and family. Eclipses often bring dramatic changes, so you may move out of a house or an apartment you've lived in for a long time. Saturn will be quite supportive of your everyday assignment sector (sixth house), so you could decide to uproot to take advantage of job opportunities elsewhere, or if you can afford to do so, you may take an apartment in another city—a kind of pied-a-terre. Of course, it's always possible you have saved up for a vacation home that you want to buy or rent, and you're ready to make a decision. Be careful of the timing, though, as Mercury will be approaching its retrograde on May 29. If you can, maneuver the closing to the end of June, several days after Mercury goes direct on June 22. The days right before and after Mercury turns retrograde can be fitful.
Keep in mind the rule of thumb about eclipses—respond, but do not announce a decision on an eclipse. Why is that? Things always work out differently than planned. If forced to make a choice and a binding promise, beg for a few days to think things through.
Family members, especially parents (or those you think of as parents), come under the same fourth house of home, so there may be a change in your family dynamics. There could be a birth of a baby, for example, or the loss—let's say, your brother has finally gotten divorced, and now, you realize you won't be seeing his wife any longer at family events. An eclipse can "eclipse" someone out of your life or environment. In a different manifestation, one of your parents may need your help boxing things up—your mother may be moving to assisted living, as one of many possible examples.
Sometimes, instead of an event, a full moon brings a eureka moment, causing a shift in understanding or perception concerning a family situation you've been dealing with over the past weeks or months. Eclipses rapidly push us out of one situation and into another, and we have no choice but to move with the quick tempo set up by that eclipse. Full moons—like this eclipse—tend to finish a chapter, allowing you to start a new one.
Now, back to why I feel Uranus might bring outstanding news about your career. First, a little background information is in order. Mars entered Gemini on March 3, but finally left on April 23 last month. You liked having Mars in Gemini, for Mars' mission was to lay the foundation for your career, opening doors and allowing you to meet VIPs, some of whom might want to help you. Mars is now in Cancer, a much softer, easier, and more relaxed place of your chart—your eleventh house of hopes and wishes, as well as your house of friendship. On May 11, a friend may go out of his or her way to bring you happy news.
Uranus is the planet of sudden and unpredictable news, and as such, on May 11, a rare aspect involving Mars in Cancer and Uranus in Taurus will occur, bringing you a possible breakthrough regarding one of the areas ruled by your ninth house. The possibilities include an international relationship or relationships based at a distance from you (even in your own country), a branch of the media, legal matters, academia, citizenship, or immigration. (You can re-read the areas ruled by the ninth house, if you like, by scrolling up to see my full explanation regarding the new moon, May 11.)
A friend may be the one who triggers your surprise luck, or a professional or social club you belong to might provide you with a tip. The source could be a new friend you make through your work as a volunteer for a charity or humanitarian effort. This sounds good, doesn't it? I'd be excited about having a surprise piece of news from a loving friend, and I bet you would be, too.
SUMMARY
Life is about to become exciting, for Jupiter, the giver of good fortune, will move into Pisces, your seventh house of marriage and committed business partnerships. You've not had Jupiter in this position for 12 years, and although Jupiter will only remain in Pisces for a few weeks, specifically from May 13 to July 28, you will get a preview of the same trend that will come back for a longer trend in 2022. In all cases, when Jupiter tours Pisces, you will discover that you will benefit when you team up with another person.
You may marry under this trend, and if so, it would be the best time in over a decade to do so. (However, avoid tying the knot when your ruler, Mercury, will be retrograde, May 29 to June 22.) If you're already married, you will benefit from Jupiter in Pisces and grow very close with your partner, now and in 2022. You might tap into Jupiter's energy in a professional sense, through the actions of your manager, agent, business partner, lawyer, accountant, publicist, coach, or another person you collaborate with closely. You can have an important partnership in both areas of life—these are not mutually exclusive opportunities. Undoubtedly, you will find your partner in love or business to be a gem, and most of the benefits that occur from May 13 through July 28, and in 2022, will happen because of this person.
You have other good news in your chart for May. The new moon in Taurus on May 11 will be friendly to your Virgo Sun and may bring an opportunity to work with executives abroad, without ever having to leave home. You might be asked to translate or edit a fascinating novel, or you may be given a regular column on a popular Internet site. Publishing and broadcasting opportunities—the media—will bring sterling opportunities. Legal matters can be initiated now—for example, you may file a trademark or patent or copyright your manuscript.
Higher learning comes under this part of your chart too, so you might decide to go back to college, perhaps for a master's degree or a Ph.D. This new moon will provide your best chance for making a solid decision that you'll feel is right for you. If you want to go to college for design or another phase of art or music, you will be boosted by the shimmery, silvery beams of Neptune at the new moon on May 11 and beyond.
Eclipses are some of the most powerful events that the universe uses to create change. We have two eclipses on the way—the first comes as a full moon lunar eclipse in Sagittarius on May 29, bringing changes at home. You may move to a new house or apartment, decide you don't need a roommate, paint your home, buy new furniture, renovate your kitchen, get new table linens and bedding—there are so many changes you could make.
If this is not happening in your life, then look to your family for big news brought by the eclipse. Did your sister or other relative have a baby? If so, it will bring everyone together in a joyous celebration. Did your niece just graduate from high school? A small family dinner—as is correct during a pandemic—to congratulate the graduate will be lots of fun. Saturn will be in fine angle to the full moon, so you will likely feel a greater sense of stability and security from all that transpires at month's end. If you are married or living with your partner, you might feel comforting support and loving attention from your partner.
You have a big month next month, when the second eclipse arrives on June 10 to draw your attention to your career.