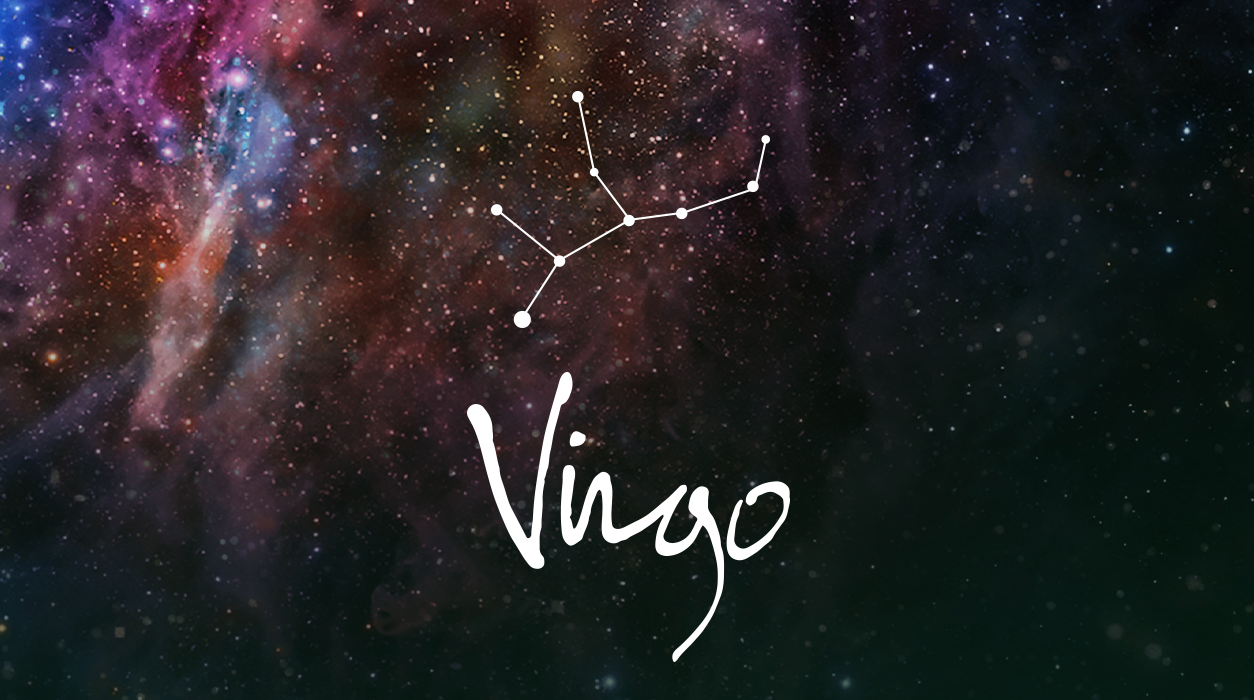 Monthly News from Susan Miller
MARCH 2023
Dear Reader,
March will be a major turning point of the year for three major planets will change signs. Mars will move to Cancer (after seven months in Gemini), Saturn will move to Pisces (after spending nearly three years in Aquarius), and Pluto will briefly move to Aquarius (after 15 years in Capricorn) to return more permanently to Aquarius in 2024 and stay for 20 years. In May, Jupiter will change signs too (after being a year in Aries). There is plenty of planetary traffic in the heavens!
If you only read one of my forecasts this year, please read this one. It's all good news—life that seemed to bring all the same old situations without any change will now bring new conditions and a chance to dissolve former problems. Opportunities will sprout up in places where there were none for much too long. Indeed, the changes the planets will bring will be outstandingly welcome. In your forecast, I will show you how the move of each planet to a new sign will affect you. Always be sure to read for your Sun sign and rising sign (if you know it) for the most complete report. There are so many beautiful aspects that will shine like diamonds in this lovely month of March.
Your March Horoscope for Virgo
Each month, I have marveled at the steady, sustained work that you have been putting into your career. Mars, the high-octane planet, has been circulating in your tenth house of honors, awards, and achievement since August 20 and is still there. The pace has been nearly brutal, for it has been sustained and nonstop, but Mars will take his leave from Gemini this month on March 25.
As you begin March, decide what you would like to accomplish professionally before you say goodbye to Mars on March 25. Mars has been giving you a privileged, competitive edge in your career all this time. Admittedly, during Mars' retrograde, October 30 to January 12, you had to keep the faith and continue working toward your goal. Mars is now in tip-top shape—the best shape he has been in throughout the time you've hosted Mars in Gemini. Mars has recovered from his retrograde, reaching former power levels as of March 1, so it would be a shame to stop now. In many ways, you can make the most professional progress in March—more than you made all last year.
When Mars moves to Cancer on March 25, lasting until May 20, you will get two months of socializing—connecting with colleagues and catching up with friends. By now your closest friends must have wondered where you've been. Looking at your horoscope chart, it seems you have had little time to check in with them, but you can correct that soon and have fun seeing them again.
Now let's turn to the topic of money, which is beautifully aspected for you. Indeed, you are a virtual cash magnet these days. If you have not seen evidence of this, you will soon. The two days that begin March will be quite special for you, March 1 and 2, when Venus and Jupiter align. Both planets will be in Aries, associated with money, the sign of the bud—the renewal of life—and also of all innovation, high tech, and entrepreneurial enterprise. You may be doing something quite new and untried, and that is the way cash will find its way to you.
One of these two days would be an ideal time to send a business proposal, make a presentation, or sign a contract. Do your best to make sure the moon is not void on either of the days. See my app, "Moonlight Phases, Susan Miller" on the Apple App Store or Google Play to make sure the moon is not void during the time you act. (All my apps have GPS built in, so you can rely on them for accuracy no matter your geographic location. It's $7.99, a one-time purchase that reports on every day, hour, and minute, and covers up to the year 2050. You can go backward in time, too.) If the moon is void during the time you choose to act within your time zone, all will come to nothing, so we always need to avoid the void moon when taking action.
I will return to the topic of money later in your report when we come to the new moon, so sit tight. There will be more good news on the way that I will explain later.
Now let's move to one of the most important dates of the month, March 7, when the full moon in Virgo at 17 degrees will bring something dearly important to a culmination. If you say, "I am not sure what is most important to me," then watch what happens at this full moon, and see what comes to a crest in your life.
I love the full moon on March 7 for you because Uranus, in an ideal, tight alignment to the full moon, will bring a noticeable, happy surprise.
Many planets are currently migrating into your close commitment sector, so this full moon on March 7 (plus five days of influence beyond the day it appears) might have something to do with a serious, committed relationship in love or business. For example, you might get engaged, or you may take on a new business partner, agent, accountant, or consultant—anyone you would work with on a one-to-one basis—or in romance, the person you are married to or have an established commitment with. Your seventh house is involved here, and at its foundation is a legal contract. There is a tacit, special confidentiality that takes place within the relationship.
I love this full moon on March 7 for you because Uranus will be in an ideal, tight alignment to the full moon, bringing a noticeable, happy surprise. This surprise might have to do with distant travel, a foreign relationship, an immigration matter or legal case that goes in your favor, a breakthrough or success in a publishing, broadcasting, or digital venture, and finally, good news coming in from a university or college concerning a goal of yours. This is a very sweet full moon. Uranus will also send warm greetings to your ruler Mercury, which matters, too—this is all great.
As a new development on the same day as the full moon, March 7, Saturn will make his monumental move into Pisces, a place Saturn has not occupied since 1993 to 1996. Before then, Saturn was in Pisces from 1964 to 1967. As you see, visits from Saturn are rare, but he has a memorable way of teaching. Beginning on March 7, you will have Saturn in opposition to the Sun from his perch in your seventh house of partnership and marriage, and Saturn will test the strength of your marriage or steady relationship in any phase of life. You will crave stability, so this could mark a time when you are interested in settling down and getting married.
If you have been dating for a long time, you may get frustrated if the topic of marriage does not come up. Couples therapy could be of enormous help. I know one young woman, Colleen, who wanted to progress in life by getting married and having a baby. When her sweetheart didn't bring up the topic and seemed to avoid it, they both agreed to go to couple's therapy. They had been living together for nine years. In three months, the ring appeared, they married, and almost immediately she was pregnant.
Colleen's new husband came from a big family (lots of sisters and brothers), and he was not sure he wanted children, but having a baby meant a lot to her—so they had a son. Lo and behold, her husband turned out to be the very best father, always fully involved in their child's activities and attentive to their boy. Neither of them can imagine life without their little boy who gives them, and their families, such happiness. Their son is now seven years old. Don't dismiss couples therapy—it's very popular here in New York. If you feel stuck, talking to a therapist can help provide you with better communication and a fresh perspective.
If you are absolutely unhappy, and you see no way to turn your relationship around, you will move on within the next three years. It often takes time to figure out how to leave a marriage from an economic standpoint, especially if you have children. Even if you think you are trapped with no way out, you will find a path between now and early 2026.
In another instance, sometimes hosting Saturn in your seventh house can mean your committed partner (in love or business) is going through a tough time, and it will be up to you to be understanding and to carry more of the relationship. A partnership can't always be evenly split, and there will be times you may have to carry a bit more of the relationship for him or her. There is balance over time, just not every day of your time together. I feel having Saturn in your seventh house is a good development, for it will make you realistic about love, and at the same time, you won't lose the glow of romance. As a Virgo, you are flexible and resourceful, and your earth quality makes you consistently objective. You are naturally compassionate, and this quality will be underscored by Saturn in water-sign Pisces.
Those who were born between August 23 and August 27 will feel Saturn the most in 2023 because Saturn will be in the early degrees of the sign, and his orbit is slow. If you were born late in the sign, say, near September 18, for example, you won't feel this energy until 2025. While you might feel an echo of Saturn during the coming three years, you would not feel his presence strongly until he is within range of your Sun or ascendant for a period of about nine months.
Something else is happening this month that is monumental—the arrival of Pluto to Aquarius, a sign Pluto has not visited since the time of the American and French Revolutions, April 1777 to December 1798. This year, Pluto will only give you a tiny preview of what's to come, starting this month from March 23 to June 11, 2023. He'll then skip back to Capricorn until next year when Pluto will re-enter Aquarius to stay more permanently, beginning on January 20, 2024 and (except for two and a half months near the end of 2024) will remain in Aquarius until January 19, 2044, a period of 20 years.
In Aquarius, the effect of the digital age will be upon us at full force, for Pluto, a very powerful planet, is known to bring transformations immediately. We are already seeing changes with the advent of driverless cars and ChatGPT (along with the controversy AI has brought to Microsoft for integrating ChatGPT into Bing, its search program). A public forum will develop on all the new innovations coming and find ways to make them safe, acceptable, and helpful. In the meantime, the coming years are going to be very exciting with innovations we can hardly imagine.
In your life, you will host Pluto in your sixth house of work-a-day projects, and you will find ways to streamline your routine to make it easier and more efficient using new technology. If you are not working in a digital field, your present industry will increasingly rely on high tech. The field of medicine will be very affected by this trend as doctors and hospitals learn to harness AI to make more accurate diagnoses for their patients and rely on robots to help them become more precise during surgeries. If you have been struggling with a health condition, an innovative technique, piece of equipment, or new drug may be just the thing you need to feel better or even be cured.
Virgo is associated with writing and editing in communications fields such as publishing, broadcasting, lecturing, podcasting, marketing, sales, public relations, and computer coding. Virgo is also associated with the healing arts, including the work of doctors, nurses, and nutritionists, and those who take various managerial positions in places like in hospitals, nursing homes, rehab centers, or physical therapy clinics. Pluto will reach his hand into all these areas and modernize things in the blink of an eye.
Now let's talk about your finances, which are due for a big uptick soon.
The new moon on March 21 will fall in Aries at 1 degree in your eighth house of other people's money. Jupiter, the good-fortune planet, has been orbiting in this area of your chart. This will be the first of two new moons falling in the same house (which is unusual)—the second one will arrive on April 19, also in Aries, but at 29 degrees. That new moon in April will be a solar eclipse, indicating positive changes related to your finances. New moon eclipses most often trigger happy events (unlike full moon eclipses which can make us sentimental or sad that something is ending). New moons open a fresh path, so this absolutely shows that you are about to enter into a new and more profitable phase regarding your finances.
You may get a mortgage, bank loan, infusion of venture capital, inheritance, large financial court settlement, generous divorce settlement, or college scholarship, or you could even win a contest or raffle or be given a valuable gift or money. This new moon on March 21 will start the ball rolling, and April will be even bigger. Jupiter will leave this financial part of your chart on May 16, not to return for 11 years (Jupiter will help you in a new area of your chart), but in the meantime, work hard to make the most of Jupiter's largess.
On March 27 your ruler Mercury will have his annual meeting with generous Jupiter, a fabulous day to make a proposal, have a job interview, create a pitch for a new client, or start an advertising, publicity, or social media campaign for your employer or your own company, as some examples. There will be so many ways you can find to make fantastic money.
SUMMARY
The March 7 full moon will bring you a happy surprise related to a close relationship. If you are dating seriously, you may be ready to tie the knot and no longer want to tell your life story to any new suitors. You may now feel you found your one truelove. Simultaneous to this full moon, Saturn will move into your opposite sign of Pisces and give you a yearning to stabilize and solidify at least one (if not more) close relationship in your life, including business. Saturn is known for giving a series of tests to gauge the strength of relationships and events. In this case Saturn is testing the honesty, ethics, and future possibilities of one close relationship that you seem ready to offer your trust. This period of testing will last nearly three years, until February 2026.
If the people you have brought into your circle deserve your admiration, you will sail through this period easily and develop an even closer bond than the one you previously shared. If a relationship is flawed and not transparent, Saturn will reveal this to you in detail. If you suffered betrayal, you would leave. If the person in question is important to you, you have the option of staying and working together to fix the weak links in your relationship, possibly with the help of a trained therapist.
In another part of your chart, Mars, now moving into a direct, powerful orbit, will continue energizing your tenth house of honors, awards, and achievement. This has been a long trend that started on August 20. Ever since then, you have been riveted by your work and gaining accolades. Mars will leave Gemini this month on March 25. Of all the months since last August, when Mars began this trend, March brings Mars to its strongest orbit, so this will be your grandest career month. Keep your concentration on your work, for you are in the process of building quite a name for yourself.
Jupiter will align with Venus on March 1, an auspicious sign that you will be making generous amounts of money for several months—all the way through the middle of May. The funds will come through commissions, royalties, residuals, bonuses, or other performance-based fees. You may also receive venture capital, a solid line of credit at the bank, or other funds you may have applied for earlier. Later watch for exciting financial news just after the new moon in Aries on March 21. You may be working on something very new—possibly in a high-tech area used to inform or entertain others. Whatever you will be trained on, your work will be original and creative.
Pluto will make a monumental move into Aquarius on March 23, your sixth house of work-a-day projects, for the first time in your lifetime. Pluto's total orbit around the Sun takes 248 years—the reason you've not experienced this placement before. Pluto will give you a preview of what's to become a more permanent trend next year. For now, Pluto will only remain in Aquarius for nearly three months, starting on March 23 and extending until June 11, 2023. Starting January 2024, Pluto will remain in Aquarius for a whopping 20 years—until January 2044. Aquarius is a futuristic, digital sign, so having Pluto reside in your project sector will sweep you into the center of the digital age—one that involves the metaverse or other ultra-new emerging industries. This will be a great ride, and you will adore it because as an intellectual, curious Virgo, you love to grow and learn all that is new.