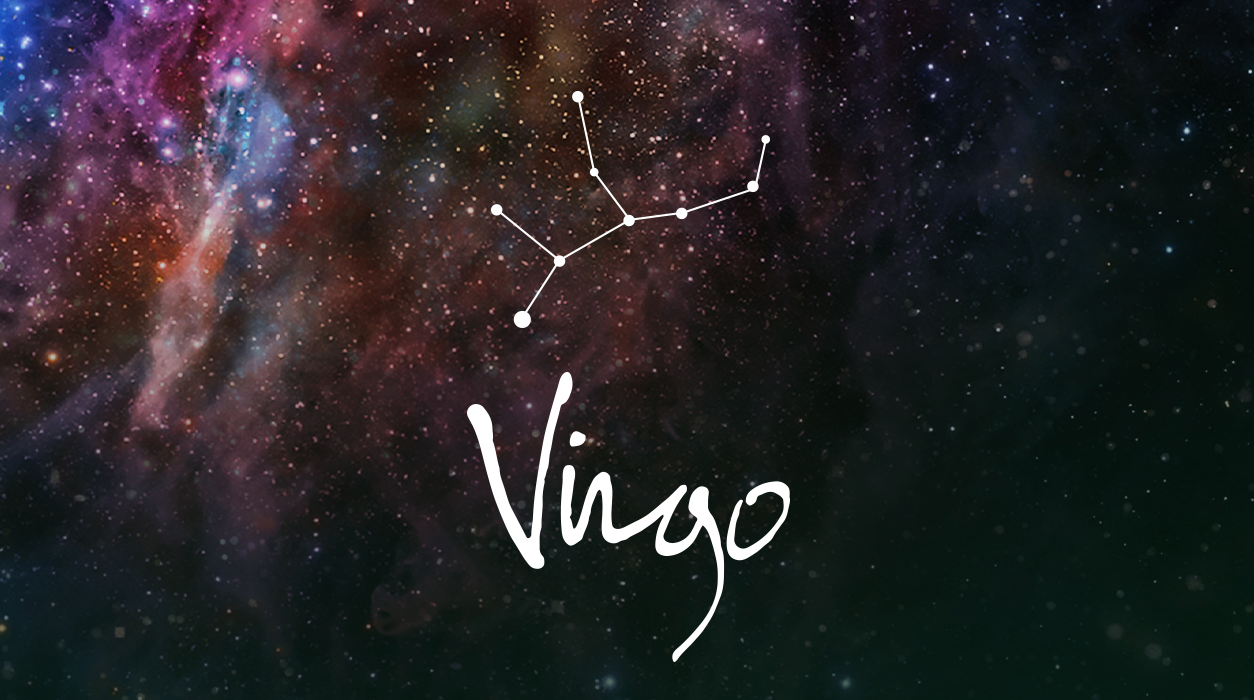 A Note from Susan Miller
march 2019
Dear Reader,
You might already know that I love posting on Twitter (@AstrologyZone), and I am also on Facebook (Susan Miller's Astrology Zone). What is new is that in December, I added Instagram to my regular social media posts (@Astrologyzone). I have been having fun reading your comments and seeing how the planets are influencing your life.  I had joined Instagram in 2012, but in intervening years I had not been posting there, but now I am enjoying going on Instagram almost every day.
Your Horoscope by Susan Miller
With many planets gathered on the western side of your chart, others will have a strong influence on how things go this month. You are a flexible soul, so you won't have any problem finding a way to be in step with partners in love or with team members on your level in business. You will start to see the tone of this month at the beautiful, poetic new moon in Pisces, shining in your house of contractual commitment and marriage, on March 6. In the days that follow the new moon of March 6, you may receive a marriage proposal, give one, or be thinking of making a business relationship official with paperwork.
There is one little hiccup you will have to overcome—Mercury will be retrograde all month, from March 5 to 28, and that is not a wise time to sign papers. Mercury retrograde makes us rush and gloss over details, so if you sign, you may wish you had not done so. Later, you'll only have to renegotiate the contract, assuming you'd even want to reenter this relationship. Mercury rules all contracts, so it's never a good time to sign or to make a verbal commitment. In astrology, your words are considered the same as putting your signature on a document.
Still, Mercury retrograde or not, the March 6 new moon is exceptionally lovely. It arrives conjunct Neptune, the planet of unconditional love, and will be in sublime conversation with Saturn and Pluto in your fifth house of truelove. Love, marriage, and commitment are directly linked here, so this is one beautiful aspect. Marriage is a contract (although we often don't think of it in those terms), making Mercury retrograde a poor time to wed. Don't be tempted to run off to the Elvis Chapel in Las Vegas to tie the knot this month.
This is a good time to plan, but not yet to act. This new moon will send silvery beams to Mars in your ninth house of travel. If you are marrying soon, the conversation between the new moon and Mars suggests a glorious honeymoon could be in the works. It looks like you'll be visiting a verdant, mountainous location near water, such as a beautiful lake or frothy ocean.
Alternatively, whether you are married, soon-to-be married, or neither, you may be thinking about having a baby this month, and it would be a good time to move ahead. (I would say that May would be your best month to conceive if you are having a procedure to have the baby. This month would also be good, but with Neptune conjunct the Sun and new moon, make sure the doctor has done all necessary pretests and that the test results are valid and not compromised. If necessary—if something seems odd—do them over. First, find out if you are a good candidate for the procedure.)
This month brings the most exciting, happy news for you—on March 6, Uranus, the planet of surprise and shock, will leave your eighth house, which rules credit, debt, and so forth, never to return in your lifetime. You will be thrilled to see Uranus move on, for it marks the end of the financial shocks you've been subject to over the past seven years.
If you are not interested in having a baby, or in marrying, you can use the same lovely aspects to advance a creative project, for the fifth house is not only the house of love and pregnancy/birth, but also the house of artistic expression. Additionally, these aspects favor working with a partner, agent, manager, or another person to collaborate with you.
Something else is happening this month that will bring headline news. Uranus, the planet of all things unexpected and that happen out of the blue, is moving to your ninth house of travel and adventure for the first time in your life. This planet moves very slowly, for it is one of the major outer planets in our solar system, so once in Taurus, Uranus will remain there for seven years, until April 2026. This is the first time since 1934 to 1942 that this powerful planet has been in Taurus and this part of Virgo's chart in your lifetime. This is spectacular news on several levels.
First, over the past seven years, you've hosted this unpredictable planet in your eighth house of credit cards, loans, insurance payouts, child support, accounts receivables, court settlements, taxes, and other such sums. For years, you've been hit with unexpected financial news. At times, you made more money than you ever thought possible, but at other times, you received very hard news that might have bordered on being financially frightening. In the time Uranus in Aries was with you, you worked to avoid the extremes and may have also learned to set up contingency plans when money promised to you did not come. Now you leave this chapter of your life entirely.
Furthermore, the March 6 move of Uranus into Taurus is a comfy place for Uranus to be for you, for Taurus is a fellow earth sign like yours, so news should be good. The universe is giving you a welcome rest, dear Virgo. Once in Taurus, your ninth house, your surprises will come during long-distance travel and from relationships with people and places in other nations. Also covered by this part of your chart are immigration matters, court settlements, and legal matters that are going through the courts. It also rules the media, in terms of publishing, broadcasting companies, and projects. Academia also forms part of your ninth house, so in your pursuit for a higher degree, you will have many interesting twists and turns. You will see some lovely developments regarding at least one of these areas in May.
Keep in mind that Saturn is currently in fellow earth-sign Capricorn, as is Pluto, and that Capricorn has superb compatibility with your Virgo Sun (or Virgo rising) because Virgo, Taurus, and Capricorn are all earth signs—earth with earth is sublime. Saturn will remain in Capricorn until December 2020, and Pluto will remain in Capricorn until November 2024. As you see, you have years of good fortune due, and you can say goodbye to the financial shocks that you were subject to continually.
This puts Virgo in an enviable position with these heavy-duty planets in ideal angle to your Sun. Your life is turning from nerve-jangling to soothing and smooth. With Uranus in Taurus, you will be more spontaneous and excited about planning your travel and in creating international relationships, possibly for work. You will be more joyful and curious in your studies, whether you go back to college or take brush-up courses in your area of expertise.
Now let's look at the full moon of March 20, in Libra at the zero degree, which will light your second house of earned income. If you asked for a raise, or if you are self-employed and negotiating a special deal, you are likely to reach an agreement about the sum. You will likely see money come in, and you also will be writing checks out.
After this full moon begins to wane (give it four additional days), I feel you will come out ahead financially. Your second house of earned income is ruled by Libra, which is ruled by Venus, and the very next day, on March 21, Venus syncs with the financially benefic planet Jupiter. This suggests to me that you will do well at this full moon, and you will like the sum that comes to you. The money you see is likely to be money you earn through a full-time or part-time job, or an assignment if you are self-employed.
Mercury will still be retrograde, so if you have to sign papers, wait until April 7 to do so, when your ruler, Mercury (and ruler of contracts), will collaborate with Saturn, the planet of stability, security, and longevity.
Regarding your career, you have a lot to look forward to in April. As you come to the end of this month, Mars will enter Gemini and begin to light your tenth house of honors, awards, and achievement for the first time since April 21 to June 4, 2017. You can look forward to Mars entering Gemini on March 30 and staying through May 15. Lucky you, during this period, Mercury will no longer be retrograde.
I feel Mars will act as a front man and help lay the groundwork for you to win a promotion or a superb new position. You will be working up to the powerful new moon June 3, in Gemini, where solid opportunity will appear. You are preparing to take a step up, dear Virgo. Start to polish your résumé, for exciting times are coming.
SUMMARY
This month brings the most exciting, happy news for you—on March 6, Uranus, the planet of surprise and shock, will leave your eighth house, which rules credit, debt, and so forth, never to return in your lifetime. You will be thrilled to see Uranus move on, for it marks the end of the financial shocks you've been subject to over the past seven years. (Uranus takes 84 years to revolve around the Sun, so it would take that long to return to this part of your chart.)
While it is possible that at several points during the past seven years you saw more money come to you than you ever imagined possible, the occasional reversals were likely to have been just as extreme. In the seven years you hosted Uranus here, you may have become adept at smoothing out the ups and downs by building contingency plans you knew you could rely on at sudden notice.
Now Uranus will move into Taurus, an outstanding place for Uranus to be, for Taurus is a fellow earth sign. In your ninth house now, Uranus will bring surprise and stimulation through travel and higher education. Additionally, or alternatively, you may start to see lucky breaks regarding the media, either as the subject of publicity, or if applicable, as a producer/writer.
You may also travel much more often, spontaneously and over a much greater distance in the years ahead. This emphasis on travel may be especially noticeable this month, for Mars is currently energizing this same part of your chart as Uranus until March 30. If you do not travel for pleasure, you might have a special chance to work with others internationally in the import-export of ideas, goods, or services, either in your own business or through the work you do for your current company.
You will also notice a strong emphasis on partnership and collaboration this month. If you have been dating a long time, after the new moon of March 6, you might give or receive a proposal of marriage. If so, don't firm up any plans just yet, because your ruler, Mercury, will be retrograde from March 5 to 28. With planets clustered on the western side of your chart, you will do best in your professional life by collaborating with others, rather than trying to take the lead. Gather a consensus by encouraging team members and subordinates to voice their point of view, then gently work to bring everyone on the same page.
On March 20, the full moon in Libra will bring a financial matter to fullness. You may be paying bills, but a generous sum seems to be coming in, too. Clearly, you have financial responsibilities, and you will be mindful of them, but taking a trip seems high on your agenda. You may have to watch your pennies, but you won't miss out on anything. If you have children, bring them along, for Venus' smile to Jupiter at this time ensures giggles galore.