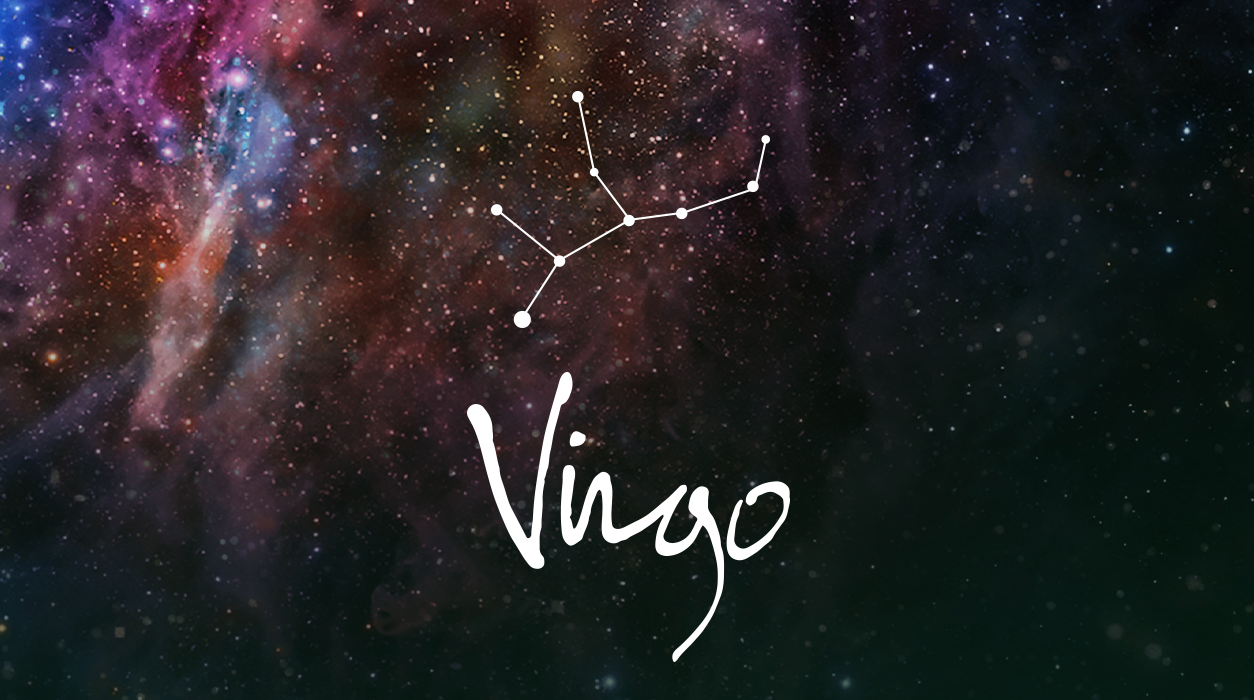 News from Susan Miller
JUNE 2021
Dear Reader,
Just when I thought I could not cry any more than I already had, more tears came. I want to thank you for your kind messages of condolences that you sent me on social media concerning the passing of my beloved former husband, Don H Miller. Don and I had remained close throughout time—I met Don when I was 23 and married him when I was 25. Many of you saw our wedding photograph and other photographs that I posted on Instagram and Twitter @astrologyzone (I use the same name on both platforms). They are on Facebook, too. There are different photos of Don Miller with our daughters, Chrissie and Diana. Most show them when they were little, on their own Instagram accounts @Chrissie Miller and @DianaLMiller (Diana has a middle initial "L").
Don had formed a strong fatherly bond with both Chrissie and Diana, and they adored their father. We all have been in mourning ever since Don passed away in May .We had a touching memorial service for Don on May 24. We all loved his gentle, kind, and loving ways, his sense of humor, and strong, curious intellect. I still cannot believe he is gone.
Your Horoscope by Susan Miller
This will be a powerful month for you, possibly one of the most important months of 2021. The eclipses are back, and they are the strongest tool the universe uses to create change. They arrive every six months in pairs, two weeks apart, as a full moon (lunar eclipse) and a new moon (solar eclipse).
The series they are appearing in now is the Sagittarius–Gemini series that started last year on June 5, 2020, and continued on November 30 and December 14, 2020. The series continued to appear again last month on May 26, 2021, in Sagittarius as a full moon lunar eclipse, and the next eclipse in this series will appear this month in Gemini as a new moon solar eclipse on June 10.
Once we get to December 2021, we will be at the end of this family of Sagittarius and Gemini eclipses, with a total eclipse of the Sun on December 3, 2021. When you look over the last number of eclipses, you would not have felt every one of them, but you would have felt one or two quite strongly if one (or more) of them fell within plus or minus five degrees of your natal Sun, natal moon, rising sign, or one of your natal planets.
The Sagittarius and Gemini eclipses govern key houses of your solar chart, cutting straight through your fourth house of home (last month's eclipse), which is precisely opposite your tenth house of prestigious career progress, at the pinnacle point in your chart (where the number 12 would appear on the face of a clock).
Together, these two houses form the some of the most fundamental parts of your life. Eclipses often trigger sudden developments, so considering the position of the present series ever since the eclipses moved to this family of signs in June 2020, you may have been undergoing big life shifts.
We are in the middle of two eclipses as June begins, so let's first look at the one you just came through on May 26 for a moment and then move to what's due with the next one, the solar eclipse of June 10.
Last month your home and family were likely your focus, for you just experienced a total eclipse of the moon in Sagittarius, 5 degrees. A total eclipse has a powerful effect, and since it was a full moon, something was ending or culminating concerning a family or living situation. You may have moved, instituted massive repairs, did a full apartment or house paint job, or finished up a renovation.
Your fourth house of home, where this eclipse was based, also rules your family, but most particularly your mother and father. Your attention may have been drawn to either parent (or both) if news suddenly surfaced regarding one of them. An eclipse may sometimes "eclipse out" someone from your immediate environment, such as if your parent packs up and sells your childhood home and moves to a warmer climate that is based at a far distance from you.
A solar new moon eclipse is due in Gemini on June 10 and will bring a powerful opportunity for you to advance in your career. In fact, this is likely the most important new moon of the year for you.
If your parent wants to live in an assisted living facility or needs a live-in aid, at the May 26 eclipse you may have found the right solution and actually completed the paperwork for your parent. You can't go back to the conditions of earlier days, so your only option is to move forward. If you are not happy with where the tides have carried you, you can always make adjustments later.
If you are young and have a roommate, but at the May 26 eclipse your roommate moved out, you might have been left to pay the entire rent by yourself. You may be happy to have the entire space to yourself, or conversely, unhappy to have to take on the full burden of paying the entire rent and scrambling to find a suitable replacement. If your friend has left you flat and in a fix, vow to have a simple contract with your future roommates, and have a lawyer draw it up. You need a promise of a 30-day notice at the very least, or failing that, or a deposit for a full month's rent to use to avoid this from happening again.
There are many possibilities, and my point is you may have seen vast changes to your living arrangements. Sometimes an eclipse like the one at the end of May, a full moon lunar eclipse, changes the family dynamics. I had an eclipse once on my Sun, and a new baby was born into the family, bringing us all together in such a joyous way that we all felt transformed by this tiny new life. Eclipses can bring good news or just the opposite, but they do hurry us along our paths to something new if the degrees of the eclipse touch a planet in our natal chart.
You can feel an eclipse one month to the day earlier, before it occurs, in this case on April 26 (which in its own right was a monster moon, filled with jarring aspects), or one month to the day later, which would be June 26. But I doubt you will be troubled by anything this month—near the end of this month should be glorious for you, and I will tell you more about that later. I feel either you received news on May 26, or you saw the handwriting on the wall on April 26, in each case plus or minus five days.
Now let's turn to June 10, an annular solar eclipse, a new moon in Gemini, 20 degrees. It will be an early morning eclipse, beginning at 5:49 AM EDT seen just after sunrise (5:32 AM EDT) in the northerly portion of the East Coast of America. For your city and visual possibilities, go to www.TimeandDate.com/eclipse
This solar eclipse will take place in Virgo's prestigious tenth house of honors, awards, and achievement, and as this will be a new moon, an unexpected opportunity is likely to come up. I love that Saturn, currently based in your sixth house of everyday work assignments, will send comforting vibrations to all three heavenly bodies in your tenth house of professional career advancement—the eclipsed Sun, new moon, and Mercury. Said another way, the hard work you did on your projects over time has the eye of VIPs in your company and your industry and will result in this month's opportunity. You will be offered a chance to take on more responsibility and to garner the applause you deserve.
Any eclipse in Gemini will put emphasis on communications (writing, speaking, lecturing, editing, fact checking, social media, app development, digital games, and work with television, podcasts, virtual reality, augmented reality, and other new digital forms like Oculus). Also, you may work in automotive, rail, or bus transportation, shipping, express mail, or the post office. You can work in any industry and have your job intersect with any of these areas. For example, most people write proposals and reports as part of their job—your ability to write clearly, in an organized fashion and with accurate information will be prized.
When an eclipse falls in Gemini, Mercury takes the lead, and thankfully, Mercury is one of the heavenly bodies (along with the Sun and new moon) that will be receiving strong, steady, friendly vibrations from Saturn, the planet of long-term gain. As a Virgo, you share your rulership by Mercury with Gemini, so this is doubly good news for you. You have reason to be optimistic about what might come up for your career out of the blue on or near June 10.
The new position or big assignment you get would not be "any old job" but one that would elevate your status in your industry as a leader and crown you as a person with experience, vision, and a superb ability in communications. Help things along by keeping your eye open for opportunities that would fit your talents. If you've been out of work, sometimes it takes an eclipse to trigger the right job—this could be it.
This eclipse June 10 will be in Gemini, the sign of twins, so you may get two offers for a permanent position or be given dual roles at your new job. If you work part-time, two jobs that you can juggle may come up, and you will be able to take both. If you are self-employed, you may pitch—and win—two new lucrative clients.
Your new work is likely to revolve around communications, for, as said, that is the area Gemini rules.
Concerning your social life, you will be busy almost all month. Venus, the planet of fun, love, luxury, and leisure, will be moving in the highly compatible sign for you, Cancer, from June 2 to June 26.
You will be able to connect with relatives and friends that you've not seen for months.
If you want to take a little road trip, possibly to connect with relatives and friends, plan to leave Friday, June 4, and return Sunday, June 6. If you can, take a vacation day on Thursday, June 3, and tack it on to your road trip—that would be ideal. This will be a glorious weekend because Venus in Cancer in your solar eleventh house of friendship and fun will receive vibrations from good-fortune Jupiter in Pisces. If your partner wants to come too, all the merrier. This weekend will be a five-star weekend.
As an aside, June 3, the precise day when Venus and Jupiter will communicate, not only will Cupid be flying above you with his little fleet of cherubs to help you find love, or enjoy love you have now, you may also hear very good news about money.
Let's continue on the topic of your love life.
If you miss that date, circle June 12, when Venus will receive brilliant electric-white sparkles from Uranus, the planet of surprises. This date will coincide with Brazil's own Valentine's Day, but there's no reason why the rest of us can't join our Brazilian friends and celebrate, too. This day could bring an unanticipated meeting and change the course of your life.
As proof that this could happen to you, I met my future husband at age 23 in an office elevator on 57th Street and Fifth Avenue in New York City under this same aspect. I was dropping off a résumé on the second floor. When I pushed the elevator button, Don was the only person in the elevator going down. I am glad I didn't take the stairs that day. Believe me, if that could happen to me, anything is possible for you.
Now let's talk about Mars, which also will be lighting your eleventh house of friendship and fun in the first ten days of June. This is great, because Mars will add to that five-star weekend (Friday June 4, to Sunday, June 6) I mentioned above with Jupiter and Venus in sync, and it will simply be out of this world for you. Again, I will say add Thursday, June 3, too, if possible.
On Friday, June 4, Mars will begin its confrontation with Pluto (the actual day is June 5), but any problem would likely materialize at the office. If you take a vacation day, you might avoid a political power play, so I vote for you to take off.
Once Mars moves into Leo, June 11 to July 29, you will temporarily withdraw from some of your socializing. You may be working on a project that requires you be in the library or your home office where it is quiet and you can concentrate. You will get a lot done if you hunker down and screen out the usual co-worker chit-chat and other time-burning office activities. Laser into what you need to do, and you will be proud of what you will accomplish.
When Mars moves out of Leo on July 29 next month, assertive Mars will move into Virgo, ushering in an exceptionally busy time from August through mid-September, so while you can, take a moment in July to breathe. After July 29 you will be moving at the speed of light. If you want a vacation, I think you should put that off for a while, but simply be happy with weekend trips this month, which will be fun.
I should mention that Mercury will be retrograde this month in Gemini, a trend that started May 29 and will continue to June 22. Regarding the June 10 eclipse, I maintain nothing will stop your progress. It is possible that a promotion that you were promised will come through now. Your chart is one of the best I have seen—nothing can stop you! Just don't buy electronic items or insert new software until after June 22. Avoid signing contracts with new employers or clients until after June 22, as well.
Now let's get to the most delicious part of the month when it comes to love.
Keep your eye on June 24, the full moon in Capricorn, 3 degrees. This is a gorgeous bouquet of a full moon, sent to you from a loving universe. It will light your fifth house of true love, and we only get one full moon a year in that house. I love this full moon for you because Jupiter, temporarily living in your seventh house of marriage, will beam golden, scintillating vibrations to that full moon. I feel this is one of the best full moons of the year. You may have a wonderful social event on your calendar, or if you are single, you may be introduced to someone new who captures your imagination and who you will want to get to know better.
The fifth house covers a variety of life topics, including conception, pregnancy, and birth, so this full moon may bring good news that you are expecting a baby. If you have your children, you may hear news about your child that makes you very excited and proud. Any matter related to conception, pregnancy, birth, and the care of children will be on your radar and make you very happy.
There is one other possibility, too. You may be finishing up a creative project within five days of this date and bask in the fine critical reviews that you'll get. This is such a sweet way to joyfully round out the end of the month.
SUMMARY
Changes are in the air due to the arrival of the eclipses, the first being last month in Sagittarius as a lunar (full moon) eclipse on May 26, and the next, a new moon solar eclipse, due on June 10. Astrologers pay attention to the year's eclipses for they are the most dramatic tool the universe uses to make rapid, often surprising change.
We most commonly experience four eclipses in a year, always arriving in pairs. Two more eclipses after these are due this year—November 19 in Taurus and December 3 in Sagittarius. The areas of the chart that hosts the eclipse brings radical developments, especially if your natal Sun, moon, or birth planets are in the mathematical path of the eclipse.
The first eclipse of May 26, a lunar full moon eclipse, was on a mission to help you settle a matter that needs your attention regarding your physical home, other property you may have or manage, or a family member. You might be relocating to take advantage of a job opportunity in a different region, or you might simply need more space.
If you chose not to move, you may have undertaken a massive renovation, repair, or design project. You knew it was time to either make a final commitment or to see the work wrapped up and finished. In regard to a parent, if that's your focus, you may have found a perfect solution to help your mother or father, such as to find an agreeable assisted living solution or a new doctor to address a concern.
Now the second eclipse—a solar new moon eclipse—is due in Gemini on June 10 and will bring a powerful opportunity for you to advance in your career. In fact, this is likely the most important new moon of the year for you. Earlier, Mars was in Gemini from March 3 to April 23, and during that time you may have interviewed or put together the pieces of a new project that you would launch in several weeks—most likely in June or July. This new moon eclipse on June 10 will help you see the pieces of your puzzle fall into place.
Indeed, the hard work you did previously—no matter how disparate the elements—will come together in a whole new way now, and you will see your path forward.
There will be adjustments necessary to your career plan or new venture, which may be evident from Mercury's current retrograde orbit, but keep in mind that delays will benefit you. This is not a time to rush, but rather to hang back and assess your assumptions and expectations. You will have all the time you need to make tweaks to your plan and polish the details.
Mercury will go direct on June 22. Allow a space of days after that date as Mercury requires time to regulate his orbit. Don't make any binding promises during Mercury retrograde or buy expensive electronics. Wait—you will be glad you did. You have a spectacular chart, so I doubt anything can stop your progress—the aspects you have are big ones and will help you.
For example, Saturn will be in elegant angle to the Sun and new moon solar eclipse, which will be a wonderful advantage for you. Your work will likely be recognized in the aggregate, that is, the entire sweep of your performance over the past several years. Saturn is in your sixth house, suggesting that a recent project you did was well received and elevated you to a VIP's short list of "stars in the making."
Romantically, your best time of June will be while Mars is in Cancer, remaining in that compatible sign until June 10. You'll have other help from Venus in Cancer too, from June 2 to June 26. In Cancer, Venus and Mars will tour your eleventh house of fun and friends. This same house also rules your greatest dreams and desires, and with Venus and Mars there, if love is a deeply held wish, you may have a fateful first meeting. If you are attached, your natural charm will be a powerful magnet to your partner, so get ready to welcome all the attention you have craved.
To add to your rosy outlook for romance at month's end, you have a full moon June 24 (not an eclipse) in your fifth house of true love. By this time, good-fortune Jupiter will have moved into Pisces (a place Jupiter moved to last month on May 13 to stay in Pisces 11 weeks until July 28, when Jupiter will return to Aquarius and remain until year's end).
Jupiter in Pisces is a wildly favorable place for you. Pisces is found 180 degrees from Virgo, so you may feel your current partner completes you. Attached couples may now commit their love forever. Mercury will be out of retrograde by this full moon, so if you are in love, let your hearts become one.
This full moon will be simply divine, for Jupiter will reach out to the full moon and Sun to send golden shimmering rays. Your love life will sparkle, and a pregnancy, new baby, or child you have now may complete the joyous picture.