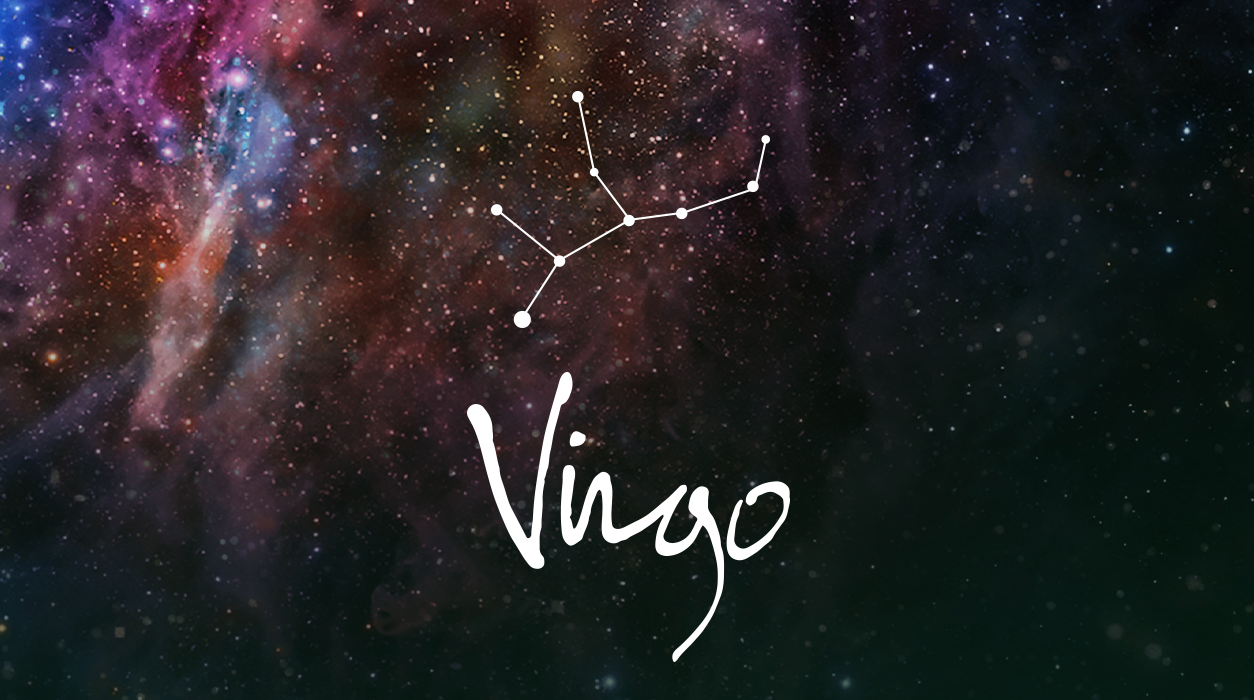 News from Susan Miller
JULY 2021
Dear Reader,
July will be a big month with lots of opportunities to be productive and also to have fun. This month no longer has Mercury retrograde—that ended June 22. July has no eclipses or angry new or full moons. In short, things should hum along for you, and you will likely be pleased with how things go in your professional and personal life.
Now, turning to another subject, do you believe in synchronicity? I do. When something terrible happens in my life, like the unexpected death of my former husband, Don Miller, I look to see what else is happening in my life at the same time. Any upbeat developments I see can help to point to a way to heal. The universe will always strive for balance by delivering happy news, often at the same time. When Turner Classic Movies called me to do an assignment, which I am thrilled to tell you about below, I knew this was just the boost I needed to lift my spirits.
Your Horoscope by Susan Miller
July could turn out to be a fun month for you as you'll be able to choose from the many options that are on the table. You might travel, see friends and make new ones, enjoy romance, and receive praise at work. Near the full moon July 23, you could finish an important project, and this would be gratifying because you gave it such intense concentration. Most of July, however, will feel soft and breezy, so there's a good chance you will travel for fun and pleasure, and it may happen spontaneously.
Letting go is not easy for a Virgo as you are so focused on being productive and making time count. It usually takes you at least five days to start to let go of your everyday cares. Like some Virgos, you probably like to keep a finger in the pie, in case a vital problem comes up at the office that you'll know how to fix. When away, daily check-ins are usually the only way a Virgo can relax.
July will have a quiet start as Mars is moving through your twelfth house and cuddling with Venus there, indicating the month will have a leisurely pace. You can pull away from your desk and exhale. You need rest, and you would be wise to get it now, for once Mars moves into Virgo, you won't have a chance to rest. You will be moving at the speed of light, so while you can kick back now, do.
Mars will be in Virgo from July 29 until September 14, and you will be on the go all this time. Life will be hectic, you will be given the "right of way" to lead, and others will step aside to give you the microphone and the podium. The VIPs who matter to you will be listening to what you have to say—it will be a powerful time for you. Having Mars in Virgo is a big advantage that only happens once every two years, and that's due to happen from July 29 to September 14.
While Mars is in Virgo, you might step out of your usually modest, low-key approach to dealing with authorities and present your accomplishments and ideas in a more compelling way. Good! You will be confident, and colleagues of all levels will respond to your passion and style and follow your lead—you could inspire a nation to your cause, especially from July 29 to September 14.
Mars will give you charisma, charm, energy, and a patina of attractiveness that others will notice and be drawn to. Ancient astrologers felt that having Mars in your sign was a considerable advantage when starting new ventures—you won't let naysayers get the better of you. If you get turned down by someone whose approval or funding you need, you will come back with persistence and eventually score your victory.
Virgo is a highly intelligent sign, masterfully articulate and skilled in many phases of communication. Like Gemini, you are ruled by Mercury, and you certainly learned how to debate—and persuade—with ease. It's usually because you do such careful preparation. Knowing that Mars is on the way to help you achieve (or at least begin work on) a major goal, start to plan now, and spring into action once Mars gets to Virgo, from July 29 to September 14, for your most vital initiations.
On July 13, Venus and Mars will make their once-a-year embrace, a conjunction, this time in Leo. This would be a perfect day to have a friend make an introduction and set you up for a blind date. If you're attached, set up a date with your spouse or committed partner on July 13.
Something else is about to happen in connection with Mars that will be very good news to you. First, I need to give you a little background. Venus and Mars have a special relationship—they are in love, and their job in our solar system is to set off sparks of new, true love for single people and fan the fires of love for those who are attached. Venus and Mars want to be together, but the universe keeps giving Venus and Mars assignments that pull them in different directions. You already know Mars is heading to Virgo on July 29. The good news is that Venus, as the faster moving planet, will have already reached Virgo earlier, on July 21, to stay until August 15.
As you see, Mars and Venus will finally be together, and while they won't be in conjunction, they will both be in Virgo from July 29 to August 15, slightly over two glorious weeks. When Venus moves on, Mars will hang back in Virgo to be with you and give you a competitive edge (in all realms) until September 14 (when Mars will enter Libra).
This may turn out to be the most important period of 2021 for you. When Venus and Mars are in the same sign, it is considered a wonderful advantage for that sign—if you are single, it is your turn to find true love. You might want to take a vacation during this period, and if you do, you should go to a location where other single, substantial types like you like to vacation, too. As it's been said, if you want to dig for diamonds, you must go to a rich field.
I suggest you go on a trip and socialize a little, with the caveat that you are careful—the Delta variation of the coronavirus is raging, spreading like wildfire, and getting stronger each day. Take no risks. The World Health Organization proclaimed that we all need to maintain social distancing and wear a mask when indoors, except when we are at home. This means some cities will revise their advice to their residents and visitors. Of course, everyone agrees, get vaccinated.
I had both Moderna shots, and I had an antibody blood test two months after I was fully vaccinated. The doctor told me I have so many antibodies, I could give plasma—he was amazed. That gives me a little more confidence, but still, I am not quite ready to go to the airport (and I badly miss flying) or to a rock concert. My job is to keep you safe, and I follow the same advice for me that I give to you.
I feel this virus will be a constant topic of concern until Saturn leaves air-sign Aquarius in March of 2023, for the coronavirus is a respiratory illness. Nevertheless, we will see progress in the meantime, in small, step-by-step ways. We will never get rid of COVID because, as the New York Times reported, too few people are getting vaccinated here, in America, and in other parts of the world, too. We never got rid of the Spanish Flu—we get a shot and call it the seasonal flu now, but it's really the Spanish Flu that keeps mutating. (You can Google this fact—type in "when did we get rid of the Spanish Flu?") It looks like we may have to deal with coronavirus forever, but if more people are vaccinated, we would have a better chance of wiping it out.
Coming back to all this good news, while Venus is in Virgo, you may want to see about upgrading your appearance (whether you are a man or woman) with a fresh haircut. Women may want to choose a new fragrance or makeup; Virgo men might want to grow a beard (or shave one off). If you are interested in getting Botox or fillers, I suggest you book your appointment with your dermatologist during the period when Venus and Mars are both in Virgo, from July 29 to August 15.
You may hear good news from a friend on July 5, when Uranus will contact the Sun in your eleventh house of friendships. This house also rules groups and your community (including on social media). Uranus will be on his best behavior and send you good news—something that will make you happy on July 5.
The new moon on July 9 in Cancer, 18 degrees, will enliven your social life, and you might travel to see friends quite spontaneously. I say this because the new moon will fall in your eleventh house of friends, fun, and leisure, and Uranus is currently in your ninth house of distant travel. In the days that follow this new moon, Uranus will add a spicy surprise from his perch in Taurus, a compatible place for Uranus to be for you.
In addition to travel, your ninth house rules other topics, and one of these areas may suddenly light up with good news. This area of your chart also covers foreign people and places, international relationships, academic pursuits, legal matters, publishing, and broadcasting, or alternatively, publicity for you in the media. News should come up regarding one of these areas. You will like the news—it will be completely unexpected and thrill you.
Turning to another sparkling aspect, circle July 12 on your calendar, for this is when Jupiter, giver of gifts and luck, will reach out to Mercury, making this a sensational day for you. Mercury rules travel and is your ruler, so July 12 would be a great day to travel in order to see a client or sign a contract.
Mercury will spend time this month in your professional tenth house of honors, awards, and achievement, the most prestigious part of your chart for career advancement. With Mercury currently touring Gemini, a sign it rules, Mercury's influence will be strong. This underscores how favored you will be in all areas related to communication. You can choose to write, speak, edit, code, translate, or do research. You may engage in sales, publicity, advertising, social media, work on your podcast series, make appearances on TV, or be a TV host. You may think of more, but the point is, these areas will shine for you. Travel does too, so you might take a business trip on Tuesday, July 12.
The following day, July 13, Venus and Mars will make their once-a-year embrace, a conjunction, this time in Leo. This would be a perfect day to have a friend make an introduction and set you up on a blind date (if you are single and looking). This is such a rare meeting—do something special. If you don't want to meet someone new, use this day go to a spa for a luxury treatment.
If you're attached, set up a date with your spouse or committed partner on July 13, and have a great dinner either at a restaurant you both have been meaning to try, or cook up a recipe you love at home. For ambiance, set the table with your best china, and add candlelight and roses.
On July 20, Mercury and Uranus will work together and set up spontaneous travel. Alternatively—it's up to you how to use this bright energy—Mercury and Uranus might bring you brilliant ideas that you can use to solve a dilemma involving your residence, other property you might own or rent, or a family situation. Mercury will be in Cancer by then, and Uranus will still be in Taurus (now and for many years). Both are in divinely compatible placements for you.
We come to the full moon now, July 23 in Aquarius, 1 degree, that will culminate something you have been focused on at work. A project may finish, and it appears you worked very hard, examining every detail. If you have been tasked to hire an employee—someone who would report to you—you will make up your mind and tell the candidate you select the good news at the full moon. You might get new computers, devices, or software to help run your department. Mercury is no longer retrograde as it was May 29 to June 22, so you can buy electronics and install software without fear. You will be busy.
Take good care of yourself, for you concentrate so hard on projects, you could run down your health.
Ironically, this same full moon may bring news about your health or fitness. You might get medical test results back, and your doctor may recommend a high-tech method or a newly approved medicine for you. (A full moon in Aquarius is always about high tech and the future.) You might decide to workout online, either through a video or with your trainer over Zoom, digital being the key here, and if you've been working out, you could reach a personal best—good for you!
SUMMARY
It's time to have a little fun, dear Virgo. It's hard for you to let go of responsibilities, but this month, take a little time to socialize and reconnect with friends. The new moon on July 9 will help motivate you to see others and find out what others have been doing while you've been so busy. Virgo is a sign of generosity and service to others, so this new moon might also give you the opportunity to volunteer for a charity in your spare time, to help those less fortunate. You would want to join in an effort to alleviate their pain and suffering.
Pluto, currently perched in your fifth house of true love, will oppose the new moon. This suggests that the person you are dating, or perhaps one of your children, may feel neglected and ask you for more attention. You may need to become a master juggler to take care of everyone's needs, but if anyone can find a way to do so, you can.
Sexy Venus and Mars will have a rare meeting in the most clandestine part of your chart, your twelfth house of secrets. This suggests you may be tempted to flirt and become intimately involved with someone you know from work. You or this person (who would be on your level and might be a team member) may not be available, and you might not even know it. That person might not tell you that he or she is married. The chemistry between you may be strong.
Saturn will be eyeing these two celestial lover planets, Venus and Mars, from his perch 180 degrees away in your sixth house of work. Having an affair would likely turn out to be a train wreck, with an eventual breakup and possibly the risk of losing your job. Getting involved like this is not like a Virgo—you are one of the most ethical of signs. If you are tempted, think twice. You have some spectacular romantic aspects due at month's end, so stay tuned.
The full moon on July 23 will fall in Aquarius, your sixth house of work and health, and Saturn and Pluto will conjoin that full moon (within 8 degrees), indicating you should make it a point to take good care of yourself at this time. It seems you will be working hard to meet a deadline, and there appears to be a lot of pressure to get the details right. You may need to hire part-time recruits to help you.
You tend to take too much on your shoulders, and you'll need to give yourself a break now and then so that you can stay fresh. You will need to check for accuracy and catch the details that others may miss. Again, this is your forte, dear Virgo, but just because you can push yourself to do everything doesn't mean you should. See if you can hire a temporary or full-time worker who can help do some of the work so you can be free to concentrate on the more complex tasks.
Jupiter, giver of gifts and luck, now in Pisces, gracing your marriage house, will slide back into Aquarius on July 28, helping you shine with work projects. For now, this is where you need Jupiter to be, judging by the looks of this full moon. If you organize things ahead of time (I am sure you will), you will be praised, and possibly given a bonus for your hard work. (Money seems to come to you—Jupiter will see to it.)
Jupiter will be back to your marriage sector in 2022 (December 29, 2021, until May 10, 2022, and again from October 28 to December 20, 2022), so you can get married during one of the most splendid times possible next year, if you didn't already do so from May 13 to July 28, 2021, when Jupiter visited Pisces, your marriage sector. You would have to sidestep Mercury and Venus retrograde. (My website, AstrologyZone.com has a table on the homepage that lists these retrograde periods, through the year 2030.) The window of opportunity for commitment or joy with your spouse will be even larger next year, meaning you will get to have your cake and eat it, too. Perfect!