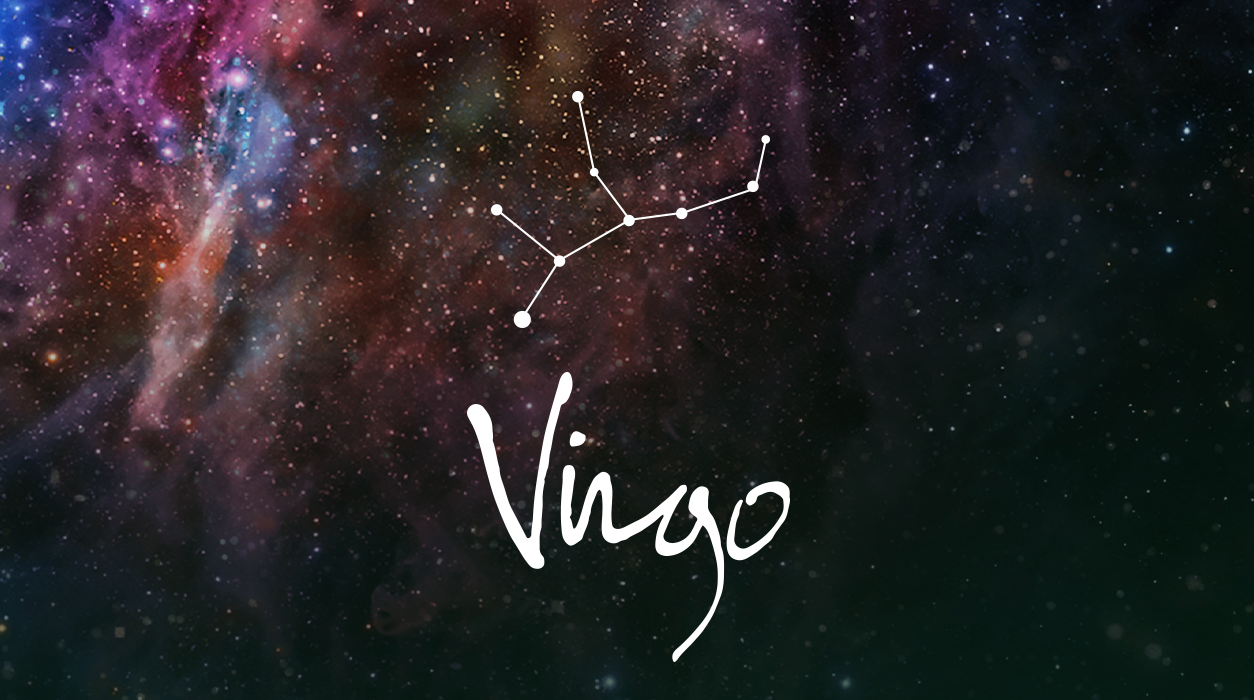 A Note from Susan Miller
July 2019
Dear Reader,
This will be a big month, for we have two major eclipses, one July 2 in Cancer, and the other July 16 in Capricorn. Eclipses are a big deal in astrology, because they are the most dramatic tool the universe uses to shake us awake and create instant change. If you know your rising sign, read for that sign as well, for both forecasts would apply to you, and you will have a 360-degree picture of the month ahead.
Your Horoscope by Susan Miller
The eclipses are back in July, making for a month of change and growth. Although these eclipses will bring a number of tricky influences, they will also bring sweet opportunities. They will fall in Cancer and its opposite sign of Capricorn—both signs that blend well with your Virgo Sun, so it seems the changes will benefit you if you keep your wits about you. (Of course, as a Virgo, you always stay alert.) We have two eclipses this month, and both eclipses will light the personal part of your chart, emphasizing your friendships and love life.
It looks like you are about to make a new friend after the new moon solar eclipse appears on July 2 in Cancer at 11 degrees, for it will light your eleventh house of friendship. This eclipse will receive golden beams from Uranus, the planet of unexpected developments, and will be very friendly, so it is also possible that a friend will help you in a substantial way, quite out of the blue. Uranus is currently in your ninth house of foreign people and places, so you may travel overseas with a friend or do business with a friend who is based overseas. You might consider starting an import/export business together, or you may be a consultant or columnist for your friend.
There is another way this could turn out. If you want to immigrate to your friend's country with the hopes of becoming a citizen, he or she may offer to sponsor you. Or, you might help your friend obtain a green card or visa, and you could know the right lawyer to help her accomplish this goal.
Uranus, however, will be in hard angle to Mars and Mercury at the new moon on July 2. (Two other hard days will be July 11 and July 29.) Mercury is Virgo's ruler, and Mars governs your sector of other people's money (eighth house), so you may suffer a loss. Mercury this month will make you rush, and in your haste, you could become forgetful and lose treasures, especially in transit.
Be wary of any new agreement you are thinking of entering. On a very personal level, if you love something—your sunglasses, reading glasses, earbuds, your cell phone—keep what you can at home while Mercury is retrograde (from July 7 to 31, although you began to feel Mercury's sluggishness as early as June 20) and bring only what you absolutely need. (If you love your sunglasses, for example, bring along the ones you like well enough, but not as much as your favorite pair.)
With Uranus angry at Mercury, be careful to maintain your professional reputation, and don't lose your cool this month. Ask a lawyer to be involved in all negotiations. With an eclipse in Cancer, the moon takes center stage, and it will receive lovely vibrations from Uranus, and that is the reason I feel things will ultimately work to your benefit.
At this eclipse, you can now widen your influence through social media. As a Virgo, you are known to be a masterful communicator, so I am sure you will be thoughtful and polite in your postings and interactions with your followers. Your care for the feelings of others will become clear and be the reason you can avoid the potential downside of the July 2 eclipse and develop trust with your friends.
Your chances for finding love or celebrating the love you have will go sky-high in August (but not in July), for Venus and Mars will form a rare conjunction next month—they will meet in Virgo on August 24.
Alternatively, you might volunteer to work on a fundraising charity ball or help a political candidate you believe in win an election. Rolling up your sleeves would be a good idea—the leadership and organizational skills you hone while volunteering will be ones you can transfer to your day job with great success. At the very least, consider joining a social or professional club—the benefits will be considerable. If you hear of a trade show or seminar in your industry, consider going.
Saturn will oppose the Sun and new moon at the July 2 eclipse, indicating that with your rising profile in the community (or the world) comes the need to lead responsibly. Again, you are in good shape, because Virgo's orientation is to serve others—that instinct is in your DNA. That's the part of you that others admire and find so loveable.
On a personal level, you might learn that a close friend is having a hard time and needs your willing ear and tender sympathy. When you commit your time and attention to anything at eclipse time, the personal growth you achieve can be downright life-changing.  The wonderful part about life is that when you give, you also get something valuable back. You will see this to be true.
If your birthday falls on September 2, you will feel the July 2 eclipse the most and benefit from it. The same is true if you have Virgo rising or the natal moon in Virgo at 11 degrees, plus or minus five degrees. If you have a natal planet in Cancer or Capricorn, the eclipse will touch you too, inspiring you to become enlightened, courageous, curious, and helpful to those in your circle or that you invite into your circle.
The second eclipse, on July 16, in Capricorn at 24 degrees, will light your fifth house of truelove. You will realize that a love relationship has privileges, but it also comes with responsibilities. This will be a full moon lunar eclipse and may call for a decision—is it time to get engaged, or is it possible this relationship is not for you? Is it time to have a baby? If you want children, that topic will almost certainly come up, and pregnancy may easily happen now (be careful if you are not ready or interested in being a parent). If you are female and thinking of having in vitro fertilization, this would be a good month to see a specialist. You'll find it favorable to schedule the procedure for the end of August at the new moon in Virgo (a beautiful one for you) or have the procedure any time during the first three weeks of September.
Pluto will conjoin the full moon lunar eclipse of July 16, indicating either you or your love partner may become quite insistent on having your views and desires acknowledged. Actions will count more than words.
Also at this eclipse, Neptune, the planet of unconditional love and the planet that rules your marriage sector (a different part of the chart) will form a beautiful angle to the full moon in your romantic fifth house, so it seems that basically, your relationship is strong and that you can draw inspiration from your partner.
If your birthday falls on September 17, plus or minus four days, you will feel this eclipse the most. The same is true if you have Virgo rising or the natal moon in Virgo, at 24 degrees, or if you have a natal planet in Virgo at that degree—in all cases, apply a plus or minus four degrees of tolerance. Mars will be moving through your twelfth house, indicating it's a good time to see about medical checkups that you know to have annually.
Your twelfth house (privacy and rest) is where Mars is now located. You are always concentrating on what you have to do, but this month, you might want to let go a little. If possible, treat yourself to several quiet days in a thickly wooded forest in the mountains, perhaps in a small cottage that you can rent near a shining lake. Mars in Leo will help you stop and breathe in the fresh air and think peacefully about the meaning of recent life events. It is when you stop that you can best come up with the next steps to take. Once Mars enters Virgo, from August 17 onward, you will need to be ready to make your biggest and most significant initiations.
The new moon of July 31 in Leo (not an eclipse) will also underscore the need to slow down, so now with both Mars and the new moon in your most private sector, the message is clear—take time for yourself. If you have children, I realize that may be hard to do, but if you can have a relative watch your children for a few hours, the time off would recharge you. (I remember how it was, as I didn't even know where my arms ended, and their little arms began. We were always together, and we were one. Although I was always in a cold sweat, making sure all would go well for my two little daughters, my mother told me, someday you will dearly miss this period. Of course, she was right. I do, to this day. The intensity bonds you with your children.) Still, though, looking at your chart, dear Virgo, you do need and deserve to have a peaceful morning or afternoon. See if you can carve out time for yourself.
Now let's turn to romance. Your chances for finding love or celebrating the love you have will go sky-high in August (but not in July), for Venus and Mars will form a rare conjunction next month—they will meet in Virgo on August 24. Wow! Venus and Mars will not meet again for two years, not until July 21, 2021, when they will align in Leo.
Do your best to must make August work for you, romantically and in other ways, for the force will be with you and you will be favored. Sexy Mars will enter Virgo on August 17 to stay until October 3, and charming Venus will travel Virgo from August 21 to September 14. Next month, see about updating your look, and then step out. Single, married, or attached, circle Saturday, August 24, as your most dazzling day of next month—or possibly the best in recent memory—for breathless romance.
SUMMARY
Dear Virgo, give in to the pleasures of life in July. Mercury, your ruling planet, will be retrograde all month, from July 7 until July 31, but you will feel the slowdown prior to the start date. Mercury retrograde does not typically create extreme events, but this phase can be frustrating. We all deal with distractions, we lose things, we leave items we need back home—the list goes on. It's never wise to make an important agreement during a Mercury retrograde phase, so put off signing papers or giving your verbal nod to any new venture until August.
The new moon solar eclipse in Cancer on July 2 will brighten your eleventh house of friendship, so clearly, this will be a far more social month than June turned out to be. Saturn will oppose the Sun and new moon, suggesting you may need to help a friend who desperately needs you this month. Be aware that if you volunteer to help, your assistance will be needed consistently—it would be heartbreaking if you suddenly find you can't keep up the level of support you will initially rush to give your friend. If you suddenly ghost her, she will be devastated. At the start, do not overpromise, but don't suddenly walk away either.
Alternatively, if you are a member of a club and want to take on the role of leader of a committee, know what you are getting into—any work you agree to now will be time-consuming. On the other hand, the rewards and all that you learn will make you proud, and you will be able to direct some of the skills you pick up while volunteering at the club, political group, or charity to your day job. With Saturn near, all that you work on now will turn out to be valuable to you, now and forever.
You will likely receive a welcome surprise early in the month, for Uranus will beam your friendship sector, so you might travel with a friend or visit a friend. Or, you may take college courses in July and August and make a new friend in one of your classes.
By July 16, an emotional full moon lunar eclipse will ask you to make a decision about the person you are dating or whether or not to have a baby. If you have children, you may now want to do something special for them. With Saturn in your fifth house, love has become serious and contemplative. You seem aware you will soon be taking a big step, but even so, this does not seem to frighten you. All indications point to the start  of a significant new chapter in your personal life. Venus will oppose Saturn, so you are not about to veer away from hard work. In fact, you say, bring it on. Money seems to concern you, but your outlook is far brighter than you might suppose. By year's end, your impressive financial picture will start to become crystal clear—financial abundance is on the way.
You may be planning to invest in real estate, by either buying a new piece of property or renovating property you have now, because the planets in Leo at the new moon on July 31 will be beaming to Jupiter in your home sector. Your ruler, Mercury, will be retrograde all month but will turn direct on July 31. Leave a space of many days after Mercury goes direct before signing papers or closing on a house. Spend time doing research in July, but make no final decisions about real estate or anything else until next month. Your best days to close on a house next month would be August 8 or August 21.
This will be a strenuous month for most people, so once you reach the month's end, planets will migrate into your hidden twelfth house and planets here are perfect for doing deep thinking. As you ease into August, it will be time to rest, take a breath, and plan for September and beyond.