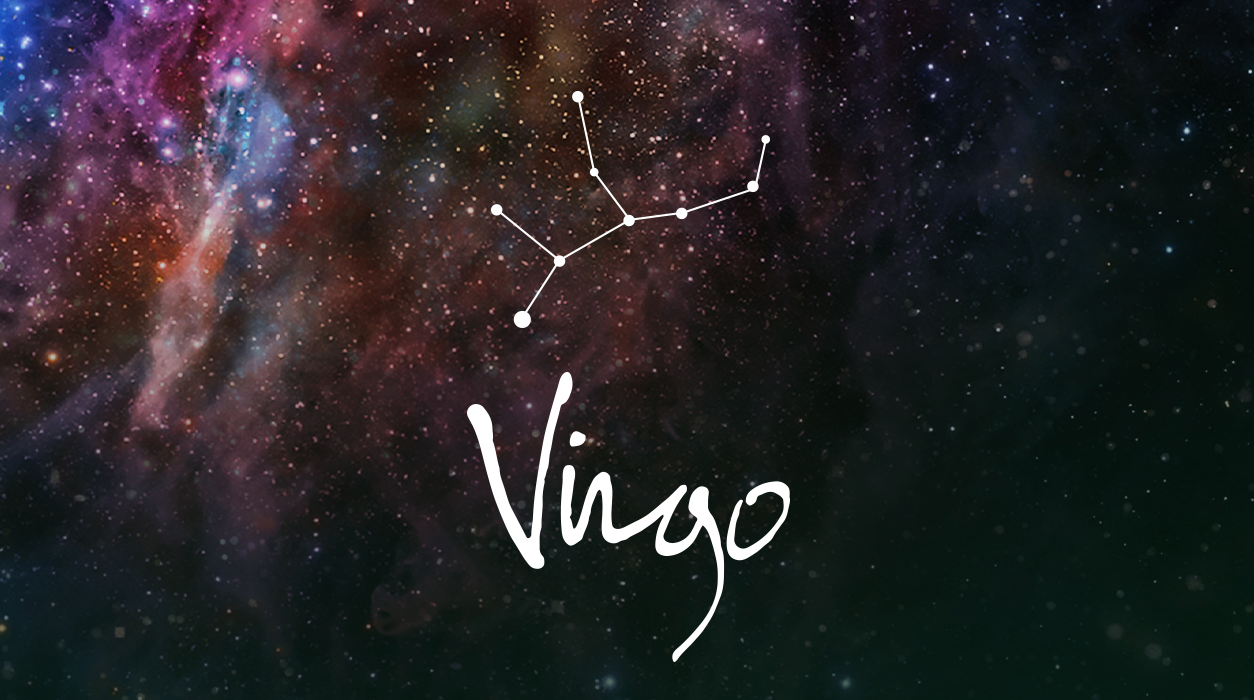 Monthly News from Susan Miller
JANUARY 2023
Dear Reader,
Happy New Year.
The day after Christmas I came down with terrible cold, so I spent the holidays inside recuperating and am now starting to feel better. I was so relived and grateful it was not COVID. Because I love to cook, I had made a big batch of chicken soup with many vegetables two months ago, and I have been living on that all week. I am so glad I have it.
I am excited to be back out at public events to speak and meet new people and reconnect with the ones I've met over the years. Unfortunately, because I've been sick, I had to cancel a few January appearances, including the special one on January 7 in Dallas, which is now rescheduled for February 18 in Dallas from 9:00 AM to 12:30 PM with a lunch afterwards. At lunch I'll be available to talk one-on-one and answer any questions you have. The topic will be the Year Ahead 2023, and I am honored to give the keynote speech
Your January Horoscope for Virgo
There is so much to enjoy in January. Ever since the end of August, you've been working hard and seeing gratifying progress in your career. Mars has been the reason for the attention you were getting for your ideas, for Mars is spending an unusually long time in your prestigious tenth house of honors, awards, and achievement at the pinnacle of your chart. You may have run into snags from the end of October through December, and as you enter January, you may still be tweaking certain elements of your project due to Mars having turned retrograde on October 30. Happily, Mars will finally leave retrograde and go direct on January 12.
Mercury looks up to his big, strong brother Mars, for he is the planet of action. Little brother Mercury has talents too, as he is clever, humorous, and a whiz at communication, and is known for having a silver tongue, always finding the perfect word for the right occasion. Mercury is your ruler and gives you your talent for details, organization, and healing properties. (Virgos are drawn to the publishing, broadcasting, and medical fields.) When little Mercury saw big brother Mars shut down for a rest, he decided to do the same thing on December 29, and he won't go direct until January 18.
As you see, January will have a slow, leisurely start, and that will be fine with you. The universe wants you to enjoy yourself, but because you are the zodiac's hardest worker, it takes you time to get into the swing of the holidays. You had a gorgeous new moon in Capricorn on December 23 to get the ball rolling. That new moon and the Sun brought Venus and Mercury into their entourage and displayed such a fabulous possibility for a happy holiday. It looks like you are not ready to return to work yet, nor should you. You are not like other people who can slip into party mode early in December, so the new moon on December 23 made sure you would start to relax, but rather late in the month. That did not give you enough time to fully exhale. The universe understands this and will help you stay comfortable over much of the first three weeks of January.
Now you have a highly social, joyous full moon on January 6 in Cancer, 16 degrees, shining in your eleventh house of friends, fun, and events. This is also your house of deeply held hopes and wishes, so this full moon could bring something you dearly want—spiritual or material—to fruition. Whether you hope to have a baby or a show for your artwork (both spiritual), or buy a new car (material), miracles can happen when a group of happy little planets are jumping up and down in excitement in this part of your chart. Best of all, Uranus will be in an ideal angle to this full moon, bringing a big surprise—one you will love.
During this full moon, you will still be hosting the Sun, Mercury, and Pluto in your house of true love—a romantic vibration if there ever was one—and Uranus will also direct his mighty beam to these heavenly bodies. This interplay between Uranus and the Sun, Venus, and Pluto will help you boost your creativity, too. If you are paid for your ideas at this time (within five days after the full moon), you may come up with a nice sum of money.
All Virgos will have something to cheer about at this full moon on January 6. If your birthday falls on September 8, plus or minus four days, you will get a double dip of pleasure from this full moon. The same is true if you have Virgo rising at 16 degrees or your natal moon in Virgo at that degree, plus or minus four degrees. Also, look to see if you have a natal planet within four degrees of 16 degrees in Taurus, Virgo, Capricorn, Cancer, Scorpio, or Pisces—if you do, that planet will work hard for you.
These days, dear Virgo, you really can do no wrong. Everyone adores you and your ideas, so while life is so very good for you, use it!
Later in the month, on January 21, you will have a sweet new moon in Aquarius, 2 degrees, which could bring a fresh assignment in a completely novel area—it would be associated with high tech and the sciences or social sciences, television/streaming, or the metaverse—and it will be fascinating for you because you would have a chance to learn something new. Mars will be trine the new moon (a trine is considered the most heavenly aspect possible), and because Mars is in your tenth house of fame, if you work hard on this new assignment, you can make a name for yourself within your industry—this is the kind of project you have been waiting to be given. It may take time to finish—it could be ready by early August or even later. Give the project all your attention and energy, and you will be glad you did.
Jupiter is back in Aries, an entrepreneurial sign, filling your eighth house of other people's money. The coming four months will be the most lucrative you've seen in a very long time. Jupiter is now moving direct and is quite powerful, so he can be helpful. This house rules commissions, royalties, licensing fees, and bonuses, and the money tends to be performance based. Jupiter is close enough to Pluto in an out-of-sign sextile (Jupiter is at 4 degrees Aries, and Pluto is at 28 degrees Capricorn), and when these two planets are in conversation, it always adds up to generous money for you. It's considered a signature of success.
Just after the new moon on January 21 comes a sterling day, January 24, when good-fortune Jupiter will contact the mighty Sun—this day will go really well for your career and is the perfect day to discuss money. Authority figures will look kindly upon your ideas and persuasions, and you are likely to come out of a meeting with many of your points approved.
This month you have one gem aspect after another when it comes to your career—note January 29 when Mars will reach out to the Sun, and you are likely to get kudos for work well done. These days, dear Virgo, you really can do no wrong. Everyone adores you and your ideas—keep them coming. Life cannot always be this way, so while it is so very good for you, use it!
As you see in your forecast, the first half of the month will be perfect for fun, love, and devoting yourself to creativity. The second half, especially after January 21, will be when you can make more great strides in your career. Dear Virgo, you seem to have found a way to have the best of both worlds.
SUMMARY
Your career is going great guns, lighting up the night sky with plenty of fireworks, and as a result, it is taking a great deal of your time and energy to keep up the momentum. Pace yourself, as things are going to ratchet up to a higher level soon. Mars in Gemini, your tenth house of honors, awards, and achievement, is what's causing the acclaim coming to you, and since October 30, Mars has been retrograde. That has meant Mars started to slow your progress, and no matter how hard you've tried to stay on schedule, you may have had to revise and extend your delivery date, perhaps due to another's inability to make timely decisions or finish their end of the job. Alternatively, it may be that a supply chain problem held you up. Impediments to progress will fall away once Mars goes direct on January 12.
If you were looking for a job, you may have crystalized an opportunity last month at the full moon on December 7. If not, you will find your offers will become more plentiful, and negotiations will improve in the weeks ahead. Mars will remain in this important prestigious career sector until March 25. If you work on commission, royalties, licensing fees, or another performance-based arrangement, your outlook for financial gain is the best you've seen in years.
The January 21 new moon may give you another opportunity to earn money, possibly through a full-time, part-time, or one-time gig that you would work on intently. This new moon is superb and should come bearing gifts. It seems you would be working on excellent electronic equipment to do your job. Mars in your tenth house of accomplishment and acclaim will beam to the Sun and new moon in your assignment houses.
The fact that this is a new moon indicates that you are at the start of a new assignment, and you will train all your attention on it, and later, at the full moon on August 1, you will likely get the kind of applause you never imagined possible. All the planets are moving in place to support you and to help you to make a bigger name for yourself. Devote yourself to the project coming up over the horizon. If you are self-employed, this project may arise in the form of a new, prestigious client.
January won't only be about hard work and moving up the ladder of success. This month will also offer you a dazzling social event to look forward to going to on Friday, January 6, or over that weekend. That's the day of the full moon in Cancer, your house of fun, and all full moons have an additional five days of influence as the full moon gradually wanes. This full moon will be in delightfully tender and emotional Cancer, a water sign that blends perfectly with your Virgo earth element.
This full moon will bloom in your sector of friendship, groups, and fun and will also signal the Sun, Pluto, and your ruling planet Mercury, all in your fifth house of true love. Uranus will be a big player at this full moon on January 6 and will directly contact the full moon and Sun on your behalf, so you may be taking an exciting trip, possibly to an exotic island of pure, powdery white sand, cool crystal turquoise waters, and a profusion of flowers that seems to grow almost everywhere there, including hot pink hibiscus at the side of the road that expand to the size of dinner plates. You might be dreaming of taking a quick retreat to recover from the holidays, and warmth and sunshine may be the ideal fit. Alternatively, you may be excited to welcome a dearly important person to you who lives a great distance from your city and could come to see you and possibly stay with you.