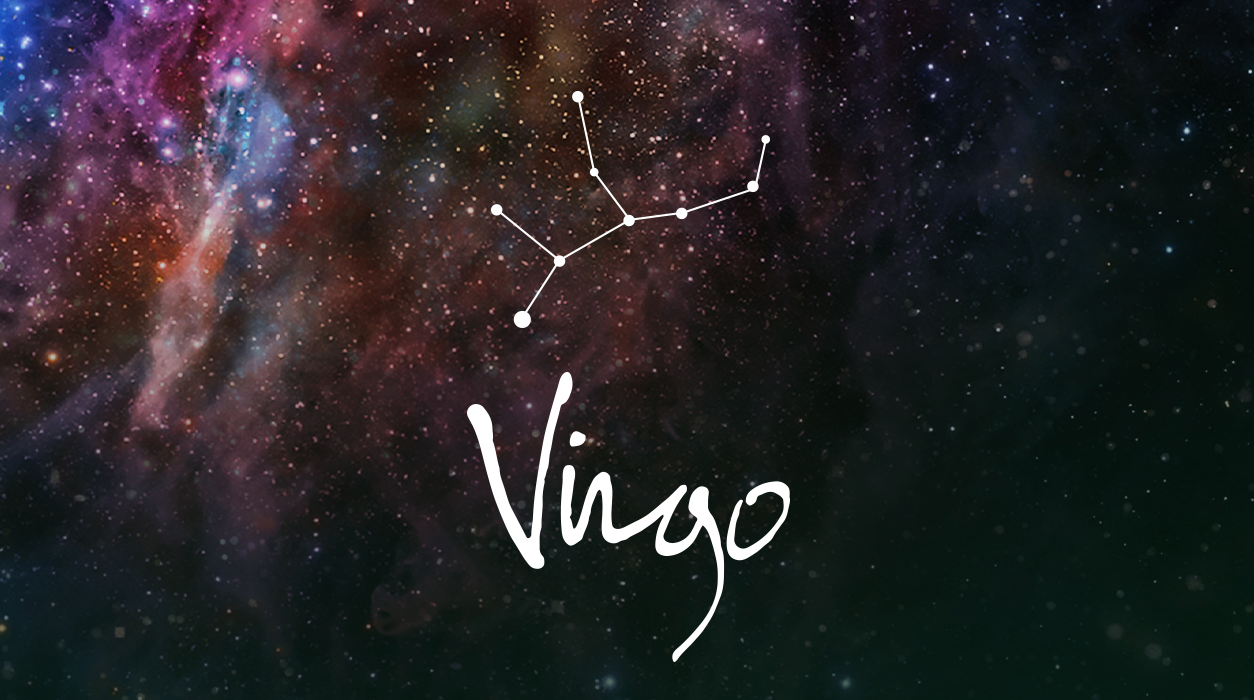 Monthly News from Susan Miller
January 2022
Dear Reader,
Happy New Year! This will be a much better year than 2020 and its twin, 2021. You have so much to look forward to this year! Jupiter, the giver of gifts and luck, just entered Pisces a few days ago on December 29. Jupiter will stay in Pisces until May 10, giving all the water signs and the earth signs reason to cheer.
After May 10, Jupiter will enter Aries, to stay until October 27, and then retreat back to Pisces for a second shot at luck, until December 20, 2022. After December 20, Jupiter will be back to Aries, to stay until May 2023! This will give Aries, Leo, Sagittarius, Gemini, Libra, and Aquarius amazing good fortune. As you see EVERYONE has reason to be excited about the New Year. Everyone will be receiving chocolates from Jupiter.
Your January Horoscope for Virgo
You have an enviable forecast, dear Virgo, with a dazzling new moon in your fifth house of love on January 2 to fall in Capricorn, 12 degrees. Capricorn is an earth sign like your Virgo sign, so this new moon is tailor-made for you. A new moon will always open a portal of energy that can affect you for weeks and months ahead, so this month has a very exciting outlook for you. Your prospect for finding true love or enjoying the love you have already found with your sweetheart or spouse is spectacular.
In your enchanting fifth house, you have the new moon, Sun, Venus, and Pluto all being friendly to one another. Venus' proximity to Pluto brings a full moon effect and will heighten emotions in the best, most passionate way. If you are single and hoping to find love, this new moon is powerful enough to help you find someone intriguing who you will want to get to know better.
Whether you are attached or married, you will have more time for fun together. I feel last month's holiday spirit will infuse almost all of January. It takes a lot for you to let go, but now that you managed to do that in December, you won't want to go into all-work mode too quickly.
If you have children, January would be a happy month to plan an outing with them. You might want to take photographs of your children—this month, with your creativity high, you should be pleased with your results. This is a month to have fun with them no matter their ages. The part I love the best about this new moon, January 2, is that Uranus will send a direct sparkling beam to the Sun and new moon, bringing in the element of surprise, which will be quite delicious this month. If you are single, you can meet someone completely unexpectedly. If your marriage has become too predictable, you or your partner will find ways to jazz things up in pleasantly surprising ways.
If you were hoping for a baby, you have one of the best new moons of the year to make that dream a reality. If you have had problems with conception, by all means, check in with a fertility specialist to find out what's involved with IVF, how long you should wait to start, the costs, whether insurance will cover any part of the process, and your chances for success.
I will tell you a little story. I was 25 and standing in the hallway, pressing the elevator button. My neighbor who always said hello to me was waiting for the elevator, too. She was very pretty, the kind of woman who was in her 40s but didn't require much makeup. She knew I was married about 18 months earlier. The conversation turned to having children.
I said I wanted two children, but I have no idea when to start. I said I was hoping I would know for sure when the time came. She laughed and replied, "You are hoping the sky will open, and you'll hear a choir of angels, right? That is when you will know it's time to start your family?" I said yes, laughing.
A major social event is likely to come up and keep the holiday spirit going on the full moon January 17, minus two days or plus five days. This suggests the event may occur over the lovely weekend of January 15-16, or as late as Friday, January 22.
She assured me that would never happen. She explained that having children (or doing anything else in life, like getting married, buying a house, or starting a business) is an act of confidence and courage, and you will know you are taking on a big responsibility. That dramatic realization that you were hoping to suddenly be hit with will likely never come. Life doesn't work that way. Alas, you will never find the perfect time. You have to just do it. Her words had a profound effect on me.
That evening I recounted the conversation I had with my neighbor who I hardly knew to my husband and concluded that we should start trying. There was no reason to wait. He agreed. We were about to go on an exciting vacation the following week to see the natural wonders of America out west, starting with the Grand Tetons in Wyoming. My first daughter, Christiane, was conceived on that trip on the first try, a decision that was the right one for me. My second daughter, Diana would be born three years later, despite doctors screaming at me not to have another child.
Due to my birth defect condition, I needed teams of doctors, including cardiologists, to make sure I survived childbirth. Suffice it to say, I had two hard pregnancies (I bleed internally). Still, I am lucky. I have two children who are the light of my life. Three children were out of the question, but I was happy.
The number one question that comes to me here from readers is, can I have a baby? Most of the readers who write about this are 38 to 42 years old. My heart goes out to these readers. IVF has come a long way in the past few years, giving more couples reason for hope these days. It can be an expensive procedure, but your parents might help you out with the cost as the idea of having grandchildren is usually a compelling one.
Young women should freeze their eggs at an early age to allow more time to find their one truelove. The younger the eggs (say, gathered in the woman's 20s or early 30s), the more viable and usable they will be later. The process does not hurt—you sleep during the extraction, and you simply need someone to pick you up to bring you home. For you, dear Virgo, this month would be the right month for you to start to investigate this option and plan to have your IVF later in the year.
If you would like to adopt a baby instead, this month will bring up that discussion. Adoption is a very kind step to take. Many well-known people have been adopted as children including Steve Jobs, Marilyn Monroe, Babe Ruth, Edgar Allan Poe, John Lennon, Maya Angelou, Melissa Gilbert, and Nelson Mandela, as some examples. The process takes time, but it is, of course, worth the effort. If you want to adopt, start in February.
Mercury, your ruler, will go retrograde from January 14 to February 3, the reason I would like you to wait a few weeks before you send in the formal application. Venus went retrograde on December 19 and will continue to be out of phase until January 29. This month will have a slow start, but that might please you—no demands at work, and a more peaceful pace would likely sound good to you. If you received gift cards or cash for the holidays, wait to buy your electronic product (if you want to buy one, and that includes a car) until February when Mercury will be moving direct. (Just leave a space of days from February 3 before you make your purchase.)
I had written a lot about Venus retrograde last month, and you can always see last month's forecast on my app or website. The point to remember is not to make any radical changes to your appearance during Venus retrograde, which is nearly all of January, for you might not like the results later. Don't ask your stylist to cut your hair from long to short or to radically change the color. Touch-ups and trims are fine, but not dramatic changes. See your dermatologist for Botox or fillers only AFTER Venus goes direct at the end of January.
One other bonus of the new moon of January 2 is that it will noticeably boost your creativity. If you are artistic, carve out time to concentrate on your craft this month as you are likely to be thrilled with the ideas and interpretations that come to you.
If your birthday falls on September 4, plus or minus four days, the new moon and all the benefits that will flow from it will show up noticeably. The same is true if you have Virgo rising or your natal moon in Virgo at 12 degrees, plus or minus five degrees. Look at your chart, see if you have a planet at 12 degrees of Taurus, Virgo, Capricorn, Cancer, Scorpio, or Pisces—if you do, that planet will work hard for you.
Mars will remain in your fourth sector of the home until January 24, so you may also want to spend more time with your family, specifically your parents. You might want to browse furniture shops now that sales are on—you might find the ideal piece of furniture you've been searching for. Alternatively, you may decide you want to get organized or order repairs that need to be done. Mars only comes by to each house of the horoscope every two years for typically a six-week stay, so this month you can be quite productive with home and family matters.
Remarkably, when Mars is finished with its tour in Sagittarius, it will enter Capricorn, the same area of your chart that is being lit by the new moon on January 2. Mars will enter Capricorn on January 24 and stay until March 6. You are entering two full months of romance, and the new moon this month will affect you for six months or more, so you have plenty to look forward to.
A major social event is likely to come up and keep the holiday spirit going on the full moon January 17, minus two days or plus five days. This suggests the event may occur over the lovely weekend of January 15-16, or as late as Friday, January 22. The full moon will be in Cancer, 28 degrees, and light your eleventh house of hopes and wishes. This should be a dazzling full moon.
On this full moon of January 17, Uranus will be active again and this time will send a golden beam to Venus. Venus rules your distant travel sector as well as your home, and one of these areas might light up with unexpected news—all of it thrilling. More importantly, Venus may rule those two areas of life in the solar Virgo chart, but graceful love-planet Venus will be posited in your fifth house of true love throughout January until March 6.
This is the same amount of time that Mars will spend in Capricorn. This is remarkable because Venus and Mars are known as the cosmic lovers who adore being together, but rarely can be as they have very different orbits. While Venus will be retrograde this month until January 29, you'll have all of February to enjoy love. Single Virgos will have the ideal time to meet someone very special until Mars leaves Capricorn on March 6.
SUMMARY
In January, you will continue to be in the holiday spirit, even though the tree has been taken down, the pine needles swept up, and the ornaments carefully packed away for next year. It often takes you a long time to relax enough to enjoy the celebrations of the season, and now that you've already accomplished that, your chart suggests you are not in any rush to energetically dive back into work projects.
Your timing for taking a little time off is perfect. January will have a slow and leisurely start as Venus and Mercury are both retrograde. We always feel the influence of the three planets that orbit close to the earth—Mercury, Venus, and Mars—more than the large outer planets, so with two of the three out of phase, it's understandable that it will take until the end of January to see the pace of life pick up.
If you can take a little holiday in January, that would be ideal, for your house of true love and fun will be brimming with two happy planets, as well as a positive new moon January 2 and Sun in Capricorn. The new moon will have a very strong influence for weeks ahead, perhaps for as long as six months. Uranus, the planet of all things unexpected, will signal the Sun and new moon, bringing surprises and serendipity to your romantic experiences.
It will be a highly romantic time, too. If you are single and not dating, you could be soon—ask friends to make introductions in February. The person you are likely to fall in love with may be somewhat older than you and may work in the financial field, such as in the stock market or hedge fund.
You may be invited to more than one special event this month, such as a baby shower, birthday party, or other celebration. It's a happy time.
Once Mars enters this same area, your social life, as well as your chances of meeting someone new and special, will increase even more, and that will be from January 24 to March 6.
If you are artistic and not traveling, start a new creative project, or continue to concentrate on an ongoing one. Your creativity will be operating on peak levels, and you will be pleased with the progress.
On January 17, or within days of this date, it appears you have a glorious event to look forward to attending—over the weekend of January 15-16, or after the full moon, January 17-22. A friend is likely to be on your mind, and because Neptune will be friendly, you may glean inspiration from your friend and from the event you attend. Pluto will be conjunct the Sun, indicating you will likely be traveling to a location a short distance away to attend this special event.
If your birthday falls within five days of September 19 or you have the natal moon in Virgo at 28 degrees, plus or minus five degrees, this full moon will be a sparkling moment in your timeline. The same is true if you have Virgo rising at 28 degrees, plus or minus five degrees. If you know your natal horoscope, see if you have a planet at 28 degrees (plus or minus five degrees) in Taurus, Virgo, Capricorn, Cancer, Scorpio, or Pisces. If you do, ooh-la-la. You will have a spectacular full moon.
If you've been dating seriously, you may have moments where you waffle about your partner. Venus is retrograde, a trend that started December 19 and will continue until January 29. Venus rules affection, and she is out of phase this month, suggesting a possible reason for why you may have fluctuating feelings about your long-term relationship. Don't make any decisions quite yet as there will be a lot of static in the air, and with conditions changing dynamically, you won't have a firm base from which to work.
Additionally, your ruler Mercury will be retrograde from January 14 to February 3, adding to the general pandemonium of haywire feelings. When your ruler Mercury is out of sorts, you need to wait before you commit to major matters.
Rather than push against the delays and become frustrated at the lack of answers from VIPs who can approve your plans or answer your questions, spend January thinking about how you would best use 2022. January will be superb for focusing on your private life and improving the bonds you share with family, children, and friends. Mars is currently in your home and family sector, so you will have time for your mother and father, too.
In a wide interpretation of your fourth house of home, if you need to make renovations, move, make repairs, or change the décor, Mars will help you find options. With a supply chain problem, if you want to buy furniture, you may have to wait for delivery. No matter, use Mars' good energy to help you sort out your options. If you are decorating, create a vision board or make a list of pieces you like. Live with them a little. Put in your order after Mercury goes direct on February 3 (and by then, Venus, who rules beauty in all its forms, will be direct, too). You have an especially good chance of achieving home-related goals by mid-June, and that should make you happy.
When Mars moves on to Capricorn from January 24 until March 6, you will have more opportunities to enjoy love and romance. On that front, you have a fantastic forecast. If you have been dating seriously, good-fortune Jupiter first entered your marriage sector on December 29, to stay until May 10 (and is due to return October 27 to December 20, 2022), indicating you may be planning a beautiful wedding this year. Dear Virgo, you have such a happy, romantic outlook no matter what your marital status is. This is your year to celebrate the deep and abiding love you know you deserve. You will have plenty of opportunities.