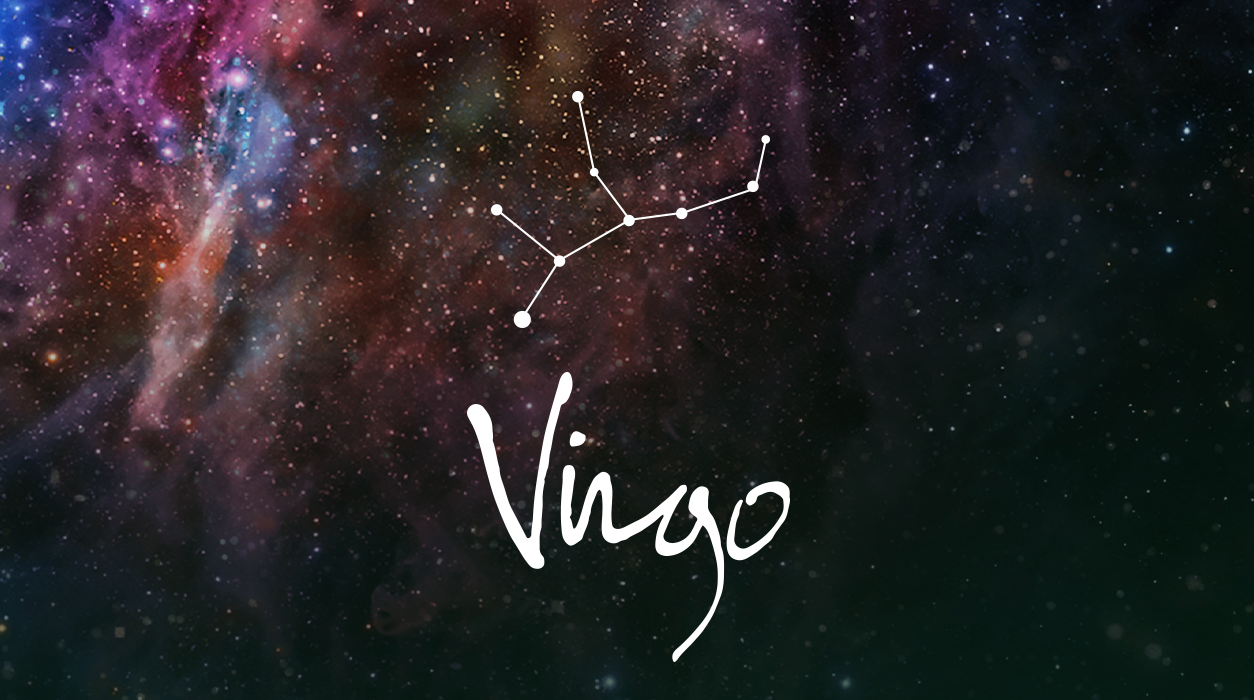 A Note from Susan Miller
JANUARY 2021
Dear Reader,
Often when we start a new year, the outer planets stay in their same positions, so the look and feel of the coming year stays fairly the same. That does not happen in 2021! Jupiter and Saturn decided to both enter Aquarius two days apart last month, to make lengthy stays. Gradually, other planets will migrate away from Capricorn and into Aquarius—something you will see in February—and offer a lighter, breezier influence than what we have been used to.
The eclipses have moved away from Capricorn and Cancer too, into more mutable, flexible, and adaptable Gemini and Sagittarius. We will have three eclipse in those signs in 2021, and the start of in a new series, Taurus and Scorpio, when one arrives in Taurus this year. In 2020, we had a remarkable six eclipses (actually seven, if you count the December 25, 2019, eclipse that appeared one week before 2020), which means that the universe was asking us to make many sudden adjustments.
Your Horoscope by Susan Miller
You are the zodiac's hardest and most self-disciplined worker, so when it comes to the holidays, it could take you longer to unwind and get into the spirit of things. By the time you do, you may be shocked to see they're over. For that reason, you'll come to love January because the universe will make sure you get your share of the fun this month.
As you counted down the days and hours to say goodbye to 2020, there was a lovely new moon on December 29, influential for four days. In a year when we had precious few positive full moons, this one stood out, and its job was to add a soft touch of warmth and friendship to your days. That full moon appeared in Cancer in your eleventh house of friendship, so one of your friends may have surprised you with a very kind gesture, and Uranus, the planet of unexpected events, was at the perfect angle to the moon, almost guaranteeing you'd love the unanticipated news.
The full moon of December 29 (strong until January 3) may have made you more caring and giving, for your solar eleventh house, where that full moon appeared, is the area of the chart where we become sensitive to others and feel compelled to help. You may have become involved with humanitarian work or sent donations to help a cause—perhaps you saw the various ads on TV, with the film clips of people and animals suffering in different circumstances, with pleas to send money. If your New Year's resolutions include helping others, you may have recently organized a group or rolled up your sleeves for an established charity, humanitarian, or community activity. If everyone does a little, conditions can change and improve, and I know you already know this to be true. Virtual events are fun, so consider organizing a fundraiser to help those who may be hungry or without a place to live due to a job loss. Virgo is one of the most compassionate signs, along with Pisces and Cancer.
Sometimes, doing something as simple as donating blood is a way to give generously, especially at this time of the year when many people do not bother to help because they are too involved with holiday shopping and distracted by other news. I am near tears every time I see a plea for a donation to a children's hospital because as a child, I spent so many years in a hospital. I keep sending checks—I cannot sit by and watch young children and listen to their little voices asking for help. Maybe you feel the same way. Anyway, that full moon of December 29 may have plucked at your heartstrings.
There was one other way the full moon of December 29 could have sweetly affected you (or soon will). The eleventh house is the house of hopes and wishes, and sometimes, as if by an angel, a dream you've long held in your heart comes to fruition at the time of the full moon. With Uranus sending shimmering beams to that full moon, the news would have surprised you, possibly leaving you breathless. Your wish may have been spiritual ("I want a baby"), material ("I need a new car"), or emotional ("I need to meet my one truelove"). At this full moon of December 29, your dream may have come true.
These options are not mutually exclusive—you could have had more than one result, and you still might as you enter January.
There's a peach of a new moon, January 12 in Capricorn, 23 degrees, set to appear in your fifth house of true love, children, and creativity. This would be a good time to ask a friend to make an introduction to a possible romantic partner. Many readers have reported the one good thing that came out of 2020 was they found love—it is possible.
Mars has moved out of your financial eighth house, and this may be the very best news I have to share with you. You've had to deal with six long months of Mars' tearing through your eighth house of other people's money, going back to June 27. Mars doesn't normally spend this length of time in one area of the chart—it is more typical for Mars to spend six to eight weeks. The hard part of having Mars in this area is it tends to bring up hefty expenses.
You may have been investing in your business, purchasing a condominium or a house, returning to graduate school, or saving (or investing in) another dream that would cost quite a bit. Or you may have been fervently working to lower student loans or other debt you have. Virgo is usually very skilled at keeping good records, staying on top of expenses, and tracking the direction money is going, so you could have decided where to cut back, if you felt some of the payments were wasteful.
If you were in the process of a divorce or splitting profits at the end of a business, you may have had problems, for Mars was touring your eighth house of other people's money for the past six months. Mars was strong in Aries and can often inflame discussions, bringing an angry response from your soon-to-be-former partner. Talks may have dragged on, especially when Mars retrograded, September 9 to November 13.
You seem to be at the very end of this episode as Mars will now occupy a far better part of your chart when it enters Taurus, an earth sign like your Virgo Sun, on January 6. I am so happy to report this news, for you have had to deal with a lot of financial management—some of it extremely stressful. Thank goodness this chapter will be closed. When Mars comes back to Aries in two years, he will not stay in your house of other people's money for six months, but rather six to eight weeks, so I doubt you will ever have a replay of this episode.
Now that Mars is in your ninth house, your mind will become hungrier for intellectual stimulation. I know you'd love to travel far and wide to see something new, but alas, with the pandemic raging at epic levels, you'd do best to scratch that idea. Even if you could take a trip, most restaurants are closed, museums are limiting visitors, and many shops are shuttered, so any excursion would seem flat compared to options you are used to. Instead, sign up for an online course, join a book club, or cultivate your overseas contacts (if you have them), and develop projects over email and Zoom conferences.
Your solar ninth house, so lit up for you now, rules publishing, broadcasting and digital media, and the communication arts, often where mutable Virgo excels. Some of my best editors have been Virgos. You may be an author, journalist, screenplay writer, editor, library researcher, publicist, social media manager, or a marketing or advertising strategist. You might also be a copywriter, code writer, or software developer working in telecommunications, apps, podcasts, virtual reality, and other related areas. One of these areas will likely light up for you during the time Mars tours Taurus, between January 6 and March 3.
Now let's add a peach of a new moon, January 12 in Capricorn, 23 degrees, set to appear in your fifth house of true love, children, and creativity. The fact that Uranus and Mars will agree with this new moon is fabulous. This would be a good time to ask a friend to make an introduction to a possible romantic partner. Many readers have reported the one good thing that came out of 2020 was they found love—it is possible.
With the ruler of your fifth house positioned in your sixth house of work, you might find love with a co-worker or even a supplier who visits or works with your company. (The person would be on your level, not a boss.) I know that everyone is working from home these days, but you may meet over FaceTime or email and find you will be working together.
The other way you might meet someone new is during your exercise routine— hiking, taking walks, or biking outdoors—the sixth house rules fitness and nutrition.
If you have been hoping to have a baby, the new moon of January 12 and the days and weeks to follow would be the perfect time to start trying or to see a fertility expert. This is my number one question from readers—can I have a baby? This is the most important new moon of the year, and it will help you for six months. Of course, all new moons are strongest when they first appear and very gradually lose strength as you get to six months away. This means, start getting serious about your goal in the first month.
There is one other way you can use this new moon—and remember you only get one a year in this part of your chart. This new moon could herald the beginning of an important creative project, one that would draw on all your individuality, insight, and inspiration. Plan to begin your project in the days after the new moon arrives. If you are saying, "What project?" then I say, keep your cell phone powered up—someone important thinks you would be the ideal candidate for this assignment. With six out of ten planets in earth signs, you will be in your element, and the powers that be will expect creativity within budget parameters from you. You are perfect for the job.
If you are a Virgo born September 15, plus or minus four days, this sparkling new moon will speak directly to you. The same is true if you have Virgo rising 23 degrees or the natal moon in Virgo at that degree, and allow a plus or minus four degrees. Also, look to see if you have a natal planet in Virgo, Capricorn, Taurus, Cancer, Scorpio, or Pisces at 23 degrees, plus or minus four degrees—that planet will light up for you, too. This is an outstanding new moon for you.
Now we come to a rather complicated full moon, January 28. It will appear in Leo, your twelfth house of rest and solitude. At the very same time, on the other side of the sky, 180 degrees away, migrating planets are filling up in Aquarius, your sixth house of work assignments, new business, new equipment, and staff. By February, these areas of your chart will become a gigantic hub of activity.
Here is the hard part (and then we will get to the easy part). The full moon on January 28 may drag you down, for it will appear in a private part of the chart, known for rest and reflection. As you get close to the full moon of January 28, you may feel that you need rest. You have a clump of planets building in your work-a-day sector at the same time, 180 degrees across the sky, so it's clear you have work on your desk, either at the office or at home.
Here is the complicated part. Mars and Uranus, a "hot" inflammatory duo when together, are traveling quietly in deep space within five degrees of each other, which is considered close. They will move through your ninth house, ruling all the areas of life that I outlined earlier in this report (international relationships, the media, legal matters, immigration and passport matters, and academia). However, Mars and Uranus in Taurus will taunt the full moon in Leo, and at the very same time, the Sun in Aquarius is in you work-a-day sector. This will create tensions.
You may feel tension at work, whether the staff is missing in action, or a client presses you to hurry up to complete work, as if there were a button on top of your head that could print it all out whenever the client says jump. It would take an army, working in perfect unison, to turn this project around quickly. You may be working very long hours at month's end. The same sectors being lit up also rule your health, so you do have to take extra precautions to be sure you don't lower your immunity. Take no chances—follow the advice of health authorities.
Here is where the plot thickens in a surprisingly good way! January 28 is not the date of only the full moon, but it's also technically, the Luckiest Day of the Year. On this day, the mighty Sun will conjoin Jupiter, the giver of gifts and luck, one of the most powerful and benefic aspects possible. This will happen in Aquarius, your sixth house of health and work projects. So—even though you may feel tension—you have this glorious aspect that simply can't be overcome. It will help to fortify your health and fend off problems. (Of course, you can't be reckless, but then again, you are a Virgo, so I am preaching to the choir. You are known to be almost obsessed with following good health practices.)
I also feel this conjunction of the Sun and Jupiter will help you attract new business, more assignments, and possibly ignite your work life so beautifully that you will be able to hire help—you may not have a choice as you will likely need extra hands. This is all good news! Jupiter will remain in this part of your chart throughout most of 2021, so the golden nuggets are just beginning to fall in this area of your chart, especially in terms of a steady flow of new business or plum assignments. Saturn will remain in this house too, giving you strong self-discipline, masterful organization, and the ability to stay focused on complex projects. The sixth house also rules your health, including all you do to stay strong and in good shape—another bonus from Jupiter.
This is the area of the chart, your sixth house, where you will see enormous personal growth. You have so much to celebrate!
SUMMARY
Last month may have been fun, and you seem to be poised for a second wind in January, a joyous and romantic period. The last week in December, with its special full moon in Cancer, may have warmed your heart with messages from friends, and one friend may have surprised you with an act of kindness last month. You miss your friends, but with a pandemic raging, hearing from them should bring you happiness.
The virus will eventually tone down, especially with a vaccine in the pipeline and almost ready to reach your age group and occupation. There is an astrological reason to be hopeful too—Jupiter and Pluto spread the virus and now have gradually separated and are going their separate ways. By January 12, these planets will be far enough apart to stop causing the spikes of infection that we saw in November and December. Saturn is still close to Jupiter, however, so we need these two to separate too—that will happen by the end of March. Certainly, you will start to see the light at the end of the tunnel soon, but by all means, do not let down your guard. Never let pandemic fatigue influence your actions.
A lovely period for romance will come in the days and weeks that follow the new moon, January 12. Pluto will conjoin the new moon, giving you passion and energy. This new moon sparkles, and it will open the door for more fun and affection for you in the coming weeks and months. If you are single, this new moon will be strong enough to help you meet someone new and fascinating, perhaps introduced to you by a friend. (Be careful, however. Start with long phone calls—this is no time to meet in person yet.)
If you are already dating seriously or married, this new moon will introduce a lightness in your life—a chance to breathe and enjoy life more fully. If you hope for a baby, this new moon will present an ideal time of the year to help you conceive. Additionally, if you are planning IVF or want to apply for adoption, make your move any time after (not before) this new moon arrives.
This new moon has another bonus for you. If you work in a creative job or have a personal artistic project, this new moon will supply you with many new ideas. Expend some energy after January 12, and they will pour from your head like diamonds onto your desk.
Work appears to be disrupted by things going on at a distance, possibly overseas. It could be that unexpected problems will come up regarding shipments that are held up in customs, or you may need to address a legal or paperwork requirement. If you work in publishing or journalism, the disruption might show up regarding a story you wrote that receives criticism that is unfair in your opinion. (Alternatively, this could relate to publicity about you that seems off.) The unexpected turn of events will be due to Uranus and Mars orbiting together in your ninth house of travel, shipping, publishing/communications, and academia, both in hard angle to Jupiter, the Sun, and Mercury in your sixth house. Still, Mars and Uranus will be in Taurus, a sign that blends well with yours, and that could soften the situation.
Mercury, your ruler, will go retrograde starting January 30, but you will start to feel the slowdown two weeks earlier. Mercury will remain retrograde until February 20. If you need a new computer, smartphone, or kitchen appliance, for example, make your purchase early in January for the best results. Keep an eye on your presently owned electronics, which may go haywire at month's end and require instant repair. Sign contracts in the first two weeks of the month, or table the signing until after February 20. Mercury is one of those planets of communication and transportation that affects everyone uniformly, but you usually feel Mercury retrograde more than most, for Mercury is your ruling planet.
You might have a worker depart for another job, so have recruits in the wings and ready to be hired. The full moon will fall in Leo, your twelfth house, so all this may be draining for you. The full moon, January 28, is one of those full moons that will bring events to a conclusion, but you seem to be tense, so you may have to untangle an obstacle.
The good news is that you have a spectacular aspect concurrent to the full moon on January 28 that could allow you to save the project before the wheels come off the bus. Jupiter will be exactly conjunct the Sun, an aspect of considerable power, the Luckiest Day of the Year. The Sun and Jupiter will conjoin in Aquarius, your sixth house of work projects, an equivalent of the military cavalry riding in on horseback with flags flying and bugles blaring in a rush to help you. The angels are on your side, so keep your focus, and work toward the end you want to achieve.