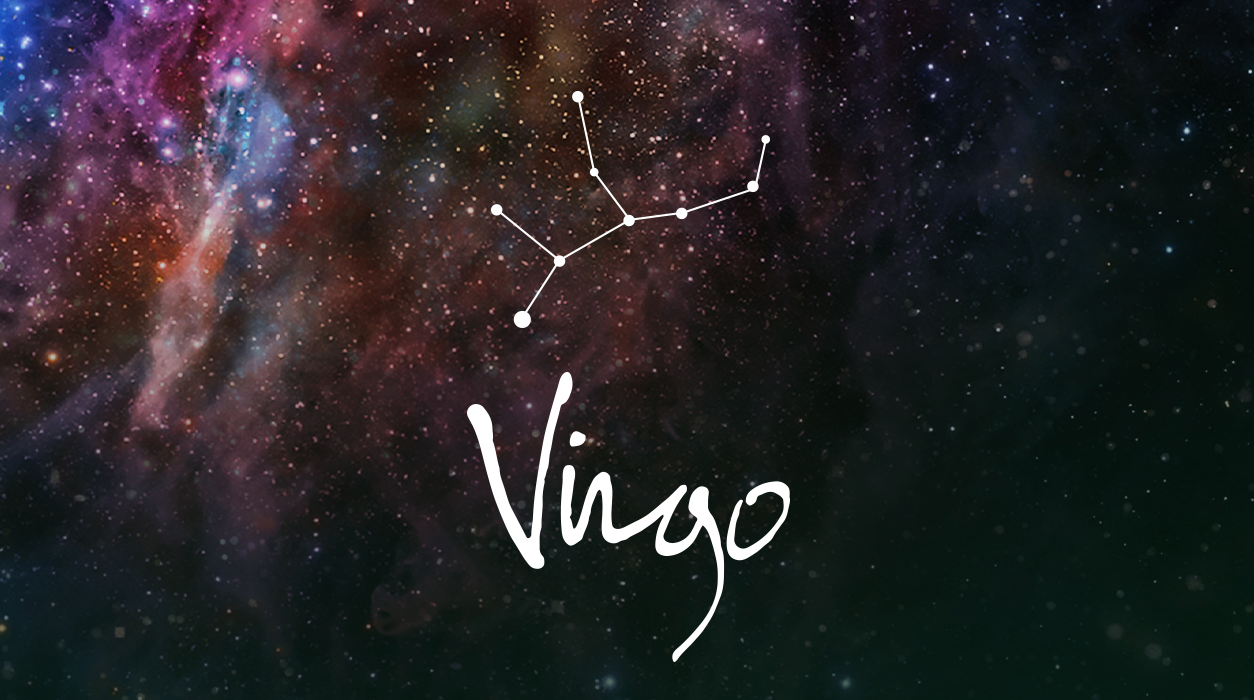 Your Horoscope by Susan Miller
As you begin February, you may be able to spend a few quiet days. The full moon of January 28 (influential for an extra four days) might have brought you sweet private time to catch your breath. You have a lot of work coming up, and you will be in high demand. If you are out of work, you may be skeptical to hear this, but I will show you why many clients or customers will be beating a path to your door, clamoring for your goods or services. If you are employed, like the famous episode of "I Love Lucy," when Lucille Ball and her friend Ethel are working in the chocolate factory, the conveyor belt will bring more work than you've seen in a very long time!
The new moon of February 11 in Aquarius, 23 degrees, will set the tone and open a portal for new business. If you are out of work, it may occur to you to open your own business because clearly, clients believe in you and know that if you are handling the assignment, it gets done to perfection. If you are employed by others, you seem to be the one person in the department chosen for the most brilliant projects.
The reason I say this is because you will have more than half the heavenly bodies in the solar system in your sixth house of work-a-day assignments—the Sun, new moon (February 11, strong for days and weeks after it appears), happiness planet Venus, communication planet Mercury (your ruler), teacher planet Saturn, and benefic, good-fortune planet, Jupiter.
Saturn will help you build a structure to take care of the influx of work, and Jupiter, which expands everything it touches, will continue to bring in a steady flow of projects. You may need to hire extra recruits to handle all the work. Here I need you to take note: While you have Jupiter in your sixth house, you will find the right candidates to hire, which is not always easy for a small business. In 2021, you will have golden luck in hiring candidates who will sparkle, do their jobs, and anticipate your needs. After Jupiter leaves Aquarius for good on December 28, 2021, you won't find it as easy to hire staff. Collect résumés to have on file should you need to hire people at the last minute as work expands. The best aspect that occurs at the time of the new moon is the conjunction of your ruler, Mercury, with fortunate Jupiter. That is fantastic! Mercury rules news, but it also rules your tenth house of fame and honors, so here's your chance to build a name for yourself.
I am happy to see Venus will be conjunct Jupiter the new moon—Venus rules your income sector, indicating any job or project you get after the new moon is likely to pay you well. Neptune will be working with Mars, suggesting that an agent, job broker, publicist, or another middleman could be very helpful and alert you to projects and job opportunities.
If you are already employed, it appears your company will ask you to work in a different realm, something so new you might have to sign confidentiality papers. Your boss may ask you to assemble the team and head the department.
The type of work you would excel in doing is varied. If you are a college student or thinking of switching fields, I will show you Virgo fields that often provide a path to success. These are examples to get you thinking.
You might work in journalism, report writing, TV production, manuscript editing, research, computer coding, customer support, social media, podcasting, app development, telecommunications, software development, not-for-profit organizations, or humanitarian or charitable endeavors.
An important moment for you will likely be marked by the full moon February 27 in Virgo, 9 degrees. It has a beautiful name, the Snow Moon. The outcome will likely be a wonderful romantic experience, so Valentine's Day might come a little late for you.
Many Virgos feel compelled to help others who suffer and need a hand, so social work could appeal to you, and like the other occupations I am listing, is quite "Aquarius." Virgo often finds gratification working with patients in a hospital as a nurse, doctor, first responder, or lab technician.
You tend to be interested in clean and nutritious food, so you may find you like being a nutritionist or working in food science. Virgos discovered the rewards of organic food long before most other people did, and many Virgos are excellent fitness instructors. You might also investigate opportunities related to CBD to help deliver the soothing, relaxing qualities of that substance.
Some Virgos are scientists, and you might be working with a team to eradicate disease—it could even be the coronavirus vaccine or the booster shot to address the mutant variants. Virgos love animals, so you might pursue environmental protection jobs or work as an endangered species biologist or a veterinarian. Young Virgos may have fun learning how to be a dog whisperer, training young puppies for families. Your precision with facts and figures makes you superb at bookkeeping, accounting, or for working at a bank. Alternatively, you might enjoy market research that would require you to crunch big data numbers.
Uranus will be at odds with planets in Aquarius this month, and Uranus is the ruler of Aquarius, so we have to take a look to see what this planet is up to. Uranus will clash with Saturn, and because Uranus is in your ninth house of foreign people and places, and Saturn is in your sixth house of projects, you may be involved with import-export or work with companies overseas. You may have problems with the paperwork or delays in shipments that get stuck in customs.
On top of this, Mercury started to go retrograde on January 30 and will continue to retrograde until February 20 (you will feel the residual effects until early March). This might compound the likelihood that delays will crop up. That can be frustrating, but you have gone through this type of problem before and are getting good at dealing with life's little annoyances.
Back up all data as Mercury will be in electronic Aquarius. Put off signing a contract until early March for best results, and do not buy a car, kitchen appliance, computer, TV, smartphone, or any other high-tech product until early March.
I feel you will be able to deal with Mercury quite well this month. Go back to clients you have not worked with in a long time. If you have a project that was put on the shelf when the pandemic hit last year, give it a second look—this could be the time to get the funding approved, choose the team, and prepare to launch it in the coming months. (Avoid June and October for the launch—Mercury will be out of phase then, too.) Working with an executive you enjoyed working with in the past might be possible in February. When Mercury retrogrades, going back to the past is lucky for you.
One thing I can tell you for sure: You will be working on something very new and futuristic. When you tell friends about what you will be doing, your friends will say they didn't even know such a job existed. You will enjoy being a trailblazer in a new realm, for there will be lots to learn.
There is another way the migrating planets in Aquarius in your sixth house may affect you. If the emphasis on work does not seem likely, then it might be on your health. This part of your chart rules assignments and service to others for a higher good, but it also rules fitness, health, and all things that increase your strength. You might be interacting a lot with medical personnel, taking tests and screenings, or having a procedure. Planets in Aquarius indicate that your doctor could suggest treatment with high-tech equipment, or robotic surgery, or new medications that have recently been developed to help keep you strong.
This may be a short month with only 28 days, but it's a month that will keep on rolling with interesting changes and opportunities.
An important moment for you will likely be marked by the full moon February 27 in Virgo, 9 degrees. It has a beautiful name, the Snow Moon. I love this full moon because Uranus, the planet that brings surprises, will finally be on his best behavior and send a shimmering beam to the moon and delight you with news that will come out of the blue. Uranus will send an exciting beam to the Sun, too. This full moon is the only one of the year in your sign, so you will see a culmination of something deeply important, so dear to you that even I cannot see it, but you will know what this full moon will bring—when it happens, it will be clear.
The outcome will likely be a wonderful romantic experience, so Valentine's Day might come a little late for you, on this full moon February 27, and if so, let's rejoice in that! You will have Venus in Pisces by then, traveling with the Sun in your seventh house of partnerships in love, such as the person you married, or hope to marry soon, or in business. This Snow Moon seems to have more association with romance (though if you have a partner or collaborator at work, this could mean some happy news about business from that person). A relationship will likely leave you glowing and very happy. It will be a day filled with surprises. Keep in mind that all full moons have an area of influence of plus or minus four days.
This full moon is as sweet as sugar, so every Virgo will have something to cheer about. If your birthday falls on September 1, plus or minus five days, this full moon will speak directly to you—you will get a double-dip of pleasure. The same is true if you have either Virgo rising or your natal moon in Virgo at 9 degrees, plus or minus five degrees. This weekend will bring extra special news. Look at your natal chart to see if you have a natal planet in Taurus, Virgo, Capricorn, Cancer, Scorpio, or Pisces at 9 degrees, plus or minus five degrees, because that planet will be very helpful to you as it will be strongly activated by this lovely full moon. What a great way to close the month!
SUMMARY
As a Virgo, you take pride in eating nutritiously and keeping yourself in good shape. This month, you will have a chance to review your habits to see if you can improve your physical and mental health. You have just experienced a full moon in your twelfth house, January 28, traditionally a time to consult a coach or therapist, if you feel the insights gained would help.
On February 11, the new moon in Aquarius will appear in your sixth house of health and be joined by an unusually large entourage of heavenly bodies to that new moon—the Sun, your ruler Mercury, Venus, Jupiter, and Saturn. This would be the ideal time to think about all the things you do to stay strong.
Aquarius is the sign of all new technology, so if you have suffered from a disorder in any part of your body, don't give up—see a doctor to find out if there is a recent innovation that could help you. This would be the perfect time for your annual exams, from having your blood checked to your eyes, teeth, and more. An hour with the doctor can make all the difference for you.
Work will be extremely busy, and you may not have seen anything like what is coming in years. Again, new technology will play a part in all you do. The assignments you get—and there appear to be many—could bring you into a completely new realm. Additionally, by March, you may get a new computer and innovative software, along with other gadgets that will make your work life more productive and enjoyable.
If you are self-employed, you might want to develop your social media presence to more effectively present your goods or services to others. Digital advertising and publicity will also pay off for you. If you need to hire staff or buy hardware or software, do so in March, after your ruler Mercury goes direct on February 20, leaving a space of days to allow Mercury time to ramp up its energy and normalize its orbit.
If your work involves communication with top-level people abroad and shipments coming in and going out of customs, you may see delays, some caused by customs and others by missing or damaged shipments. Be ready for anything—it comes with the territory, but none of it will be beyond your ability to handle and eventually triumph over. Mars (actions) and Uranus (surprise events) are currently in your long-distance travel and foreign relationship house—highly compatible Taurus, an earth sign like yours, a sure indication that you'll find ways to overcome any obstacles that could come your way.
You long to travel, but that's not likely to be possible now, not with the new virus mutations popping up all over the globe. The experts are clear—stay home for now. Until 70 percent of the globe is vaccinated, including smaller nations, we will not reach herd immunity. That will take time, so for now, be content to stay home, especially with such a strong emphasis on taking good care of your health this month.
Your big moment will occur on February 27, plus or minus four days, when the full moon will appear in Virgo—the only full moon of 2021 in your sign. Something personal and important to you will come to a high point. Every Virgo will have something to enjoy at this full moon, and if your birthday falls on September 1, plus or minus five days, you will feel this full moon the most. The surprise-a-minute planet, Uranus, will send an electric, sparkling beam to the Sun and full moon, so your spouse or romantic partner may have a hand in what happens and thrill you with news or a gift you are not expecting. A business partner or agent could bring good news, too. Jupiter will move close to Mercury (by month's end, Mercury will be moving direct), and that is another signal that the month will likely end on a very happy note.
If you want to go shopping at month's end, buy a stunning interview outfit to wear on Zoom or in real life—you have a magnificent career month coming up in March, so have fun getting ready.