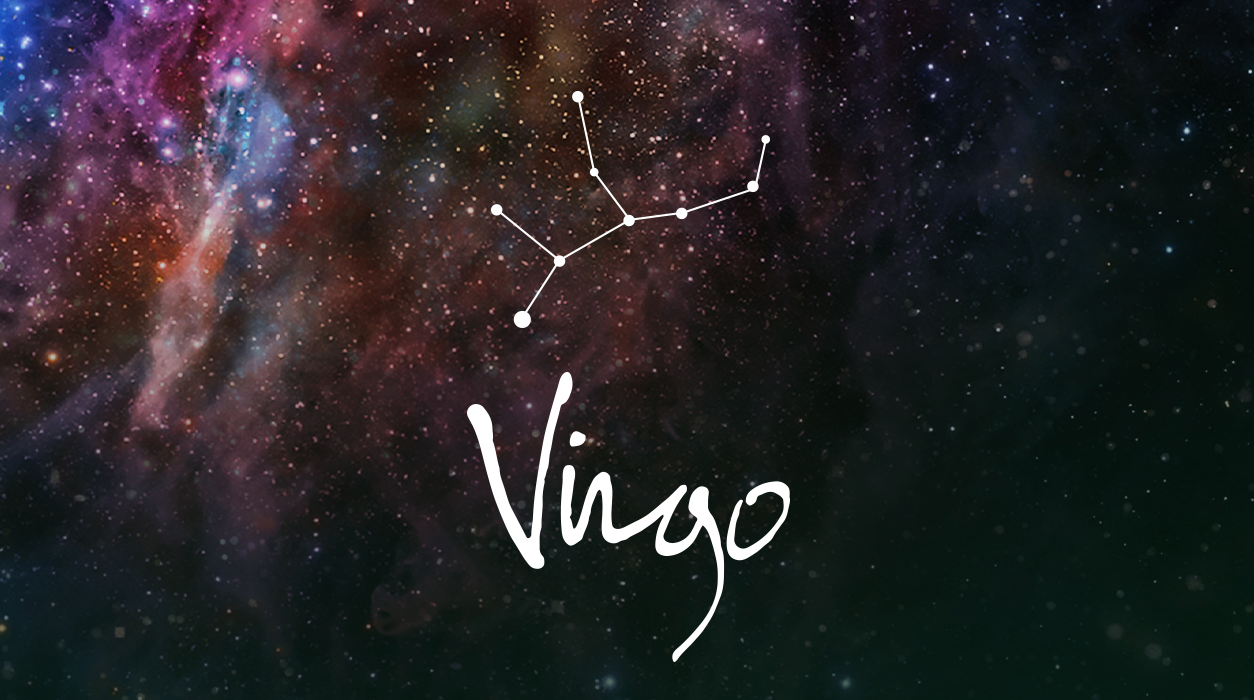 Monthly News from Susan Miller
AUGUST 2022
Dear Reader,
I am so excited to tell you about a project I have been working on for months—my own astrological NFT Collection called Susan Miller Stars. I am always looking for ways to bring you fresh experiences, and this is a big one for it will bring us all into the magical world of Web 3. Building a community of Astrology Zone readers has always been an endearing mission and desire.
Your August Horoscope for Virgo
You are getting close to your birthday, and the universe wants you to have a happy, productive year ahead. This month will give you so much opportunity on so many fronts, you will have to pick and choose what you'd like from an array of options.
The new moon of last month, July 28, just days before the start of August, was urging you to slow down in the coming weeks. It's time to turn inward and reflect on all the things you'd like to accomplish in your birthday year ahead. Ancient astrologers always felt that spending time thinking and planning was time well spent. You need rest, and that is why I was hoping you can take a vacation this month, too. (More about that in a minute.)
You were given amazing help from Jupiter at this new moon on July 28—Jupiter brings good fortune, luck, and happiness and was at the perfect angle to the Sun. Wow! Jupiter is currently placed in Aries, your eighth house of other people's money, ruling mortgages, bank loans, bonuses, commissions, royalties, licensing fees, tax refunds, scholarships, financial aid, cash advances, valuable gifts, windfalls, and more. Somehow, you are likely to see a large sum of money because of this new moon in Leo.
On another topic, thanks to this July 28 new moon falling in your twelfth house, if you would like to consult a therapist about an anxiety you may have felt or something else that has been troubling you, with a new moon in Leo, influential in August and for weeks beyond, your idea to reach out to a therapist is a good one. This new moon emphasizes your subconscious and mental health, making this a good time to start. Your health insurance might pay for your consultations, so call your provider if you are curious to find out.
This new moon of July 28, still very strong in August, should also help you achieve high productivity while working alone, in solitude, so that you can concentrate without interruption. If you have small children, that may seem impossible. Maybe you can treat yourself to a babysitter for a few hours and work in an office, library, friend's apartment, or another quiet place.
You have an exciting outlook for your career. From August 20, 2022, until March 25, 2023, Mars will be in Gemini, lighting your tenth house of honors, awards, and achievement. That's an unusually long time for Mars to be in one sign, for his normal tour is six or seven weeks, not seven months, which you will start soon! Imagine—Mars brilliantly zooming over the highest regions of your chart for months and putting a powerful spotlight on your work. This period will allow you to showcase your abilities, separate yourself from the pack, and rise rapidly through the ranks to a position of authority and influence. If you have a plan, Mars will assist you to achieve your goal.
You are an analytical creature, so I see you are skeptical. Why would Mars change its orbit from its normal six or seven weeks in one sign and spend seven months in one sign? The answer is Mars will go retrograde from October 30, 2022, to January 12, 2023. (That is about in the middle of the entire tour of Mars in Gemini, set to extend from August 20, 2022, to March 25, 2023.) Gemini rules the solar cusp of your tenth house—called the mid-heaven—the very highest point in the chart. Soon, everyone in your industry will be buzzing about you.
At the August 27 new moon—in Virgo—Mars, Mercury, and Pluto will form a Grand Trine, a golden triangle of harmony, and work together flawlessly to help you get ahead and make a splash in your industry.
The last time Mars went retrograde in Gemini and spent the entire time in Gemini was from October 28, 1943, to January 10, 1944.
There were two later periods when Mars went retrograde, but only part of the time in Gemini. On November 15, 2007, Mars went retrograde in Cancer and kept sliding backward until it reached Gemini on December 31, 2007. Mars finally went direct in Gemini on January 30, 2008. During this period, Mars was mostly in Cancer and only partly stayed in Gemini.
Before that, on October 20, 1990, Mars went backward in Gemini and kept going retrograde until Mars slid into Taurus on December 14, 1990. Mars turned direct in Taurus two weeks later on January 1, 1991 and reentered Gemini on January 20, 1991.
As you see, this tour of Mars in Gemini, from August 20, 2022, to March 25, 2023, in your solar tenth house of fame, accolades, reputation, and success, will be a rare and extraordinary time to make your mark. It is a privilege to have Mars in your tenth house of fame and honors for seven months. Mars is the high-octane, high-energy, fearless planet, that shows you how to compete well, fairly, and confidently so that you can win. That's a great advantage to have in all professional matters.
Things will slow down when Mars takes his nap in retrograde, but you will still have a very high profile. A project may stall due to supply chain or shipping problems, but none of those problems will be tragic or too annoying. You may find that clients don't respond to your proposals, but that may be because by November or December, clients may have used up their 2022 budgets (probably faster than usual, due to inflation). Your client may have to wait until January for a new annual budget to kick in, and with some market volatility due in early November, companies may take a watch-and-wait stance. I always assume when a client doesn't respond, there is a good reason.
Launch any important project—one that has a lot riding on its success—in either August or the first two weeks of October. Mars only goes retrograde every two years, and because he retrogrades rarely, we tend to take Mars' help for granted. When he is absent, asleep during retrograde, we are puzzled as to why everything we are working on takes so long and seems arduous. Mars gives you motivation and the will to meet any obstacle head-on, one of the key elements to success. We do miss the small red planet when he takes a rest and drops out.
Don't rail against any of the delays—delays will benefit you. On January 12, 2023, Mars will go direct, but leave a space of days after that date. Mars will wake up in mid-January, but he will be groggy, walking into furniture, and in desperate need of coffee. No planet pops out of bed like toast out of a toaster—they need time to ramp up their energy.
Instead of starting normal activity on January 12 (the technical date Mars goes direct), I would like you to aim to start competitive, important launches and relationships at the superb new moon on January 21, 2023, in Aquarius. If you do, you won't lose any advantage, for you will have from January 21 until March 25, 2023 (when Mars exits Gemini), to show off your ideas and talents and move ahead on projects. That's plenty of time to make your mark!
In the meantime, see if you can take a trip in the first three weeks of August. Before Mars starts to enliven your career, Mars will coax you to travel while he is in Taurus. Taurus is the sign Mars took up last month on July 5, to stay until August 20, and Taurus is an earth sign like yours, fabulously compatible with your Virgo Sun. You won't likely be able to duck out of the office later, but you can now. I hope you can take your chance to pack and go before that window of opportunity closes.
Taurus is your ninth house of foreign travel, so maybe you will choose to go overseas. See if you can find a bargain travel package for an exciting week abroad. You will not likely get another travel window of opportunity until after March 25, 2023, which is why I am urging you to go now when conditions are perfect for you to have fun.
I like one day that I hope you can include among your days away—August 14. That is when Mars and Pluto will be in a trine position (great harmony) opening the wonders of the world to you. Pluto will be in your fifth house of true love—a trip could rejuvenate your closest love relationship or help you both to bond closer.
Now, let's turn to another event this month, the full moon of August 11 in Aquarius at 19 degrees. This will be a bumpy full moon, so you will need to stay alert. Nobody of any sign will find this full moon to be entirely easy. Uranus, the planet ruling the sign the full moon will appear in, Aquarius, will be on a rampage, taunting the full moon in your sixth house of work projects. Uranus, while going rogue, will also challenge the Sun in your twelfth house of behind-the-scenes activities and confidential, hidden matters.
You need to watch an important project that seems to be nearing completion. Also, keep an eye on the project's daily workflow as there could be an unexpected problem at the last minute. It could happen a day or two before the full moon on Thursday, August 11.
To make matters harder, Saturn in Aquarius will be tightly conjunct with this full moon, a somber, draining influence. Someone might be critical, and if you are this person's target, you may take the words to heart and feel very depressed. Don't let that person deflate you—while it is good to listen to feedback, don't let that person define you. You will feel better in a day or two.
You may instead have computer or software problems on the August 11 full moon, or an important, trusted member of your team may suddenly resign without warning to take another job. Or your client may change the direction of the job at the last minute, throwing everyone into a tizzy. I am not sure precisely what will happen, but you will need to watch to make sure the wheels on the bus don't go rolling off all at once.
There will be other ways this full moon could assert itself. Uranus, orbiting close to Mars, will still be positioned in your ninth house at this time. Uranus will be the perpetrator, so if you are depending on shipments from a foreign country, you could have unexpected problems with your shipment stuck in customs. You might have a legal problem or difficulty with a press story written about your project, but when it comes out, the reporter could have gotten certain facts wrong. You would not have all these difficulties, just one. These are just examples of what might happen to get you thinking. I hope none of these things happen! Things will get much better by the time you get closer to the last week of the month.
Now let's look at the new moon in Virgo, due to arrive on August 27. This is your annual birthday present from a loving universe. You can direct the energy of this new moon in any way you like, unlike other new moons of the year where I tell you about which house the new moon will fall and how to use it. Here, on August 27, you will have carte blanche.
The new moon in Virgo on August 27, to be influential for months, will appear in your solar first house of identity, and only you know the details of your self-image and the kind of wishes you hold dearly in your heart.
Additionally, a new moon in Virgo will put your ruling planet, Mercury, in the lead. Fortunately, Mercury will be beautifully aspected—better than most times! Here is what I see:
Mercury will be in Libra, your solar second house of earned income and possessions. Mercury will beam shimmering rays directly to Mars, by then in Gemini, your solar tenth house of career accolades, reputation, and contributions to your industry, while receiving golden beams from Pluto in late degrees of Capricorn (a breath away from Aquarius). Pluto will be straddling both your solar fifth house of creativity and your sixth house of work projects, and work projects add up to success and money.
The reason I say this is because Mars, Mercury, and Pluto will form a Grand Trine, a golden triangle of harmony, where these three planets will work together flawlessly to help you get ahead and make a splash in your industry. (Each planet will be roughly 120 degrees apart from each other, the three sides of a triangle.) This makes for a sublime opportunity to make money and do a great job, with lots of room to contribute your imaginative ideas, ones that will elevate your reputation and put you in line for more complex, sophisticated, visionary projects in the future. Fantastic!
One last note, this time about love. On August 7, you have an enchanting date night coming up with your sweetheart or spouse. (Technically, your marriage partner will have an edge.) Venus in Cancer will receive dazzling beams from Neptune in Pisces. Neptune is the planet of unconditional love and is called the higher octave of Venus. This means Neptune takes the fun and love of Venus to an entirely new level of deeper love. You will feel the vibrations of these two vibrant planets over the entire weekend, August 6-7, so plan something special and madly romantic.
SUMMARY
This month will herald one of the most important periods for your career that you've seen in a long time. Mars will tour Gemini from August 20, 2022, to March 25, 2023, and light your tenth house of honors, awards, and achievement for seven months. This is highly unusual, for the usual time for Mars to spend in any sign is six or seven weeks, but now Mars is planning to stay seven months.
Mars is the planet of energy and competition and is called the warrior planet. Mars will give you a fierce desire to succeed, and you could soon find yourself in the public eye. With Mars' help, you can rise like cream to the top in your industry—it all depends on how dearly you want to make a name for yourself and how much time you are willing to commit to working toward your goal. Mars could make you feel like you are highly caffeinated—you will have energy to spare—but you will have to pace yourself and take rest breaks to go the distance.
The reason that Mars will spend such a long time in Gemini is that Mars will go retrograde from October 30, 2022, to January 12, 2023, a time you will need to adjust your strategy. Your progress will slow at that time. Knowing this, your aim will have to be very steady, so you'll want to launch ideas, send proposals, raise funding, take on a new job, start an advertising or publicity campaign, or bring new products or services to the market in late August. Stay away from September when Mercury will be retrograde, September 9 to October 2.
Another good time to launch any professional goal is in early to mid-October (or wait until February or March 2023 to launch) for best career success. The last time Mars was in Gemini for a long time was back on October 20, 1990, but for part of the time, Mars slid backward into Taurus on December 14, 1990, and finished retrograding in Taurus on January 1, 1991. As you see, Mars retrograde in Gemini doesn't happen often, and even when it did last time, you shared the time that Mars gave you in Gemini with Mars in Taurus. This time, in 2022-2023, Mars will stay in Gemini, your tenth house of prestigious career advancement the entire time. This is VERY fortunate if you are aching to get a better job, more responsibility and power, and to be paid more, too.
In the meantime, you had a quiet new moon on July 28 that you will feel as you enter August. It will allow you time to think, reflect, and perhaps take a little time off. I would suggest you take a vacation if possible, and plan to be back home by the time Mars enters Gemini on August 20. Changes in your career will come up soon after as offers will likely roll in, and you will want to be part of all that is happening. Early August would be a good time to take a long trip—Mars in Taurus will help you find the perfect place to go. Travel now because in the coming months, you may be too busy to do so.
The full moon of August 11 (plus five days) will not be an easy one to deal with because it will fall in your work-a-day project sector, and you will be working up against a deadline. The part that will make this full moon so difficult is that stern Saturn will keep the pressure on, and the work may be arduous until the project is completed. It may be that some team members are on vacation, so you'll have to carry the ball and rally your skeleton crew. You may have to ask your friends to be patient as you delay getting together until the urgency at the office passes. Even harder than Saturn opposed to the Sun (which will form part of the August 11 full moon) is that Uranus will be out of control, causing a row with the full moon and Sun. Keep your cool, and don't say anything you would later regret.
There's another reason you may want to be back from vacation before late month. On August 27, a new moon in Virgo will let you set the agenda and clearly voice your desires. This new moon will be a sweet one, for Mercury, your ruler, will be in your financial second house of earned income. That new moon will contact Mars, newly minted in your career advancement sector, and Pluto, in your sector of creativity and work projects—all three planets will work together to make you the talk of the office.
With aspects like these, you could amaze others with your problem-solving ability, imagination, and originality. You might see an immediate elevation to your salary, or if not, it may come in late September. Keep your eyes on the road—you have a rare chance to make a very big name for yourself and be admired for your ideas.