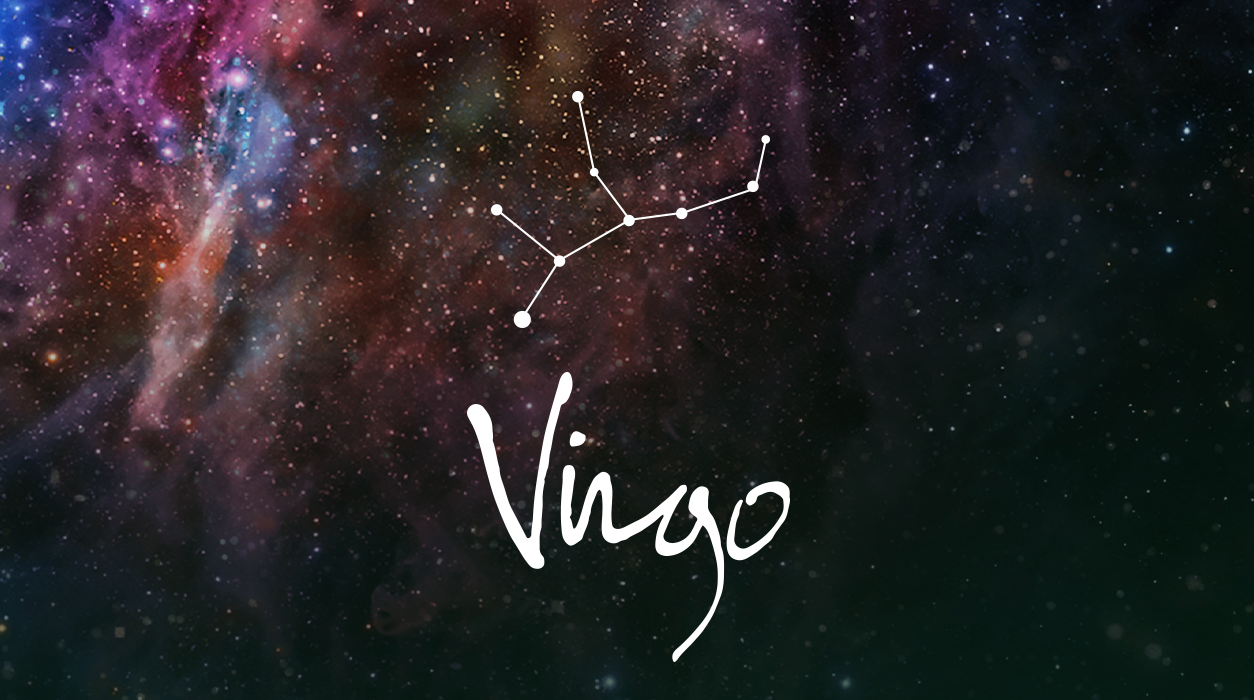 A Note from Susan Miller
April 2021
Dear Reader,
April will be a good, cheerful, and productive month until we get to the monster full moon in Scorpio on April 26. I know I am writing this on April 1, April Fool's Day, and I wish I were pranking you. This full moon will be no joke.
I am concerned about this full moon because Uranus, the planet of all things unexpected, will directly oppose the full moon in Scorpio on April 26. Uranus will be conjunct the Sun in Taurus, and Venus and Mercury will be in Taurus as well, making those planets unstable, too.
Your Horoscope by Susan Miller
April will be a month when you'll be able to organize your finances, and once done, you won't have to think about them much in future months. This month, you'll have an exceptional opportunity to elevate your name in your industry, too. April holds the potential for high productivity, so do as much as you can in the first three weeks while the planets will support you.
Mars, the energy planet, is still traveling through Gemini, your tenth house of prestigious professional honors, awards, and achievement. Mars will remain here until April 23, making this your best time to schedule interviews, make presentations, submit proposals, open the doors of your new business, or initiate a publicity or social media campaign. You are ruled by Mercury, giving you talent in the communication arts, including writing, speaking, editing, podcasting, translation, library research, app content development, just as some examples. These areas are especially favored for you.
You are coming off a very positive full moon, last month on March 28, that culminated in your salary sector, so you may have been given a raise or received a large check. (It's also possible you paid a large bill as your chart shows income, and possible outgo, too.)
The March 28 full moon was so extraordinary because it was in Libra (your second house of personal earned income and savings) and was in ideal angle to Mars in Gemini (your tenth house of prestigious career advancement and reputation) and to Saturn in Aquarius (your sixth house of work assignments). Each was in an air sign, close to 120 degrees from the other, forming a golden triangle. This tells me that your efforts on a project impressed higher-ups, and they don't want to lose you, which is why a VIP will likely be willing to give you a raise and, possibly, a new title. If you work for yourself, you certainly have pleased a client and now can attract new clients, for your reputation is beginning to proceed you.
On April 6, Mars in your career house, will signal Venus in your other financial house, your eighth house of other people's money. This is an ideal day to ask about upgrading your company benefits with a better health insurance policy, ability to work from home, extra vacation days, or maternity/paternity leave when your baby is born. On this day, money, indicated by Venus, will be linked to how well you've been doing lately, indicated by the position of Mars. If you are self-employed, you could land a new client on this day.
The new moon will make your eighth house of other people's money a big focus. The Sun and new moon will appear there on April 11, joining Venus and Mercury, and all four celestial bodies will be in Aries. Aries is an entrepreneurial sign, making this a superb time to start a groundbreaking venture. A new moon in your eighth house could spell a generous check, as the result of a commission, royalty, licensing fee, bonus, or other performance-based payment. It's also a good time to pitch a new client.
If you need capital, this is the ideal new moon of the year to apply for a bank loan, business line of credit, or mortgage, or to find a source for an infusion of venture capital.
Mercury will retrograde next month from May 29 to June 22, so strive to get as much done this month as possible. Sign contracts, and if you have to buy an electronic item (including a car), get it now, without delay.
I love this new moon for several reasons. Jupiter, now in your work-a-day sector, will make a direct "sextile" to the new moon and Sun at an angle of 60 degrees, indicating an assignment or a new job will give you a good opportunity to make a one-time chunk of money. Mars in your career, honors, and leadership sector (tenth house) will also be in perfect angle to benefic Jupiter, indicating you will be popular at work and your services will be in-demand, and this trend will continue in the months ahead. You seem to be moving to a new level in your career this month, one that will be lasting.
If you need a medical procedure, this would be a favorable month to have it done. The eighth house, aside from financial considerations, also rules transformative experiences, such as when a surgeon operates to help return you to optimum health. Insurance is found in this same house, so if you do want to schedule surgery, you might want to call your insurance agent to inquire about what types of procedures are fully covered—hopefully, all.
Mercury will retrograde next month from May 29 to June 22, so strive to get as much done this month as possible. Sign contracts, and if you have to buy an electronic item (including a car), get it now, without delay. You should not purchase or sign anything too close to May 29. Leave a space of at least seven to ten days.
As we get deeper into the month, we will come to the difficult full moon due on April 26 in Scorpio at 7 degrees. This full moon will rattle a lot of people, for Uranus, the planet of unexpected events, will conjoin the Sun and send a direct beam at 180 degrees to the emotional full moon, making both volatile. The full moon will light your third house of travel, making this a bad time to go away. All kinds of unexpected problems are likely to come up, and the people you will be seeing at your destination will probably be rattled, even more than you.
The third house of the horoscope is not a "power" house—it is a cadent (weak) house, but it does rule contractual negotiations, which are due to be surprisingly difficult at this time of the month. Scorpio is a sign that blends well with your earth-sign element, so you may not feel this full moon as harshly as others do. I still will urge you not to travel—it looks like you may have planned to drive to see your sister or brother. This full moon will be wild, so I would advise you not to plan anything important.
Saturn won't be helping matters either, as it will be in hard angle to the Sun in Taurus and the full moon in Scorpio from his perch in your sixth house of daily work projects, methods, and sources. Saturn values hard work, and it seems at this full moon, you certainly will be concentrating on a project that requires a strenuous effort. However, if you carefully oversee the details of all the moving parts, this project could easily become another jewel in your crown.
There is some good news for you. Mars will reach out to Jupiter over April 16-17. Mars brings energy, courage, drive, and determination, and when in "trine" (a heavenly aspect of harmony), Jupiter brings rewards for your effort. These two days are terrific, so you should use them to schedule an important action—the outcome bodes well for success.
Let's go back now to the troublesome full moon of April 26, when Mars will still be in communication with Jupiter in an out-of-sign trine, one of the hopeful parts of this full moon. Mars will also be in fine angle to the Sun, giving you strength and confidence, even if you face a temporary setback or have news you never expected to hear that will ask you to find an answer.
If your birthday falls on August 29, plus or minus five days, you will be one of the fortunate ones who, despite the havoc around you, will find a way to make it all work for you.
One other day to circle on your calendar: April 15, when the Sun and Jupiter will make a decisive, friendly aspect, another day when money may pour into your bank account. This would come due to a new assignment or client, or a temporary, part-time, or permanent, job you accept. When you're hot, you're hot, dear Virgo.
SUMMARY
As a Virgo, you like to pay bills on time, keep receipts, and learn new tax laws so you can take legal deductions. In April, you will be on top of your game. You just came through the full moon of March 28, when you may have received a raise that you'd asked for earlier. If you work on commission, royalty, or residuals (such as an actor would for, say TV commercials), that area of your chart remains strong in the first days of April. At the same time, you will still have favor with banks, lenders, and venture capitalists.
March and this month, April, represent your most important months for scoring a career victory. Press forward until April 23, the date Mars will leave your tenth house of honors, awards, and achievement. Mars won't be back to this area of your chart until August 20, 2022, to stay until March 2023. This means you'll have dazzling aspects for professional advancement now and, with Mars' help, should have no trouble getting your foot in the door to meet with high-level people and present your case. It would be a shame to sit through this month's sterling career aspects, for soon they will vanish like perfume into the air.
You'd have to wait more than a year, until August 2022, to have this advantage again. You have a little over three glorious weeks now to make your mark. In terms of compensation, if you cannot get the regular salary you want—you may get it, but if not—immediately, discuss company benefits, such as solid health insurance, paid family leave or extra vacation days, tuition matching funds, or any other perks you can think of that will compensate you in other ways.
It appears you are assembling all necessary records to pay your taxes, and you will be especially motivated to organize all, after the new moon appears on April 11.
This new moon will light your eighth house of other people's money, and taxes fall in that house. Your stars are twinkling brightly, so you may be pleased when you learn that, through withholding, you've already paid all the taxes you owed. If that is not the case for you, the resulting amount due should not ruffle you. Venus, still in your financial eighth house, will be in sync with Jupiter in your assignment house, so new projects will keep coming, and with them, the flow of work and money will keep coming toward you. This would be a good time to go over your retirement investments with your financial advisor, check your credit rating, and pay off any bills on your desk.
You may want to travel at month's end, but the full moon on April 26 will be volatile, bringing up unexpected difficulties—this would not be the time to pack and go. If you had planned to see your sister, brother, one of your in-laws, or favorite aunt or uncle, see if you can schedule a road trip in May, a far better time to get away. At this full moon, April 26, last-minute obstacles will come up. If you absolutely must go, ask your mechanic to check your car before you head out. This way, you can be reasonably sure your car will run smoothly, your fluid levels are correct, and your tires have the right amount of air.