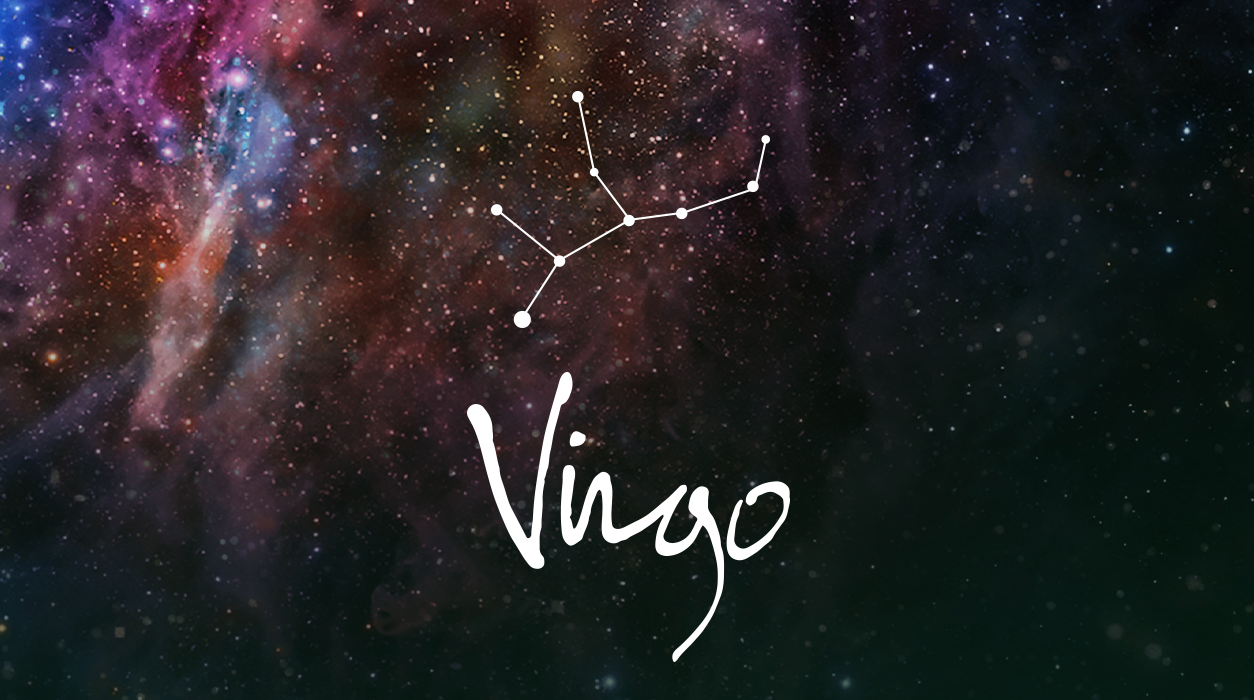 A Note from Susan Miller
April 2018
Welcome to April, one of my favorite months of 2018. This month has spectacular aspects in the first three weeks…
Your Horoscope by Susan Miller
This is a tricky month, but you will be a in a better position than most to deal with things as they come tumbling at you. Money will be the major focus, and you will see more emphasis on financial management than any month so far this year. This trend started at the last day of last month, at the emotional full moon in Libra, 10 degrees, which put a floodlight in your second house of earned income.
You will see closure at this time (or just recently did), so maybe you were paying bills. If you asked for a raise earlier, the answer will come in the first days of April, but it may not be the kind of answer you hoped to hear. Saturn and Mars, orbiting together at exactly 8 degrees, are in perfect hard angle to the Sun and full moon in Libra. You may feel that you can't afford to participate in certain activities, or a more long-term question, you may wonder if you can afford having a baby. Saturn and Mars are stirring feelings in your fifth house of true love, a house that also rules children.
Those are very different types of questions, so if it is the first case, pulling back socially may only be temporary. If you are holding back on having a baby, but want one, just know people are not usually sure they can afford a child at the time of conception, but the child inspires almost everyone into finding ways to bring in more money – and so you will. What is true now is not necessarily true forever. Mars in the fifth house would certainly bring up discussions about a baby if you always dreamed of having a child. I remember saying to a friend, never read the statistics of how much it costs to raise a child in New York (where I have always lived – Manhattan). If you read how much you spent on toothpaste and toothbrushes in a lifetime, you would never brush your teeth! You would think you couldn't afford to! Ha, ha, and of course you can.
There are alternative possibilities from this full moon March 31, plus four days. The person you love and are dating romantically (and not yet married to) might be going through a hard time – working long hours, or traveling a lot for work, doing a medical residency, or studying in law school and about to take the law boards, with no time to be together. Saturn in the fifth house often brings enforced separations like these, but it is usually only temporary. Or, you may be conducting a long-distance romance and trying to decide if one of you would be willing to move to where the other lives. In another outcome from having Saturn in your fifth house of love, it may be that your sweetheart is not yet divorced and you have to decide if a divorce will truthfully ever happen.
Alternatively, it could be that a friend, not a sweetheart, that needs your attention, and that you would be called on to help her. (I say her because the moon, which is always read as feminine, is involved, so it looks like the friend is female.) You may feel unusually stressed because Mercury, your ruling planet, will receive pressure from Saturn, so she may need intense attention because her situation is so serious. You may take on more responsibility on behalf of a friend or someone you are currently dating.
Mars and Saturn will be conjunct on April 2, and these two planets are a study of opposites. Mars is hot and fiery, and makes you want to rush forward. Saturn, an icy cold planet, is asking you to be cautious and to first consider all facets of the situation before making a decision. Saturn is the slower moving planet, so Saturn will win this contest of wills.
This same aspect of Mars conjunct Saturn in Capricorn, a rare aspect, only comes infrequently in this sign. It can give you an injury from a fall, with harm to your knees (ruled by Capricorn), other bones, or teeth. Look where you walk and avoid walking on narrow footpaths alongside a sharp drop, say, into a creek or ravine. If you have a tooth that hurts near April 2, hurry off to the dentist. Dentists have new techniques now, and they make you very comfortable – no reason to worry. It probably wouldn't be the best time for engaging in extreme sports either.
Mercury will be retrograde this month in Aries until April 15, a trend that started on March 22 last month, in your eighth house of other people's money. This house rules credit cards, student loans, tax refunds and tax payments, insurance payouts, and the like. This is where you will see many delays, but thankfully, it will only be only for two weeks. (I agree, two weeks can seem like a long time if you are waiting for a check or wire. It's annoying if you made a math error or your accountant did, for then that error bounces back on your desk eventually.)
I would like you to cut back on spending until the third week in April, but I realize you may not have a choice. You may have to keep spending, like it or not. Hold back on anything you can wait on, for that will benefit you in more than one way. While it is obvious that you will have greater control over your cash flow if you space out big purchases, you will also enjoy your purchase more.
Here is why – when we buy electronic items during Mercury is retrograde, we often don't enjoy our purchase, not nearly as we imagined. We make bad decisions, and we tend to rush, too. Mercury rules all the electronics in all machines, and all gears and moving parts too, that is why you avoid these purchases during Mercury retrograde. Our judgment tends to be off during these periods, so that's another reason you should not purchase expensive things or sign a contract at this time.
Mercury ends its retrograde on April 15, but in truth, it acts in a more out-of-control way at the end than in the middle period of the retrograde. If you can wait, sign important papers on April 23 when Mars and Jupiter will see that you gain profit from your actions.
If you would like to learn more about Mercury retrograde, and why it is never wise to buy new electronic items during this phase, you might want to lo look at my article, "All You Need to Know About Mercury Retrograde," on the lower left hand side of my website of Astrology Zone. Here is the link: http://bit.ly/2ny6INl