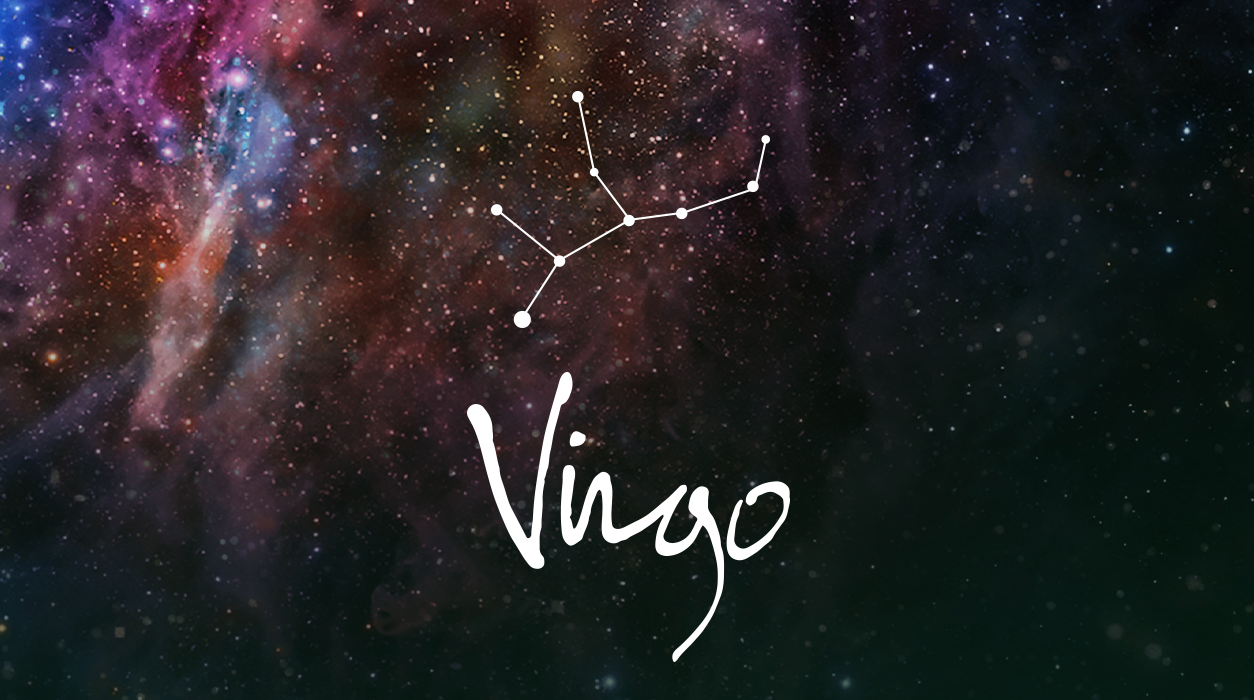 A Note from Susan Miller
february 2020
Dear Reader,
February will be quiet an exciting month, dotted with special days to bring you a variety of opportunities and good news. January was difficult for some readers, but February should be a happy little month packed full of twinkling stars to lift your spirits.
My Astrology Zone pop-up shop appeared in Bloomingdale's last month and will run through March 1. This is a highpoint of my career, and a project I have thoroughly enjoyed. I worked with many of Bloomingdale's executives in many departments since last summer—the resulting shop is breathtakingly beautiful. My store is part of the "Carousel" concept found on the main floor in four of their stores.
Your Horoscope by Susan Miller
You will begin February gently, quietly, and privately. You had the possibility for a very social month last month in January, and no one will be surprised to hear that you need to withdraw from the fast pace of life in the days that surround the full moon in Leo, on February 8 (or February 9, depending on your time zone). Your resistance to colds may be running down, but trust that by taking a break, you won't lose momentum.
The new moon of late last month on January 24 was not friendly, for the surprise-planet Uranus was in severe angle to the Sun and moon, causing jolts to some Virgos who had natal planets at the degree that were in the path of that new moon. If that was you, an unanticipated event was most likely directed toward a work project, co-worker, or subordinate staff, or it had to do with a health or fitness matter. By now, you likely know what was to come up and are working to correct the situation.
Also, in January, you had a lot of emphasis on home and family matters, and that focus will continue for two more weeks until February 16. That is the date when Mars will leave Sagittarius, your fourth house of home, and move to a new sign, Capricorn. February 16 would be a good date to aim to have home-related matters wrapped up.
You will love the place little energetic Mars heads to next.
From February 16 until March 20, Mars will move through your fifth house of truelove. You've not had Mars in Capricorn for two years, so this will be special and noticeable. Mars will be entering a packed house of love and romance—in fact, you've never seen anything like this before.
You did have something similar to this month in January 1996. Were you grown up enough to be dating romantically 24 years ago? You may have been too young. Still, even if you were old enough to date in 1996, the constellation of planets in Capricorn was different than what we have now, for horoscopes never replicate exactly. I mention 1996 to see if you can glean a clue of what might come up now.
As a Virgo, you are known to be hard working, but during this month, pull back from your computer and turn your attention to your private life. The aspects in February will be as rare as sparkling diamonds, so use them or see them eventually vanish into thin air. The universe is giving you your chance to find and enjoy love. It's your time!
On February 16, Mars will join Saturn (long-term planning), Pluto (transformation), and Jupiter (good fortune, happiness, and joy). If you are truly interested in finding love or nurturing the love you have already found, this is the month, for this is the best time of 2020 to be with your one truelove.
If you are serious about a partner, it looks like your beloved is serious about you, too. Valentine's Day is February 14 and will bring the transiting moon to Scorpio, a supremely harmonious place for the moon to be for you.
This year, Valentine's Day may come a little later for you. Mars often sets off sexy sparks. From February 16 until March 30, Mars in Capricorn along with his friends­—Saturn, Pluto, and Jupiter (all three in sweet Capricorn), as well as with Neptune in Pisces and Uranus in Taurus, each in divinely harmonious signs to your Virgo Sun—will work in concert to act like little loving relatives to help you find love.
Mercury will go retrograde in your relationship sector from February 16 until March 9. Because Mercury is your ruler, if you are single, you may hear from a former love who misses you and wants to see if the two of you can make your relationship work at this time. The choice will be up to you, but I will say that I feel love is rare and fragile. If the relationship was a positive, healthy one, there is no harm in getting together for dinner to see how you both feel about reconciliation.
Mercury retrograde is not all bad, which is something we often forget when we hear the words. Mercury may draw you back to a former business partner or agent to work together on a project you wanted to do in the past but, for some reason, had been shelved for a later time.
If you are attached, the new moon in Pisces at four degrees on February 23 will be a loving new moon, one of the best of 2020. In the ten days that follow—and beyond—you can make plans to join forces with someone important to you in love or business. If you are single, Mars in your truelove sector after February 16 and until March 30 will give you the confidence to meet others and to perhaps be the one to spark a conversation first if you are at a party and find someone interesting.
With planets in Capricorn, if you are single, I feel you won't meet through a dating app—Capricorn promotes traditional values, so it is more likely that that you would meet at a party, club event, or another gathering, such as at an elegant sporting event, museum or art opening, or an exclusive industry conference or seminar. You could even meet in a resort, such as if you were to go skiing with friends, or if you live in a warm climate below the equator (where it is summer now), you might try renting a cottage by the turquoise sea where other singles go to relax.
As a Virgo, you are known to be hard working, but during this month, pull back from your computer and turn your attention to your private life. The aspects in February will be as rare as sparkling diamonds, so use them or see them eventually vanish into thin air. The universe is giving you your chance to find and enjoy love. It's your time!
If you are attached, you will adore having private time together. If you hope for a baby, this month could bring news of a pregnancy or birth, as the illuminated area of the chart will help you see exciting success in these matters, and that includes adoption. You may be traveling unexpectedly and happily at the time of the February 23 new moon, because Uranus will be so beautifully oriented to that new moon.
Uranus is known to bring unexpected developments, and this time, you will be thrilled with the news you hear. Your purpose for travel seems to be for business, but perhaps you can invite your sweetheart along and extend your trip a few days at your own expense. This way, you can both enjoy being in a new setting, away from routine cares, and you can carve out quality time for one another.
Another aspect happening this month at the new moon is also very rare and will foster warm closeness and inspiration for your emotional life. Jupiter, the giver of gifts and luck, will be in conversation with Neptune, the planet of unconditional love. These planets move very slowly—Neptune takes 165 years to revolve around the Sun, and Jupiter takes 12 years to make the same journey. Wrangling these two planets into the perfect position is naturally hard to do, but that's what you have this year. Neptune is now in your seventh house of marriage and committed love, so you could receive a bewitching proposal for marriage this month (or you may propose), or you may marry.
Neptune and Jupiter will be in sync until mid-November 2020 and reach an apex three times—on February 20, again on July 27, and finally on October 12. You need not be too stuck on these lovely days, however, because these two planets will inch across the sky very slowly and be in close proximity and mathematical significance until mid-November. Jupiter and Neptune will spread joy almost all year without exception.
For fun, watch what happens this month on or close to February 20. This month will favor you so much for finding and enjoying love that it's insane, dear Virgo. I am so happy to report this to you!
Your fifth house, which is so lit up, also rules your creative efforts, and this month—and most of the year—you will be on fire. Ideas will tumble forth from you quickly and easily now, so catch each one and record it in your journal. Take your talents seriously, for others will view you as a powerhouse. You've got this.
On October 1, 2020, there is a full moon in Aries 9º, not Aquarius 9º. We apologize for this error in our 2020 calendar.
—————————————–
Please Note: On October 1, 2020, there is a full moon in Aries 9º, not Aquarius 9º. We apologize for this error in our 2020 calendar.
——————————————
SUMMARY
Lucky you, you managed to corral the little planets together into your fifth house of truelove, giving you the biggest advantage over any other zodiac sign to find the right, most loving person for you. If you have already found your one truelove, you will enjoy one another to the fullest this month. February could become the most memorable month of the year for you, with each day building on the day before as you move through the month. Hold on to that thought, for before you feel the full force of the love aspects that are sparkling for you, you have other opportunities coming up. Let's look at those first.
Mars has been in your home and family sector since January 3 and will leave on February 16. During the first half of February, if you have plans to move, renovate, or do a thorough cleaning or repair project, you will do best to act on your project in early February. Browse new real estate to rent or buy or ask the painters to give several of your present rooms a pretty coat of paint in a new color. Stock up on new things for your kitchen, a new piece of furniture, or electronics, but be sure to do so as early in the month as possible. Your ruler Mercury will go retrograde on February 16 until March 9, so stay as far away from February 16 as possible.
The full moon of February 8 seems to find you wanting privacy and rest, and you may enjoy quality time with your family, including your children, parents, and perhaps special other relatives, like your grandmother or favorite uncle. Mars will be in an outstanding position to the full moon and Sun, bringing joy to all home and family-related actions. Mars will also motivate you to start on a home-related plan in early February, your best time to swing into action. Keep your health strong because on or near February 8, you will be more susceptible to colds and flu.
Once Mars moves into your love sector from February 16 until March 30, your popularity in matters of the heart will be so strong that as a modest Virgo, you might be bewildered by all the positive attention you will garner. The red planet will join Saturn (long-term gain), Pluto (power), and Jupiter (fantastic good fortune), lending quite a bit of planetary power to support your every move. If there were ever a time to put your private, romantic life front and center, this is it.
If you have been dating your sweetheart long enough to know one another well, you may now become engaged after the superb and highly romantic new moon of February 23. This will be one of the sweetest points of the year for a serious relationship if you have one, so for you, Valentine's Day may arrive a bit later in the month, but the beauty of the experience will be worth the wait. The seventh house of marriage is essentially contractual, so to marry, you would ideally need a well-placed Mercury, the planet of agreements. You have that, for Mars, based in your romantic sector, will lovingly signal Mercury, linking your house of truelove to your marriage house. Still, Mercury is retrograde, so set the date for after March 9 or for April.
If you are already married or in an established relationship, then you will have time for each other—see if you can take a spontaneous getaway with your one and only. Whether single or attached, the surprise planet Uranus in your international travel sector will zing Mars in your love sector at the time of the new moon (technically on February 16, but made even stronger by the February 23 new moon), will give you a light, carefree vibe—you'll be in the perfect mood to spin your compass and quickly pick a spot for two to travel to an island or city that would require your passports. Private time together after the new moon would turn out to be divine.
If you are not interested in pairing up romantically, you can use this exalted new moon for furthering business collaborations and partnerships. You can choose a new accountant, agent, publicist, lawyer, or another person with whom you can form a close relationship and together build a successful business.