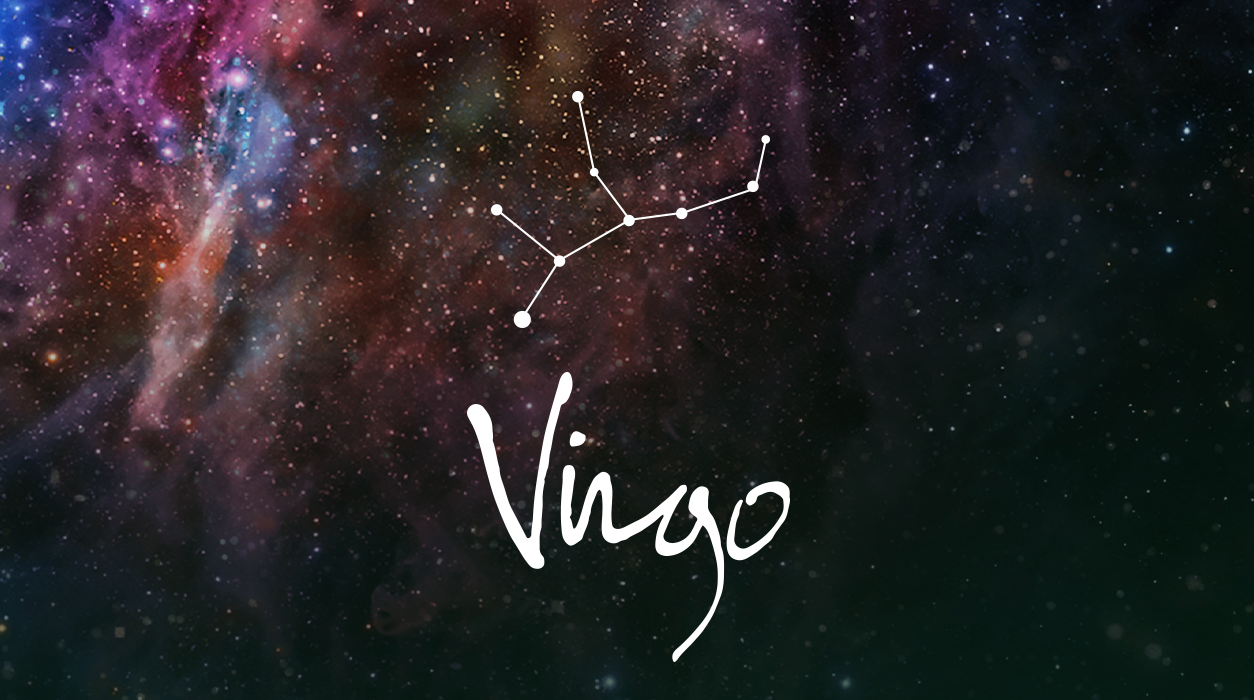 A Note from Susan Miller
December 2018
Dear Reader,
I have two big surprises, and I am bursting to tell you about both! I can tell you about the first surprise, below, but for the second one, I have to wait another ten days to tell you.
So that you and I can stay in close touch, I want you to know that I officially post nearly every day on Instagram @AstrologyZone. I am having fun using captivating photos on my feed and sharing up-to-date astrological information. I also post daily on my beloved @Twitter as @AstrologyZone, as well as on Facebook as Susan Miller's Astrology Zone. As I find interesting astrological days coming up, you will be the first to know about them.
Your Horoscope by Susan Miller
Life is about to improve so much you will be amazed. You have come through months of retrograde planets, starting a far back as June 26, and while you were still able to make progress during subsequent weeks and months, you may have felt like you were pushing a rock up a hill. It all started with Mars retrograde, June 26 to August 27, and during that period, from July 25 to August 18, Mercury went retrograde, too. You tend to feel Mercury retrograde more than most, for Mercury is your guardian planet.
After Mars went direct on August 27, September was calm and peaceful, so you may have been lulled into thinking life would soon become normal again. That was not to be. Venus went retrograde October 5 to November 16, and just as you were ready to launch ventures, you ran into a number of delays starting on the very day that Venus turned direct—Mercury went retrograde on November 16, and finally, will go direct December 6. Hooray!
There will be no more retrogrades to impede you. Venus and Mars will not retrograde at all in 2019. Admittedly, Mercury will go retrograde again from March 5 to March 28, but until then, you have three months of open road with plenty of potential to make impressive progress. Just remember, everything starts on the date Mercury goes direct, December 6.
There is another reason December 6 might be a major turning point for you. It is the day of the new moon in Sagittarius, 15 degrees, and it will unlock all the goodness of Jupiter, which recently entered Sagittarius on November 8. Your home life is about to see a major boost from Jupiter from now on.
Do you remember how difficult the area of home and family was for you from December 2014 to December 2017? This will be just the opposite, for you have proven yourself during that rough time when Saturn toured your home sector. You may have sacrificed a lot of dinners out to buy a house or condo, or you may have been called on to care for a beloved relative. Now, Jupiter, the giver of gifts and luck, comes to make home and family your favorite part of life, the area of your greatest reward.
You may move in December or in the coming 12 months, for Jupiter will remain in Sagittarius, your fourth house of home, for a year, until December 2, 2019. If you need to sell property, you will get an excellent price, and if you buy property, you may pay a little more than you had hoped, but the value you get in return will more than make up for your extra outlay. If you want to move, start looking at listings on the Internet and sign with a broker this month. If you want to rent an apartment, you can find a sunny, large space that is in the exact neighborhood you hope to find your space. Don't settle for anything less.
December 21 will also be a superb day to fly, drive, or take to the rails, for Mercury is the travel planet and is paired with benefic Jupiter. You are likely to enjoy everything about this day—it's yours to use  any way you please, for chances are, things will go your way.
You will get outstanding family support for your goals too, now and throughout the year to come, until December 2, 2019. If you need help from your parents for part of a down payment for your new house or condo, ask, for you may be surprised at how enthusiastic your parents are for your plan and how much they will want to help you. Some families give their children part of their inheritance when they need it most, such as when their grown son or daughter is poised to make the big step of buying a house.
This is your best year in the past 12 years to be looking for a new place to live. If you love your present house or apartment, you can make the major renovations you had dreamed you would someday. Do you want a new kitchen or bathroom? Call a decorator and get bids from a contractor. Your timing would be excellent for a great result. If you feel your décor is a bit tired, you can call in a home decorator and get ideas for a new look.
You can do things on as smaller scale instead, if that suits you better. You can find the perfect piece of furniture or a beautiful rug that will make your room complete—and it is likely to be on sale, too. You can replace your everyday dishes with new ones or buy new table linens, bedding, and towels. You can have the painters come in and paint several rooms—that always gives a home a lift. You can find the ideal roommate, too, if that's on your mind.
If you love your house or apartment as is, you may hear outstanding family news. For example, you may hear of the birth of a baby, and that little munchkin will have the power to bring the entire family together in a joyous way. The baby may be that of a close relative, like your sister, or if you have grown children, your son or daughter. Or, the new baby may be yours. Even if there are people in the family that don't quite get along, you will be amazed that the power of a little baby to create such unity and joy, especially this year with Jupiter visiting your home and family sector (fourth house).
Finally, if none of these possible developments resonate with you, you can also give a festive party for friends and at home. Do so in the days that follow this new moon on December 6. Keep in mind that your lucky place will always be home, so don't give your party in a restaurant—it has to be your home. It can be a small or large party, but either way, it would be quite a hit with your guests.
Now let's skip to December 20, a day when you may get a surprise assignment that could be quite creative, giving you an opportunity to display your imaginative ideas. The Sun and Uranus will be in perfect sync on that day, so if you are self-employed, this will also translate into more money for you, just in time for holiday shopping.
On this same day, December 20, you may get good news from your doctor that your health is improving or that your doctor has a suggestion for a medicine that may make you healthier.
The following day, December 21, is likely to be one of your favorite days of the month, and possibly of all of 2018. On this date, Mercury will conjoin Jupiter in Sagittarius, your fourth house of home and real estate. This is the day you should plan to sign a lease, close on your house, or make a real estate sale. By this time, Mercury will have regulated his orbit, so you can sign any paperwork on this glorious day, December 21, and feel assured the venture you are entering will be solid and likely profitable, too. If you buy property, it is likely to increase in value.
December 21 will also be a superb day to fly, drive, or take to the rails, for Mercury is the travel planet and is paired with benefic Jupiter. You are likely to enjoy everything about this day—it's yours to use any way you please, for chances are, things will go your way.
You can shop on December 21 too, for it seems there will be big sales on this day, better than the ones that were offered on Black Friday and Cyber Monday, and you'd likely get quite a deal. It doesn't matter what you buy—electronics, a car, clothing, jewelry, property—the world is your oyster, dear Virgo.
The full moon falls on December 22 this month in Cancer one degree, lighting your eleventh house of friendship, hopes, and wishes. This full moon suggests you may be invited to a party within four days of this date where you'll have fun. Uranus will be sending a lovely beam to the Sun and new moon, suggesting someone may give you quite a valuable gift, or you may hear from your boss that a large check is coming your way as a bonus or commission, and the sweet part is that you won't expect this news.
Saturn is close to the Sun and nearing a total opposition to the full moon, so your mood will be serious, not quite the mind-set you would associate with a party. The way this might work out is that you may be concerned about the welfare of a friend who might be going through a rough patch in any part of her life. The holidays are times when some people feel left out—no family nearby, no friends inviting them over—so be sensitive to that reality. You might want to invite a friend to dinner one night who has just moved and is new to your area or who is newly divorced, is dealing with a health concern, or is simply having a hard time for any other reason. Not everyone is happy at holiday time—you can make someone feel better by keeping an eye on this person and inviting him or her over to join in your family's dinner and celebrations. Be sure to have some little gifts under tree for this person, too. Look closely—someone is suffering at holiday time.
You have a large number of planets gathering in your truelove sector by month's end, including Saturn, Pluto, your ruler Mercury, the Sun, and next month will be the new moon solar eclipse in Capricorn, January 5. Clearly, you will be in a serious, thoughtful mode when it comes to your private, emotional love life. All these planets will be in earth signs like your Virgo Sun, indicating they will support your desires. Although it is a weighty time for you, it will be a landmark month for making a clear decision about your love life, or possibly about pregnancy and the care of children. You can be confident your actions will be the right ones as you get to month's end and enter January.
There is nothing to fear—you will make enormous progress in your love life now, and that is always welcome news.
SUMMARY
Your home is certainly where your heart will be this month, now that Jupiter, the supremely benefic planet, has moved into your home sector for the coming year. Indeed, you will increasingly find that your home will be your luckiest and happiest place for you. If you need to move, you will find yourself at the right place at the right time, and this will be true for you whether you want to buy, sell, or rent property.
Start your efforts quickly in the ten days that follow that new moon, December 6. Everything you do in those days will have the power to change your living situation in the year ahead—or possibly forever. You might want to renovate or paint, make repairs, or simply decorate instead. Your angels will hear your desires, and Jupiter will open the door for you to see those desires met. The caveat is that you must take steps immediately after that new moon. I know that doing things in December can be hard, for you likely have much to do, with many parts of life pulling at you, but for you, home-related matters will shine just after the new moon, December 6.
Your family loves you, and just how much they do will be evident in the days following the new moon. If you need a loan or outright gift of cash to help with your down payment on a house or condo, ask your parents. You may be amazed at the positive answer you receive—your parents will be impressed with your maturity and ability to find the right space.
Conversely, if you want to help your parents in a significant way, start your efforts on or just after the new moon arrives, December 6, for those will be your strongest days. Your productivity will be high, and the solutions that you come up with are likely to make you and your parents happy, too, bringing on a win-win situation. Jupiter will be close enough to make a wide conjunction to the Sun and moon, so if you are selling property, you will get your best price this month, and if you are buying or leasing, the same will be true—you will feel you received good value for the price.
Mercury will stop retrograding on the same date, December 6, and after this date, will create an ideal time to shop for holiday gift giving. This will be the first year that brings a positive environment shopping. Last year, Mercury was retrograde almost the entire month, December 3-22, and you may have felt you had little choice but to give gift cards or cash to family members, but happily, that was then and this is now. Now you can be creative in your selections, so have fun going into your favorite shops, and enjoy wrapping up the presents at home.
Travel will also be glorious this month after December 6 (the date Mercury goes direct) and in sharp contrast to the frustrations you may have experienced last year with traffic on the road and delays at airport and rail stations. This year should bring a noticeable improvement.
Your best day to travel will be December 21. With Jupiter making a rare conjunction to Mercury on that day, you will enjoy your trip to see family. Alternatively, you may stay home and enjoy a truly warm and welcoming time with friends and perhaps with family staying over helping you with the cooking.
If you need to sign papers, do so this day, December 21. In all ways, this day can be used for any important initiation—it is one of the special days of the month that glitter brightly for you and could become one of your favorite days of the month—or year.
You might have a lovely social event coming up over the full moon, December 22. You may be invited to a festive holiday event, filled with friends and family. It may be that you will throw this party yourself, and if so, it will be one of your best, if you host it at your place rather than a restaurant or club, for thanks to Jupiter in Sagittarius, home is your luckiest place to be.
Uranus, planet of surprise, will send a thrilling beam to the full moon and Sun simultaneously on December 22, suggesting you may get a valuable gift or good news about money, perhaps as a work-related bonus or commission. With Uranus involved, this news is likely to take you by surprise. I am not sure where the money will emanate from, but it seems to be heading your way.
Also at this full moon, Venus will contact Neptune, the ruler of your marriage and established partnership house, bringing love and inspiration to many Virgos who are in a relationship.
If you have been dating for some time, you may get a surprise proposal for marriage. If you don't feel ready to get engaged, the idea of living together might come up, which might be attractive. Even so, it's evident you will think carefully before you accept the offer, due to Saturn's proximity to the Sun and full moon December 22.
Moving in together is clearly a big step, and simply from an objective standpoint, with Saturn close to the full moon, the space you each inhabit seems to be too small for you both—that is a consideration. You might want to keep you own apartments until you can find a suitable space that gives you both breathing room. It seems very likely you will find your new dream apartment rental once you start to look.
There is a weighty, serious side to this full moon, December 22, for Saturn will be edging closer to the Sun and getting ready to oppose the full moon. As happy as the holiday might be, you may have nagging concerns about the person you are dating. If so, Saturn will force you to confront those concerns and make a plan. With Saturn, you will always have to make a choice—there is almost never a way to put things off.
By New Year's Eve, the Sun and Saturn will be conjoined, to reach mathematical conjunction by January 2. This is not a lighthearted aspect, for if you are invited to a party, your friend might have to cancel at the last minute, and if so, you can still make New Year's Eve a happy night if you stay home.
Spend New Year's Eve with the person or people who mean the most to you. Saturn, an icy planet, may make the weather bitter cold and possibly icy or snowy, or, if you live in a warm climate, quite rainy. Celebrating at home can be fun and cozy with champagne, candles, flowers, gourmet goodies, and your beloved at your side.