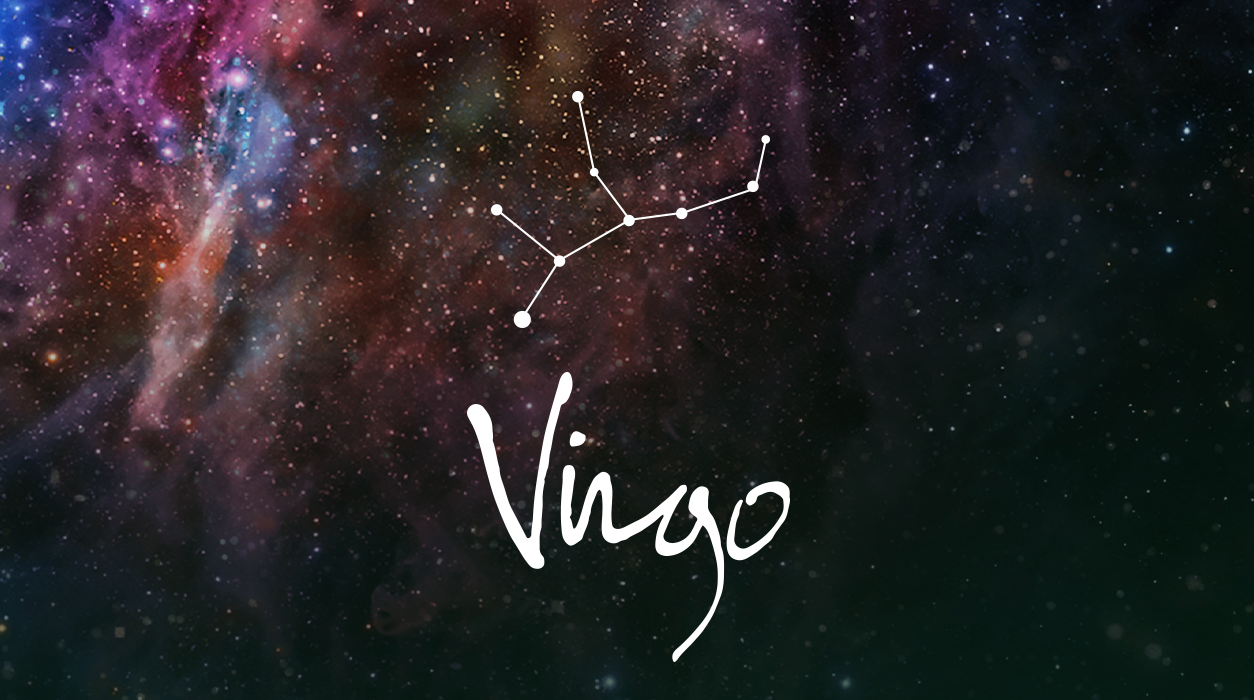 A Note from Susan Miller
AUGUST 2019
Dear Readers,
I am so happy to send you the August forecast, for it brims with happy surprises. July was an intense month for many readers, for we all were subject to two eclipses and Mercury retrograde. In comparison, August will be a breath of fresh air. Mercury is now direct, and we have one of the most beautiful new moons of 2019 on August 30 in Virgo. It will offer you an array of opportunities and many happy surprises in the last week.
Your Horoscope by Susan Miller
August will be a major month for you, but you won't know that when it begins. In many ways, this month will come in softly, as if on fluffy, white kitten paws, silently. You may love the beginning of August, because you will be able to attend to your agenda, not be pulled this way and that by eclipses and Mercury retrograde like we had last month. Mercury affects everyone when he takes a nap, but you feel it more than most—Mercury governs both your sign and Gemini. Mercury had shut down during the entire month of July, so now you can breathe and see the tempo of life pick up again.
The month starts with a quiet new moon in Leo, at nine degrees, in your twelfth house on July 31-August 1 (depending on where you live and your time zone). You seem to be ready to hibernate a little before you are pulled into the fray of activity that will begin near birthday time. Early August is tailor-made for reflection, meditation, and research. You seem to be tweaking something—a project, an upcoming event (that you are organizing), an artistic expression—and this is favored activity now before you go public in the second half of August or September.
As you enter August, you will have four heavenly bodies in the most private part of your chart, and they are Venus, Mars, the Sun, and new moon. This is also a highly creative part of the chart where you work in solitude. Mars, the energy planet, is stimulating your subconscious and your imagination—your right brain. You may have interesting dreams in the early part of August, and when one comes to you, write it down. Keep a notebook next to your bed.
This part of the chart also rules areas of healing. If you have anything on your mind that is troubling you, the first part of August will be the best time of the year to consult a professional therapist, for you would make solid progress. The twelfth house covers hospitals, physical therapy, rehab centers, nursing homes, and similar institutions. It is a good time to check into the hospital if you need surgery, for you would have time to recover in peace. Schedule the procedure for early in August. Jupiter, now based in your home and family sector, will be in lovely alignment to the four planets in your twelfth house, and that indicates your family will support you regarding any treatment you pursue and be a blessing to you. It's amazing how powerful love can be when someone is healing.
The full moon on August 15 in Aquarius will continue the theme of health, lighting your sixth house, a sector that rules the preventative steps you take to remain healthy. You might decide to take particular vitamins or medicine your doctor prescribes or change the foods you eat. You might want to get a little more sleep and do more exercise.
This August 15 full moon in Aquarius at 22 degrees also suggests a high tech, new invention—most likely a machine that utilizes cutting-edge electronics, or else something newly invented— could play a big part in making you healthy. This also goes for newly developed drugs, as one might be very helpful to you this month. A full moon usually brings an end or plateau. You may end your series of treatments or physical therapy sessions and feel much better (l hope so!). If you have been training at the gym or for an athletic competition, you may now reach a personal best. Jupiter is again close enough to send beams to the Sun and new moon, sending encouragement, growth, and possibly a feeling of relief or even recovery.
On Saturday, August 24, Venus and Mars, the cosmic sweethearts, will meet for a tender embrace in your sign of Virgo. This will not happen again in Virgo until November 2047, so you see how rare and special this day will be for you. The job of these little lovebird planets is to ignite the spark of love, and they are experts at it!
You may see a major work project come to an end at this August 15 full moon. With Jupiter in your fourth sector, also called the end of all matters, you will likely see a successful result to that venture.
One last word about the full moon, on August 15: This would also be a good time to adopt a cuddly little cat or dog. The sixth house rules small domestic animals, so if you have a cat or dog already, you might want to buy a toy or treat for your little friend or spend more time playing with your pet.
With Mercury in hard angle to Uranus, the day after the full moon might bring a tense moment. The clash between these planets could cause you to say something upsetting to someone—or you could be the one that's upset. On such a touchy day, it's best not to stir up a hornet's nest to see if any will fly out.
A perfect day, possibly one of your favorites of the month will be August 21, when your ruling planet Mercury will receive golden beams from Jupiter. This day will favor you so much, you should use it for meetings, interviews, travel, contract negotiations and agreements, arbitration, shopping, or for giving a speech, sending a query letter, or handing in a report, thesis, or manuscript.
Once you come to August 23, the Sun will move into Virgo, and you will feel stronger and ready to present all you've done behind closed doors to the world. You won't hibernate anymore, but be refreshed from the rest you (hopefully) took earlier, working quietly on a project you liked, and now are ready to meet the world with enthusiasm.
On Saturday, August 24, Venus and Mars, the cosmic sweethearts, will meet for a tender embrace in your sign of Virgo. This will not happen again in Virgo until November 2047, so you see how rare and special this day will be for you. The job of these little lovebird planets is to ignite the spark of love, and they are experts at it! If you are single and hoping to meet someone special, the stars will be twinkling brightly overhead and the sweet smell of honeysuckle will be in the air. If you are attached, make this evening a standout and plan to have dinner in a special occasion restaurant. Venus and Mars typically meet for a magical date night every two years—they will meet in Leo in July 2021, but not in Virgo until 2047. Make plans, dear Virgo.
Things start cooking for you in the last week.
On August 26, Venus and Uranus will be in sync, a joyful, flirtatious vibe and guess what? Venus will be in Virgo by then, so this is a perfect day for you to go out if you are single. If you are attached, you can also have fun. This is a Monday, but you will feel this lovely aspect over the preceding weekend, for this aspect will be increasing in power, making August 24-25 doubly special.
Wait, there's more—much more!
On August 28, Mars in Virgo will be in a heavenly trine angle to Uranus, making this a day of spontaneous travel, breakthrough luck, and all kinds of good, surprising news. Uranus is in your ninth house, Taurus, so you will have extra luck regarding media, legal matters, academia, world travel, immigration concerns (including visa and green card), import-export, and international relationships. You might find a great travel package, and off you go!
Mars enters Virgo on August 17 and stays until October 3. Having Mars in your sign is a big advantage, for as you go about your routines, you will start to notice that you receive unusual support. Suddenly, your ideas will be approved, others will want to follow you, and VIPs will want to assist you where they can. You tend to be reserved, but Mars will also make you charismatic and bring out your charms.
Having Venus in your sign at the same time is a huge bonus. While Mars teaches that it is good to reach out and be assertive, Venus teaches that your charm is enough to draw people to you through pure magnetism. This would be an ideal time to buy new things for the coming season and to see about refreshing your looks.
Now I come to the biggest and best news of all.
On August 30, the new moon will be in your sign, dear Virgo, at seven degrees. Remarkably, the universe has set up a party for you in your first house of identity and personality—the little planets are all lined up in their evening best. In attendance is Mercury, who is considered a special guest because how can there be a party in your honor without your ruling planet? Also, Mars will be in attendance, along with his amour, Venus, both in Virgo. A new moon sets the tone for two weeks to come, and the actions you take in that time have the power to affect you until the next new moon in Virgo—a year from now.
Saturn and Pluto, both in wildly compatible earth-sign Capricorn, can't make it to the party—they are on assignment in your fifth house of truelove and will dispatch their gifts of stability, long-term love, and passion to the planets in Virgo. Meanwhile, not to be outdone, Uranus will shower electric, sparkly beams from the tip-top of your chart to all the planets in Virgo. If your birthday falls within five days plus or minus of August 30, or you have Virgo rising at seven degrees, plus or minus five degrees, you will have a double-dip of luck.
Dear Virgo, your life is about to become very exciting due to a completely unanticipated opportunity for something dear to your heart—and only you will know what that might be. Finally, Neptune, the planet of unconditional love and inspiration, now moving slowly through your seventh house of marriage and sacred commitment, will contact Saturn and Pluto, settled in your fifth house of truelove, and give you the best shot of love that you've ever imagined if you are married or seriously dating.
The new moon, arriving August 30, will affect you more in September than August—your near future looks bright! You will have half the solar system in Virgo (five out of ten heavenly bodies), and that will give you enormous control over events, to engage them in an optimal way.
SUMMARY
You are an industrious soul, but even you need rest, something you will rarely admit. When you see there is work to be done (and of course, there's always work to be done), you take a deep breath and power through, no matter how much you dearly wish you could take a little time off. You would never dream of letting down a client or boss, and you are known to see more done in a week than most people do in a month.
With the new moon, Sun, Mars, and Venus in your twelfth house of solitude, you will likely start August with a yen to go off by yourself to think, prioritize your goals, and plan the coming 12 months. You seem to be preparing to launch a new endeavor, and if so, you may soon want to map out the steps you will need to take. Wait until late August, or better yet, early September, to launch new plans in the days that follow the August 30 new moon.
The first part of August will be the ideal time to have checkups with your doctor and dentist—to examine your eyes, schedule necessary annual screenings, and generally take good care of yourself. At the gym, you might want to buy a package of training sessions to give your fitness program a boost. Your houses of health will be active, so you will have all the motivation you'll need to strengthen your body, and in so doing, your mind and spirit, too. If you would like a sympathetic ear and wise insights from a professional, see a therapist in the first two weeks of August.
You will be needed at the office as you near the full moon on August 15, because a major project will be required to be finished and shipped. It looks like you'll garner applause for work well done and feel relief.
If you order medical tests early in the month, you will have the results within four days of the August 15 full moon, and your medical professionals will have news and recommendations to have you feel tip-top.
If you need to sign papers, avoid August 16 and the days surrounding that date, for Uranus will be throwing a tantrum at your ruler, Mercury, and Mercury has domain over all agreements.
Your big moment will arrive at the peach of a new moon in Virgo on August 30, splendid in almost every way. You will have extraordinary control over conditions and events in your life after the new moon appears, extending for ten days into September. Mercury, your ruler, the Sun, new moon, Mars, and Venus will all be in Virgo, a sure sign that if you are so inclined, you are about to embark on a new chapter of your life.
Mars in Virgo will give you courage, energy, and drive to accomplish all you set out to do, and should you encounter an obstacle, you will come up with ingenious ways to counter it. You will allow nothing to stand in your way. You have not seen a new moon this splendid in years, so think of something you dearly want to accomplish and begin after that new moon arrives. Go for the gold, dear Virgo.
Romantically, you will be the darling of the universe in August. With Venus and Mars both in Virgo, you will be the most favored of all signs for attracting love or for fanning the flames of love with your present partner. Put a star on August 24, when Venus and Mars will conjoin precisely—it should be a heavenly day for love. Your magnetism will be sky-high, not only on this day, a Saturday, but the day before and after, making it ideal for a getaway with the one you love. If you are single, you'll also want to get away—you could have a chance meeting with someone new who the angels have chosen just for you.