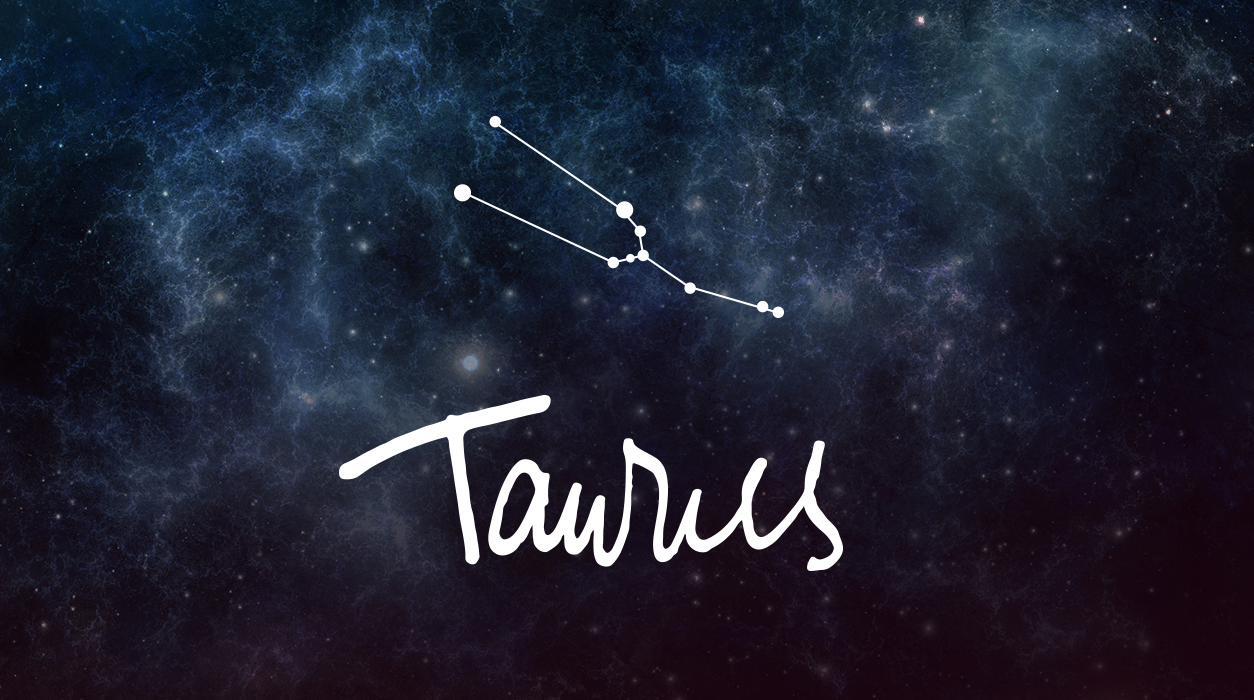 A Note from Susan Miller
September 2020
Dear Reader:
I finally can reveal the secret I have been harboring for months!
I have a beautiful newly designed app to replace my present app, still with the same trademarked name, "Daily Horoscope Astrology Zone + More by Susan Miller®". In a way the title is a misnomer, because my app comes chock full of information, some of which I will tell you about here. I am thrilled to finally show you the new design on the Apple App Store (http://apple.co/2gcVDnn)
My app will appear in the Google Play Store. They have it and approved it, so it should appear this week or next week. We believe it will be the same link, with the new app replacing the former one here: (http://bit.ly/2y7pHaT)
Your Horoscope by Susan Miller
It looks like by now you are yearning to travel, but with restrictions all over the globe limiting your movements, you won't likely be able to go. Still, you can find a way to get a change of scene.
I was watching the news recently when the esteemed anchor of a top station commented, "These days, it's best to get in your car and drive, but when you get to where you are going, don't get out of your car." He was saying this in jest, of course, but it rang true. I was laughing at my TV, but inside I knew he was right—we still have to be careful. COVID-19 is a serious and deadly virus, and we have to respect it.
With Mars spending an unusually long time in Aries, you have been in a supportive, strategic behind-the-scenes role since the end of June, and that will continue until January 6, 2021. It's no wonder you would like to break the chain of same-old routine. I feel you will like September very much for it will give you the diversity and fun with leisure activities and time to catch up with a favorite friend or to arrange a Zoom dinner with the gang, avoiding large groups in real life, but still totally enjoyable. Let's get started looking at September's sweet aspects.
The full moon of September 1 will be in Pisces, ten degrees, and be lovely, for it will be in close communication with Uranus in Taurus. This means this point in the month will shower you with one or more surprises that will come through the kindness of a friend. Additionally, you may get news or assistance from a club you belong to—professional, humanitarian, charitable, special interest (like a book club), or political group you are active in—and the news or program will make you excited. All full moons are active for four to five days after they occur.
Unlike recent months, this month has plenty of sensational days that will sparkle like diamonds in the Sun. (Alas, I can't say the same for October, so plan to use September to your best advantage—it's a month that loves you best and one where interesting opportunities will arise for you.) If you are creative or artistic, the interplay of Neptune and Jupiter will help you spark ideas that are not only poetic but would also have profit potential.
This September 1 full moon will also stimulate your fifth house of romance and love and also energize your eleventh house of friendship. A friend may be especially kind to you on or within days of September 1. If you do travel, this full moon may bring you a chance to see a friend, and it will be fun catching up.
It is alternatively possible that you may make a new friend, out of the blue, like I did recently while sipping coffee and having a toasted bagel outside on the sidewalk at the bagel shop near my apartment in New York City . The table was big enough for two, and a young woman asked if she could sit down, and I said sure! Even with my mask covering my face, she recognized me and said she had read Astrology Zone for years. She lives two blocks away—we exchanged phone numbers and are now friends. You never know how or when serendipity will strike.
This full moon will bring a number of other possible benefits, too. If you are a college or graduate student, you may be finalizing your college experience for the coming semester with possibly some on-campus learning. At least by this full moon, you will have a good idea of what you can expect on that score in the coming months.
With Venus in your home sector, you have been coming up with great ideas of how to make your home softer and more inviting. You may be trying new recipes this month. Celebrate the meal and the moment, even though it's not a holiday yet. You may start a beautiful calming ritual you will want to repeat, over and over.
If you are awaiting news about whether you can travel to a foreign country or get a visa, green card, or even citizenship in another country, you will likely settle that question too in the first week of September. The European Union has barred Americans from visiting. If you are an American, we are quarantined for the foreseeable future. Each country has different requirements, just as various states do here in the US. You will have to do research online to find out where you would be allowed to go and whether to quarantine once there.
In New York City, where I live, visitors from 35 specific states and US territories must quarantine for 14 days upon arrival with hefty fines imposed if you don't follow the rules. Beyond staying inside for 14 days and not appearing in public, you must follow a list of other requirements that are printed on the COVID-19 New York State website. My point in saying this is that this is an example of what you will face once at your destination to New York, but all states and countries of the world have their own set of rules and requirements. It's best to know what they are before you go. Your chart truly is showing a strong desire to travel, so if you do plan to go, first arm yourself with information.
All Taurus will love this full moon in Pisces, September 1. If your birthday falls on May 1, plus or minus five days, you will benefit in an extra special way. The same is true if you have Taurus rising or the natal moon in Taurus at ten degrees, plus or minus five degrees. Also, look to see if you have any natal planets in Taurus, Virgo, Capricorn, Pisces, Cancer, or Scorpio at ten degrees, plus or minus five degrees, for that particular planet will light up too, and good news will follow.
September 9 will be a glorious, five-star day for the Sun in Virgo and good-fortune Jupiter in Capricorn will be trading signals that will help you in a big way. Many of the topics I have touched on in regard to the full moon, September 1, could come up again for positive news on Wednesday, September 9, one of your best days in the month.
In addition to the possibility for travel or the blossoming of an international business relationship, there are other likely areas for a breakthrough in higher education on or near September 9. Or if you work in the media, you may be given an outstanding publishing, broadcasting, or related communication project in the digital realm. Legal matters will shine on this day, so you may get a very upbeat call from your lawyer on this day, September 9.
If you feel these areas have not been moving forward fast enough in your favor but seem to have lagged, it may be because Jupiter has been retrograde since May 14. Now, Jupiter will bolt forward on September 12, and the pace will pick up noticeably.
Continuing the powerful theme of love and happiness for you in September, the best new moon of the year for encouraging love will occur in Virgo, 25 degrees, on September 17.
This new moon in fellow earth-sign Virgo will blend perfectly with your Taurus Sun and will be receiving benefic vibrations from Saturn, Pluto, and Jupiter. Wow, we've not see a new moon as friendly as this for many months. If you are single, this new moon could bring a fateful, highly romantic introduction that could remain stable in your life for a long time (that's Saturn speaking).
The person you may meet is likely to be a bit older than you and have a very good position. (This is true whether you are male or female.) The person might be a professor, ambassador, publisher, esteemed journalist, businessperson, lawyer, doctor, art gallery owner, or curator of a museum. It is also possible this person would work in estates, money markets, or with autographs and artifacts of historical figures or work with auctions.
Attached Taurus can now plan to have much more fun in the weeks ahead, for a new moon sets the background music for six months to come.
This same new moon could bring pregnancy, for the fifth house (for you, that would be Virgo) is the house not only of new love, but it also rules conception and birth. If you are trying for IVF or another procedure to promote pregnancy, try any time in the days and weeks after the new moon, September 17.
If you are not thinking of having a baby, you can now help the child you have in a very special way, and with the help of Saturn, Pluto, and Jupiter, your actions would have enormous impact.
If children are not part of your life (nor do you want to have a baby), then you can alternatively can use this new moon, September 17, to further your creative output. (Actually, these options are not mutually exclusive—you can benefit from this new moon in many ways—you can get pregnant and turn out beautiful artistic work this month.)
If you are paid for your ideas at work, this is especially good news, for you will be a virtual idea factory from September 17 onward. Or if you have a beloved creative pastime, this new moon will help you outdo your past achievements, so get started. Take photographs to add to your personal body of work. Keep shaping your screenplay, start blocking out your documentary movie, or start writing your cookbook—you get the idea. Decide what it is that you love to do, and start doing it in earnest. A new moon in Virgo will help you create a magical result with all the details polished.
This new moon will help all Taurus. If your birthday falls on May 17, plus or minus five days, you will get a double dip of reward from his new moon. The same benefits will flow to you if you have Taurus rising or the natal moon in Taurus, 25 degrees, plus or minus five degrees. If not, then look to see if you have any heavenly bodies in Taurus, Virgo, Capricorn, Cancer, Scorpio, or Pisces at 25 degrees, plus or minus five degrees.
Also, this month, Mars will go retrograde on September 9 until November 13 in a subtle, low key part of your chart, your twelfth house. With Mars situated here, the trend you are already feeling will continue through the end of this year. No matter what plans the government or your management puts into place, those plans will be reviewed and backtracked, for Mars is the fuel that makes the engine run. Without a strong Mars, things stop or crawl along, with many changes of decisions and redo's necessary. Schools will open and schools will close, cities will open and will lock down again. There will be lots of backtracking and refinements in thinking.
There are two things happening during this Mars retrograde. Mars' little brother Mercury, a little copycat, will go retrograde within this period, October 13 to November 3, giving an extra slow pace to this Mars' retrograde spanning most of September though the first half of November.
Additionally, Jupiter and Pluto, the two planets I have spotlighted as the ones spreading the coronavirus, will continue to be active. They first met on April 4—the first time in 13 years—which was when New York City turned the huge Javits Convention Center in Manhattan into a 1,000-bed hospital with the help of the Army Corp of Engineers. A tent for patients also was erected in Central Park. Queens, a borough of New York was especially hard hit with cases.
A second conjunction occurred on June 29, when both Jupiter and Pluto were retrograde. I mistakenly assumed they would be weak when they met on June 29, but that was when Brazil, India, and the south and western part of the United States exploded with coronavirus. Both Jupiter and Pluto were in resting, retrograde mode, so I assumed they would not pull strong punches—boy, was I wrong.
Jupiter and Pluto will meet one more time before spinning off in separate directions in deep space—that meeting will happen on November 12, so that will be the epicenter of the virus' second wave, beginning in October and running through early December. I do not know where this second wave of the pandemic will be the worst—that depends on all of us and how well we can resist lowering our guard.
Jupiter and Pluto were to meet three times in 2020—April 4, June 29, and November 12. If you recall, early April was New York City's worst month for dealing with the coronavirus. After the last meeting of Jupiter and Pluto on November 12, these two planets will not meet again for 13 years. By the time they are eight degrees apart, we won't be as obsessed with the coronavirus. That will happen by Christmas 2020, and they will be very far apart by January 12, 2021. By then the medical community may have developed a workable treatment, if not a cure, or at least a method of taking away the most severe aspects of this virus. There is talk in the news that a treatment will be out in November—that won't happen.
To sum up what I see for the last months of 2020, both Mars, the energy planet, and Mercury, planet of agreements and contracts, as well as commerce and sales, will be weakened due to being retrograde. Jupiter and Pluto will be newly strong and rested (having come out of retrograde with Jupiter doing so on September 12 and Pluto in October 4). It's a perfect storm for problems with a pandemic ravaging world economies and with governments doing everything they can think of to get things moving forward in the last three months of 2020. All their efforts will likely be met with obstacles and a need to retrench. There will be light at the end of the tunnel, however, by Christmas.
Where does this leave you, dear Taurus? Mars will remain where it is now, in your twelfth house of secrets and places of confinement. You may have been working behind the scenes, and you will continue to do so, possibly on a confidential program or on a project like a book, where you need solitude to do research and to think without constant interruption.
Or you may be seeing a professional psychotherapist, an excellent time to do so, because the twelfth house rules the subconscious mind. Places of confinement covered by the twelfth house include hospitals and physical therapy centers, so you may have decided to go to a surgeon to have a physical problem treated, and that would explain why you would be dealing with medical or dental professionals. It is alternatively possible that you will be accompanying your mom on her doctor visits, as an example. Mars' normal visit to a sign is six weeks, not six months like we have now. This trend will continue until January 6, 2021, so life as you are experiencing now will continue—there won 't be much change in your focus until the turn of the year to 2021. That's not too far off!
Now let's look at September as it winds down to a close. You will feel the approaching full moon, October 1, as you reach the last days of September. That full moon will be in Aries, bringing to culmination or a plateau all you have been involved with since the end of June, mentioned above, due to Mars long visit to your twelfth house. (I will explain more about that next month.) In the meantime, you have some of the most glittering stars possible for fun and love in September.
The very best part of this month will be from September 1 to about September 22. Romance, love, time with children, possible pregnancy, and your stunning emerging of original and imaginative creativity will rule the days in those first three weeks—take full advantage!
—————————————–
Please Note: On October 1, 2020, there is a full moon in Aries 9º, not Aquarius 9º. We apologize for this error in our 2020 calendar.
——————————————
SUMMARY
A friend is likely to go out of his or her way to make your life more enjoyable at the very start of September. A poetic full moon in the sign that blends perfectly with yours—Pisces—will appear on September 1 and bring you an episode of surprise and happiness. Romance is in the air, so by all means at the very start of September save time for love and fun, and also plan for time with children.
This month, you will long to travel far to get a change of scene, but that's not likely to be possible, not with Saturn guarding the door and Mars throwing obstacles in your path. Cheer yourself up with short road trips by car—flying is currently not quite as much fun as it would be normally, and besides, you have plenty of beautiful and mysterious places to explore within a day's drive that you never got around to visiting, or even knew existed.
Still, your mind will be hungry for stimulation, so sign up for an online class, or join an online book club. Download an app that promises to teach you another language, or take a virtual tour of a great museum. If you are in college, look forward to the coming semester, even if much or all of it will need to take place remotely.
Mars is near the end of Aries and about to enter your sign, making you want to be proactive and productive. You will need to cool your jets, though, for Mars will go retrograde from September 9 through November 13, backing away from Taurus just as he was ready to enter your sign. This development is putting everyone's plans on ice, not just yours, dear Taurus.
It would be a dreadful time to launch a new product or service, and in your personal life, don't look to start a new relationship, but you could meet someone, perhaps older, and become friends, which could lead to romance. Stick to the status quo and chalk up 2020 as a year of reviewing all you have accomplished so far in life. Study what you have learned from being in quarantine. Daydream plans for your future, and think about which ones excite you the most. Don't announce anything just yet, but you can do research, and as Mercury will retrograde next month, look back and revisit the past and make improvements.
The month's strong emphasis on romance, fun, and friendship, which started at the full moon, September 1, will intensify to a new level by the new moon, September 17. If you have a partner, you are all set, for you can bubble up a few surprises for your spouse or sweetheart.
A peach of a new moon will arrive in Virgo on September 17 and will bring an opportunity for episodes of delicious romance in the weeks and months to follow. If you feel love cannot bloom in a pandemic, think again—many are meeting over Zoom rather than in real life, and the relationships are more stable because they build slowly. You have all the cosmic help that you could ever wish to have and to fall in love. Cupid's little cherubs with arrows are overhead, dear Taurus.
Even though cities are opening up, you need to continue to be careful, for the virus is still among us. If you live with someone, or even if you don't, with Venus in your home sector, you have been coming up with great ideas of how to make your home softer, more chic, and more harmonious and inviting. You may be trying new recipes this month, and if you have it, use your good china, crystal, and grandmother's silver—celebrate the meal and the moment, even though it's not a holiday yet. You may start a beautiful calming ritual you will want to repeat, over and over.