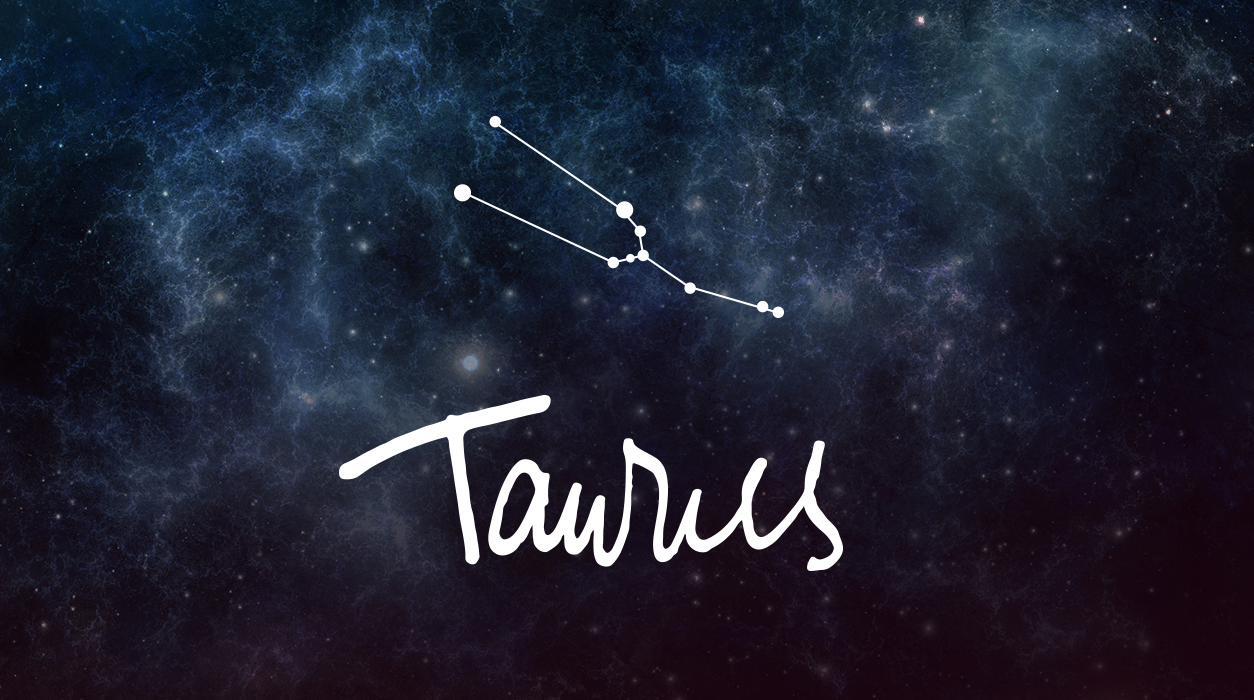 A Note from Susan Miller
SEPTEMBER 2019
Dear Readers,
I can't wait until you read September! It will be a glorious month, with lovely aspects. I was excited as I did my calculations for you and was eager to relate all the good news to you as quickly as possible. This will be a month like none other and special in ways that won't be repeated. Everyone is being given a once-in-a-lifetime opportunity to make a breakthrough on a desire dear to your heart.
Your Horoscope by Susan Miller
This month will be like a beautiful, fragrant bouquet sent to you from a loving universe. You likely have had no idea that this is on the way, so when it becomes apparent that September is one of your best months of the year, you might be surprised. I wrote about the gorgeous new moon of August 30 at the end of last month's forecast, one that would cast a rosy glow for nearly the entirety of September, but maybe you were busy and missed my August column, or perhaps you did read about it and in the hustle-bustle of everyday life forgot that it was coming. A little explanation would be fitting here because September will be so special, and I want you to find ways to enjoy every minute.
A group of happy little planets has been quietly migrating to your fifth house of truelove, each one arriving to its place, each dressed in its Sunday best in the constellation of Virgo and awaiting the appearance of the magnificent new moon, who is dressed in her long white silk-satin and tulle gown, wearing white flowers in her hair and long white gloves and holding the arm of her partner, the glorious Sun, also dressed up in his handsome tuxedo.
Without the new moon, little can happen—all eyes will be on her, for she will set the stage for your month, and specifically, lift the curtain on your love life. Present at this gathering will be gentle Venus, the planet of love and happiness, her lover, action-hero Mars, along with communicative Mercury. Once the new moon has arrived on August 30 in Virgo at seven degrees, along with the Sun, you will have half of the solar system in your romantic sector. Neptune, the planet of unconditional love, imagination, and creativity in the arts, will be watching this beautiful ceremony from 180 degrees across the sky and will beam its good wishes to the Sun and new moon. A new moon has the power, authority, and obligation to package the relevant energy swirling about in the universe at the time she appears, making it accessible to you by opening the portal of energy for you to use at your discretion.
Uranus, on assignment in Taurus, is working to redesign your life and make it much more exciting from now on. He is sorry he cannot come. He's been in Taurus consistently since March 2019 and will remain there until April 2026. Uranus is the planet of surprise and is nestled in your first house of personality, but feels bad that he could not attend the celebration going on with the other little planets who have already arrived in your fifth house of truelove and happiness.
Almost miraculously, Uranus, at six-degrees Taurus, will be in a perfect position to beam his gift of surprise and sudden joyous happenings to each of those little planets. This means you will have the best chance to find true and lasting romance that you've had in years, and when it happens, it will be out of the blue. If you are already in love, you can now grow closer and make new plans for the future. You can also have spontaneous fun for a change, and you need it!
A new moon has the power, authority, and obligation to package the relevant energy swirling about in the universe at the time she appears, making it accessible to you by opening the portal of energy for you to use at your discretion.
Uranus will add spice and excitement to your love life, but you need stability for the relationship to last. That's where Saturn comes in, for Saturn will add precisely those qualities. He doesn't want to be outdone by Uranus, so Saturn, on assignment in your ninth house of the media, academia, long-distance travel, and international relationships, is in a solid, although borderline position to help, too. Saturn will swing into action by sending staunchly supportive beams as his gift to the Sun and moon.
This is a good sign. Sometimes Uranus can create a relationship so electric that the relationship can't sustain that level of excitement, and it might quickly sputter out as fast as it caught fire. Saturn will be there to give your relationship a framework within which to grow.
You have to do your part by being out and about, looking your best, and being your usual optimistic self and open to all types of love interests. Be generous and open, and don't have too narrow a list of qualifiers for people you would be willing to date. Relax a little, as this is not a job interview. You have half the solar system on your side! Everyone wants to be you.
If you hope to have a baby, September could bring exciting news. I say this because the fifth house of truelove, which is packed with happy planets and glowing brightly, also rules pregnancy, birth, and the care of children. If you have concerns about conception, don't waste a minute—see a fertility expert. If you are in the process of a divorce and there is a question about the future custody and care of your children, this new moon will protect your children's interests and likely give you an answer that you find fair and possibly even pleasing.
A new moon in Virgo has Mercury as its ruler, so that planet will take the lead at the start of the month, and happily, Uranus will have a strong role to play by sending a golden beam to Mercury. If Mercury were not well aspected, the new moon would fall flat—but Mercury is receiving the right energy, and that energy is coming from surprise-a-minute Uranus. Keep your cell phone powered up.
The fifth house, along with love, fun, leisure, and matters of children, also rules your creative and artistic expressions, and in a month like this, with all the planets beaming their best energies into your fifth house, you will contribute your brightest imaginative ideas to your current projects. Your ideas will be so good that you may be amazed at your ability to come up with them. Virgo is a brainy, intellectual sign, so if you are a writer or editor, your work will be outstanding, and if you come out with it this month, critics will hail it as some of your best work.
The time just after the new moon is the strongest, and with each successive day, she becomes a little bit weaker until she has spent all her energy—then she will create the full moon to provoke a grand finale or sense of closure. After the full moon has waned (it takes four to five days after the full moon appears), what follows is a resting or planning period of two weeks, so that would not be the best time to initiate anything. This is a good rule of thumb for any month: Always initiate actions just after a new moon and reap results at the full moon. After the full moon has waned, you have a two-week planning period to be ready for the next new moon.
If your birthday falls on April 25, plus or minus five days, you will receive a double-dip of pleasure at this new moon. The same is true if you have Taurus rising or the natal moon in Taurus at seven degrees, plus or minus five degrees. Also, look to see if you have a natal planet in Taurus, Virgo, or Capricorn at or within five degrees of seven degrees, then you, too, will benefit.
Before moving on to other aspects later in the month, I would like to point out an aspect that pops up September 1, a gorgeous one, when your ruler, Mercury will be working with Uranus on your behalf. September 1 will be filled with fun and serendipity and is a day when so much will go your way. Love and chance meetings are the number one benefit of this day, September 1.
Now let's go to the full moon, and this month, it will appear on September 13, in your eleventh house of friendships, gatherings, parties, and joy. This full moon is called the Harvest Moon, and it will be in Pisces at 21 degrees. This full moon will bring you together with many friendly people, possibly at a big celebration, such as a wedding, birthday party, charity benefit, or another event over that ensuing weekend of September 14-15, and it will be one that has a touch of magic and luxury. Neptune will be conjunct the full moon and have a strong role to play by spinning its glamourous vibrations.
This full moon of September 13 (influential for minus two days and plus five days) will receive friendly support from powerhouse Pluto. That tells me that you will be mixing and mingling with influential, successful people, and it seems you may make the acquaintance of a new business contact you'd like to know better, for this person has shown an interest in helping you move ahead in your career. This leads me to wonder if, alternatively, instead of a personal party or celebration, you might go to an exceptional business event at or near this September 13 full moon, such as a seminar, trade show event, or conference. Even so, it seems to be done with a touch of great beauty and perhaps be a bit expensive to attend—but worth it!
This full moon will benefit all Taurus, but more so if your birthday falls on May 11, plus or minus five days, or if you have Taurus rising or the natal moon in Taurus at 21 degrees, plus or minus five degrees. The same is true if you have a natal planet in Taurus, Virgo, or Capricorn at 21 degrees, plus or minus five degrees. This will be quite a glorious month for you, unlike any you've seen before. As said, if your birthday does not fall within the dates mentioned here or earlier, relative to the August 30 new moon, you will nevertheless still have a month to remember.
The position of Mars always tells me where your main attention will be focused, and with Mars in your truelove sector since August 17—and set to be there until October 3—there is no doubt this will be your most romantic month of the year.
Now let's turn to another topic. Each month we will usually have one twinkling day that exists by itself and shimmers like a little jewel. This month that day will come on September 24, when Mercury and Jupiter will be in conversation. This is a fantastic aspect, ideal for an interview, any type of financial talk or negotiation, a presentation, or travel for any purpose, and will be especially bright for business travel. Mercury also rules your love sector, so this day could also be highly romantic for you. Put a star on September 24 and use it!
If you look over the aspects of the first four weeks of September, love, romance, fun and time with children, and creativity will be, by far, the dominant theme. Drink it all in, dear Taurus, for the month will go by quickly with lots of interesting news and events for you to enjoy. Indeed, your happy planets will be jumping up and down, finding ways to thrill you. You have a chance now, so I want you to be out and about as much as possible.
Life will intervene and some of the charming romantic magic of the month will begin to fade a little with the appearance of the new moon of September 28, falling at five-degrees Libra, your sixth house of work. Your attention will necessarily turn back to work projects after having had a very lyrical month.
At this new moon on September 28, all the little planets that were in Virgo at the start of the month will form a parade and march over to your workaday sector (sixth house). Look at it this way—it's good to have a job and be valued at work. If you have been out of work, this new moon will help you find full- or part-time work. If you are self-employed, this new moon will give you a big boost for finding and signing a new client or maybe two. (Libra is a double-bodied sign, so two new clients seem to be a reasonable possibility, assuming you go out and look for them.) You might have a partner, or if looking for work, present the prospective client or employer the idea of hiring both of you as a package—a good idea at this new moon.
To find out if this will be a helpful new moon in Libra or not, we have to look to Venus to find out what she's doing, as this new moon will name Venus as her key planet to lead the brigade. Happily, directly on September 28, Venus will be aligned with generous Jupiter, the giver of gifts, luck, and happiness. Jupiter expands everything it touches, including your luck. You could not ask for anything better—and Venus is your ruler too, not only Libra's. (You share Venus as there are not enough planets to rule all 12 signs.)
When I say Venus is your ruler, it means Venus carries much more weight in your Taurus chart, because Venus' job as your ruler is to take good care of you. Moreover, Jupiter, as the great benefactor, is currently in your eighth house of other people's money, indicating you may see a nice bonus, commission, royalty, or influx of cash at this time. That money may alternatively come in as an insurance payout, venture capital, large bank loan, line of credit, or mortgage, as a few examples, to help you start. You might want to buy one or two lotto scratch-off tickets for there is a chance you could win a small prize on September 28.
What a wonderful month! Use it, dear Taurus—it's like a golden apple hanging on a tree branch, waiting for you to take it. I am so happy for you.
SUMMARY
Life will be outstandingly happy for you in September, for you will be in your element. You are an earth sign, and this month you will have eight out of ten heavenly bodies in earth, with each of those planets acting like loving little relatives, hugging you and supporting your every move. The part of your chart that will be lit up by most planets will be your fifth house of truelove, including a new moon that will be bursting with opportunity for you to find love if you are single, and to enjoy love if you are married or in an established relationship. You will rarely see a month as beautifully supportive as this one. The new moon will arrive two days before the start of the month (August 30) but will powerfully affect the first ten days of September and also the weeks to come. Depending on the actions you take in the first ten days of September, you can affect the entire year until the next new moon comes by in Virgo next year on September 16, 2020.
If you are single, it's important that you make time to socialize after work and on weekends. The way you are likely to meet someone new is through a party, leisure activity, or on a trip over the weekend of September 7-8.
Uranus will be prominent at this new moon and, if you are single, will dispatch Cupid and his little fleet of angels to zing your heart when you least expect to meet someone intriguing. Look your best at all times. If you are attached, September is your month to fan the fires of love and passion. Flirt with your one and only like you did when you first met. Plan a dinner in a special-occasion restaurant and a sexy weekend away for two (and ask Grandma to babysit) since in this magical month, you can powerfully strengthen your bonds for one another. If you hope for a baby, you could not wish for better aspects to conceive a child or to be approved for adoption.
Your creative work will be exceptionally strong this month too, for with so many planets filling your fifth house, you're likely to come up with concepts that inspire the team to applaud and possibly even call you a genius. It would be a shame to waste this month's aspects because you won't see anything like this again anytime soon. These shimmering vibrations will be a gift sent to you from a loving universe.
The time near Friday, September 13, plus or minus three days, will bring an enchanting social event, thanks to a full moon in Pisces, a sign that blends perfectly with yours. This is due to be a fairytale weekend, and if you receive an invitation to a party, wedding, shower, birthday party, or other celebration, be sure to go. The moon will conjoin Neptune, making for a dream of a weekend, and this full moon will also be in ideal angle to Pluto in your long-distance travel house. You may need to fly to attend this event, and once there, you might see older, loving relatives you haven't seen in a long time.
All year you have very special aspects for making money. Jupiter will remain in your eighth house, ruling the type of money that comes to you based on performance. Circle September 24 when you are likely to hear the good news that money is coming to you. Mercury is moving through your assignment sector and will work with generous Jupiter to see that you will be thrilled with the way everything turns out and receive a good sum of money for your efforts.
As you move closer to the month's end, the new moon of September 28 will light your workaday sector and bring in a flurry of new projects. You will need to focus your attention back to work, temporarily taking yourself out of your romantic reverie. With a new moon in the partnering sign of Libra, it looks as though you will have a collaborator, which will make incoming work lighter and easier to do.
On this same new moon of September 28, Venus, your guardian planet, will receive shimmering vibrations from good-fortune planet Jupiter, and more money may be in store for you. It is clear you will be hitting one home run after another. Again, you stand to earn more money now or in time as a result of the flurry of business that comes in at month's end.