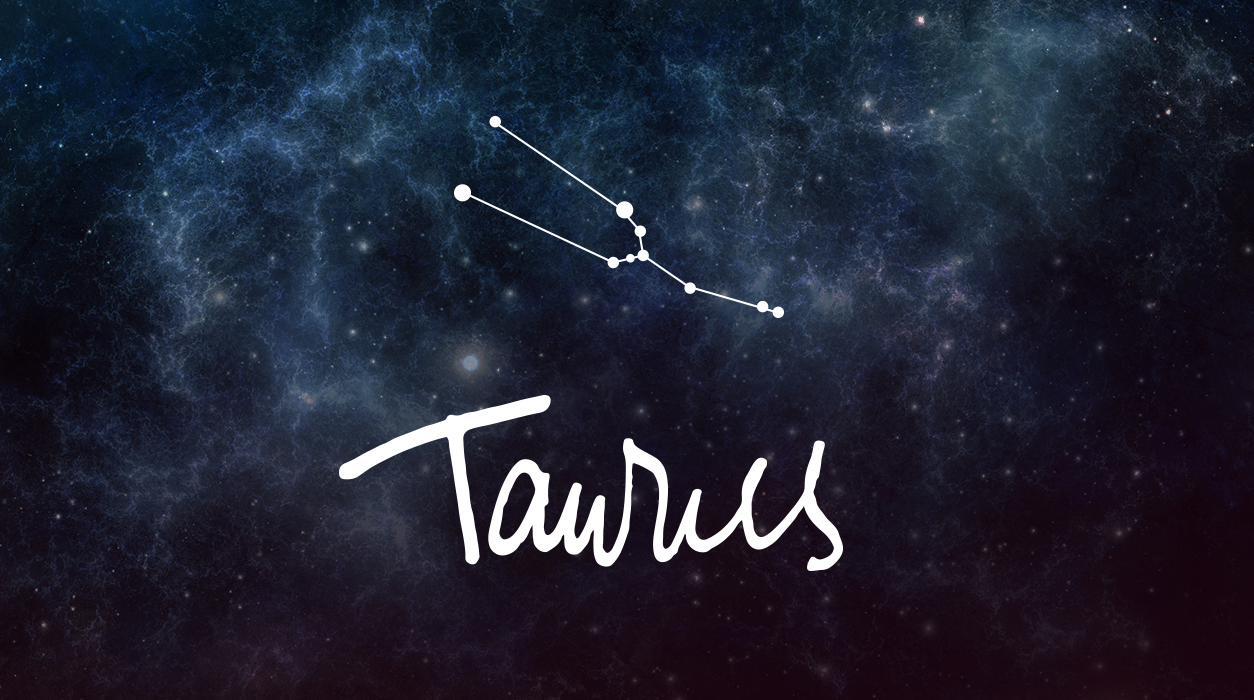 Your Horoscope by Susan Miller
You have been thinking about your business for months, but you may feel like you are treading water and, as they say, getting nowhere fast. If you feel that despite working hard and smart, you are not where you want to be yet this year, the problem is likely to have been due to Mars. Mars first went into your tenth house of fame, Aquarius, on May 15, lighting your house of honors, awards, and achievements. This is great news, except Mars was gradually orbiting slower and slower until he finally settled down for a nap on June 26, and only recently woke up and went direct on August 27.
How do I know Mars has been lethargic? I can see Mars' path on a table of planetary orbits called an ephemeris, published by NASA and many other companies. When any planet wakes up, like people, the planet is a little tipsy, and needs a good cup of coffee and breakfast to start acting like himself. Mathematically, astrologers know he won't be at full power until October 8, but that doesn't mean he won't be useful to you before that date – he will!
Last month, on August 12, Mars skated backwards into Capricorn (out of Aquarius) and will return to Aquarius and your tenth house of honors, awards, and achievement on September 10. This is good news on so many levels. First, if you didn't take a vacation yet this year, do so between September 1 and September 10. Mars in Capricorn will light your house of travel, and with both Mars and Mercury strong, you will have lots of fun. Capricorn is a wildly compatible sign for you, because it is an earth sign like yours. There are other favorable activities you can do in early September: go back to college for an advanced degree, work on an important manuscript, or file legal papers. All these activities shine for Taurus and should yield a solid result.
A month after Mars went retrograde, his little brother, Mercury, followed suit. On earth, we feel the retrogrades of Mars, Mercury, and Venus the most, because these are the planets that orbit closest to us. You see why the past weeks have been so hard to make progress – Mars and Mercury were both retrograde. Next month, Venus will go retrograde from October 5 to November 16. October won't be as productive as September, so try to do all your main work in September and plan to coast a little in October. (The full moon on October 24 will be difficult.)
Venus retrograde is hard for you, because Venus rules Taurus. It will not be a time to have plastic surgery or change your hair or face in any important way. Venus rules not only your looks and love life, but also your work life. Any product directed to women (like perfume, makeup, shoes, and so forth) should not be launched in October. Move up the launch date, dear Taurus.
Venus will retrograde from October 5 to November 16, but as luck would have it, Mercury will also go retrograde again on November 16 until December 6. I know what you are thinking. I feel the same way. These retrograde planets have held us back so much, but the message is clear – we have work to do on past projects and relationships. You see why I say you must move ahead on projects in September rather than wait until later in the year. Dates after December 6 will be favorable for you, too.
Let's go back to Mercury and Venus' brother, Mars. Mars only has time to come to your prestigious house of career honors, awards, and achievement once every two years and will always stay for approximately seven weeks. That is because Mars takes two years to revolve around the Sun. Before you say, – Oh no, I have been cheated! Mars was tired and ineffectual, and he went to sleep just when he arrived in my prestigious tenth house of career! I need him there! I need him to be energetic! Now I have to wait another two years? – I say no, dear Taurus, Mars cares about you. He is due to stay in this part of your chart until November 15, and the end part of his visit will be when he will be strongest. Let me explain. Mars will turn direct in Capricorn on August 27 and enter Aquarius on September 10 until November 15. Mars will still be sleepy at the start of his time in Aquarius, so the very strongest portion of the time in Aquarius will be from October 8 to November 15. Even so, he is not as bad in September as he was in July and August, when he was retrograde. You will notice how much seems to happen on November 15 (and 16. If you have my annual calendar have a look at all I write on for then!)
This means that from October 8 to November 15, Mars will light your tenth house of fame and honors in an exceptional way, like a brilliant set of firecrackers. Use that period to interview for a new position or to launch a new product or service (one that is not female oriented), and make sure that it is dearly important to you so that you can show others the depth of your passion for your project.
Your golden days will be September 10 and September 11. Put a star on both days and be sure to do something special. These will be spectacular days to make progress in matters of love (thanks to Jupiter) and money (thanks to Pluto).
You will not be cheated. You are getting a second chance, because Mars is fair. October 5 through mid-November, when Mars will be strong, represents a span of five weeks. Keep in mind that Mars does not have to be at 100 percent power to advance your career interests. He ALREADY is working on doing that now, in September, and Mars is becoming more powerful with each passing day. He is no longer sleeping in retrograde, so you will like the change very much!
Saturn will go direct on September 6, after having been retrograde since April 17. Saturn is the natural ruler of your ninth house, and since Saturn has been visiting this house since December 17, 2017, you probably noticed how Saturn tends to slow things down. So, if you have been concerned about immigration matters and have not been making progress, Saturn's move to direct speed will help you move things forward. Other areas that will move forward: legal matters, and anything involving academia, publishing, broadcasting, and the digital world.
Now let's look at specific dates that will stand out for you in September.
On Friday, September 7, you have a gorgeous aspect; Mercury and Uranus will be in a harmonious trine, a sweet aspect that will light your mind with ideas. This is quite a cerebral aspect, one that will light your mind brilliantly with 100,000 points of light. This same aspect may also help your love life, for Cupid will be near, so if single, look your best! Attached couples will have fun on this day too, so plan to do something special during the evening and make it your date night together.
Now we come to the magnificent new moon on September 9, in Virgo 17 degrees, set to add a bushel of opportunity to your fifth house of true love. This is one of the sweetest, most glamorous new moons of the year, and it can certainly help you to find true love. If you are serious about having a real relationship, this new moon will be your friend. If you are attached, this new moon can help you decide if you want to have a baby now, and it would be easier than usual to conceive. If you've had problems with conception, see a fertility doctor when the month begins, for this new moon on September 9 will give you the best chance you've had this year. All new moons are powerful for ten days to two weeks.
On September 9, you will have a friendly Sun, new moon (opportunity), and Mercury (news) all crowded into the divine-for-Taurus sign of Virgo – your true love sector. The best places for a single Taurus to meet someone special will be at a party or other social event. You might also meet at a sporting event or while traveling a short distance to a nearby town.
Attached couples will also have good fortune, for Jupiter is in your marriage house in 2018 beaming beautiful rays to the Sun and moon, indicating many Taurus will be getting married this year. Your stars are twinkling brightly for commitment, and with Jupiter now in your marriage house, it doesn't get any better than this!
Benefic Jupiter will help you whether you are already married or are in the process of getting married, for Jupiter in the seventh house promises a happy, fruitful marriage for its entire term. Venus happens also to be transiting your seventh house, and Venus is Taurus' ruling planet. This is a sign you are very focused on in a partner, and it appears in a very loving way.
Since last year, October 10, 2017, Jupiter has been touring your seventh house of commitment, ruling all partnerships, including marriage, and will be there until November 8, 2018. If you marry, did marry, or will marry, in that time span, you chose the very best time in 12 years to tie the knot.
This lovely new moon will be wonderful for your love life, but ALSO if you want to start a family or add to your family with a baby. This new moon will also bring your creative efforts to light. This is the time to present your ideas to influential VIPs. A new moon is the start of something new, so, if you are artistic or literary, you may be beginning a project now, and it's the perfect time to start.
If you are a Taurus born May 8 or 9, plus or minus five days, you will get a double dip of pleasure from this new moon, and Jupiter will take special care of you. The same is true if you have Taurus rising 17 or 18 degrees or have your natal moon in Taurus, same degrees. In all cases, allow a plus or minus five degrees. If you know your chart, look to see if you have any natal planet in an earth or water sign 17 or 18 degrees, that is, in Taurus, Virgo, Capricorn, Cancer, Scorpio, or Pisces. Having said this, ALL Taurus are likely to have something to cheer about at this lovely new moon,September 9.
Separate from the unusually kind and tender new moon, a golden triangle will appear in the night sky linking Uranus (surprise), in Taurus, Mercury (agreements), in Virgo, and Saturn (stability), in Capricorn, a triangle of earth-sign planets that will be tailor made for you. If your birthday falls on April 20-24, you will enjoy this even more.
Two of the finest days of the entire month, and possibly of the year, will come just days after the new moon. Because these days follow the new moon closely means that this new moon will give these days extra energy and oomph.
Your golden days will be September 10 and September 11. Put a star on both days and be sure to do something special. These will be spectacular days to make progress in matters of love (thanks to Jupiter) and money (thanks to Pluto).  Not only will the Sun send a beam to both planets, Jupiter and Pluto will signal each other as well – a wonderful aspect signifying business and financial success. This is so exciting! There are many possible benefits, so I will list some to start you thinking.
The Sun is the natural ruler of your solar fourth house of home, indicating that you might suddenly find the perfect house or apartment to buy or lease. Or, you may sell property at a handsome price. If you are about to hire a contractor, do your background checks. Call references and hire the person you choose on one of these two days, September 10 or 11. You might buy or sell furniture or other furnishings for your home.
Additionally, with the Sun in your fifth house of love sending shimmering benefic rays to Jupiter in your house of marriage, some Taurus may get engaged or married September 10 or 11.
This is also a fabulously strong creative set of days, so whether you begin a project or send one in to a client, use this day to make an important creative presentation. When Jupiter is near, profits usually result, and they are hefty!
On the same days, September 10 and September 11, Pluto will receive signals from the Sun too, making it an ideal time to go to a foreign country for a trip for business or pleasure. (Ideally, go to any country or island that requires a passport for entry. It can be one that either borders your country or is far away.) This is also a time you may be working with people overseas or for a company with a foreign-based headquarters. If you need to file or arbitrate a legal matter, see if you can do so on September 10 or September 11. Also, if you're a writer, hand in a manuscript or have a book signing; if you are a publicist, work with a person who does book signings.
The same days, September 10 and September 11, would be right for making a business deal of the century. You'd be wise to sign papers on this day for the very best start to a new deal you could possibly wish for.
Over the weekend of Saturday, September 15, and Sunday, September 16, you have even MORE twinkling stars ready to shower you with luck. On Saturday, Mercury and Pluto will work together, making it a superb day to do a deep dive into research. Journalists will find this day very helpful to follow the dots on a case or question you are trying to solve. Pluto rules all things that are under the surface and hidden from view. If you dig, you will find what you are seeking.
On Sunday, September 16, you will have Jupiter working with Mercury, suggesting that collaborating with another person will bring magic. Any kind of twosome venture will go very well. Mercury rules travel too, so if you like, take a glorious trip over September 15-16. If you need to take a business trip, make your appointment for September 14 for best results.
One very difficult day this month will be September 18, when Mars will clash with Uranus, a very hot, volatile aspect. These two planets have been arguing since May, and this will be their final row. Mars square Uranus (a harsh aspect) brings high-scale fires, earthquakes, volcanoes, and other such extremes in nature. In relationships, it brings very angry disagreements. This is NOT a day for any important meetings or for signing any contract. Keep a day of space on either side.
On September 23, Mercury, in your sixth house of work projects, will signal Mars, in your tenth house of fame and honors. A project you are working on, or will soon begin or end, will bring you all kinds of applause and praise from VIPs at the top.
The full moon, in Aries 2 degrees, on September 24 will be time to rest. By this time, you will have been putting out a great deal of energy and will deserve a break. You seem to have had to meet a deadline on September 24, or within four days of this date. This full moon will receive a hard gaze from Saturn (a square), and a home related matter might be on your mind, but if you move, sign a lease or buy a house, it may be a stretch for you. Keep your schedule open, for a parent may need your care. Family comes first on this full moon.
If you don't feel like yourself, as if you may be coming down with a cold or something else, you need to take time off, hibernate, and rest. It would be a good idea to beg off social engagements over this weekend, as it does not seem a great time to be involved with a heavy social schedule.
On September 27, you will be feeling more energetic, and something you do at work seems to get raves – it's your time in the sunshine, dear Taurus.
SUMMARY
As last month drew to a close, you were in a romantic mood. The August full moon lit your house of friendship and festive events and arrived on August 25-26, so you may have been invited to an enchanting party or participated in another festive event that drew many happy people together. As you enter September, you are relaxed and not anxious to dive into work. Happily, you won't have to do so just yet.
You will be eager for more social fun, this time in a more romantic, private one-on-one way. The most supportive new moon of the year for generating a more exciting romantic life is due on September 9, and it will open a portal of opportunity lasting ten days or more. If you want love in your life, make an effort to meet new people, in the hopes that one could become a long-term romantic interest. This new moon is extraordinary, for it will support your every move. Uranus (unexpected developments), Mercury (news), and Saturn (stability) will work together in a supremely harmonious manner, forming a golden triangle in the heavens to make your wish for love possible.
On top of this, your ruling planet, Venus, will work with Saturn to help you find someone you will want in your life for a long time. Astrology teaches us that our timing of actions matter, so vary your approach and be open to meeting new people after the new moon arrives September 9. It's a new season, bringing a fresh outlook to life. If you go out of town, make it a short distance from home, for in that setting, your chances for romance will multiply.
Can't go anywhere this month? Consider giving a party at home, and ask friends to bring a person you don't know who they think might be just perfect for you. If things should click, keep in mind that Neptune will oppose that new moon, so don't get carried away too quickly, as things could get breathless. Stay real and grounded to protect your heart.
If you are attached, you may now seriously consider the idea of having a baby. If so, this new moon, which has governance over conception, will be one of the best times of 2018 to try. Venus' move through your marriage / partnership house will be a blessing this month and make your relationship with your partner silky smooth and positive in every way.
If you are creative, this new moon of September 9 will likely bring you a chance to showcase your talents. You may get the green light for starting a new project, or you may be in the very beginning stages of putting the pieces together for a very new idea that you will present now. Your thinking will be detailed and may center on a visual or literary inspiration.
On another note, travel to a distant point will be awe-inspiring, particularly on September 10 or 11. Alternatively, if you need to stay home, you may wrap up a very lucrative overseas deal, or you may see progress on an immigration matter. All these goals can be met – that's your day to act. This same date will be superb for advancing university educational matters and projects involving the media, medicine, or the law. This is such a fantastic day for making moves that will bring happiness and generous profits. If you have to sell something, your highest price is likely to happen on this day – you will not do better later.
September 18 will be a difficult point of the month, when Mars (action), in your career sector, will be at odds with Uranus (unanticipated developments), in Taurus. This day is fraught with tension, and you may be tempted to give a piece of your mind to a client or boss. This is a day to stay low and out of the line of fire. Everyone (not only you) will be somewhat fragile and quick to become upset. In such a volatile atmosphere, you would be wise to delay making a client presentation. Also, don't have a new job interview or schedule an evaluation from your present boss. Do your best to plan those important meetings earlier, during the week of September 10.
The full moon of September 24 will mark a serious moment of the month, when Saturn, the teacher planet, will be in hard angle to both the Sun and this day's full moon. This suggests that it is finally time to accept what cannot be changed and focus instead on the areas that you can improve. You may have low energy at this point and be in need of rest. Do your best to get most of the vital actions done earlier in the month so that you can get some rest at this time.
Simultaneously, a home or family situation may press on you, intensifying possible feelings of exhaustion. Saturn will clarify conditions so that you understand the complexities of the situation. Mars, the action planet, will be in fine angle to your Sun and moon, so your work and career progress will be a refuge from any frustrations you may face at home at month's end. This may be a time when reality seems harsh. At the same time, let go of draining conditions so that you can build a better platform for your dreams.