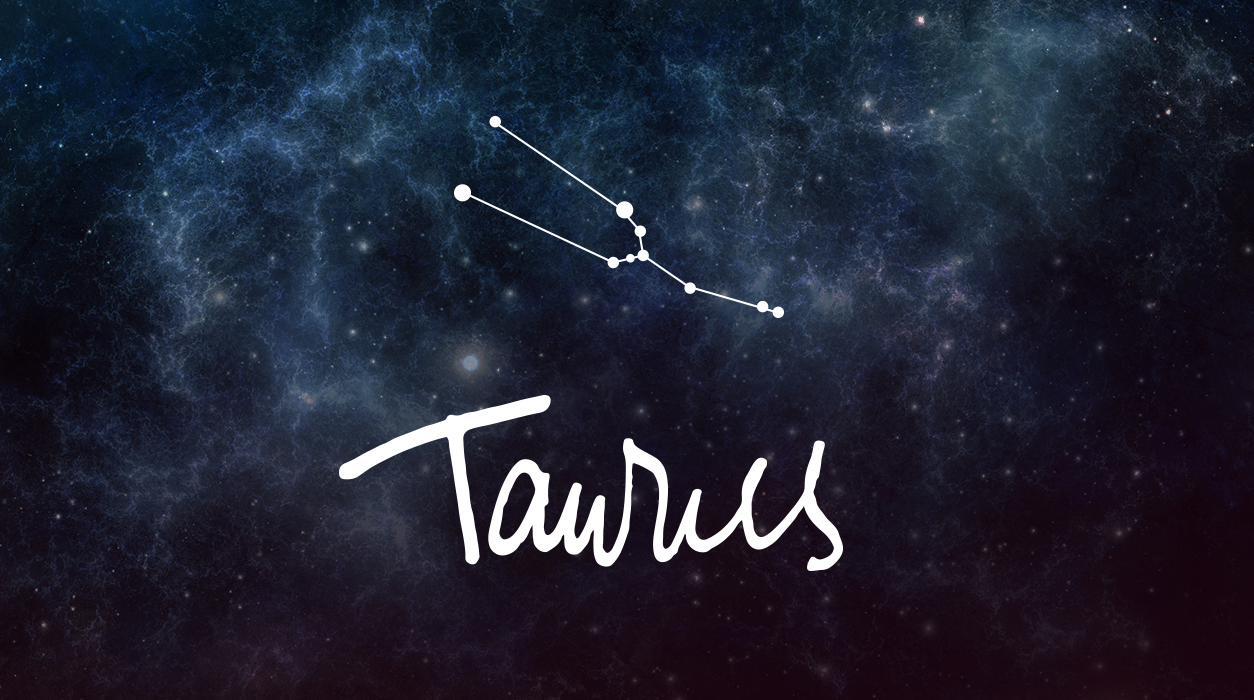 Your Horoscope by Susan Miller
As you enter October, you'll be very busy with assignments to complete, and it will feel good to be so needed. If you are self-employed, you'll be thrilled with the ringing phones, and because Jupiter, the great good fortune planet, is in the wings, in your eighth house, you will be doing exceedingly well with profits. If you work for others, you, too, will be included, and quickly rack up commissions, royalty checks, fees, or through a side job, extra cash.
The new moon of September 28 will be potent during the first ten days of October, so that will be your busiest and most lucrative time. Mars will enter this same sixth house of projects, adding oomph to the plethora of planets there—Mercury, Venus, the Sun, and new moon—guaranteeing your mind will be squarely where it needs to be, at work, getting through your to-do list.
Clients might be picky and demanding, however, so you will have to factor a certain amount of that into the mix, as Pluto will be in hard angle to your ruler, Venus. That seems to come with the territory, and being a practical soul, you know that.  My motto is the man (or woman) who writes the check is king, and so the client must get what he (she) wants. It is only fair.
Pluto has been retrograde for months, reaching back to April 24 but will turn direct on October 2-3 and that will perk up your finances too, for Pluto rules big-deal financial transactions, and also rules your seventh house of partners, such as your spouse, established partner, or business partner, so financial news may be upbeat and emanate from that person.
Pluto may rule your seventh house of partners, but these days is found transiting in your ninth house of publishing and broadcasting, academia, legal matters, long-distance travel, and immigration concerns. If you have waited for resolution on a pending matter, watch the days encircling October 2-3, for you could suddenly hear news. That's very common when a big outer planet moves forward. You may hear about university financial news, or that a publisher has accepted your book, or that you have been granted an immigration interview. All kinds of matters related to the ninth house, listed above, will jump to life.
After such a whirlwind in the first half of October, you will need rest, and by the full moon of October 13, in Aries, at 20 degrees, you will have your chance. This full moon will light the most reflective, peaceful part of your chart, indicating that you will enjoy solitude and a quiet schedule. Unplug your phone over the entire weekend, October 12-13. In the United States, the  Columbus Day holiday falls on October 14, and if you live in the US, you might have a three-day holiday.  The full moon will be in superb angle to Jupiter, indicating that a quick, short trip that is well within a day's drive, will turn out to be luxurious fun. If you are a reader who lives outside the US—and my stats tell me that 52% of you do—see if you can take an extra vacation day on Monday, being that this weekend would be such fun.
I am excited about your prospects for the full moon October 12-13 weekend because the moon will be under Jupiter's shimmering glow, and so will the Sun. This means your weekend could be luxurious and relaxing.
If you can't leave town, do what feels right—sleep later than usual if you can, or if you have small children, treat yourself to an all-day babysitter while you stay home. Binge-watch your favorite shows on TV or catch up with your favorite reading. The point is, you need to slow down, and if you do, you will emerge from this weekend feeling renewed.
I am excited about your prospects for the full moon October 12-13 weekend because the moon will be under Jupiter's shimmering glow, and so will the Sun. This means your weekend could be luxurious and relaxing. Alternatively, you may receive a check for recent work well done, or you might win a little money from a scratch-off lotto ticket Additionally, if you need to sign a contract, with Mercury in perfect angle to Saturn during this same October 12-13 weekend, it would be the perfect time to do so.
I need to tell you about a troublesome new moon, October 27 in Scorpio, at four degrees, so that you don't feel taken by surprise when (or if) things become rocky with a close relationship. The full moon will be in your opposite sign and thereby focus on your spouse or a business partner/agent/writing partner/publicist, or any other close collaborator.
The reason I am cautious with this new moon is that Uranus will directly oppose both the moon and the Sun to exact degree from its place at four-degrees Taurus. Something is likely to come up out of the blue, and you could find out about this by pure chance, and it seems to knock you sideways. The nature of the trickster planet is that you cannot guess what will come up—Uranus exists to keep us flexible and responsive when things don't go in the way we expect or desire. (If you are not in a collaborative or committed relationship, you may not notice anything.)
You will have help in terms of Venus, your ruling planet, which will immediately contact Pluto, based in your ninth house, and that's important because this full moon is about Pluto—he takes the lead at this October 27 new moon. Your solar chart shows that you can solicit superb legal advice that can help you very much. A new moon sets up a six-month trend, so you will have time to work on a strategy to deal with whatever unanticipated matter comes up.
Not every Taurus will feel this aspect. If your birthday falls on April 24, plus or minus four days, you will, or if you have a planet in Taurus at four degrees (plus or minus four degrees) in your natal chart, you will feel it as well. In your case, keep a light schedule so you can be flexible and have the time to handle whatever arises.
SUMMARY
As you begin October, your to-do list will grow, both at work and your personal life. The new moon of September 28 set the tone for the first half of October. You will have the Sun, new moon, your ruler Venus, and Mercury, all in Libra, and all squeezed into the workaday portion of your chart. 
If you can work with a teammate or collaborator, the project will benefit from the dynamic input of two minds. You may be working on an assignment where the beauty of the visuals will be of paramount concern, such as if you work as an art gallery or museum curator, a musician or conductor, window display designer or as a bridal planner.  Or the product itself may beautify—it may be a perfume, cosmetic, or skincare line, or have to do with flowers, jewelry, or other products that embellish or beautify, for Libra's ruler is Venus.
Alternatively, Libra is associated with the courts, so the project may require you have a good working knowledge of the law. You will accomplish much, but you will be putting out a strenuous effort. You will have to be very organized, detailed, and find ways to use your time well.
It seems you will need rest by the full moon in Aries weekend, October 12-13. If you can take a short trip to a private location, possibly travel to view the brilliant fall foliage, or to a warm climate or beautiful mountainous terrain, you will feel transported in mind, body, and spirit. You'll want a peaceful, remote setting where you won't likely run into anyone you know and enjoy going to the town's general store or roadside food stand. While you are packing, bring along your camera, fountain pen, and journal, for you may want to remember what you see.
The end of the month brings a troublesome new moon in Scorpio on October 27, and it will direct your attention to one of your close relationships in love or business. If any close tie in your life has been problematic, you may see your relationship break down rapidly. This new moon will be a wakeup call that you need to discuss a sensitive topic, and you will be the one to suggest a new solution. This is a testing new moon, not a full moon, so it will take time and patience to work out, possibly as long as six months.
While you speak to your partner, you might notice a conflict for dominance. It could be that both of you are trying to gain control of the relationship. With Mars at loggerheads with Pluto, if this relationship is meaningful, you may want to show that you are flexible, and give in on one or two points. If you push too hard, this relationship is likely to break into a thousand pieces, and no one will be able to put it back together again.
If on the other hand, you find this new moon brings up the same old conversation—you know the entire dialog by now before you hear the words—and you see you are going nowhere, you may realize it's over. When you can predict the script and the circular talks that never bring a satisfactory conclusion, you know it would be the time to leave. You are dealing with heavy-duty cosmic forces, so if you want this relationship to last, use a soft, gloved hand. Otherwise, accept the inevitable and part and free yourself for a loving partner, or in a business relationship, more trustworthy.