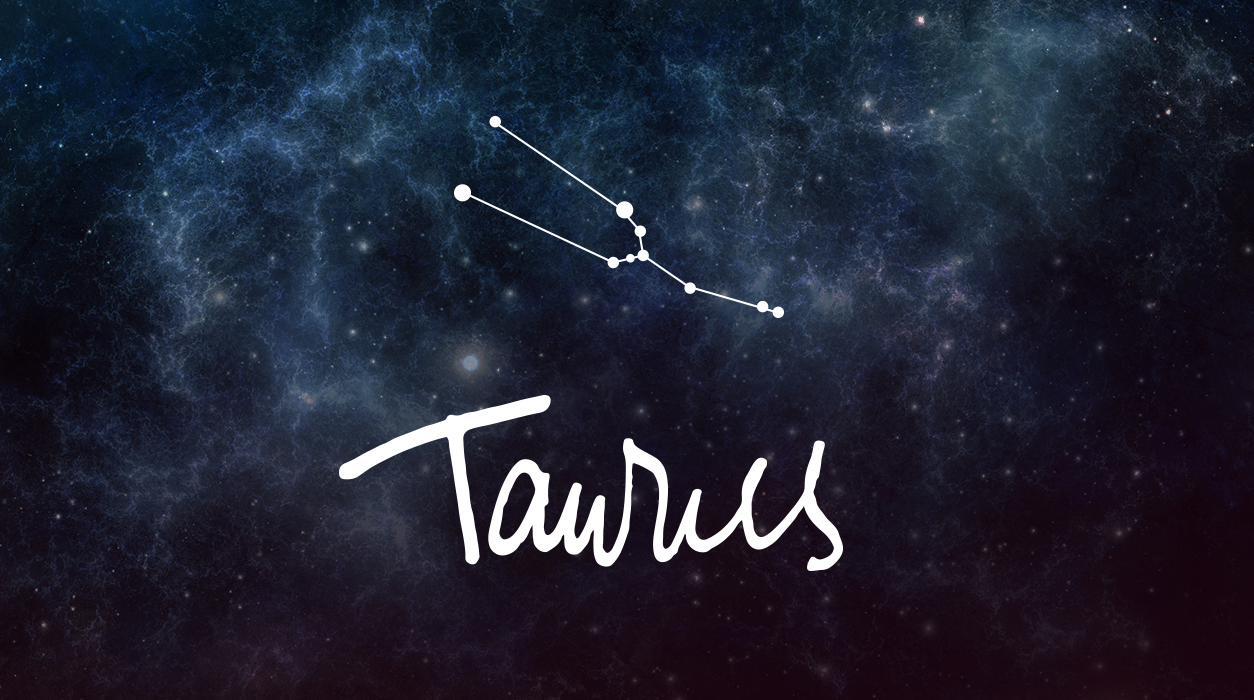 A Note from Susan Miller
NOVEMBER 2019
Dear Reader:
Here we are in November already! Thanks goodness, even allowing with Mercury retrograde until November 20, this will be a far better month than October turned out to be.
I have been working on many surprises for you. I just debuted my work on Slowdance.com, which is a site and shop run by the elegant Jung Lee. She carries the most beautiful important china, silver, crystal, and more. Vogue loves Jung and raves about her sense of style.
Your Horoscope by Susan Miller
As you enter November, you may still be thinking about what occurred at the difficult new moon of late last month, October 27, in Scorpio at four degrees. Uranus, the planet of unexpected developments, is currently in Taurus, at four degrees, directly and tightly in opposition to the tender new moon and Sun in Scorpio, both at four degrees.
Not all Taurus felt that difficult new moon, only those who were born on April 24, plus or minus four days (the closer to April 24 you were born, the more likely you would have heard jarring news). Also, those with a natal planet in a fixed sign (Taurus, Leo, Scorpio, or Aquarius) at four degrees, plus or minus four degrees would have felt it.
These kinds of difficult aspects are actually sent by the universe to cleanse situations by looking for weak links. They also bring up information that was hidden or unknown to anyone, including you, but that you need to know to protect yourself. Challenging aspects can also reveal a festering situation that may have been growing that you will want to address. If there was nothing to bring to light, you would have sailed through that new moon more easily.
New moons set up a trend, so if you did discover a situation or relationship that required your attention or ingenuity to improve, it could take as long as six months to fix—until the full moon in Libra culminates the matter, and that's due April 7, 2020.
Mercury started to retrograde on October 31 for his typical three-and-a-half-week backward slide and won't regulate his orbit and go direct until November 20. Mercury was adding to the confusion and shock of that difficult new moon on October 27. You would always feel the approaching onset of Mercury retrograde for weeks in advance of this planet's official turn to retrograde. You may have noticed this in October—delays, miscommunications, and electronic difficulties are some examples of what may have cropped up and will this month, too.
At month's end, on November 27, Neptune—the romantic planet associated with your eleventh house of friendships, parties, and other group activities—will go direct, sending your social life into high gear.
Mercury often creates a smoke-and-mirrors environment, so you may have found that discerning a clear picture of all that has been going on regarding a close relationship or business situation has proven hard during October. You might find it to be the same way during the first three weeks of November. Mercury is retrograding in Scorpio in your committed relationship sector (seventh house of marriage and business partnerships), so your focus might be on improving communication and building more transparency with your partner.
If you are dating casually and not in a serious relationship—not what you would call an established alliance—then you would not feel this full moon in terms of a personal relationship but rather in terms of close collaboration at work.
The full moon on November 12 will fall in Taurus at 20 degrees in your first house of personality, so something of great importance to you will come to culmination and completion. It seems to involve a partner in love or business. This full moon will ask you how you feel about your relationship and where you would like to bring it. Do you see the potential for growth for your alliance? The answer might be very positive. Here is why.
The full moon in Taurus of November 12 is friendly, one that will receive golden rays from Pluto. Having the support of Pluto is significant—this month, Pluto can assist you in a strong and noticeable way. You will also receive support from Saturn, and that's the planet that urges you to plan for the long road ahead. Both Pluto and Saturn are in your intellectual ninth house of higher learning, publishing, broadcasting, legal matters, and distant travel. This house also rules in-laws, aunts, uncles, and distant relatives, and all of these will be areas of help.
If you and your partner disagree, it may turn out the matter is a simple misunderstanding or an erroneous assumption. In that case, the full moon will help you become closer again. If you are single and hoping to wed, a marriage proposal will likely come up mid-month, and it seems you would be excited, and rightly so!
If you are in negotiations over a deal you want to finish up, you can now reach an accord—just don't formalize the agreement with paperwork yet, as Mercury will be retrograde. It would be best not to give a verbal agreement either until Mercury goes direct, November 20.
If your birthday falls on May 11, plus or minus five days, you will feel the effects of the November 12 full moon, and you will benefit from the support Saturn and Pluto will give you. If you have Taurus rising at 20 degrees, plus or minus five degrees, the same is true for you.
Days after the full moon has fully waned, you will still need to talk with your partner, since on Sunday, November 24, Mars in Scorpio will directly confront Uranus in Taurus. This is a nerve-jangling aspect and has the potential to be angry or explosive. Uranus brings up unexpected news that sometimes shocks. Remain calm and polite, even if you stumble over on a hot-button subject because your aim has to be to arrive at the truth, and if you or your partner are overly emotional, the truth will be harder to find. The problem with Mars opposition Uranus is that it has a long tail and can affect you for days before or after. Just keep your antenna up.
Also, sometimes Mars opposite Uranus has a physical manifestation, so it would be best not to do extreme sports or take any risks that weekend. This aspect only happens once every two years.
The universe is playing tricks, because on the same day, Sunday, November 24, you'll have one of the loveliest aspects possible, when Venus, your ruler, will conjunct benefic Jupiter. Venus and Jupiter will meet in your financial eighth house of other people's money, so it appears news of a check, wire, or valuable gift is likely to come to you on this day. As you see, the two aspects on this day are very different in meaning.
A few days later, November 26, you will have a new moon in Sagittarius at four degrees, emphasizing and lighting your eighth house of other people's money. This house rules commissions, royalties, inheritance, prize winnings, scholarships and financial aid, loans, taxes, insurance, and more. 
At this new moon, the Sun and new moon will not be signaling other planets, but Jupiter, the ruler of the Sagittarius new moon, will be in beautiful angle to Uranus in Taurus in an out-of-sign angle of supreme harmony (the trine). This suggests you may receive excellent news about money at month's end, straight out of the blue.
If you seek a loan, mortgage, or need to apply for an insurance payout or infusion of venture capital for your business, do so now, while you still have Jupiter, the giver of gifts and luck, touring your eighth house of other people's money. This is a once-in-12-year trend of glowing opportunity that you will lose when Jupiter moves to Capricorn next month, on December 2. Once Jupiter is in Capricorn, he will have other outstanding goodies for you, so don't be blue—Jupiter always has plans to make you happy. Financially, however, you are in a dazzling financial period now that can even supersede the little annoying difficulties of Mercury retrograde. There is a pecking order here—Jupiter wins over Mercury any day.
In the US, Thanksgiving falls late this year, on November 28. I love Thanksgiving—it's such a warm and happy holiday for me to be with family in gratitude for all the goodness the universe has given me.
Most people buy holiday gifts after Thanksgiving, but this year, due to the late date Thanksgiving will fall, there will be less time for holiday shopping. The good news is that Mercury will no longer be retrograde. Imagine, for the first time in a long time, you can take advantage of bargain deals on Black Friday (November 27) and Cyber Monday (December 2), two days that were not well-aspected by the planets in the past few years. Yay! Instead of buying gift cards, you can delight your family and friends with the perfect gift, wrapped with clouds of tissue paper, beautiful paper, and ribbons.
Now let's talk about your work life. Happily, you will be busy. If you are self-employed, customers and clients will be beating a path to your door. If you work for others, you will win all the plum assignments.
If you are currently out of work, during the first three weeks of November, you will be able to find work similar to what you've done previously. You will need to job hunt while Mars continues to tour your sixth house of daily assignments, until November 18. Often when out of work, it's wise to take anything to get back into the workforce, Mercury retrograde or not—it will be easier to find a better job once you have one.
If you are looking for a promotion or a step up to a position of greater influence and power, you will have to wait until Mars moves into Aquarius, your tenth house of fame, from March 30 until May 13, 2020.
Your social life will start to bubble up beautifully once Neptune turns direct on November 27. He's been retrograde since June 21 of this year. It is common for Neptune to be retrograde for five months at a time. Now that Neptune is awakening, your social life will become vibrant in the coming months. Neptune currently resides in your eleventh house of friendships, festivities, and other fun events. You may also become involved with a charity now and be proud of the work you do to help.
Venus will move into fellow earth-sign Capricorn on November 25 to stay until next month, December 19, a wonderful development that will also boost your social and romantic life. When Venus is "in your element," as it is now, the love planet will be able to bring out your natural magnetism and charms and attract others to you. You will want to socialize more at the end of November through most of December. (Lucky you, that is when all the best holiday parties are scheduled to happen!)
All signs point to a happy November, so get ready!
SUMMARY
Relationships are not always easy, something you learned late last month when Uranus, the planet of unexpected developments, opposed the Sun and new moon. If someone—in love or business—shocked you by showing their true colors, that was a sign the new moon was working to cleanse your relationship by forcing festering matters to the surface.
Indeed, last month, the new moon tested the strength of your closest relationship, and Mars was testing it too, when challenged by Pluto on November 5. If you feel manipulated or unfairly treated by your partner and tired of this person's remarks and dictates, things will need to change. Going to couple's therapy is always an option. If you feel the relationship has moved beyond saving, you may decide to leave. If so, enacting that departure may take many months. You are not quite done with cosmic relationship tests—one more is due November 24.
There is no need to be anxious, though, for if you feel your love or business relationship is in fine shape, and your partner/client is being supportive and honest with you, you will sail through this period untouched. If not, you will be far better off after you detach. The Taurus born on or within four days of April 24 are the ones most likely to feel last month's rocky new moon.
Keep in mind that Mercury started to retrograde on October 31 and will continue until November 20 in your partnership sector. During this phase, miscommunications are common, so go the extra mile to be understood, and conversely, be sure you understood the message your partner intended.
Oddly, one of the most challenging days of the month, November 24, will also bring the most auspicious aspects, thanks to the coming conjunction of Venus and financially lucky Jupiter. As a Taurus, your ruler is Venus, so this has special significance to you and portends great financial news or a lucky break. If anyone owes you money, you may receive quite a large sum—you will receive payment on this day.
The universe would like you to think a bit more about your own needs and will send a full moon on November 12 to decide what you'd like to happen in the coming year. Despite the shock and awe prevalent in late October, possibly carrying over into November, you will have opportunities to mend a fence this month if you would like to do that. At this full moon, something dearly important to you will reach a conclusion, and it also seems to bring good news about money.
On and after the new moon in Sagittarius on November 26, there will be a green light for the money train to roll straight to your door. At this new moon, send in an application for a bank loan, your business loan to petition venture capital, an application for an insurance claim, or university financial aid. You've worked a long time for this, and now the financial rewards will be coming in.
Also, this month, Venus will move into Capricorn, increasing your charm and making November 25 until December 19 a time to dress up and step out. Find new evening clothes for you will make good use of your new outfits.
At month's end, on November 27, Neptune—the romantic planet associated with your eleventh house of friendships, parties, and other group activities—will go direct, sending your social life into high gear. This will happen just in time to have a joyous holiday season. Neptune will continue to stay in strong, direct orbit, until the end of June 2020. You are all set, with an open road and nothing but blue skies.