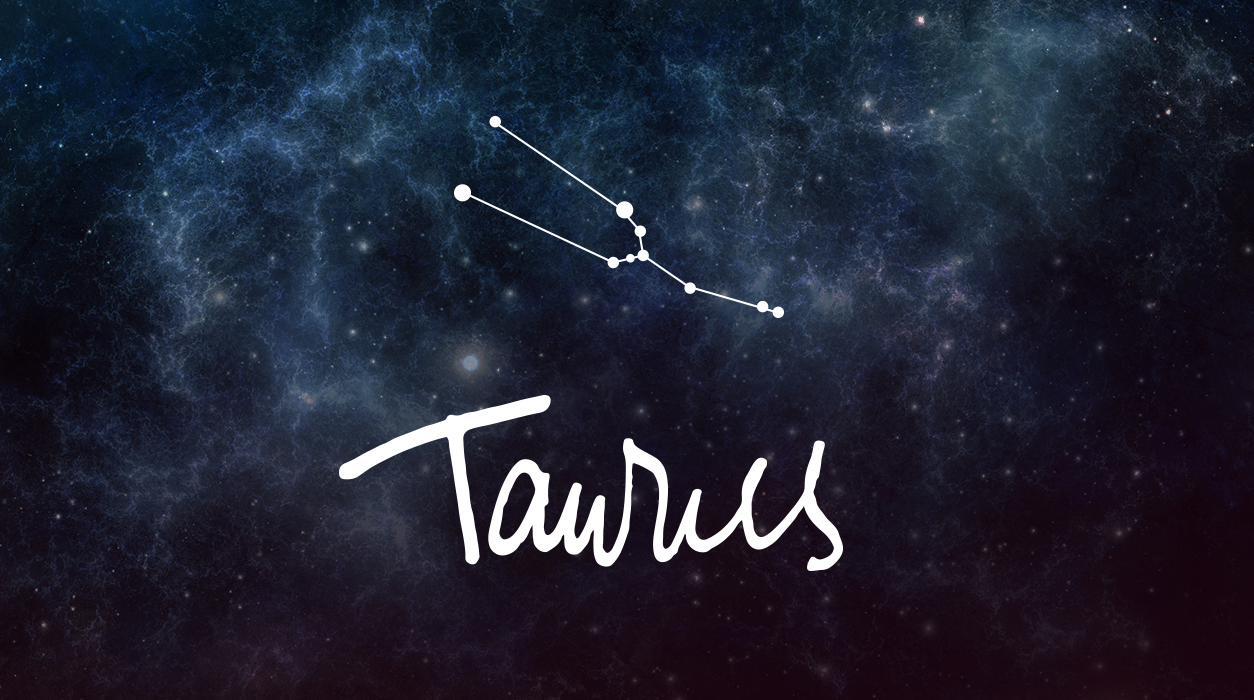 Your Horoscope by Susan Miller
The month of May is often a time of celebration, but with the coronavirus impacting everyone on the globe, that may not be possible now, and rightly so. Giving yourself tender loving care at home will be more important, and if you follow the authorities' rules—to stay home—it would be a relatively easy way to keep yourself and family safe, too. The new moon in Taurus last month on April 22 was conjunct Uranus, adding the element of surprise, not only to April, but also your entire year. (When an aspect happens on your birthday, called a solar return—literally the return of the Sun to the place it was at your birth—it's important.)
Uranus is the natural ruler of your tenth house of prestigious career advancement, fame, and honors, so that is the area most likely to bring twists and turns and lots of surprises in your birthday year ahead.
You will see evidence of this if your birthday falls on April 25 or 26, plus or minus five days. If your birthday falls on these dates, you are likely feeling the effect of Uranus moving over your Sun, a once-in-84-year occurrence. All I have already said above, and will say below, will apply to you in a direct way. Every Taurus will eventually feel Uranus going over their Sun—those born April 20 to 24 already felt this aspect strongly last year, and the feeling has not evaporated. You will be in the process of changing your life to suit your evolving needs and desires as you move forward. Keep in mind that Uranus on your Sun can make you very famous, almost overnight. Of course, you have to be part of that—hard work will pay off.
Will the surprises that Uranus brings be good or bad? I imagine there will be a mix of both, but either way, this could be an exciting time for you. A lot depends on each individual aspect involving Uranus in Taurus, for Uranus speaks to other planets in his slow orbit around the Sun. Those changes will come up throughout 2020, and for later-born Taurus, all the way to April 2026. (In coming years, those born in May will feel Uranus more than now.) Even so, I feel many of the surprises and changes will stem from within you, not from outside influences. You will get flashes of insight that will propel you to carve the path you always wanted for yourself. Your future is very much in your hands, like never before.
Your confidence will be high, as well as your need for independence, to exert your individuality. Uranus is the planet of the future, so the direction you take will be the one you'll feel is right for both you and the marketplace as you proceed. Assess your strengths and note your passions—combine both, and you will set your compass in the right direction. Ask yourself what skills you possess that could be in demand in years to come. Thinking about that may ensure you will always be able to generate a good income.
Now let's switch attention to the full moon May 7 in Scorpio, 17 degrees. On or within four days of this date, your partner will likely have important news to share. This person may be your spouse or long-term established romantic partner (not someone you have recently started to date). Alternatively, this person might be a serious, committed collaborator or partner in business. Anyone who works with you one on one, such as an agent with talent (or talent with an agent), a business partner, or your accountant or lawyer are good examples.
I feel you will like the news you hear because it seems to involve money that is coming in. Scorpio, the sign of the full moon, is ruled by Pluto, a big-money sign, and Pluto will be in magnificent conjunction with Jupiter, the planet that expands all it touches. Also, the Sun and full moon will be in friendly alignment to both Jupiter and Pluto. Not only will your partner likely get favorable news, you might receive good financial news as well, for your chart is so strong for your ability to raise your profile in your industry.
If you are saying, wait, I lost my job, millions of people are out of work, and I can't go outside to interview because of the pandemic, how can I get a new job? Dear Taurus, you can, for you are holding all the aces. First, start calling influential people you know through your work, people who can vouch for your fine work ethic and skills. Next, call former co-workers—anyone who has an ear to the ground and who might hear of openings.
The most important changes happening to you now are those that will spring up within you. Watch May 14 to May 17 for flashes of insight and creativity, and also, to hear very good news.
Churning out your résumé on job-finder sites right now probably won't work as well as contacting those who know you, and new employers will likely be wary about hiring you if they don't already know you. If the new, prospective employer puts you on the payroll and the situation doesn't work out, that company would have to pay half your unemployment insurance, which could be a hefty sum over time. (At least that's how it works in the US.)
If you sense a hesitation by the prospective employer to hire you, offer to do an audition—pick a period of time, such as three months, where you will work as an independent contractor. You won't be on your new employer's payroll at that time or receive any company benefits (the downside of this idea), but you will have a job. With millions of people out of work, that's a serious plus. Of course, if you have a great résumé that reflects impressive skills and experience, you won't have to suggest an audition. If you are young and don't yet have a long list of successes, this method will lower the risk of the employer to take you on, and you will get your foot in the door.
If you are self-employed, to get new business, offer the new client a below-your-usual-rate deal, and make it attractive. Stipulate that your fee will go up if the client is pleased with the work you demonstrate at the onset (in the time period you designate).
Now, let's look at Sunday, May 10, Mother's Day in the US, sure to be a happy day. If you don't celebrate Mother's Day on May 10 in your country, you will still enjoy the entire weekend. We all have to stay home to stay well and not see our mothers, and if you have a grown daughter or son, unless you all live together, you can't be with your children. The universe seems to understand, for on this weekend, and to peak on Sunday, Mercury and Jupiter will be in perfect trine, and a trine is the most heavenly of all aspects. Mercury is the planet of news, delivered by phone, email, text, or courier, and Jupiter is the planet that fills us with joy.
Buy your mother a card (or, if you are like me, all through her life while my Little Mom was alive, I would send her lots of cards). Send your mother a present, too. If spending money is out of the question, make cookies or bake a loaf of bread for her, and she will be touched. Or write her a poem. Your mother may be alone, or she might live with your father, but either way, you can bet she will miss you dearly.
One of your luckiest days of the month will be May 17, when news that reaches you could thrill you. On that day, the Sun will be in Taurus and at the most harmonious, heavenly angle to good-fortune Jupiter in Capricorn. The news might come from a number of different possible sources: a university, a publishing or broadcasting company (or other communications-oriented project), the courts, a lawyer, or a person based in another country. Usually you would be able to travel, but not now, not yet—however, it won't always be this way.
Here is a vital point: The most important changes happening to you now are those that will spring up within you. Watch May 14 to May 17 for flashes of insight and creativity, and also to hear very good news.
Venus will spend a lot of time in Gemini, where it is now, until August 7. It is unusual for Venus to be in one sign so many weeks, but Venus will be retrograde from May 12 to June 24. Because Venus is your ruler, you will find life slow down a bit, so don't be frustrated—just refine your methods and assumptions.
Venus retrograde is not the time to teach yourself to cut your own hair, or to color it. You may have a disaster on your hands. Venus also rules love, and if you were planning to marry, the universe did you a favor, for Venus retrograde is considered a terrible time to wed. If you had to postpone your wedding until 2021, you will have a much stronger marriage. (Don't delay it until later 2020, for Mars will be retrograde, equally bad for a wedding. Besides, we are not getting out of social distancing any time this year.)
Gemini rules your second house of earned income, so with Venus in that financial house, you may find payments due to you will be slowed down. Next month, June 17 to July 12, Mercury will also go retrograde, and Mercury rules your second house of earned income (Gemini). This is why we study astrology—it allows us to plan. Knowing Venus will retrograde this month, and Mercury next month, you might want to send reminder invoices to people who owe you money. If you are self-employed, ask for at least half of the money due up-front. If you have to sign a contract or new business client, get matters set in early May. It is generally a very good, strong month, but admittedly, you will see the pace of things slow down.
The new moon in Gemini on May 22-23 (it will appear on one or the other date, depending on your time zone) will be very positive in the days that follow, all the way until the end of the month. It would behoove you to scour ways to find more income—your timing would be excellent once the new moon arrives. Saturn, the planet of long-range security, will be in perfect agreement with the new moon, so that could calm your nerves about running out of cash. Yes, I admit, Venus will be retrograde, but I think this new moon is strong, friendly, and helpful on its own, and I feel in this instance, Venus retrograde will not hurt you in your search for new sources of income. I want you to make a concerted effort to find more money.
Saturn will also retrograde this month from May 10 to September 28, Jupiter will retrograde from May 14 to September 12, and Pluto just recently went retrograde April 25 and will go direct on October 4. This planetary slowdown will actually depress the spread of the coronavirus, but only temporarily.
Viruses are ruled by Pluto. Jupiter, the planet of expansion, was busy spreading it, full steam. Meanwhile, Saturn was causing havoc. Soon, with these planets about to be weak, you might incorrectly assume the virus will be gone. It won't be—follow the orders of authorities. We all want to leave the house, especially those who are out of work and those parents with small children cooped up inside, but if staying in keeps you alive and well, do it. This won't last forever. I feel you have a superb chance of finding work even under these terribly extenuating circumstances. You have a far better outlook than other signs, so throw out your doubts and start dialing for dollars!
For a more detailed discussion on the pandemic, see my report on my website, called the 2020 Coronavirus Outlook, found in the large blue box on my homepage.
You will start to get more calls, emails, texts, FaceTime, and even greeting cards from friends once Mars enters Pisces, May 12 to June 27. Some people have virtual dinner parties on Zoom, and others go to digital dance parties from their living room. Your spirit will lighten by mid-month, and you won't be as focused on your career. Go after work in the first 12 days of May—I think you will see results.
A joyous day could be May 24, when Mars and Uranus cook up a completely unexpected, happy surprise. Circle it on your calendar!
—————————————–
Please Note: On October 1, 2020, there is a full moon in Aries 9º, not Aquarius 9º. We apologize for this error in our 2020 calendar.
——————————————
SUMMARY
You will likely hear vital news from your partner at the full moon, May 7, plus or minus four days, and that news will affect you both. I feel you will hear news about money, and you will like the news. If your partner has been out of work, that full moon might crystalize income for him or her. There could also be good financial news at this time for you too, so stay optimistic.
This month, your ruler Venus will go retrograde from May 12 to June 24, which means you may see a series of temporary delays around a main goal you want to reach, and this goal could be personal or professional. Venus retrograde is not a good time to begin or solidify a new romantic relationship, as Venus rules love, and when Venus is retrograde, she is weakened, and you could miss her help. Of course, in the time of a pandemic, you may not be in the mood to go online to date on Zoom. It's best to wait anyway.
Venus also rules beauty, so it would not be the right time to make a radical change in the cut or color of your hair. Everyone is trying home treatments, but go slowly. Try root touch-ups. Always go a tiny bit lighter than what you think is right for you. Men and women are trying to cut their own hair or have their mate do it. Oh boy, how is that going? Unless your partner is a hairdresser, I would be wary. I know—we are all concerned about how shaggy we are all becoming, but we need to stay alive, and that means staying home! Let's see, look great or live? Easy answer.
Your career has shown bright spots of gain last month, and you may be celebrating a victory. If you would still like to have a Zoom meeting with a prominent VIP to present your proposal, do so before Mars enters Pisces—May 12 to June 27.
Jupiter and Pluto will give you excellent luck with an international relationship or a project emanating from afar, especially from May 14 to May 18, a golden time to advance your career and income. Other areas of gain could include news from a college or university or from the media.
If travel restrictions are lifted, you may want to get a change of scene by taking a short drive. If that's still not possible, your mind could be hungry for stimulation, so take an online college course or join an online book club. If you write or edit for a living, assignments will be plentiful this month. Check in with those editors who trust you and want to support you. Assignments will flow abundantly.
Later, beginning May 22, a bright new moon will boost your prospect for financial gain. With four planets in your salary sector, you have a good chance to find work if you are looking, or you might find a side job if you want to add to your income. Alternatively, you may get a large and belated check for your birthday, or you could receive a valuable gift.
An exciting day for surprise messages and serendipitous news from a friend will be May 24, when Mars receives signals from Uranus, and you will be thrilled.