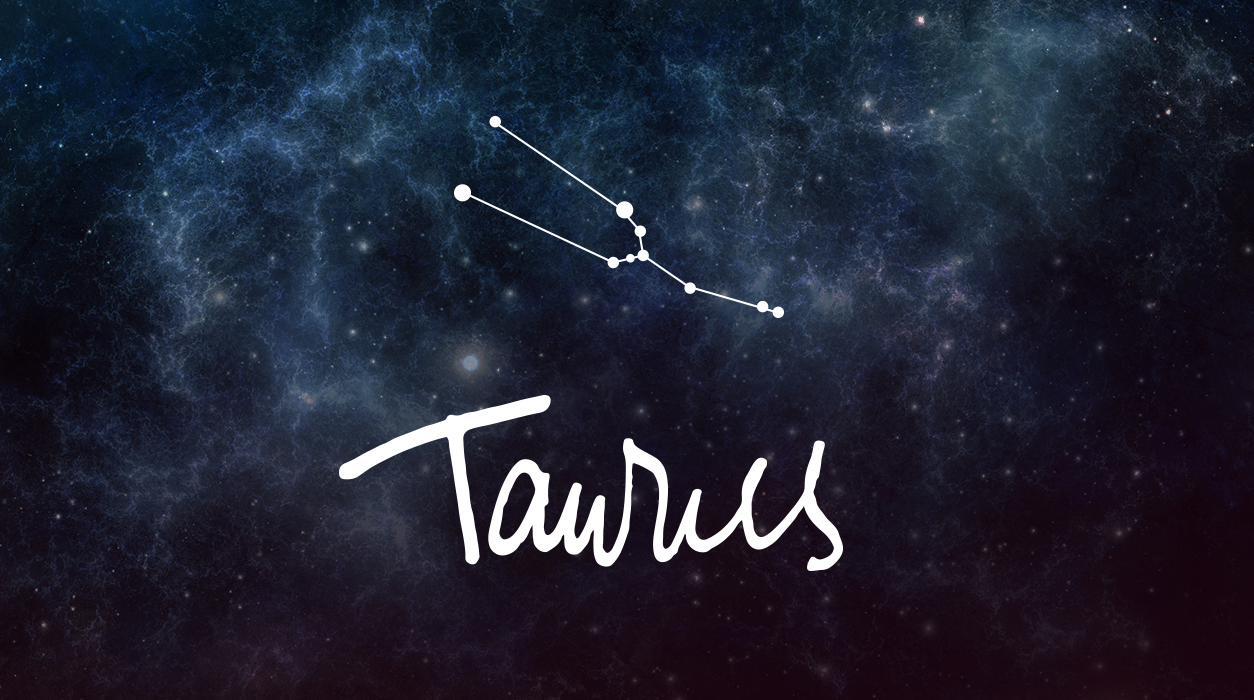 A Note from Susan Miller
march 2019
Dear Reader,
You might already know that I love posting on Twitter (@AstrologyZone), and I am also on Facebook (Susan Miller's Astrology Zone). What is new is that in December, I added Instagram to my regular social media posts (@Astrologyzone). I have been having fun reading your comments and seeing how the planets are influencing your life.  I had joined Instagram in 2012, but in intervening years I had not been posting there, but now I am enjoying going on Instagram almost every day.
Your Horoscope by Susan Miller
This will be a landmark month for you, for on March 6, Uranus will enter Taurus for the first time since 1934 to 1942. Because Uranus takes 84 years to circle the Sun, you have never experienced this planet in this sign, and the influence that will take hold for the coming seven years will be new to you. Uranus represents freedom and independence, so any condition or person that has held you down, hemmed you in, or kept you from voicing your true nature will soon be banished from your life. You will either bolt or see that surprise events work to set you free. Of course, it's always better to take charge rather than let events lead you, so you'll find a proactive approach is best.
The influence of Uranus will be more powerful as it moves closer to your Sun, so it's not an influence you can resist or ignore—you will need to adapt and be flexible. You are ready for this, and although Taurus is known to prefer sustaining life "as is," what is coming is an adventure, for it will open you up to new people and conditions and help you craft a new perspective. Your creativity will be the first to show the uplifting effects of Uranus in Taurus. If you were born near the end of your sign, say, near May 19, you may not feel the direct rays of this planet until 2025.
Over the years, you have grown in confidence, experience, and wisdom, and are thoroughly ready to become your own person. It is time to stand up for yourself and state what is in your heart. As a Taurus, you usually like stability and consistency, but now the universe has a shake-up planned, to add color and texture to your life.
Any Taurus who has a birthday that falls on April 20 to April 23 will be the first to feel the influence from Uranus and to exhibit this trend, because the early degrees of Uranus will be aligned precisely mathematically with your Sun in Taurus. Uranus works suddenly, sending unexpected news as quickly as a thunderbolt from the heavens, often rapidly sweeping away all that is no longer relevant to your life—and then helping you rebuild and replace elements that you saw taken away. You will choose a new structure that is modern, and that would fit the more evolved "you."
Since this will be a seven-year trend, when Uranus is overhead, so to speak (experienced now in 2019 by the early born Taurus, with birthdays that fall April 20-23), you may see your appearance change. You may look younger, more stylish, or more creative and quirky to reflect changes going on within you.
Uranus in your sign in the coming years has the power to shine a big spotlight on you, so you may become quite famous under this vibration, no matter what your field happens to be. Readers ask me, will I turn into a pumpkin after Uranus leaves? No, no. You would stay famous, long after Uranus has left Taurus, in April 2026, and continue to build on all you achieve during your years traveling with this planet of special sparkle.
You also have the great advantage of having Mars in Taurus, a privilege that happens for six weeks every two years. When you have Mars in your sign, as you do now, you tend to win approval from VIPs for your dearest dreams more easily than at other times. Mars brings his own spotlight, so this month you have two—one from Mars and one from Uranus (the latter will last seven years due to the ever-so-slow movement of Uranus).
Over the years, you have grown in confidence, experience, and wisdom, and are thoroughly ready to become your own person. It is time to stand up for yourself and state what is in your heart. As a Taurus, you usually like stability and consistency, but now the universe has a shake-up planned, to add color and texture to your life.
Usually, hosting Mars in your sign is the ideal time to launch a new venture. However, due to Mercury (the planet of communication, negotiation, and commerce) in retrograde March 5 to March 28, you should not make any contractual commitments until later. If you sign now, you could have to renegotiate the deal again, so it's not the time to start anything new. There is one exception: If you are returning to a project you started long ago or talked about but couldn't do at the time due to lack of funding or time, you can go ahead with it now with Mercury retrograde. In this case, you already started the venture, and so you are now only continuing on with it.
Generally, the pace of the month will be more leisurely than it was in February, and with Mercury retrograde sure to cause changes in your schedule, you will find certain days open up and allow you to finish work that you assumed you would not be able to tackle until April. Now you will have choices in what you do and when you'd like to do it.
If you need to fly to see a client or have a vacation planned, you can go, just make sure you don't exit the plane in haste and leave your glasses, cell phone, iPad, or other treasures behind. If you need to go somewhere in April, book your ticket after Mercury has finished retrograding, March 28. If you buy your ticket in March, you will likely have to change the dates you go or return—that always happens to me, and it becomes expensive.
This month will be more social than February was for you, for last month your career took center stage, especially in the first half. You had an opportunity to make a name for yourself last month, and you likely worked hard to take full advantage of what was on tap. We have balance in the universe, so this month will be softer, sweeter, and easier, allowing you to catch your breath and to introduce a bit of fun in your life.
The month's new moon will arrive March 6 in Pisces, 16 degrees, and be surrounded by highly romantic, twinkling stars in your eleventh house of friendships, hopes, and wishes. Neptune will conjunct the Sun and new moon, bringing an otherworldly, heavenly feeling to any event you attend in the days after the March 6 new moon. If you are invited to a party, wedding, or charity benefit, you will find the atmosphere will sparkle like a dream.
This new moon will open you up to new faces, new events, and the start of a completely fresh social season. You will notice you will be with friends, associates, and new acquaintances more often now, and because Mercury will be among the planets filling your eleventh house—and Mercury will be retrograde from March 5 to 28—you may see at least one friend or lover you've not seen in a long time. Reconnecting will be exciting, and in matters of love, you may decide to try to make a go of a former relationship.
This new moon will have the support of Mars in Taurus and Saturn in Capricorn, the latter currently in your ninth house of higher education, international travel and relationships, import-export, legal matters, and the media (publishing and broadcasting). All of these areas will offer a shot of luck for you, coming after the new moon, March 6.
If you have been considering the idea of joining a club—social or professional—or a charity or humanitarian organization or volunteering for a political candidate, this would be the perfect month to do so. This new moon will be in ideal angle to Mars in Taurus, which is a big plus.
The Taurus readers who will feel the effects of the new moon the most will be those who have birthdays that fall on May 7, plus or minus five degrees. The same is true if you have Taurus rising at 16 degrees, or your natal moon is in that sign and degree, in both cases plus or minus five degrees. Do you have a natal planet in Taurus, Virgo, Capricorn, Cancer, Scorpio, or Pisces at 16 degrees, plus or minus five degrees? If so, that planet will be lit up and bring plenty of opportunities to you. Note what happens in the days that follow the appearance of the new moon on March 6.
This full moon of March 20, arriving in Libra at the very powerful, energetic zero degree, will find you finishing up a project at the office. You may be working on a project with a buddy or partner and see it reaching a final conclusion. With Mercury retrograde, make sure details are double-checked and correct. You may have been interviewing candidates for someone to join the team, and if so, wait until April to hire that person. You may still find someone more suitable to your needs, so keep looking while you wait for Mercury to regulate.
If you are ready to insert software (whether you are an individual or head of IT), wait until April. (My IT engineers used to laugh at me, now they call me and ask me when Mercury retrograde starts and ends.)
The sixth house, where the March 20 full moon will fall, also rules your health, so try to stay strong, as you may be susceptible to a cold or flu. Sometimes we fall ill with a heavy cold, and it can't be helped—that happened to me last month. I came down with the flu for the first time in years and spent three days in bed with a 103 temperature, even though I had a flu shot last September. (My doctor tells me if I had not received the shot, I would have been in danger of my flu becoming worse, possibly turning into pneumonia.) Alas, it happened while I was in Los Angeles, and it was unusually cold there. If you take vitamins, keep them up, dear Taurus, and eat nutritiously, too.
You will like the change of pace at month's end, when you will notice a blast of energy as Mercury goes direct March 28. Mars will move out of Taurus and into Gemini March 30, introducing a six-week period of higher-than-usual spending until May 15. You may have planned for this coming outlay of cash—taxes, tuition payment, deposit on a summer cottage, your child's camp fees, or simply new clothes for the season. Taurus is always careful and responsible with money, so I am not one bit worried about this trend. You'll nail it.
The day after the full moon, March 21, may be one of your favorites of the month, when your guardian planet, Venus, will contact Jupiter. This day could bring news of a tidy sum of money, coming at just the right time. Put a star on that date.
As the month ends, there is more good news. Venus will glide into Pisces on March 26, to stay until April 20, a fantastic place for the love planet to be for you. Not only does Pisces blend beautifully with your Taurus Sun, but Venus in Pisces is considered the placement that exalts this planet—to be in the sign most abundant in love and to best allow Venus to express her love. How wonderful! Your outlook for most of April is superb.
On March 27, you will have Uranus, newly in Taurus, winking at Venus, newly in Pisces, and love could be in the air, everywhere. Look your best.
SUMMARY
Powerful outer-planet Uranus moves to Taurus this month, to stay seven years. Uranus takes 84 years to circle the Sun, so it's not been here since 1934 to 1942. Uranus in your sign will make you innovative and creative, especially regarding the sciences, such as high tech, electronics, rocket science, mechanical inventions, lab work, and also in the social sciences and humanities. In the coming seven years, you will be able to make quite a contribution to the world. Uranus conjunct the Sun, as you will have, can also make you famous.
You also happen to have Mars in your sign for the first time in two years, and Mars will help you to stand out. You will be more confident than ever, and with Mars shining a brilliant spotlight on you, others will look to you for direction and savvy advice. This is a powerful period for you, so take this cue from the universe and work assertively, for what you achieve now could propel you in an important new direction. Mars will see to it that you start a new and potent two-year cycle, so your efforts now will have the power to carry you forward for at least that length of time, possibly longer. Mars in your sign will give you energy, courage, drive, and resilience, so go for the gold.
On March 6, a new moon in Pisces will brilliantly light your house of social activity. Invitations to enjoy life and spend time with friends will flow in and be a sharp contrast to the strong career emphasis you had last month. You likely made some impressive gains, so this month you can afford to turn your mind to a bit of leisure. The events you will attend this month will be magical, for Neptune, the planet of dreams, will be prominent at the new moon, sprinkling a heavy layer of enchantment over your world. Mars in Taurus will support this new moon, ensuring the setting you enter will be bewitching, and your appearance will be quite special too, and merit attention.
Saturn will also work with the new moon, so if you meet someone interesting who you'd like to know better, either for friendship or romance, you are likely to see that alliance become a steady part of your life. Saturn is in your ninth house, so a new person you meet could be someone from academia, the media, or who has a nationality or background very different from yours—yet it will work.
At the full moon on March 20, you will be completing a key assignment. Keep your health strong, for all hands will be needed on deck. You will likely see quite a bit of energy swirling around you, as everyone will be busy pitching in. The emphasis will be on Venus, for this full moon will be in Libra. Happily, Venus will be in close, tight contact with Jupiter, the giver of gifts and luck. With Jupiter in a financial house, it looks like a generous sum of money is on the way to you, sure to put a smile on your face.
Additionally, Jupiter's signal to Venus on March 21 may bring very welcome news about a windfall coming your way.
On March 27, Venus and Uranus will play tag, and you will benefit. If single, you'll enjoy romance, as little cherubs with their baby arrows hover overhead. Married? You'll get loving attention from your spouse.
By March 28, Mercury will go direct, and you'll feel lots of high energy around you. Your phone will start to ring again, your email will overflow, and life will be back to a fast pace. You will also love that Venus will move into Pisces, the most loving, warm, and compatible place for your ruler to be, just in time to make your birthday complete.