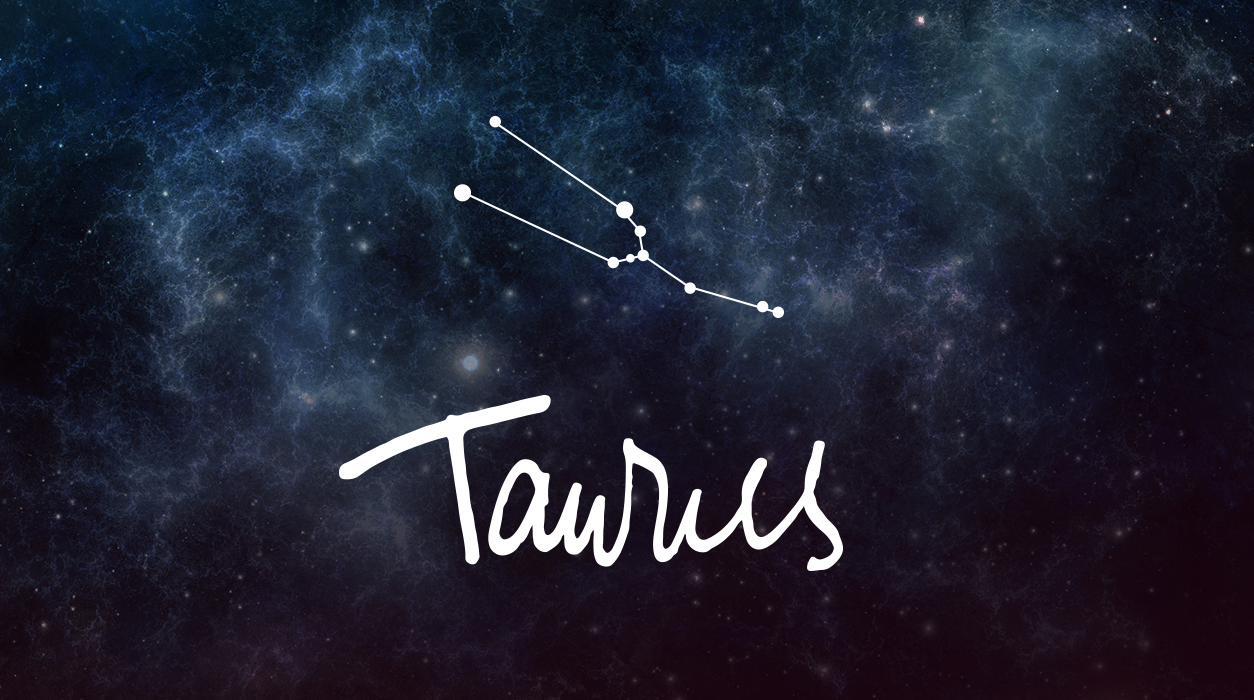 Your Horoscope by Susan Miller
Ever since Saturn moved into Aquarius, your tenth house of fame and honors, for a short, temporary stay on March 21, you have been pushed by this taskmaster planet to take on a more responsible and visible role in your industry. The period you are in now is only a short preview of what is to come in much bigger form next year. Saturn is now retrograding back to Capricorn to finish up his tour of duty in the last degrees of Capricorn (addressing Capricorns born January 14-20), to reach that sign on July 1.
For a short while after July 1 you might start to notice less pressure to perform. Saturn will return to Aquarius a few months later to stay on an uninterrupted tour starting December 16, 2020, until March 7, 2023, a period of more than two years. Now, in June, you are beginning to sense that you need to get ready to grow and adjust to a new, major career role. You need not change your job if you like it—your boss will start to view you in a new light, see that you are ready for more, and teach you how to move into a role of greater influence and responsibility. As you can see, your career is about to become an extremely important hub in 2021, 2022, and early 2023. Once Saturn leaves on March 7, 2023, he will not be back for decades, not until January 2050. This is why Saturn needs to use such strong and vivid means to teach now, so that you will carry his teachings forward until he has time to come back and give us an update.
Saturn will get you ready for a leadership position in your industry. His methods can be harsh—he teaches through a series of challenges to hone your skills—but what matters is that you can meet those tests. Saturn will show you that you are a lot stronger than you ever imagined, and you have endurance, too. Saturn is an effective teacher that demands full-on concentration without any distraction.
All that you gain during a Saturn period you will get to keep forever because you worked so hard to accomplish your goals. Others will see you in a new light and admire your development. Saturn comes by one sign every 29 years, and you only get two or three internships with Saturn in your lifetime in that particular part of your chart (in this case your tenth house of fame). There is no doubt that you are about to enter the most important professional period of your life. The universe is giving you a preview now so that you can be ready to step into the limelight in mid-December. The pressure to prove yourself will continue through June, but you will notice a change by July.
This month brings two eclipses. The first one will arrive on June 5 in a new family of signs, Gemini-Sagittarius, a series we have not seen since 2011 to early 2013. This will be a full moon lunar eclipse that falls in Sagittarius, 16 degrees. The second, a new moon solar eclipse, will arrive on June 21 in Cancer at a critical zero degrees, which is considered very powerful. Next month, we have one more, a full moon lunar eclipse on July 4-5 in Capricorn at 14 degrees. This makes three eclipses in a row, each two weeks apart. The July 4 eclipse will mark the end of the eclipses falling in the Cancer-Capricorn series for many years to come. Eclipses are some of the most dramatic tools of change that the universe has at its disposal.
The first eclipse, June 5 in Sagittarius, will light your financial eighth house of other people's money. It will likely bring you news of a commission, royalty, or cash advance—for example, you may sell your book to a publisher. Or the money you receive may be due to an inheritance, insurance payout, government tax refund, stimulus payment or loan, unemployment insurance news and first check, business loan, infusion of venture capital, or a new or refinanced mortgage—or it might be a genuine windfall. As you can see, this is money that does not include salary—it's money that is considered shared, such as between you and a credit card company. In that example, you are using money loaned to you from the credit card company. You might also get previously owed child support or financial aid from your college.
This lunar eclipse in Sagittarius is the first in a series of eclipses that will arrive in the coming two years that will highlight your finances and how you earn, spend, save, and invest. As I mentioned earlier, June will emphasize money that comes to you outside of salary, usually in a one-time large payment. This June 5 full moon eclipse might make you somewhat tense, as it cuts across both financial sectors.
If you had asked for a raise, for example, it might come through now. Despite the fact that many companies are laying people off, you seem to be among those who are valued and needed.
Venus is your ruling planet, giving that planet extra weight, and at the full moon eclipse, the Sun and Venus will be in hard angle to Mars and Neptune in your eleventh house of friendship. The central focus is money, so it may be that you are disappointed with the amount you receive and wonder if the calculations are wrong. Or worse, that there is an error in the amount due you that you didn't realize. If you don't have all the information, you can't check the math, so ask if you think something is amiss.
If someone, such as an ex-partner or friend, owes you money but says they can't send it, talk about why and ask when you can realistically be paid. This full moon eclipse will be in supportive angle to Neptune, so I feel that despite this obstacle, you can resolve an impasse that comes up.
Looking two weeks ahead, you have a new moon solar eclipse on June 21 in Cancer at zero degrees. This eclipse appears to be positive, for Jupiter and Pluto will be in a lovely sextile to Mars and Neptune. A sextile in astrology means planets are 60 degrees apart, indicating there is opportunity coming up that you may be able to take advantage of at the right time. In this case, your opportunity will come from a person who speaks with an accent, lives in a foreign country, or works with a company that has headquarters in a distant city. There are other possibilities. The media (publishing or broadcasting in any type of venue) could bring a lucky break, or it may come through legal developments or a college or university in your efforts to get a degree. College professors and instructors may also get an opportunity here. Additionally, you might hear news from your sister, brother, or cousin, as the third house where the June 21 eclipse falls also rules close kin.
At this June 21 eclipse, Venus in Gemini will send a message to Saturn in Aquarius, making a perfect, heavenly 120-degree trine, which is one of the very best aspects you could hope to see. Venus is in your salary house, and Saturn is in your sector of honors, awards, and achievement, which makes a perfect link between your performance and the money you earn. This bodes well for getting a raise or finding a new source of income. If you're self-employed, you may need to gently raise your fees. If this is true for you, speak up—your chances are good just after June 21.
This June 21 eclipse will highlight communication, and this part of your chart rules contractual deals. If one comes up after June 21 (the most likely time for it to happen), you can discuss it but don't sign. Here is why I say you need to wait:
Mercury will be retrograde in Cancer from June 17 to July 12, not the time to sign any sort of agreement. If something comes up at the first eclipse on June 5, I would still like you to wait because the first eclipse has such difficult aspects to Neptune, the planet that will obscure certain points you will need to address.
If you feel you have to sign or you'll lose the opportunity (say, for a job or a lease on a rental apartment), then do so, but realize that you are not likely to have the positive, long-term experience you might expect. Something will change later, so the contract you sign now might well need to be renegotiated (that is, if you even want to continue the contract).
Venus is retrograde too, which is also concerning, because Venus rules Taurus, and that instantly gives Venus extra weight and influence in your chart. A retrograde planet is weakened, but it is a planet that will possibly reward you by looking back. If you had asked for a raise, for example, it might come through now. Despite the fact that many companies are laying people off, you seem to be among those who are valued and needed.
Venus started retrograding on May 12 and will go direct soon, on June 24. This month, you may feel stymied when the progress you hoped to see with a certain goal isn't as speedy as expected, particularly if it's a financial one, as Venus in Gemini is temporarily weak in your second house of earned income. Saturn is also retrograde in your house of prestigious career reputation. You can get more money approved, but maybe not as much of an increase as you hoped. You will need to be patient.
For the best luck, go back to projects from your past for ideas to build sources of income, and if you are looking for a job or trying to develop a new business, talk to clients and those who know you well and have always supported you in the past.
I say go back to the past because currently, Jupiter, Pluto, Saturn, Venus—and by June 17, Mercury—will be retrograde. On June 22, Neptune will also go retrograde until November 28. That will make six out of eight planets in a resting, weakened state. Rather than rail against delays, go with them. You can make progress if you go back to reconnect with people and situations that you started some time ago. Retrograde planets ask us to return, re-examine, re-visit, re-address, re-think, re-schedule, and re-do. That relationship or project was valuable to you once, so re-start it.
Now, turning to another big moment of the month, on June 29, Jupiter and Pluto will meet in conjunction. If you read my essay on the coronavirus on the AstrologyZone® homepage, you know that I feel Jupiter and Pluto's rare meeting in 2020 has had, and will continue to have, a major part to play in the virus' spread. Pluto went retrograde on April 25 and will go direct on October 4. Jupiter went retrograde on May 14 and will go direct on September 12. As you can see, these two planets will be strong by the end of September and early October. We may still see another serious outbreak of the virus with a steady rise of cases. Still, I feel that when both planets are strong and no longer retrograde and they meet one more time on November 12, that will be the time when we will see the most vigorous peak of a second wave—the end of September or early October—and not tone down until the end of December.
Jupiter and Pluto will then part and not meet in conjunction again for another 12 years, in February 2034. Usually Jupiter and Pluto bring huge financial deals and prosperity, but the big money deals this time have been stimulus packages. Pluto rules virus and bacteria, and Jupiter rules expansion, so you see how things worked out this year when Pluto latched onto this coronavirus and dizzy Jupiter thought it was a good idea to help his friend Pluto spread it. Planets will always have two sides to their influence, and if they find something that should be brought to your attention, they will do so. That's the case this year.
Mars is now in Pisces, lighting you eleventh house, a highly compatible place for you. Friends are looking out for you, and you may be touched by how dearly they love you. Mars conjunct Neptune suggests you may make a compassionate response to those who suffer. You might join a community effort in your neighborhood or company or work with a charity on a national level. Alternatively, instead of working with a group, you may help a friend on a very individual level to make his or her life better. Mars first entered this part of your chart on May 12, so you may already have seen evidence of your need to help those around you who are going through a tough period. Often just calling regularly will help a person cope.
I have a friend who was dealing with the horror of her father suddenly being in the hospital on a ventilator. She is a single mother with two teenage children. One has autism—a young boy of 13, who I struck up a friendship with and call each night. I was trying to take some pressure off my best friend's shoulders, and her son and I developed a fun little relationship on FaceTime. I learned about his projects and his love of theatre, and I looked forward to those calls. We talked a lot about the screenplay he was writing. My friend and her children live far from me, so FaceTime on iPhones is our favorite way of communicating. My point in telling you all this is that you can help others in simple, warm ways that don't cost money. Let your heart lead you. While Mars is in Pisces, you will be on the phone and in contact with more people than usual, and it looks like you will enjoy that part of this month very much.
Mars will leave Pisces on June 27 and enter Aries and will remain in that sign, not for the usual six weeks but for six months, until January 6, 2021. Mars will light your twelfth house of confinement, so you may be interacting quite a bit with medical personnel for yourself or on behalf of a friend or relative. You may have a surgery, schedule physical therapy, or check into rehab where you can concentrate on something you'd like to give up before life starts to get really active again, starting in January 2021 for you. Don't get reckless or cavalier with this virus, or you might be in the hospital during part of this time. I don't want to frighten you, but at the same time, my job is to make sure you remain careful and healthy. This virus is on a mission to hurt as many people as possible, so don't let your guard down.
Alternatively, since this part of your chart, your twelfth house, also rules working in solitude, you may be working on a thesis, book, screenplay, or research project behind closed doors. Or you might be writing an application for a grant or preparing a detailed business plan. Any project that requires great concentration, and possibly research, could consume your time in the coming months. If this is how Mars in Aries affects you, you will be quite productive—and healthy!
You might say, wait, why is Mars spending an inordinate amount of time in my twelfth house while it tours Aries? Why isn't Mars moving into Taurus in six weeks rather than six months? I agree that having Mars in Taurus will mark a special time for you, a place it will occupy from January 6 to March 3, 2021.
Mars will retrograde from September 9 to November 13, which won't be as productive a time for you. Now that you know Mars is making a once-in-two year retrograde starting in September, you must initiate your most important plans in the second half of July and through August, when Mars will still be in his strongest position. If you can't move that quickly, table your important initiations, such as new product launches or important steps in your personal life, for December or better yet, early 2021.
—————————————–
Please Note: On October 1, 2020, there is a full moon in Aries 9º, not Aquarius 9º. We apologize for this error in our 2020 calendar.
——————————————
SUMMARY
You have Mars stirring your friendship sector now, so reconnect with your favorite friends and business colleagues, old and new. If you want to find work, the best way to pick-up leads is from people from your past who have always believed in you and can encourage your work and income. Start now, as Mars, in divine compatibility, will only be in this friendship area of your chart until June 27.
You may also be moved to help a charity, humanitarian effort, or community project that helps those who need food, food delivery, or other help, and those who are suffering. With Neptune and Mars in this part of your chart in June, you will be very compassionate and motivated to help.
People from abroad will be lucky for you, too. Other fortunate areas for you include people working in publishing, broadcasting, academia, and the legal profession—all these areas sparkle for you. This area of your chart will be activated through Mars and Neptune at the full moon lunar eclipse on June 5, so keep your antenna up.
Venus, your ruler, will be retrograde in Gemini, a trend that started on May 12 and will continue until June 24. You may feel your progress is too slow, considering how hard you have been working. Keep to the program, for the pace will slow for everyone, and there is no way to make plans to move faster or see breakthroughs occur right now. Consistency of effort will be the key to success over time. When others give up, keep going—you will be the winner if you do.
I should add a note about appearance when Venus is retrograde. This is not the month to order a new skincare regimen from an online beauty site—your skin might be irritated by a new serum or cream. For now, stick with products that have worked well for you in the past. You can experiment in the second half of July or August.
The full moon lunar eclipse of June 5 in Sagittarius will certainly finalize a financial matter. You might receive a commission, royalty check, bonus, or backdated child support, as some examples, or you could finalize a divorce settlement that was in the works for months. In this case you would be given a sum of money in the division of property at the end of a marriage (or a business if you were a partner, as the case may be). You seem to do well with this eclipse, but I can't see your entire chart. I do feel you have a good chance of receiving a sum of money from a source in a one-time payment.
The new moon solar eclipse in Cancer, June 21, will underscore the need for you to take a closer look at the fine print on all paperwork that comes to you, for any purpose. If the amount on the check seems too low, ask for backup paperwork. If someone owes you money and it doesn't arrive in the two weeks that follow June 21, call that person to see what's up.
The June 21 solar new moon eclipse might also make you anxious to get out of the house. If authorities say it's okay to take a drive, you can, but go to an idyllic, remote spot in the country that's isolated and near water (that eclipse is in Cancer, a water sign). Flying is still not generally a good idea, except for in dire circumstances, but driving might be possible if you go alone or with your spouse or people, including children, you've been living with these past months.
You might be considering purchasing a summer vacation house. Hold off and look closely at all the stipulations—with Venus retrograde, a planet that rules profit, your investment might not work out as you anticipate. However, your situation might be unique, so for a final decision, consult your financial advisor.
There's a strong chance you will be presented with an important contract or paperwork to sign. You can negotiate it now and confer with your lawyer, but don't sign until after July 15. It is an astrological principle to wait at least a week or more after the date of an eclipse. Eclipses kick up a lot of cosmic dust, and it will take a few days until it all settles and you can see the road ahead.
There is another strong reason to wait before launching important matters. Mercury will be retrograde from June 17 to July 12. You may be anxious to socialize or move forward on an important business project but cool your jets—this is not the time. Don't take risks now, not with Mars about to enter your twelfth house of confinement. You might go into the hospital for yourself or to be with a friend or relative. Or you might visit another place of healing, such as a nursing home or physical therapy center for you or someone close.
This virus will come back with force in the last months of the year by my mathematical calculations, most likely by the end of September or early October. Wear your mask and gloves and stay six feet apart from others. If you have a compromised immune system, you must stay home. The virus is on a mission to cause illness in as many people as possible—don't let it touch you. Don't become bored or complacent with quarantine rules, for you have so much to give this world. We all have to be careful—for each other.