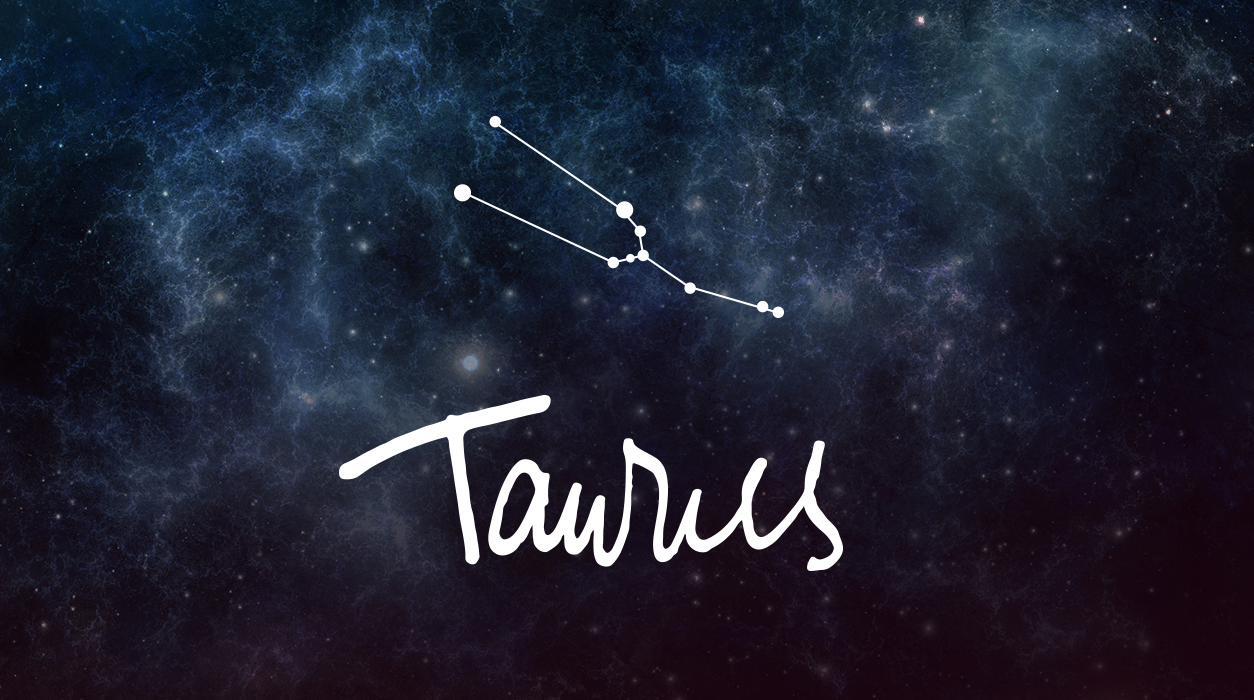 A Note from Susan Miller
July 2019
Dear Reader,
This will be a big month, for we have two major eclipses, one July 2 in Cancer, and the other July 16 in Capricorn. Eclipses are a big deal in astrology, because they are the most dramatic tool the universe uses to shake us awake and create instant change. If you know your rising sign, read for that sign as well, for both forecasts would apply to you, and you will have a 360-degree picture of the month ahead.
Your Horoscope by Susan Miller
Ever since Uranus, the planet of unpredictable, idiosyncratic behavior, scientific creativity, and even genius, entered Taurus in March for the first time in 84 years, to stay until 2026, you have been on a mission to define and sharpen your outside image to align more closely to the real you inside. Your drive to be imaginative and authentic will be strong both now and in the coming years. With Uranus in your sign, you might also become famous, so this could be an exciting experience.
This month brings two eclipses—on July 2 and July 16—both in intellectual, thinking parts of your chart that also are associated with writing, lecturing, broadcasting, and publishing, including the Internet or podcasts.
The first eclipse on July 2, in Cancer at 11 degrees, will open a path—in this case, to write, speak, negotiate, or, very possibly, to travel. You seem to be involved with a communication project of importance. By the July 2 new moon solar eclipse, you will start, or if you have already begun, the project will intensify. The sweetest aspect of this eclipse will be the beam from Uranus, which will bring energy and originality to your work.
There will be a hard aspect, and it involves Saturn in opposition to the Sun and new moon eclipse on July 2, suggesting that the media writing project will feel strenuous and time-consuming. This might be your first time writing, or it may be that your editor is pressing you, asking for changes, and you may wonder if you can deliver. (You can, but you seem to be torturing yourself with self-doubt. You can do this!)
Mercury will be retrograde all month, from July 7 to July 31, and it is a time to slow down and double-check all the details. Your editor might ask you to go through a number of rewrites and structural changes to your manuscript. Uranus will be at odds with both Mercury (writing, communicating) and Mars (effort), so you may be too self-critical. Don't worry too much about how the work flows. This appears to be a time of learning and striving to be your best—your editor will help you.
If you are not involved with a publishing or broadcasting project, you might be looking over a contract to sign. Always make it a point to show a contract to a lawyer before you sign it. Your attorney will need to see if there are any unclear or missing clauses that could put you in jeopardy. Attempting to save money by not employing a lawyer would be a terrible idea, especially with two eclipses due to arrive in July and Mercury retrograde in play from July 7 to 31. You will feel the pull and backward drag of Mercury the moment the month begins. We always feel the effects of Mercury retrograde in advance of the date it turns, so you've been dealing with Mercury retrograde since last month, actually from June 20 onward.
Mercury will be retrograde all month, from July 7 to July 31, and it is a time to slow down and double-check all the details.
Additionally, you may be thinking of taking a short trip during the first week of July. This would be a great time to go, so gather up your family and bring the children for bushels of fun. There is some indication that you will either want to see your sibling at your destination or take a spontaneous road trip with your sister, brother, or cousin—either would be a good idea.
If you plan to drive, make sure your car is in good working order. When you pack, start a day or two earlier than usual so you can be sure you don't forget something you will need. Mercury retrograde makes us forgetful, rushed, and distracted. If you are flying or going by rail, take a look at the tickets before travel day to be sure you don't arrive too early or late. (Recently, I didn't notice the ticket agent had put me on an 11:30 PM red-eye flight, which I never take, and I showed up at the airport at 9 AM. I was put on standby on three flights and bumped three times because they were full—this was a nightmare, and it was all my fault. I can't do red-eye flights, as they throw me off for a week. I like to work on airplanes. Finally, a JetBlue manager felt sorry for me and put me on the fourth plane. I was assigned a middle seat, but this time, I didn't care. It was an afternoon flight back home to New York from LA—not a red eye!)
The Taurus who will feel this July 2 eclipse the most are those who have birthdays that fall on or within five days of April 29. If you have Taurus rising at 11 degrees or the natal moon or another planet in Taurus, Virgo, or Capricorn at 11 degrees, you, too, will feel it and benefit from the effort you will put into the project, despite the anxiety you might feel.
A publishing endeavor or broadcasting story still seems to be on your mind at the full moon lunar eclipse in Capricorn, July 16, a difficult date for the full moon will occur close to Saturn. You may finish up your manuscript and ship it off within three days of July 16 because it will be ready for publication. You will have help from Neptune, which will make your work imaginative and original, but the closeness of Saturn to the full moon and Saturn's opposition to the Sun is concerning. You may feel completely overwhelmed and washed out, perhaps because during this past month you have been working too hard. Jupiter is protecting your finances from the eighth house of other people's money, suggesting you will receive a decent cash advance, royalty, commission, bonus, fee, or another perk. Don't let anyone say you are lucky—by your chart, you will have earned every penny.
You seem to have something else going on in your life at the same time, and it may concern the welfare of a male family member. You might find that you are in contact with medical personnel on behalf of your father, spouse, or another male who is significant to you and who is close to you. I can't say for sure it's a male, but it seems that way.
Alternatively, you might be moving or working on your apartment this month, and if so, your focus will intensify, and you'll become busier in August. Mars is traveling through your fourth house of home, which indicates noise there, with the moving around of furniture, guests coming in and out, or workmen, painters, plumbers, and electricians helping you with your project. If you are not renovating or moving, you might be buying a new piece of furniture and having it delivered this month (either near July 16 or July 31). With Mercury retrograde, make sure the piece is not damaged when delivered. You will need to inspect it on the spot.
Do not buy any electronic item—not a computer, flat-screen TV, smartphone, or anything considered a machine (including a car)—in July, for it is always unwise to do so when Mercury is retrograde. You seem to be working to make your home comfy and inviting, but you'll find it best to purchase those items in August or September.
Home is about to become a busy, even hectic place, but with Uranus in hard angle to Mars on July 11, it could be stressful and distracting. You'll find it best to avoid doing anything home or family-related on the dates circling July 11 or July 31. These are days when things won't likely go smoothly. Remember, Mercury will be retrograde when each of the two eclipses occur. Hold this thought, for I will return to this topic of home and family later in your report because it will become a bigger focus at the end of the month. Do your research now, and save actions for August.
Let's return to what might be your main interest at the July 16 eclipse that will be lighting your ninth house. That house rules not only publishing and broadcasting but also your effort to earn an advanced university degree. This full moon eclipse, July 16, might bring a conclusion to a question about your upcoming university studies (if you are a professor, then the concern would be your syllabus). This coming year, you will have some demanding teachers, but you will learn from them in a way you've never learned before, and you will retain what you learn. My mother used to say you get out of life what you put into it. She suggested there is a direct proportion between effort and reward—the harder you work, the greater the rewards. I agree wholeheartedly.
Millennials had it tough when they poured out of college in 2008, 2009, and 2010 when the world economy temporarily fell apart. That generation began to question the advice of their parents, specifically that they would secure a good job if they worked hard in college and earned good grades. Their parents were right. We all run into roadblocks in our career at some point in life—only for the millennials, it happened sooner than most. They were shaken by events. I say millennials have used up their bad career luck and are on the way to happy results. Working hard toward a goal is never wasted effort. You will carry the knowledge you gained within you forever, for college teaches you how to think critically and access the information you need. Neptune's position this month suggests that although the professors this college year will be demanding, you will be inspired by them.
At this same July 16 eclipse in Capricorn, you may have a contract to sign, but if so, hold off. This will likely be an emotional eclipse. Besides, it is never favorable to sign directly on, or close to, an eclipse, because eclipses kick up a huge cloud of dust, and it's hard to see the road ahead. All eclipses have a second act, and by that, I mean more information will come out a few weeks later.
I say be cautious even though this month's eclipses both fall in signs friendly to your Taurus Sun. The first one that arrives on July 2, a solar eclipse (a new moon), is in compatible water-sign Cancer, and the second one, on July 16, will be a full moon lunar eclipse in earth-sign Capricorn. Readers with birthdays that fall on or very close to April 29 will receive some benefits from the July 2 eclipse, and those with birthdays that fall later, on or near May 16, will hear some good news at the July 16 eclipse, even if it turns out to be an overall strenuous time.
One other way the July 16 eclipse might work out is that you may take a very long trip to a foreign country. Be sure to nail down all your accommodations and transportation plans to the tiniest detail. Take nothing for granted. You can have a happy time—chances are, the office will be freaking out without you, but you'll be fine. If they call, just say you can't hear what they're saying, and you will have to call them back when you come down off the mountain.
I am listing various events that could be finished and answered at the July 16 eclipse, and I have one more alternative topic you might focus on—you may finally conclude a question on immigration if that has been a pending concern. You may have an immigration interview, receive a green card or visa, or get a new passport.
Now, I will return to the topic of home and family, for it will again be a compelling area of interest for you at the second new moon (not an eclipse), on July 31. Uranus will be in tight mathematical odds to the Sun, new moon, and Venus. Venus is your guardian planet, so this planet has more weight for you than most. You seem concerned about what is going on with your home or with other property you might own or rent, or you could be concerned about the welfare of a family member. Early in the month, you might be in touch with medical personnel for your family member, but that seems not the case at month's end.
A new moon takes the energy that has been swirling about you, packages it, and sends it back to you in an accessible form. That is, not only are you able to use the opportunities that Mars and other planets have been providing, now they are more noticeable.
This means your home or property will become a much bigger focus at, and in the weeks following, the new moon on July 31. You might have to move suddenly, but if you need funds to accomplish what you need to do, Jupiter is standing by and will help you gather all the money you need in terms of a mortgage or home improvement loan or even money given or loaned to you from parents.
At home, make safety a priority by keeping walkways clear, especially at night, and be sure that the electrical wiring is up to standard. If necessary, have an electrician check your home. Uranus rules electricity, and Mars, a hot planet that is called the warrior, will be in hard angle to Uranus. For this reason, I feel it worth paying an electrician for an hour of his time to check your home and put your mind at rest.
If you need money to help a family member, look into government programs that assist those in similar situations.
SUMMARY
You may be traveling quite a bit in July, and with Mercury retrograde, you won't miss any important events at the office. Two eclipses will inspire you to grab your suitcase from under the bed, pack, and go. It's a good idea.
Your first trip, if you take one as a result of the July 2 solar eclipse, might be spontaneous, short, and sweet. It looks to be a trip with family, including children, and it will be an ideal time to go. Uranus, the planet of spontaneous events, will send a beautiful beam to give you the courage to simply choose a spot and go. A trip in the first week seems to be near water and will make a hit with one and all. A later trip, at mid-month, appears to be in a breathtakingly beautiful mountainous area.
You have Saturn opposed to the Sun on the eclipse of July 2, so you need to find ways to decompress with fun activities. The strain you've been under might be taking a toll on your health—travel would be a good way to detach from daily cares and find ways to unwind and relax. You've been distracted by career considerations, but taking time to laugh with children will be a good start—they miss you, and it seems you miss them even more.
The lunar full moon eclipse of July 16 will be in Capricorn, again emphasizing travel, but also pointing to changes regarding a publishing and broadcasting project if you work in the media. Alternatively, legal matters, international relationships, or a project negotiation may be reaching its final chapter. Your family will again be on your mind near July 16, as Capricorn emphasizes family traditions and ancestry. You may be motivated to dig into your family's past, or at the very least, spend time with an older relative, whether that be a parent, grand parent, or great aunt or uncle, to learn things you never thought to ask about.
If you do travel near the July 16 lunar eclipse (a full moon), it would be a trip to a faraway destination and could easily be a location that would require your passport to enter. Pluto will be conjunct the moon and directly opposed to the Sun, so your travel partner may want everything his or her way, leaving little room for you to suggest ideas of what to do or see. You might still be able to make the best of it, though—see how you feel.
If you are due an inheritance, you may have a family disagreement about a property matter because of unclear clauses in the will or other paperwork. Or, if you are getting divorced, you may not agree with your soon-to-be-ex about a property or other financial matter. Money and family matters seem to be intertwined and are now bringing up harsh emotional discussions. Uranus and Mars will be at odds on and near July 11 and July 31, stoking the fires of family talks, so this would not be the month to meet to discuss sticky financial topics, for finding accord may be difficult, especially in the second half of July. (Alternatively, your residence or other living quarters/property you own or lease may become a concern to you.)
Saturn will be close enough to the full moon to make you feel overwhelmed at times, so you may want to seek advice from a lawyer or expert who will have the objective perspective you need.
Both the eclipses in Cancer and Capricorn will blend well with your sign, so although you may initially assume what you see surfacing now is beyond your ability to handle, that's not true—allow yourself a few days to think after the news of the eclipse comes out. Don't answer too quickly. News of eclipses take time to sort out. Taking time to reflect will help you make savvy, smart decisions, and find imaginative remedies.
This month closes on another new moon, this time in Leo on July 31, and that one won't be an eclipse. This moment will bring change and welcome improvement to your living situation. If you're decorating, a new moon in Leo will help you find items of rich color and sophisticated design you will love now and forever.
However, with Uranus and Mars still close enough to give you pause, check all the wiring in your home to be sure it is adequate for your growing needs. Also, make it a rule to keep walkways clear, especially at night.
Jupiter, the lucky planet, will be ideally positioned to the Sun and the July 31 new moon, so if you need money from a bank for a mortgage or home improvement loan, it will likely be approved quickly. Uranus, the planet of sudden news, will be in hard angle to the transiting Sun, so if you or a person close to you suffers a career reversal, stay confident—this may be a blessing in disguise. With some thinking, you can turn the tables on this situation, so it actually benefits you. If a male relative needs your assistance, possibly with health earlier in the month, you seem to want to offer a hand, so you will willingly carve out time. Your career will light up in August, so no worries about turning your attention away from work for a little bit—you will be fine. With Jupiter in a strong position, your income seems staunchly protected.