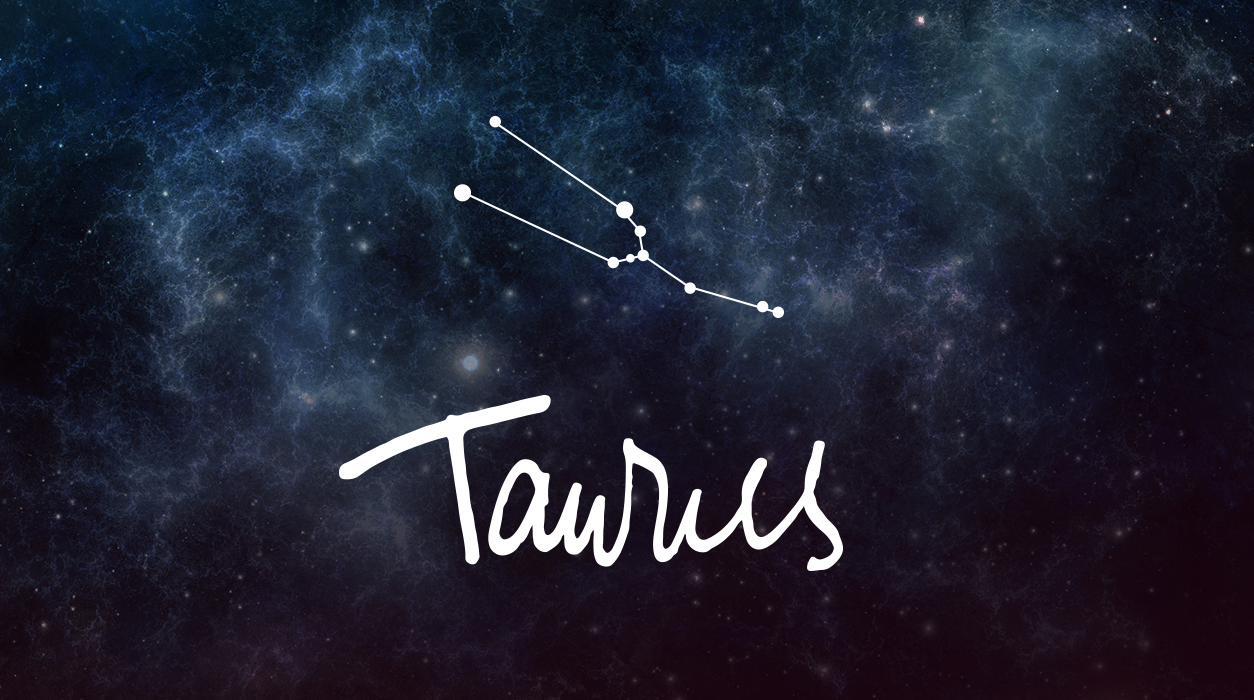 A Note from Susan Miller
January 2019
Dear Reader,
In this letter, I have written a free essay, below, called An Introduction to 2019 to give you an exciting overview of the coming year. There are lots of new trends that will offer this year a new look and feel, and I knew you would want to be filled in on those interesting details. It certainly will be a more productive year than 2018, and I will show you why in a moment.
Before you read my essay on the Year Ahead 2019 found below, I want you to know I am doing two free events in New York in January and one special keynote at the New Life Expo in Deerfield FL, near Boca Raton, on Saturday, February 2. Please come—I want to meet you!
Your Horoscope by Susan Miller
Sometimes things seem to click into place almost effortlessly, and this month might be one of those months for you. We have an extraordinary grouping of planets in earth-sign Capricorn that will get along exceptionally well with your earth-sign Taurus Sun. The month starts off with a bang: a new moon solar eclipse on January 5 in compatible Capricorn, your ninth house of wide horizons and big adventure.
You will have Mercury, Saturn, Pluto, the Sun, and new moon solar eclipse all in that ninth house, so there are many possible outcomes. You will be hungry for new experiences, and now that the holidays are over, you may be ready to head to a beautiful location far from home. It would likely be a city, island, or other location that will require your passport for entry. This seems to be to a place you have never seen but always wished to visit. This could be the month you have the adventure of your life.
Mercury in Capricorn will be perfectly angled to Uranus in an out-of-sign friendly trine to Uranus, planet of spontaneity, at the time of the eclipse, January 5. Let's just say that that the planets are acting like little friends who want to push you out the door so you can have your share of fun.
The ninth house is basically an intellectual part of the chart where you take in information and then later share it with others. The ancient astrologers felt that the very best way to learn about the world around you is through international travel, to experience various cultures—different sounds, cuisines, colors, music, fashions, art, literature, and other expressions that are new to you. With so much energy in your ninth house, you might be scanning the Internet for interesting travel packages. Perfect! If you must travel for business instead, you will still find the experience broadening, adding to your expertise. You are likely to find accord, so venture forth with optimism.
If you are hoping to deal with an immigration matter, this is the right month to apply for a green card, visa, or foreign passport. Have your interview in January and you will likely ace it.
Higher education also comes under the ninth house. This means that other Taurus may be heading to graduate school or college in January, and if that is you, you will be stimulated by the concepts that are presented to you. Saturn is among the planets in this ninth house, so although your professors will be tough and demanding, you will retain a great deal of what you learn and be grateful for the experience. This year you will learn concepts you can put to practical use.
The new crop of 2019 eclipses will be similar to the ones that took place in 2000. Do you remember what was on your mind on January 5 or 20, 2000? If you can recall, you might get a clue of the theme you are about to experience again
I was surprised to learn that only 6.7% of the world's population holds a college degree, according to a recent Harvard study done in collaboration with the Asian Development Bank. We take much for granted in this world—if you have a degree or are working toward one, realize very few have that privilege.
If you work in publishing, on the Internet, or in broadcasting, this month will bring lots of opportunity to showcase your talents, because the ninth house also rules the media. As mentioned earlier, the intellectual ninth house rules taking in information through study, reading, listening, and firsthand experience through travel, but this house is also about sharing information with others. That is the reason media falls in this ninth house area of your chart. If you are not a journalist, writer, or producer or don't work in a related job in the media, you might be instead the subject of a piece and enjoy important publicity for work well done.
Saturn will be taking on a prominent role at this eclipse, because Saturn will conjoin the Sun and new moon. This suggests you will likely accept an important responsibility and may need to learn the ropes in a new facet of your specialty. You will work hard for sure (all of us will be feeling this), but because Saturn is so compatible with the Taurus Sun, you will absorb Saturn's teachings easily and naturally.
One of the best parts of this eclipse will be the friendly beam Neptune will send to the Sun, new moon eclipse, Saturn, and Pluto, which suggests that you will be inspired by all that occurs and that a friend may play a big part in the uplifting effect Neptune provides.
Indeed, earlier in the week, on January 1, Saturn will conjunct the Sun, a once-a-year phenomenon, representing a serious meeting of fire (the Sun) and ice (Saturn). This aspect suggests that the year will begin on a somber note. It's easy to feel exhausted, overwhelmed, or sensitive to criticism when Saturn meets the Sun, but if you find you have any of these feelings as January opens, the eclipse of January 5 will prove to you that life brings surprises.
Just when you assumed nothing would change, suddenly change arrives without any notice, and in your case, you may be delighted with the opening it will provide you to move ahead on something important to you. That opening will happen on or just after the solar eclipse in Capricorn on January 5.
I will admit that during the first third of January, you may be concerned about the health or welfare of a male in your family, such as your mate or father. It seems you will be called on to assist in the decision-making. Alternatively, you may be hosting family on January 1 or in the days that follow—possibly giving family your guest room—but you may feel a bit worn to the bone. Ask for help, or hire a college student to help you. Realize that even you have limits.
Mars, the planet that brings enormous energy to any part of the chart that it visits, will be in Aries until February 14. This suggests that you are in a planning stage on a project important to you, whether personal or professional in context. Keep working on perfecting your endeavor or relationship (romantic or business in nature) before you announce your intentions to the people who matter to you. Specifically, the people who matter to you might be your audience or fans of your work; VIPs, who will have the authority to approve your ideas for funding and launching; or, on a personal level, your parents, who would meet your sweetheart before you get engaged. These are three examples, but you get the idea.
(Some of your very best days to unveil things in 2019 will be when Mars moves through Taurus, from February 14 to March 30. Keep in mind that Mercury will be retrograde from March 5-28, so your best period will be centered on the second two weeks of February. Later, you will also have a terrific new moon in Taurus, May 4. If May works for your plans, take action in the 10 days that follow that new moon, May 4.)
On January 20, we have the month's second eclipse, in Leo at 1 degree. This eclipse brings a culmination to a living situation. If you have to move, this is likely to be moving day (plus four days). If you need to move out suddenly, you may have no choice but to choose a temporary dwelling. However, with the January 20 eclipse, it looks like you'll be able to find a suitable space to move into that would actually be more permanent than the one you have now. If you are still in your current apartment or house and you are looking, you are likely to hit on the right space on January 20, but you will have to factor in a few twists and turns.
Uranus, the planet of surprise and shock, will be acting out and will challenge the new moon eclipse and Sun in tight aspect. If you are living with someone and the lease is not in your name, then you may learn that you may have to move out suddenly without any warning. This is very disconcerting, and you will have to think of friends who can take you in, should you and your partner break up.
I am not happy about seeing Uranus in hard angle to both the Sun and an emotional full moon eclipse. This could, alternatively, cause changes at work, which might eventually impact where you live. You may be transferred to a new city by your company out of the blue, as one example.
Don't worry too much, though, and here is why. Uranus rules your career, and you naturally have Aquarius (ruled by Uranus) on your mid-heaven, the area of your chart ruling your prestigious career progress. Uranus has been retrograde for months, since August 7, 2018, but will turn direct on January 6, just one day after the new moon eclipse. This bodes very well for you!
I feel no matter what happens at the new moon eclipse, January 5, with powerful Uranus turning direct on the following day (to stay strong until August 11, 2019), you have an open road for impressive career progress. Always watch what happens in the days that circle a major planet, like Uranus, turning direct. If you watch, you will see which way things are heading, which will also give you reason for optimism. To reiterate, watch the days around January 6 very closely for career news that should make you happy in the weeks ahead—especially in February.
If your birthday falls near April 20-23, you will feel this January 20 eclipse the most.
You may have already felt this January 20 eclipse one month to the day prior to this eclipse, on December 20, plus or minus four days, or will feel it next month on February 20, plus or minus five days. Astrologers work with bell curves, and that is the reason you can feel an eclipse before or after the precise date it appears. This does not happen regarding a normal full or new moon, but it is always true of eclipses, which have the strength of three new or full moons in one.
Now let's look at three special days. The first will be Friday, January 18, when Venus and Mars will be in ideal sync. Your ruling planet is Venus, so this day should go well for you. Regrettably, Uranus, planet of unpredictable events, will be at odds with the Sun, ruling authority figures, so don't challenge a VIP on January 18. However, With Venus and Mars so beautifully oriented in your financial house, a confidential negotiation might go beautifully, reaching accord in a win-win situation. This will also be a very romantic, sexy day for you, a great date night for you to kidnap your one-and-only for a special dinner out.
The second glittering day will be Tuesday, January 22, when Jupiter will align with your ruling planet, Venus, in your eighth house of other people's money. This is your best day to ask for a loan or mortgage, present to your boss your case to adjust your commission structure to benefit you, pitch a venture capitalist, put in an insurance claim, ask for college financial aid, or buy some charity raffle tickets. (Someone has to win, why not you? Don't bet the farm on those tickets, but you might want to buy a few tickets.)
Later that week, the last dazzling aspect I want you to watch will come by on Friday, January 25, when Mars will support Jupiter. You have Jupiter in your financial eighth house, so this year, money will come to you in abundance, in bundles, for this is the house of other people's money. You do need a good aspect to unlock Jupiter's bounty, and you have it on January 22, when Venus and Jupiter align, and also on January 25, when Mars signals Jupiter from across the sky. In the latter case, Mars will energize Jupiter, so you will find that your actions are potent—if you make sure your strategy is well crafted, you will win big on this day.
Next month will be a brilliant career month, thanks to the new moon, February 4, so stay optimistic—good news is on the way. I feel February will be one of your favorite months of all of 2019.
SUMMARY
You will be keen to broaden your horizons, for you will have Pluto, Saturn, Mercury, the Sun, and new moon in your ninth house of travel as the month opens, January 5. Saturn will conjoin the Sun on January 1, giving the start of the year a weighty feel. You may think about a member of your family, most likely a prominent male in your life, over New Year's Day. Saturn can coax you to be either determined and motivated to fix things for others, or tired and overwhelmed and hoping to just run away where cell phone service doesn't work. If being with your family and preparing a homemade dinner will feel like a deluge, enlist help. Ask them to pitch in to make sure you don't take on too much on your own.
Uranus will go direct on January 6, after having been retrograde since August 7, 2018, indicating that your career progress will speed up noticeably—as soon as Uranus is back on track. You may have to decide on a new, responsible position soon—now or in early February. Your duties at home will also be on your mind—can you juggle more responsibility at work and keep up with demands at home?
This meditation may become quite noticeable on January 18, when the Sun and Uranus will be at sharp odds, and unexpected news will arise. Your decision regarding which way to use your prime energies—home or career—may be made more difficult because a responsible new job offer will be impressive. The question is, can you handle more? Only you can say, so for now, hold off announcing a decision until your career offer becomes more defined next month, in February, a fabulous career month for you.
The full moon lunar eclipse of January 20 will fall in Leo, bringing home-related matters to a crescendo again, and by this point, decisions can no longer be put off. Eclipses like this one, with a harsh signal of Uranus to the Sun and full moon, require adjustments to unexpected news. This will bring the meditation to a final stage, and you will need to finally decide about whether to take the job and juggle home duties or let this career offer pass.
The one ace you hold at the time of this troublesome eclipse is that Venus, your ruling planet, will be in alignment with Jupiter, the great planet of good fortune—and that's quite an advantage. (Jupiter and Venus will peak in a strong, rare alignment on January 22, two days after the full moon, but still under the influence of the full moon eclipse, January 20.) Financially, you will do especially well this third week of the month. A large sum of money may arrive in the form of a bonus, insurance payout, attractive mortgage, monetary gift—or you may win a cash prize from a contest you entered.
This will be the last eclipse of an entire series in Leo and Aquarius, a trend that started in early 2017.
The new crop of 2019 eclipses will be similar to the ones that took place in 2000. Do you remember what was on your mind  on January 5 or 20, 2000? If you can recall, you might get a clue of the theme you are about to experience again. Of course, history never repeats itself in exact form, as the planets surrounding the eclipse are always on the move, so the conversations that the eclipse will have with other planets will be different from the one that will occur this year. Admittedly, this eclipse on January 20 does receive a jarring shove from Uranus, known to bring sudden, sometimes shocking news. Your patience, prudence and ingenuity will get you through, and transport you to a better place in time.